I listened to the old recordings of Ahmad Ebadi in Istanbul. This Hüzün or melancholy city was an arable land for the seeds of the soul.
When Mehmed II conquered Constantinople in 1453 and watched the desolated city from the Topkapi Palace, he supposedly uttered the words of the Persian poet:
"The spider has woven her web in the imperial palace, and the owl hath sung her watch song on the towers of Afrasiab".
These words signified the vastness of his empire and long years of oppression under Ottoman rule.
To me, they also meant the unutterable beauty of the Persian mystical poetry and music, and the severe blow it suffered during the revolution in 1979. Lying in bed with the taste of wine still on my lips, I listened to this tender conversation between Ahmad Ebadi's Setar and the Scops Owl.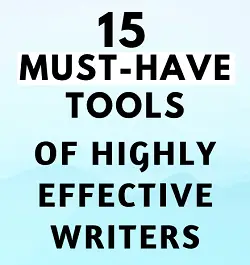 Free Resource
Download your free PDF and learn about the top tools used by freelance writers.
Get it here
Ahmad Ebadi and the soul of the setar:
This simple melody was like an ancient memory locked in sound waves. We still don't know why music moves us so much and this only adds to the sense of mystery.
Ostad Ebadi was born in Teheran in 1906. He grew up around a family of master musicians. His father was Mirza Abdollah, one of the key figures of XX century Persian Classical Music (on a par with Allauddin Khan who, in India, trained Ali Akbar Khan and Ravi Shankar).
Ebadi learned Setar from an early age while playing with his sisters. Through the sixties, seventies, and eighties he authored hours of recordings for a popular radio program called Golhā-ye jāvīdān (Flowers of Persian Song and Poetry) where beautiful female voices were also heard.
At the beginning of this video (2:30) you can see Ebadi with friends, in a relaxed atmosphere before the revolution.
Iran is the land of song and poetry where Tar, Ney and Tombak, and Kamanche play the major role. Ebadi's music, however, helped to spread the love of Setar and made it an important instrument for solo improvisation.
His performances were as intricate as motifs on the walls of Isfahan and they filled households with a cooling breeze of the ancient, four-stringed instrument developed long before the spread of Islam in Persia.
In 1979 it all came to an end when music was considered counter-revolutionary, and female solo performances were outlawed in Iran. All musical programs on TV and radio (except for martial or religious themes) were banned for 10 years. Ayatollah detested music and thought it at odds with the Islamic values.
Ostad Ebadi kept on playing but mostly in private spaces. He gave classes to a few attentive students and through his recordings inspired a generation to learn the Setar. He improved the instrument itself by adding to the thickness of the strings and adding new tonalities. He also colored the traditional musical modes (Dastgah) with new sounds and variations.
But at the core of all of this was great emotion and the love for music.
According to Encyclopedia Iranica:
"For Ebadi the Setar had to touch the heart, but, though its tone is naturally melancholy, it had also to be able to express joy."
Continuing the 3000 years old tradition of Persian Music is a noble, but difficult task. Ebadi contributed to it by playing among friends and other notable musicians such as Parviiz Yahaghi, Jalil Shahnaz, Javad Ma'rufi, and Farhang Sharif.
While generous with his advice, he never transferred his ideas to academia, maintaining that music should be about emotion and immediate moment, and not about memorized formulas. He never married and died in 1993.
"I'd rather die deceived by dreams than give
My heart to home and trade and never live."
― Attar, The Conference of the Birds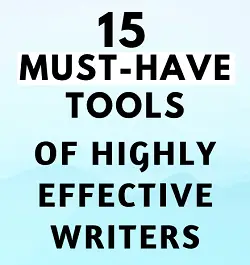 Free Resource
Download your free PDF and learn about the top tools used by freelance writers.
Get it here
Rafal Reyzer
Hey there, welcome to my blog! I'm a full-time blogger, educator, digital marketer, freelance writer, editor and content manager with over 10 years of experience. I started RafalReyzer.com to provide you with great tools and strategies you can use to achieve freedom from 9 to 5 through online creativity. My site is a one-stop-shop for freelance writers, bloggers, publishers, content enthusiasts who want to be independent, earn more money and create beautiful things. Feel free to check my archive containing
over 600 articles
and
access free video training for writers
to improve your skills. Ah yes, and stay awesome!