Writing and publishing your work takes a lot of effort. Week after week, you need to think of, research, and create content that provides value to your readers.
It's only fair that you get something out of it too. [One of the best ways to earn an income through your blog or website is by joining affiliate programs suitable for writers. If your blog gets a lot of traffic, a couple of affiliate links per article may even earn you enough to let you leave your day job. So, without further ado, let's dive into the world of the best affiliate programs for writers.
What Is an Affiliate Program?
Once you get started with your research, you'll see that all affiliate platforms work in a very similar way. In essence, your task is to share links to products and services that your audience could benefit from, and that are thematically related to the topic of your article or blog post. Once someone purchases the product using your link, you get a share of the profit. And the best part is that they don't need to buy something right away. Because of a cookie placed in their browser, they can make a purchase a few days later and you'll still get your commission. Typically, that's a percentage of the profit that the company gains and it can be anywhere between 1% and 100% depending on the particular program you opt for.

How to Get the Most Out of Your Affiliate Program
As a writer, you will want to make the most out of any affiliate platform you join. That takes some skill and plenty of preparation. While you need to invest quite a bit of time and effort to get started, once you do, the affiliate programs below will turn into passive income streams. Here are a few extra tips to get you started.
1. Take Your Time When Doing Research
The most important step is finding the best affiliate program for you and your readers. This is also very time-consuming, so buckle up. Consider your niche, and try to figure out what sort of products or services would bring the most value to your audience.
2. Cover Relevant Topics
Once you know what kind of product you want to recommend to your readers, it's time to start creating content. Think about all the things that your audience might want to learn about the product, then cover topics related to the item or service you're marketing. Make sure you demonstrate the beneficial value of the product. It's always best if that's something you're using regularly.
3. Make Sure To Share Links With Your Email List
If you run a website or a blog, chances are that you also occasionally send out promotional emails. For those who already have an email list, it might be a good idea to include some affiliate links in your auto-responder or weekly newsletter. That being said, if you don't already do email marketing, you may use a service like Optinmonster or Convertkit (that's an affiliate link) to start building one!

The Best Affiliate Programs and Platforms for Writers:
1. Awin
Awin is one of the largest affiliate marketing networks out there. With over 15,200 brands, you'll be able to find a perfect fit, no matter how profitable your blog niche is. The list of merchants that offer affiliate partnerships with publishers like you on Awin is quite impressive. Some of the most notable examples are Marks and Spencer, Trip Advisor, Disney Movie Club, Groupon, Etsy, HP, AliExpress, Book Outlet, and many, many more. There's no universal payout rate since each brand decides how much they share with the publishers on their own. That's exactly why Awin is truly a goldmine of great opportunities for writers, but it also takes quite a bit of time and work to find the golden opportunities that hide in their rich affiliate program directory.
2. Amazon Associates
Amazon is perhaps the most popular online store in the world and for a good reason. They sell virtually anything you can think of, have unmatched delivery speed, and give a lot of special offers to their loyal customers. Of course, they also run one of the most widespread affiliate programs. With millions of products to market, being an Amazon Associate can bring profit to almost any blog or website out there. Back when I was starting, I used to promote products for writers sold on Amazon too, with lots of success! However, the value of Amazon is in the variety and number of products and its good reputation among buyers, not in its affiliate rates. They offer anywhere between 1% and 10% depending on the product category, which is somewhat lower than other affiliate programs. Another disappointing rule is that you're not allowed to promote Amazon products via email and the cookie window during which you can get paid lasts for only 24 hours.
3. ClickBank
ClickBank is a smaller network compared to Awin and Amazon, but it's worth checking out. That's especially true if you don't have the time or the energy to wade through thousands of brands and offers. With over 4,000 marketplace products, ClickBank lets you browse the specific offers you want to promote, instead of getting you in touch with companies to partner with. This is made especially easy since they group products by category and niche, rather than simply making a list in alphabetical order. So, if you run a blog focused on books, writing, arts & crafts, health & fitness, home & garden, or another category, you'll find the products that fit your niche quickly, without wasting your time on unsuitable offers. ClickBank also offers recurring commissions for subscription-based products, which seems to be a feature you don't find often among affiliate programs.
4. Coursera
We learn as long as we live, and Coursera has made it especially easy to adopt new skills and knowledge outside of the traditional school environment. They offer a huge number of courses in a variety of marketable fields. From psychology, writing, design, programming, business analytics, and so much more, anybody can master a skill – from beginner to advanced. The best thing is that many of the courses are offered by reputable universities, yet anybody can enroll and even get completion certificates. As a content creator, you can promote Coursera courses, and earn as much as 45% commission on over 4,000 courses and specializations.
5. TravelPayouts
The last months have been quite harsh to travel bloggers, so if you need a bit of a boost to your travel blog income, consider TravelPayouts' affiliate program. This network connects a wide variety of travel services all around the world with bloggers who can help promote their services. You'll find many big names already on the network, including Airbnb, Trainline, Booking.com, and Tiqets.
6. FlexOffers
FlexOffers is another large affiliate network that can bring benefits to a variety of bloggers out there. They offer more than 12,000 high-quality affiliate partnerships with a variety of brands, big or small. Some of the most popular companies I came across on FlexOffers are Sephora, Kohl's, Sketchers, Macey's, InterContinental Hotel Group, Urban Decay, Chewy, Lord and Taylor, and Lyft. The best thing is that they have a very well-developed category-based organization, so finding offers in your niche is easy. As with other affiliate program networks, each company offers its terms to affiliate marketers. That's why it's possible to find really good offers with the potential to bring a big profit if you invest some time into finding the right partnership in your niche.
7. Impact
Impact is one of the platforms that aims to disrupt the current affiliate program market. That's why they developed a unique virtual space for brands and marketers to meet and communicate, without the platform meddling in their business too much. Simply said, Impact offers a SaaS platform that connects advertisers and media partners, giving them an easy way to meet, communicate, develop relationships, track performance, and generate reports. Apart from developing the marketplace and the platform, the Impact team is also there to help with training and offer best practices, but they don't stand in the way as a middleman between brands and bloggers. If you prefer direct communication with brands like Airbnb, L'Oreal, Backcountry, Levi's, Tuft & Needle, StockX, Lenovo, and Adidas, Impact is the place to go. I use Impact to promote offers from Magoosh, a test prep company.
8. UltimateBundles
Ultimate Bundles combines great value and ethical advertising of educational material like books and courses. They don't have a huge marketplace like some of the other recommendations above, but they provide real value and quality to both customers and affiliate marketers. The unique aspect of this affiliate program is that bloggers get free copies of the product. That means you can write a completely honest review, and know exactly what the product is before recommending it to your audience. They offer books and courses at highly discounted prices for limited periods. The time-limited factor is exactly why this affiliate program seems ideal for your email campaigns. You can send out the latest offers to your email list, and get as much as 30% off every sale. UltimateBundles is also great for beginners because they have no minimum traffic requirements and they welcome international affiliates.
Conclusion
As you can see, there is a whole variety of authors you can take advantage of and promote through your written works. It's difficult to recommend any one specific product or service you should promote because it all depends on your niche and your audience. But once you start digging into these platforms, you will surely find something that will resonate with your readers, as you should always promote things that you would buy. Next up, you may want to explore a list of the top book affiliate programs.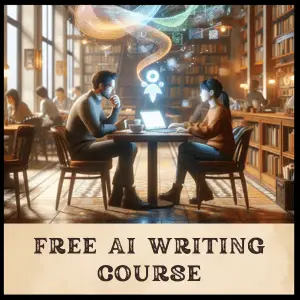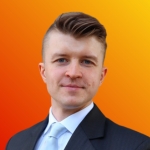 Rafal Reyzer
Hey there, welcome to my blog! I'm a full-time blogger, educator, digital marketer, freelance writer, editor, and content manager with 10+ years of experience. I started RafalReyzer.com to provide you with great tools and strategies you can use to become a proficient writer and achieve freedom through online creativity. My site is a one-stop shop for freelance writers, bloggers, publishers, and content enthusiasts who want to be independent, earn more money, and create beautiful things. Dive into my journey here, and don't miss out on my free 60-minute AI writing online course.