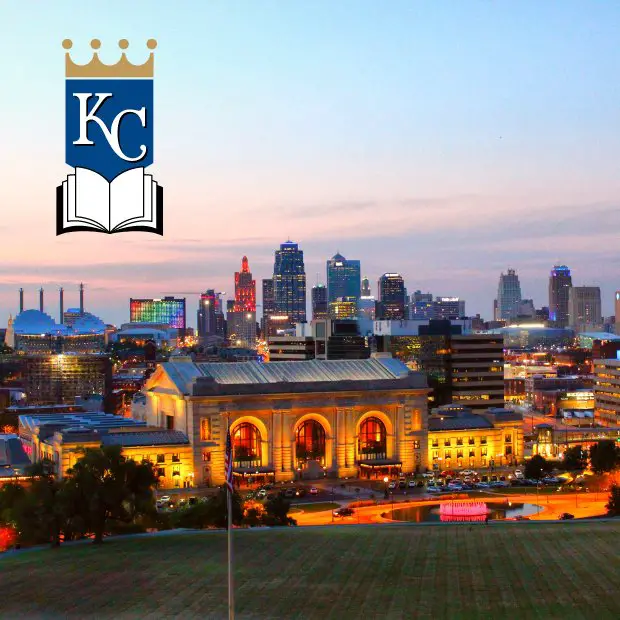 Let's step into Kansas City's literary landscape, where imagination knows no bounds and the written word takes flight.
In this article, we invite you to discover the very essence of literary excellence as we unveil a carefully curated list of the ten finest book publishers in Kansas City, complete with links to their respective websites and submission guidelines. And when we say Kansas City here, we are talking about the Kansas City Metropolitan Area, a bi-state metropolis that encompasses both Kansas City, Kansas (KCKS) and Kansas City Missouri (KCMO), along with other suburbs and smaller communities. This unique region is a melting pot of culture, commerce, recreational opportunities, and creative expressions.
Here are the top book publishers in the Kansas City Metropolitan Area: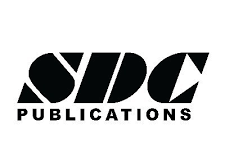 SDC Publications is a leading publisher of textbooks and training materials for engineering and 2D and 3D computer-aided drafting and design. It was founded in 1988 and is based in Mission, KS, a part of the Kansas City Metropolitan Area. The company provides high-quality educational resources of constructive discourse and materials for various fields, with its main categories and focus turned on computer-aided design (such as AutoCAD, SolidWorks, and Revit), engineering, and architecture. Their publication encompasses an extensive selection of educational textbooks, training materials, and cutting-edge digital resources that cater to the diverse learning needs of students, educators, and professionals. SDC Publications has established a strong reputation for producing authoritative and comprehensive educational content for various subjects, including 3D animation, BIM, CAD, CAM, Programming, Interior Design, Engineering Graphics, and many others. Submission guidelines.
Situated in Overland Park, KS, right in the heart of Kansas City Metro, Hadley Rille Books stands tall as a distinguished independent books publisher. With unwavering dedication, Hadley Rille Books specializes in bringing to life captivating novels and thought-provoking anthologies, including historical and archeological fiction, science fiction, fantasy, and horror. The publishing house is known for its commitment to showcasing diverse voices and unique storytelling. Hadley Rille Books seeks out works that push the boundaries of traditional genre conventions and offer fresh perspectives to readers. They aim to provide readers with engaging narratives that transport them to imaginative worlds and explore thought-provoking themes. The company values creativity, craftsmanship, and originality in the works they publish. Submission guidelines.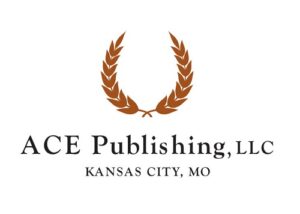 ACE Publishing LLC is known for its commitment to producing quality content and a diverse range of publications. Established in 2014 with the release of its inaugural workbook, "Read This… When I'm Dead" authored by Annie Presley and Christy Howard, the company's founders, who were both born and raised in Kansas City, Missouri. The company publishes four guided journals that celebrate crucial aspects of life: love, babies & children, home ownership, and retirement. These journals, inspired by the insightful contributions of Annie and Christy, have resonated with readers seeking self-reflection and personal growth. ACE Publishing has garnered a strong reputation in the industry for its exceptional editorial standards and innovative approach to publishing. The company prides itself on its collaborative relationships with authors, ensuring that their creative visions are brought to life while maintaining a high level of editorial integrity. Submission guidelines.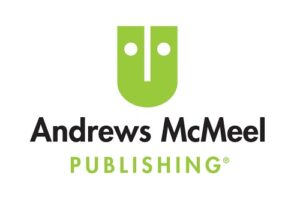 Andrews McMeel Publishing is a renowned publishing house in Kansas City, MO, that specializes in a wide range of literary and creative works. Founded by Jim Andrews and John Mcmeel, the company prides itself on its rich history dating back to the 1970s and for remaining a prominent force in the publishing industry. This establishment is an integral part of the Andrews McMeel Universal Global Media company. They publish a wide range of literary genres, including humor, comics, poetry, short stories, literary fiction, illustrated children's books, and lifestyle titles. One of the notable aspects of Andrews McMeel Publishing is its emphasis on humor and comic strips. They have published popular comic collections such as "Calvin and Hobbes" by Bill Watterson, "The Far Side" by Gary Larson, and "Big Nate" by Lincoln Peirce. These beloved comics have garnered a wide readership and have become iconic in the world of comics. As of this writing, AMP is open to accepting manuscript submissions. Submission guidelines.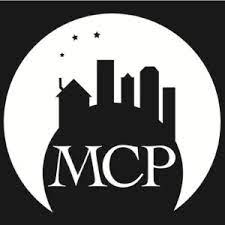 Moon City Press got its name from a newspaper commentary in the 1800s, that criticizes the long-delayed railroad construction in the Ozarks. The press is currently housed at the Missouri State University in Springfield, particularly in its English Department. It operates with a focus on publishing fine literary writing and discovering new talents that contribute to the region's expanding literary landscape. Moon City Press actively seeks out innovative and thought-provoking works that push the boundaries of traditional literature. Their catalog encompasses a wide range of genres, including poetry, creative nonfiction, and hybrid forms. The company has been holding an annual poetry and short fiction story-writing since 2014, where the winning entries get published. They also released an annual literary journal called Moon City Review. Each edition features works of both established and emerging authors of flash fiction, graphic narratives, poetry, and other literature. Submission guidelines.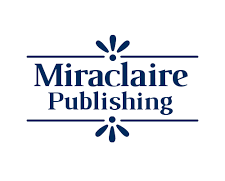 Miraclaire Publishing is known for its production of a diverse range of literature and commitment to quality content. Headquartered in Kansas City, MO, It has established itself as a reputable player in the publishing industry within the region and beyond. The company provides a platform for both established and emerging authors to showcase their creative works. Miraclaire Publishing produces books across various genres, including fiction, nonfiction, poetry, children's literature, and self-help. The company employs a team of experienced editors who work closely with authors to refine and polish their manuscripts, ensuring high standards of writing and storytelling. Not only do they accept unsolicited manuscripts but you can go directly to them without using a literary agent. Go through their submission guidelines before sending a completed manuscript. Submission guidelines.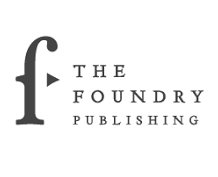 The Foundry Publishing is widely known for its focus on producing and distributing Christian resources and materials. It is one of the largest Christian book publishers in the world with a deep commitment to serving evangelical churches and the global community of Christ believers. The company aims to provide insightful and transformative content that nurtures spiritual growth and supports the work of ministries, Sunday school curricula, and individuals. They publish and distribute copies of Bibles, devotionals, study guides, curriculum resources, multi-media products, and various Christian books. These published resources cover a wide array of topics, including theology, biblical studies, spiritual formation, Christian living, leadership, discipleship, and worship. Their catalog reflects a commitment to excellence in content, ensuring that the materials are biblically sound, intellectually engaging, and relevant to the needs of individuals, churches, and educational institutions. Submission guidelines.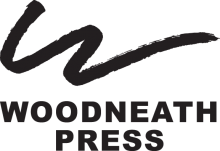 Woodneath Press is a publishing initiative associated with The Story Center at Mid-Continent Public Library in Kansas City, Missouri. The press is known for its commitment to nurturing and showcasing local and regional literary talents. It has firmly cemented its position as a prime destination for burgeoning writers yearning to showcase their literary creations. Renowned for its discerning discernment towards excellence and ingenuity, Woodneath Press directs its attention toward an extensive array of literary genres, including fiction, nonfiction, succinct narratives, poetic compositions, and beyond. Their team of experienced editors and publishing professionals work closely with local authors, providing personalized guidance throughout the production process. The Press takes pride in promoting diverse voices and perspectives, fostering an inclusive and supportive environment for writers from all backgrounds. Submission guidelines.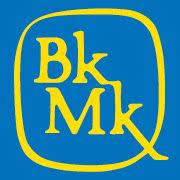 BKMK Press is a well-regarded literary press headquartered in Kansas City, Missouri. Established in 1971, it operates in affiliation with the University of Missouri-Kansas City and has gained a reputation for its dedication to producing exceptional works of poetry, short fiction, and creative essays. BKMK Press strives to showcase diverse voices and foster the growth of contemporary literature they have published international series including "Wild Bouquet" and other series from Carl Dennis, a Pulitzer Prize winner whose poems have been chosen for The Best American Poetry award. Their publications encompass a wide range of genres, styles, and themes, reflecting the vibrant and ever-evolving landscape of literary expression. BKMK Press provides a platform for talented authors who have not yet received widespread recognition. Through their publications, they amplify unique voices and explore innovative literary approaches. Submission guidelines.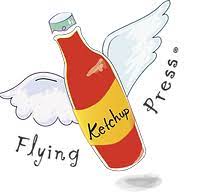 Flying Ketchup Press is a dynamic and forward-thinking artist-run publishing company based in Kansas City, Missouri. Founded in 2018 by Alice Hixson and Polly McCann, two resilient Midwestern single mothers with a rich heritage in publishing and storytelling. They encourage critical thinking and promote new and diverse literary works that foster creativity, nurture artistic communities, and prevent exceptional writing from languishing unread. Whether your passion lies in written or illustrated work, they encourage the talent of future and existing authors to submit their completed manuscripts. While the specific genres and styles catered to by Flying Ketchup Press may vary, they are known for embracing experimental stories, speculative fiction, American poetry, surrealism, magical realism, and other imaginative genres that challenge traditional storytelling norms. Submission guidelines.
Final Thoughts
The bustling literary scene in the Kansas City Metropolitan Area is spurred by a remarkable array of book publishers, each with its distinct flavor and expertise. This article has delved into the vibrant world of book production, showcasing some of the best book publishers in Kansas City that have earned a stellar reputation for their exceptional contributions to the literary realm. Driven by a passion for storytelling, marketing, and distribution, these companies serve as catalysts for both emerging and published authors. Each of the highlighted publishers possesses a deep understanding of their target audience and genre, resulting in a curated collection of books that cater to a diverse range of interests. Need help getting your book published or a link to self-publishing services? Visit the submission section of each company's website and turn your manuscripts into printed books.
Rafal Reyzer
Hey there, welcome to my blog! I'm a full-time blogger, educator, digital marketer, freelance writer, editor and content manager with 10+ years of experience. I started RafalReyzer.com to provide you with great tools and strategies you can use to achieve freedom from 9 to 5 through online creativity. My site is a one-stop-shop for freelance writers, bloggers, publishers, content enthusiasts who want to be independent, earn more money and create beautiful things. Feel free to
learn more about me here.