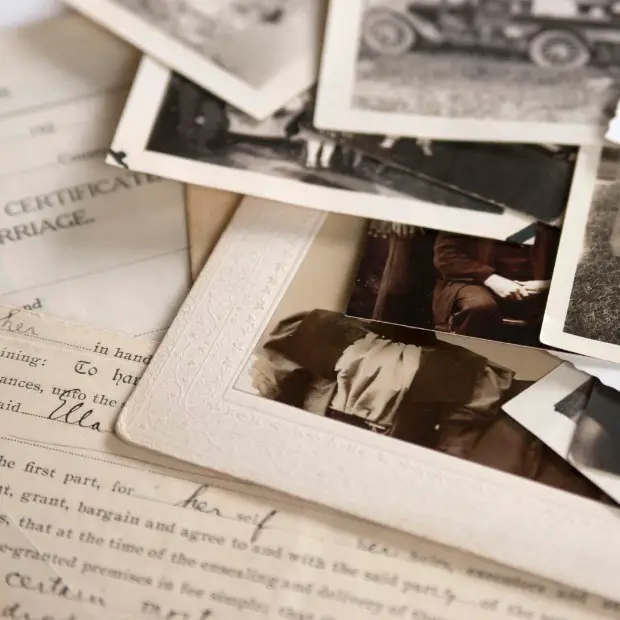 I remember buying "The Sikhs of the Punjab" by J. S. Grewal while browsing the bookstore of the Golden Temple in Amritsar. Reading it while hiding from the blazing sun in the shade of the arcades gave me a deep understanding of the historical process that shaped the place I was in. It was terrific.
I've always been a history book connoisseur and as a token of appreciation for the genre, I've created this list of publishing houses that specialize in history, and accept manuscripts from new authors. After this enriching read, you might enjoy my curated list of 3,000+ publishing entities.
Here are the most notable history book publishing companies: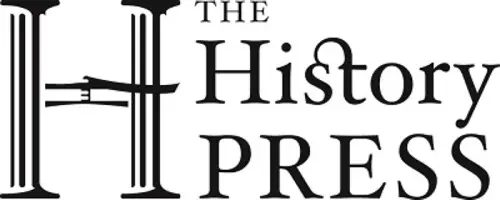 The History Press, the UK's preeminent history publisher, is a boon for history enthusiasts, shedding light on both well-trodden and hidden paths of the past. Covering an expansive range of topics—from historical fiction and the tales of remarkable women who shaped our world to the intricacies of local histories—the publisher boasts a highly respected reputation for its fine press editions and in-depth explorations into areas like World War II, the Titanic saga, and Irish history. By reviving forgotten stories and making them accessible to modern readers, this Press serves as a bridge connecting today's readers with the significant events, places, and figures of yesteryears. Submission guidelines.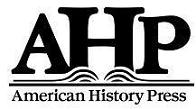 American History Press (AHP) is a dynamic publishing house dedicated exclusively to American history. AHP not only brings historical narratives to life (like the history of the Revolutionary War or the Northeastern Railroad history) but also offers a comprehensive suite of services ranging from editing and proofreading to book design and marketing strategies. With a catalog that boasts titles like "Searching for Yankee Doodle" and "Voices from a Trunk," AHP cements its position as a premier publisher for those keen on delving deep into the annals of American and Canadian history. Submission guidelines.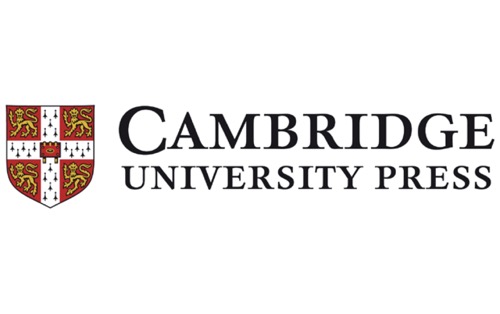 Cambridge University Press (CUP), the world's oldest publishing house founded in 1534, is deeply rooted in history and the evolution of global scholarship. The CUP bookshop stands as a testament to the enduring allure of printed knowledge, tracing its lineage back to 1581 under the management of William Scarlett. Today, the company houses a vast collection of over 50,000 titles, from concise histories of nations to intricate research material. Dedicated to sustaining the age-old tradition of bookselling, they produce high-quality books that resonate with scholars, students, and bibliophiles from across the globe. Submission guidelines.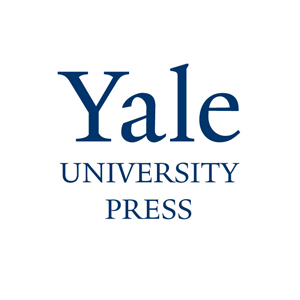 Yale University Press stands as a beacon of scholarly publishing, guided by its mission to enhance global understanding through publications about cultural, military, and religious history. Founded on the university's motto, "lux et veritas" (light and truth), the Press is committed to pushing the boundaries of interdisciplinary inquiry and stimulating public debate. With a catalog spanning from ancient civilizations to modern-day geopolitics, the Press offers an extensive array of subjects, ranging from the histories of various regions to intricate studies like "The Evolution of the March of Progress Image." Whether it's a tome on the cultural history of the piano or an exploration of medical care in Stalin's labor camps, Yale University Press remains dedicated to bridging the past, present, and future of global scholarship. Submission guidelines.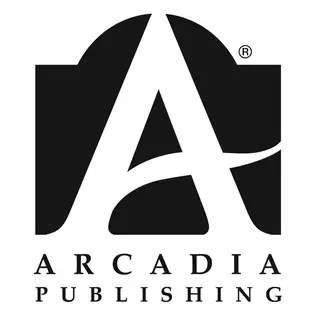 Arcadia Publishing, a publishing company with over two decades of expertise, has become a bridge connecting individuals to their communities' rich histories through a pictorial format. Featuring over 200 vintage images with detailed captions in each book, Arcadia brings to life the essence of local memories, significant events, and iconic figures. With series like "Images of America," which paints a detailed portrait of unique places, to "Black America" which provides a visual journey through African American history, every publication seeks to illuminate both celebrated and lesser-known aspects of history. As noted by the New York Times, Arcadia makes all facets of history engaging and accessible, allowing readers to dive into the heart of American and Canadian communities. Submission guidelines.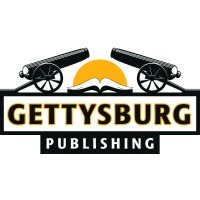 Gettysburg Publishing, established by Kevin Drake in 2011, is an advocate for preserving and sharing historical narratives, primarily stemming from the pivotal Battle of Gettysburg in the American Civil War. Not just limited to this epoch, the publishing house also delves into broader U.S. and global military confrontations. Beyond publishing books, they host a myriad of author lectures, talks, and book signings nationwide, fostering a community of history enthusiasts. Among their notable works is the extensively researched "Gettysburg Campaign Atlas" by Phil Laino, a critical companion for anyone studying the battle, and "Jennie Wade of Gettysburg" by Cindy L. Small, shedding light on the life and tragic fate of the sole civilian casualty of the battle. Submission guidelines.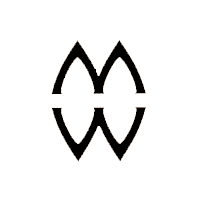 Markus Wiener Publishers, an independent publishing house, specializes in curating voices in World, Latin American, Caribbean, Middle Eastern, and African history and culture. Recognized by industry experts like Leslie Gordon Goffe of BBC World Service and the Hispanic American Historical Review, this publisher takes pride in delivering distinctive narratives, from academic monographs and translations to overview studies and historical documents. With original takes on subjects, such as their college-level textbook on world history with a topical perspective, they stand apart from traditional educational narratives. Furthermore, they show collaborative efforts, like in their series in association with the Palestine-Israel Journal, presenting voices from opposing political spectrums. Submission guidelines.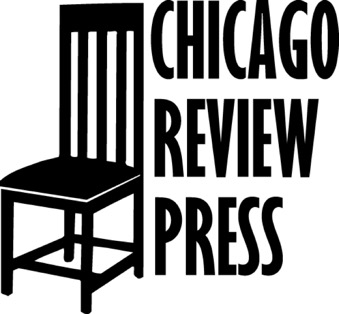 Chicago Review Press, established in 1973 by Curt and Linda Matthews, is a testament to independent publishing's resilience and innovation. Originating from a basement, this venture was inspired by Curt's discovery of noteworthy literary works as an editor for the Chicago Review magazine. Dedicated to producing evergreen content, Chicago Review Press boasts bestsellers that have remained in print for over two decades. From history books to memoirs, music to travel, and an award-winning children's series, this dynamic publisher, part of the Independent Publishers Group, proudly maintains its independence, offering over 900 titles in diverse formats. Submission guidelines.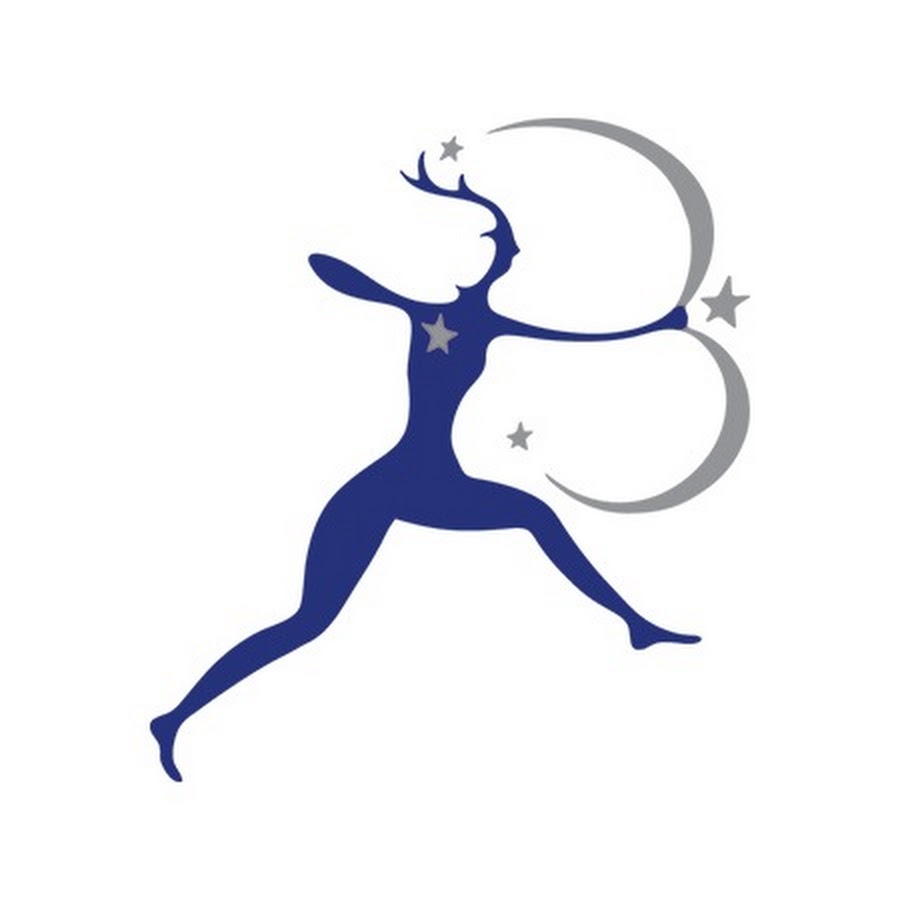 Bloomsbury Publishing, founded in 1986, is a major independent publishing house known for championing both award-winning and iconic authors, including the world-famous Harry Potter series. With offices spanning London, New York, New Delhi, Oxford, and Sydney, Bloomsbury's portfolio encompasses a range of divisions such as Adult Special Interest, featuring imprints like Bloomsbury Sigma and Osprey Publishing; Adult Trade with other imprints like Raven Books; and the Academic and Professional Division that publishes history books, boasting awards like the Bookseller Industry Award for Academic, Educational & Professional Publisher of the Year. Submission guidelines.

Oregon State University Press, established in 1961, has been a cornerstone in disseminating knowledge about the Pacific Northwest, focusing on its rich history, diverse landscapes, and cultural heritage. They publish books that delve into the region's uniqueness, from its ecological wonders to its indigenous narratives. Although initially geared towards academic works on natural sciences, the Press quickly broadened its scope, capturing the essence of Oregon and its multifaceted identity. With nearly 500 publications to its name, the OSU Press continues to champion responsible scholarship, emphasizing both academic rigor and regional significance. Submission guidelines.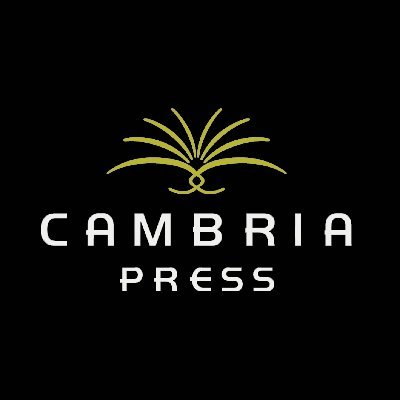 Cambria Press, a pioneering independent publisher, is devoted to driving innovation in the realm of academic publishing, particularly within the humanities and social sciences. Renowned for its collaborative approach, Cambria streamlines the publishing process for authors, even offering services like complimentary index page number generation. With a foundational commitment to quality, service, and efficiency, Cambria has earned commendations from top scholars worldwide. Their publications, often part of respected series with notable editorial boards, span a range of subjects that bring history to life. This dedication to advancement is further evidenced by their cutting-edge Book Cloud and author-service portal, emblematic of their forward-thinking approach to publishing. Submission guidelines.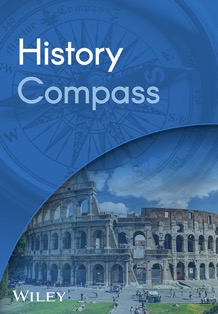 History Compass is a distinctive online-only journal that presents peer-reviewed surveys of contemporary academic research spanning the entire historical discipline. Known for its innovative approach, the journal commissions articles from leading researchers, blending original research with an understanding of broader trends and contexts. Unlike traditional journals, History Compass offers continuous, monthly publications, ensuring timely dissemination of pivotal research without being bound by strict publishing schedules. With a writing style that is both authoritative and engaging, the journal serves as a bridge for readers to dive into new subjects, keeping them abreast of the current state of various historical fields. Submission guidelines.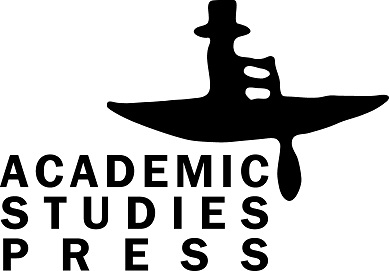 Academic Studies Press is a preeminent scholarly publisher specializing in the humanities and social sciences, with a keen focus on Jewish and Slavic Studies. Renowned for its rich catalog of references and history books, the press delves into a range of subjects from Antisemitism and Art History to Russian and Ukrainian Studies. Through its curated monographs, translations, and scholarly commentaries, the press bridges the past with the present, promoting understanding and sparking dialogue. With a mission centered on advancing knowledge, the press champions innovative perspectives, ensuring that both classics and contemporary works are accessible and relevant to today's readers. Submission guidelines.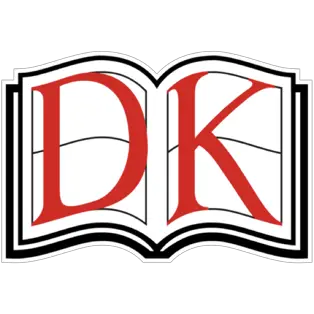 Dorling Kindersley (DK) is an independent publishing company and house celebrated for its interesting books that foster discovery and satiate the world's curiosity. Their history collection offers a riveting visual journey, encompassing early human evolution to present-day narratives, showcasing significant events, civilizations, and iconic figures that have molded the contemporary world. Whether you're diving into the stories of prominent rulers with "Kings & Queens of England and Scotland", understanding pivotal moments in "The World War II Book", or exploring the profound tales of influential personalities like Barack Obama and Martin Luther King Jr., DK presents a comprehensive, enriching experience for readers. Submission guidelines.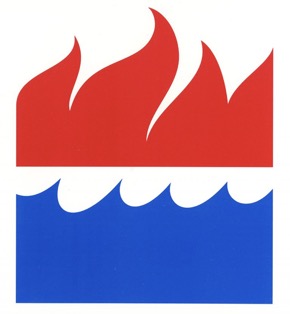 HarperCollins Publishers, an innovative publishing company with a rich legacy spanning over 200 years, stands as the world's second-largest consumer book publisher. Originating as a modest family-owned print shop, the New York-headquartered giant now operates in 17 countries with 120 distinct imprints, annually rolling out roughly 10,000 new books in 16 languages. With a commitment to editorial distinction, comprehensive marketing, and keen insights into reader preferences, the company amplifies its authors' voices, featuring notable works like "Sapiens" by Yuval Noah Harari and "Hillbilly Elegy" by J. D. Vance. Submission guidelines.
16. MHP Books (Melville House)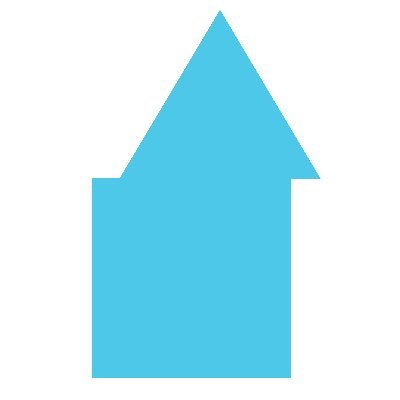 Melville House, an esteemed independent publisher rooted in Brooklyn, was birthed in 2001 by the collaboration of sculptor Valerie Merians and writer Dennis Johnson. Over the years, the publisher's repertoire has broadened to encompass literary fiction, history, culinary books, and the revered "The Art of the Novella" classics line. With accolades that include publishing two Nobel laureates and numerous New York Times bestsellers, the company boasts a range of works and a penchant for introducing debut authors. Its London-based counterpart, Melville House UK, was instituted in 2012. Submission guidelines.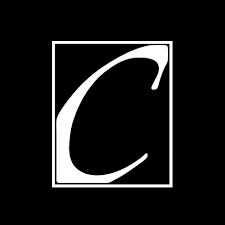 Counterpoint Press, is a notable publishing force based in Berkeley. From Los Angeles-based Assistant Editor Dan López, with his keen eye for works elucidating the Hispanic/Latino(a)/Latinx experience, to the passionate Yukiko Tominaga, introducing riveting Japanese narratives to the U.S. the team's expertise spans vast literary terrains. The forthcoming releases from Counterpoint Press, ranging from Deja Vu Prem's poignant immigrant tale "Beyond the Mountains" to the investigative exposé "Nobody is Protected" by Reece Jones, underscore the company's commitment to bringing forth compelling, diverse voices. Submission guidelines.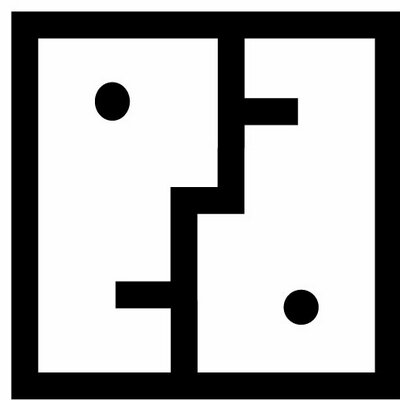 Other Press is at the forefront of independent publishing, renowned for traversing geographical boundaries to offer readers both fiction and nonfiction of the highest caliber. With a discerning eye for global talent, the press boasts an eclectic roster of internationally acclaimed authors and distinguished English-language translators. The publisher's wide-ranging catalog covers a multitude of genres, from biographies that delve into the lives of artists, political figures, and World War II personalities, to gripping true crime stories that captivate readers. Whether it's exploring the nuances of various cultures, from French to Turkish literature, or shedding light on historical epochs, this publishing house embodies a dedication to challenging perceptions about the world's history. Submission guidelines.

Paul Dry Books has consistently stirred conversations and enriched the literary landscape. The publisher's portfolio encompasses vivid fiction, from engrossing novels to evocative short stories, and a wide range of history-themed nonfiction, from compelling memoirs and biographies to illuminating essays. Covering a spectrum of topics as vast as Homer's epics, the nuances of jazz music, or the intricacies of shogunate Japan, Paul Dry Books masterfully brings history to life. With titles like "As We Saw Them," "Lincoln's Quest for Union," and "A War of Shadows," readers are not only treated to captivating narratives but also to the enduring quality that the publisher is celebrated for. Submission guidelines.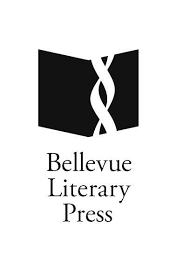 Bellevue Literary Press, a unique New York-based nonprofit publisher, is committed to merging the worlds of art and science through its exceptional literary works. Established in 2007 and originally rooted within the historic Bellevue Hospital under the New York University School of Medicine, BLP has made it its mission to explore profound questions surrounding the human experience by bridging the arts and sciences. Championed by figures like Nancy Pearl for their gem-like quality, BLP's books illuminate the complexities of consciousness, embodiment, and social issues. As a trailblazer in promoting interdisciplinary dialogue and science literacy, BLP has garnered attention from renowned outlets such as NPR, the New York Times, and Publishers Weekly. Submission guidelines.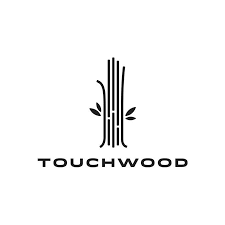 TouchWood Editions, nestled in Victoria, BC, Canada, is a dedicated independent publisher with roots dating back to 1984. The imprint has been steadfast in its commitment to celebrating the historical significance of British Columbia. With a catalog that encapsulates the team's passion for food, wine, regional history, art, and more, TouchWood champions stories that resonate with belonging and place, acknowledging the traditional territories on which they operate. Readers diving into titles like "Boom & Bust" or "Victoria Unbuttoned" not only embark on enlightening journeys but also touch upon the blessings encapsulated within the pages, a nod to the publisher's namesake tradition of seeking good fortune. Submission guidelines.

Autumn House Press, established in 1998 and headquartered in Pittsburgh, PA, is a venerated nonprofit publisher celebrated for its dedication to producing books that amplify the voices of talented authors. With many achievements, from accolades like the 2021 PEN/Robert W. Bingham Prize to being featured in esteemed outlets like The New York Times Magazine, Autumn House Press seamlessly melds its belief in the power of literature with a dedication to crafting exquisite books, making it a beacon for readers, educators history publishers, and writers alike. Submission guidelines.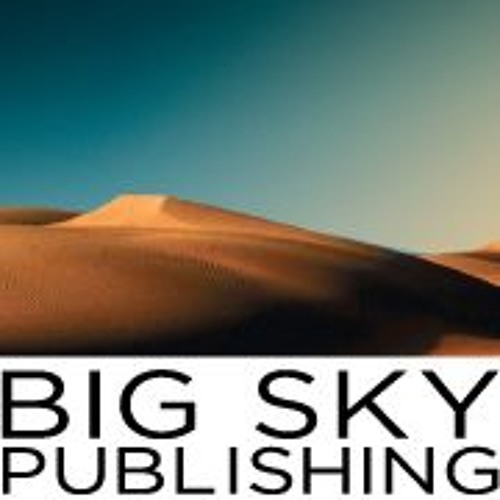 Big Sky Publishing is a symbol of Australian literature, proudly dedicating its efforts to championing Australian authors and illustrators. With a curated collection of award-winning books, the publisher offers many Australian narratives, whether it's fresh takes on familiar subjects or explorations into untouched territories. Their catalog spans non-fiction genres from military history to self-help, while also nurturing a robust children and young adult category filled with "little books with big messages." Submission guidelines.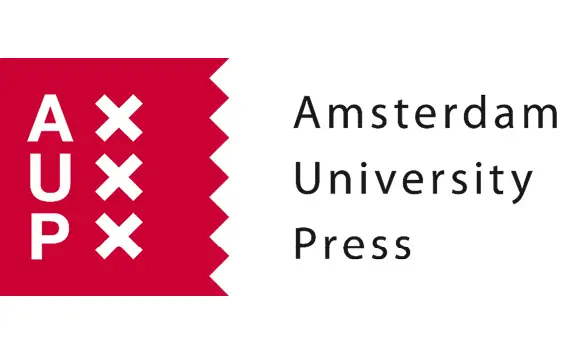 Amsterdam University Press (AUP) is a preeminent academic institution championing humanities and social sciences. With a global footprint, AUP's dedication to scholarly excellence has seen it publish an expansive range of peer-reviewed books, journals, and textbooks, both in English and Dutch. While their repertoire spans disciplines from Asian Studies to Social and Political Sciences, they also make significant contributions to classical studies and explorations of the ancient world. Through their commitment to Open Access and pioneering platforms like JSTOR and the OAPEN Library, AUP ensures that their research reaches a vast audience, from scholars to the general public. Their catalog also includes a distinguished array of reference books, serving as invaluable resources for academics worldwide. Submission guidelines.
Conclusion
In the realm of historical publishing, few companies stand out as pioneers in championing local history, producing comprehensive reference works, consistently looking for new authors, and ushering in captivating new manuscripts. Their commitment to illuminating histories ensures that readers, researchers, and history enthusiasts are continually enriched with invaluable insights, making these publishing houses indispensable in the literary landscape of history. Next up, you may want to explore a guide on historical fiction publishers.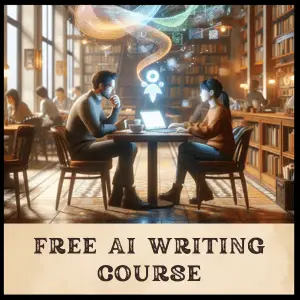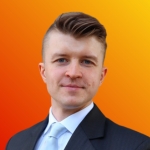 Rafal Reyzer
Hey there, welcome to my blog! I'm a full-time blogger, educator, digital marketer, freelance writer, editor, and content manager with 10+ years of experience. I started RafalReyzer.com to provide you with great tools and strategies you can use to become a proficient writer and achieve freedom through online creativity. My site is a one-stop shop for freelance writers, bloggers, publishers, and content enthusiasts who want to be independent, earn more money, and create beautiful things. Dive into my journey here, and don't miss out on my free 60-minute AI writing online course.