Your level of happiness is correlated with how much you earn. Research conducted by Stanford shows that people with the highest levels of well-being earn at least $40,000 or more per year.
The money-induced happiness effect is capped at around $75,000 a year and doesn't get much higher till you become a multimillionaire (kidding).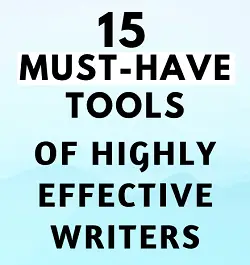 Free Resource
Download your free PDF and learn about the top tools used by freelance writers.
Get it here
Here's how money is related to feelings happiness:
1. The key here is not how much money you earn, but how you spend it
If you want to be happy, spending money on pleasurable activities is much better than just buying things. Your level of happiness may increase even more if the activity involves your friends and loved ones.
According to Leaders Eat Last (which I highly recommend), this will give you an additional bond-strengthening oxytocin boost you get when giving someone a long hug.
"It's a kind of spiritual snobbery that makes people think they can be happy without money." — Albert Camus
2. Ways to "buy" happiness with money
Think of how you can spend money on activities, instead of things. Material possessions give you a quick dopamine boost but quickly leave you wanting more – craving for worldly gains.
It's so much better to get engaged in something that will leave beautiful memories for you and your close ones. But a nice thing or two won't hurt as well.
Here's a quick list of great things that require money and will boost your level of wellbeing:
Bicycle riding, Jogging, Yoga, Pilates, Fitness, Swimming, Golf, Basketball, Bowling, Squash,
Tennis, Football, Rollerblading, Skiing, Ping Pong, Darts, Pool
Going out for tea, coffee, chocolate, food, wine, beer, drinks, etc.
Going for a short trip out of town (I'm sure there are many great places around you that you still haven't visited).
Riding a motorcycle on the freeway
Going out to the theater, art gallery, museum
Attending lectures and conferences
Buying that Range Rover to ride around with class
Going out for happenings and events across the country
Giving money to charity
Financially supporting a creative organization
Giving nice presents to people, giving flowers
Going to a beautiful 5-star hotel
Cooking something new and original
Flying a kite, shooting guns, shooting arrows, paintball, potato gunning, airsoft gunning
DIY Projects
Organizing a barbecue
Taking part in cultural events
Horse-riding
Creating a surprise for someone
Practicing martial arts
Having a good drink or cocktail in a nice bar
Smoking weed outdoors on a beautiful day
Going to a zoo, aquarium, or botanical garden
Boating, surfing, fishing
"Money is better than poverty, if only for financial reasons." — Woody Allen
3. Get the money and have some peace of mind
Don't get deluded by the idea that you don't need to have money. Rich people aren't happy? Money is evil? That's a bunch of BS that shouldn't undercut your ambitions.
Money isn't important just for your levels of happiness – it's actually crucial for your survival. What I like most about money is that it can buy you the freedom to do whatever you want, whenever you want and with whomever you want. It gives you security and peace of mind.
There's nothing more detrimental to your life plans than not having enough financial resources. To get your money right, I recommend you read "The Millionaire Booklet" by Grant Cardone.
"Wealth is the ability to truly experience life." — Henry David Thoreau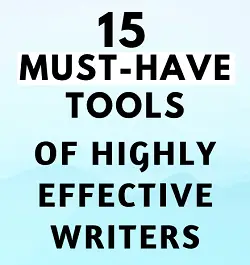 Free Resource
Download your free PDF and learn about the top tools used by freelance writers.
Get it here
Rafal Reyzer
Hey there, welcome to my blog! I'm a full-time blogger, educator, digital marketer, freelance writer, editor and content manager with over 10 years of experience. I started RafalReyzer.com to provide you with great tools and strategies you can use to achieve freedom from 9 to 5 through online creativity. My site is a one-stop-shop for freelance writers, bloggers, publishers, content enthusiasts who want to be independent, earn more money and create beautiful things. Feel free to check my archive containing
over 600 articles
and
access free video training for writers
to improve your skills. Ah yes, and stay awesome!