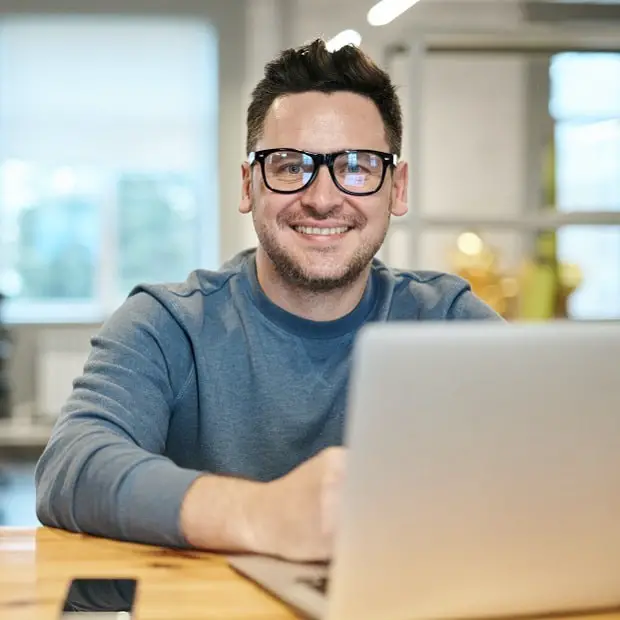 How to get a remote writing job? Has this question been ringing in your mind for a while now?
You've landed in the perfect place, my friend! Perhaps I can help you with this matter.
In today's digital world, the demand for content writing jobs is on the rise.
You can mint money out of remote writing nowadays as more and more content-hungry sites propagate the internet.
In the US, a remote content writer earns approx. $62,500 annually.
So, whether you are aiming to work from home or become a digital nomad, work opportunities abound in freelance writing.
Here's How To Get a Remote Writing Job:
1. Select Your Niche And Specialize in Something
Before you apply for jobs, introspect, and decide which area of writing interests you. In short, determine your niche in content writing.
A writing niche is an area of expertise wherein you can provide qualified information and opinion to potential readers or customers. It is also imperative that you stay updated with the industry trends and advancements and have solid connections with experts.
Ask yourself what subject or trade you know so well, and what you are passionate about? Who would your target market be? Areas could include blog writing, technical writing, medical writing, review writing, etc. When you pick a writing niche, clients will see you as an expert in that area, and opportunities will pour in.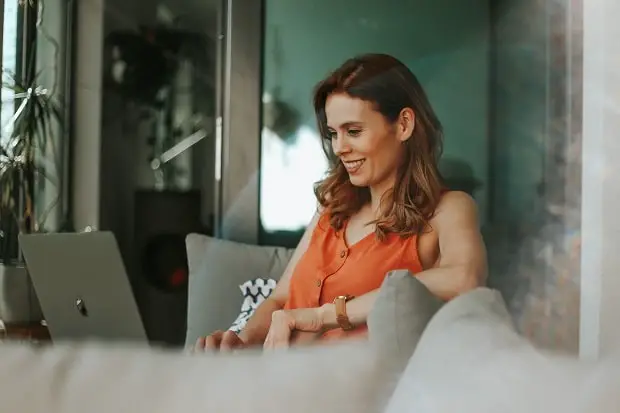 2. Hone Your Writing Skills
Your writing skills should be above par. This includes knowledge of grammar, sentence structuring, proofreading, and editing.
With various writing techniques and tools available online, you can take advantage of courses and skill tests to improve your writing in the comfort of your own home.
Make it a habit to read every day for a minimum of 30 minutes. You should also aim to write at least 500 words every day to level up your skills as a wordsmith. It doesn't always have to be for a client. You can write for yourself and never lose out on independent writing.
Pick your words wisely and be direct when you're writing. Anyone would prefer clear and concise writing over using fluff words any day! Write shorter yet powerful sentences and always use the active voice for your content.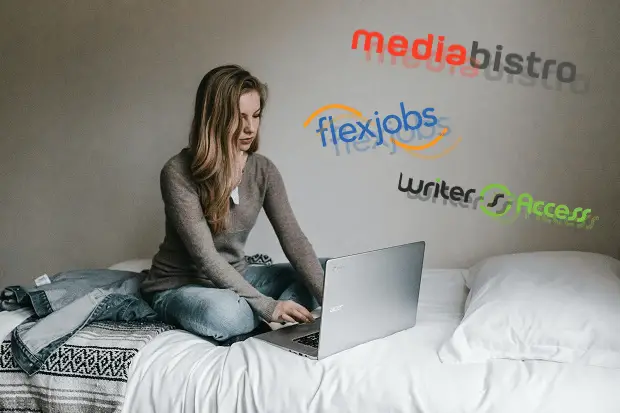 3. Apply for Writing Jobs
If I'm telling you how to get a remote writing job, of course, I'll come to this point and say: You need to apply for a freelance writing job.
Nobody would receive a "you've got the job" email without starting their job hunt, right? That's like winning the lottery without a ticket.
I'll tell you about some of the best places to find opportunities as a freelancer or a remote writer. FlexJobs, Freelance Writer's Den, SolidGigs, MediaBistro, LinkedIn, and Upwork are some sites you wouldn't want to miss.
There are also hundreds of prints and online publications that hire writers or pay for articles and other prose and poetry.
I will not lie to you. It is difficult to get your first job as a freelancer/remote writer, but it's not impossible as well. Keep applying for writing jobs until you get good offers from clients.
4. Look Out for Recruiters that Hire Remote Writers
As you visit remote writing job sites, you will come across various businesses and thought leaders that could belong to the same writing niche as yours.
As you identify these businesses or independent online publishers, you can begin contacting them for work. These people are industry players who offer jobs to remote writers.
Send a cold email to introduce yourself and tell them what you can do. I suggest you refrain from writing long essay-like paragraphs. Instead, use bullet points and headers and be direct in your communication.
Remember not just to copy-paste in this case. Instead, write personalized emails to these important people/contacts. Your nicely written mail could land you an offer letter!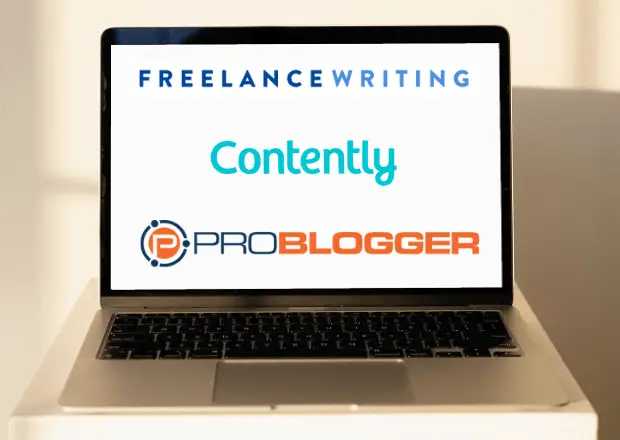 5. Follow Job Board Ads
Many recruiters advertise vacant writing positions in their firms using job board ads.
At job boards, you do not have the option to bid, but you can quote your preferred price for your services. The good part is most of the job boards mention the offered starting rates, so you have the option to skip those that seem not worthy of your time.
Indeed is one such platform with a job board you must follow to find remote writing positions. Many beginners find consistent jobs using job boards. Check out sites such as ProBlogger, All Freelance Writing Job Board, Blogging Pro, and Contena.
Also, don't forget to follow job board tweets. It can help you find diverse remote writing jobs. Keep checking hashtags that are related to your area of interest in writing. You can follow the Twitter accounts of @Write_Jobs, @WhoPaysWriters, JournalismJobs.com, or @jjobs tweets.
6. Join Online Forums and Communities
There are many online communities, forums, and groups where you'll find opportunities for remote writing jobs.
One great way to land a writing gig is to sign up for Facebook.
It may require time to build relationships with potential clients. However, if you follow group posts regularly, you can land good projects in no time.
Here are a few examples of Facebook groups I am talking about: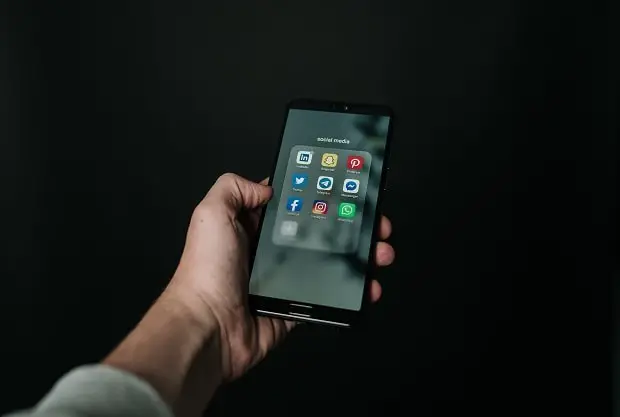 7. Try Social Networking with Marketers and Freelancers
Networking in any profession is nothing less than gold, especially if you're a beginner.
Use social media platforms to find other freelancers and marketers from your interest area. Then, form professional relationships with them.
LinkedIn, Instagram, Twitter, and Facebook are some places where you can bond with others over work. These relationships will ultimately help you find more work. And since these freelancers/marketers belong in the writing field, they can also guide and help you.
8. Build Your Brand
Be it designing, writing, or any other creative field, developing a personal brand is important.
You can start by building a strong portfolio. As a writer, you can start blogging about your area of interest in writing.
You could create a free website and upload writing samples for potential clients to notice your work. As and when you work with clients, collect testimonials from them and upload these to your website to increase your credibility.
9. Write Guest Posts for Free
When you write content for another person or company's website/blog, it is called 'guest posting' or 'guest blogging'.
The idea behind it is to attract traffic back to your website through a backlink.
When you post an article on a popular site, there's a great chance that a multitude of people will find and read your content. This can help you become an established writer.
Don't forget to include a brief freelance writer's bio and a link to your personal blog/website in the guest post.
To look for websites that accept guest posts, you can simply do a google search with "write for us + <insert niche>".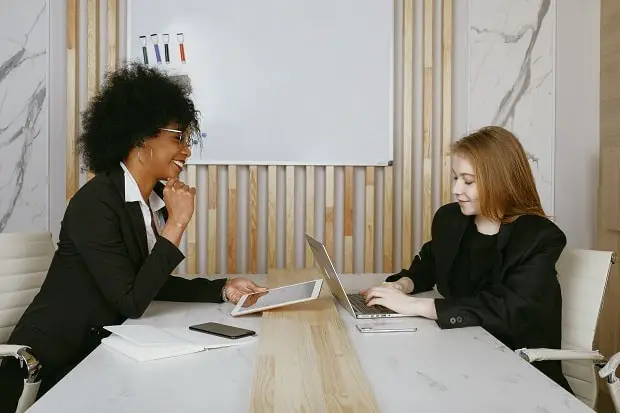 10. Work with Quality Clients Even if the Pay is Low (At First)
As a beginner, landing your first gig may take a while. It is important to look for quality clients. Meaning, good and renowned brands that can do wonders to your resume.
Most often, quality brands do not pay a lot to beginners. It's okay. Take up such assignments. If you really want to establish your footing in the world of location-independent writing, start somewhere.
Associating your name and writing with renowned brands adds credibility to your work. Slowly and steadily increase your rates as you go along.
Another helpful tip in finding clients online is not to fall for those with unverified payment sources.
Wrap Up
If you are passionate about writing but hate the daily commute, remote writing can be your dream job.
Let me know in the comments section what you think of these tips, or if you have questions on how to get a remote writing job. I'm always happy to help!
Rafal Reyzer
Hey there, welcome to my blog! I'm a full-time blogger, educator, digital marketer, freelance writer, editor and content manager with 10+ years of experience. I started RafalReyzer.com to provide you with great tools and strategies you can use to achieve freedom from 9 to 5 through online creativity. My site is a one-stop-shop for freelance writers, bloggers, publishers, content enthusiasts who want to be independent, earn more money and create beautiful things. Feel free to
learn more about me here.