I wrote this musical poem in 2013 while sitting in a dorm at LIU in Brooklyn, NYC. It was my first experience in automatic writing. I listened to this song over and over again…
It was "Part II" from Stephan Micus' album called "Ocean". The instruments were Sho, Shakuhachi, Zither, and Dulcimer. And at some point I just started writing – no thought involved – just images pouring out of the unconscious mind.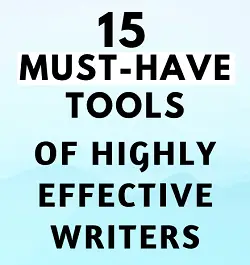 Free Resource
Download your free PDF and learn about the top tools used by freelance writers.
Get it here
Music In My Life – A Poem
Music, you are my sweetness, my life, my beauty. I love you so much I would give my life for you. When I hear the smooth sounds carried by the wind, I'm filled with ecstasy.
Vibrations that entangle my mind are so amazing, full of life and emotion. I feel paradise under my feet. The metallic sounds surge until the horizon of understanding. The inebriation by the resonance.
Changes. Everything flowing. The recent: evolves, swerves, like a great river that cannot be stopped. The heavenly journeys at the peaks of mountains. Birds gliding over the shimmering water.
Waterfalls in forgotten lands. A slight breeze, moist skin, a wide smile, and the expectation of the next adventure. Ineffable happiness.
An ancient bird reclining on a leafless branch. Wide view of the whole world. No difference between the dream and reality. I feel like flying.
The desire of humankind encapsulated in a few seconds of delight. Peripatetic through the desert, a bag of dactyls, onward. Just look at what's in front of us!
Let this day be endless, let the dance last forever. The time stopped. Pain is a pleasure. Wrath is happiness.
The spring flowers accompany me on this endless meadow. Raising on a calm river of fertile land.
When we're together, I'm four elements. The droplets slowly fall on wet leaves. The songs of Sirens in an underwater cavern!
A sweet flute whispering in the ear. Everything will be fine, you are safe, I'm right here with you. It will be like this forever.
The monotonous rhythm is a genius of hibernation. A dream from which you don't want to wake up. The moon is full already. You can still feel the warmth of the day.
Dancers floating in the mist. A knot of rapture. Your braids put me in astonishment. Running on the mystifying sounds of the lute, you forget.
The wonderful freedom that we all want. Lightness, rhythm, only a couple of noises. The depth of nostalgia, the childhood moments, a touch of a hand.
Forgotten times that are in you. A bit faster, a bit further! Take me to the heights of the universe, where there's no beginning and no end.
Let me into this secret treasury. Let me to the green wealth that I haven't seen. Let me by the hand to the place of the past and the future. Help me to move to the reaches of human consciousness!
My eyes are wide open. I can only see You. I spin around and don't want to stop. Once low, once high, but still. Whisper it to me. Now I'm open to everything.
Together we will find the truth. I know I can count on you. Again, I see the morning light. The leaves are scattered by delicate rays of the rising sun. The fire is still alive.
I will protect it until the end. At the Pomegranate Songs, we will meet again. Nothing matters anymore. Today is free of worry.
The shapely beats take you. The petals of snow enfold your hot skin. Feeling the moment of beginning. No one else will give it to you. Inspiration locked in undulating trees.
There's still so much to uncover. Please let me stay.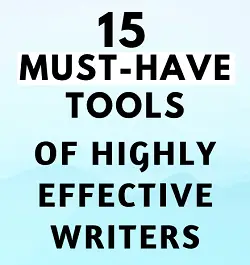 Free Resource
Download your free PDF and learn about the top tools used by freelance writers.
Get it here
Rafal Reyzer
Hey there, welcome to my blog! I'm a full-time blogger, educator, digital marketer, freelance writer, editor and content manager with over 10 years of experience. I started RafalReyzer.com to provide you with great tools and strategies you can use to achieve freedom from 9 to 5 through online creativity. My site is a one-stop-shop for freelance writers, bloggers, publishers, content enthusiasts who want to be independent, earn more money and create beautiful things. Feel free to check my archive containing
over 600 articles
and
access free video training for writers
to improve your skills. Ah yes, and stay awesome!