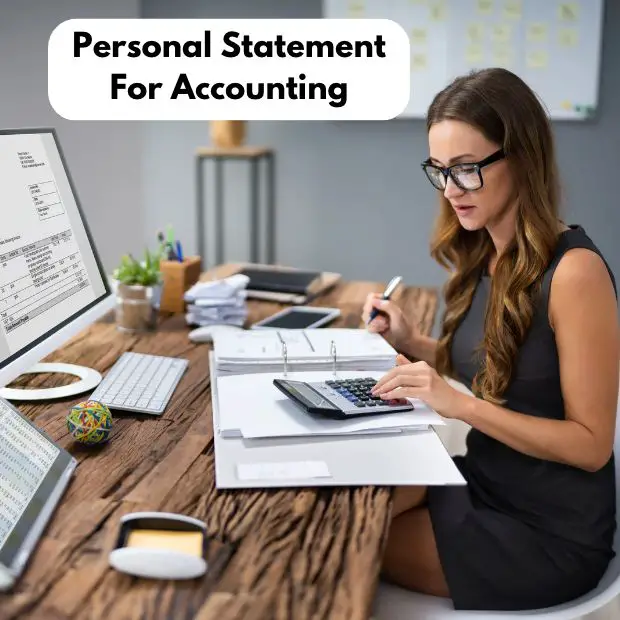 Your personal statement for accounting school application must reflect your deep interest in the field.
It should signify your love for numbers and your passion for business and finance. It should also provide an in-depth look into your personality and evidence that you are qualified for this course.
This article will show you how to write a captivating personal statement for accounting school in the simplest yet most substantial form.
What is a Personal Statement?
A personal statement is a detailed yet concise essay that requires you to elaborate on your suitability for your desired admission program, scholarship, or job.
It is a pivot part of the university and college admission procedure. Besides your academic record and experiences, the personal statement is an integral part of convincing the selection committee to consider you for admission.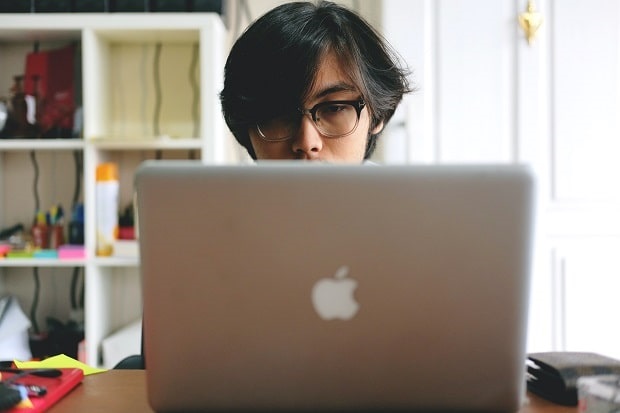 What to Include in Your Personal Statement?
A personal statement is not a lengthy essay to be filled with your life story and fancy goals. It must be a concise, realistic, and compelling justification of why you're the most suitable candidate to be granted admission.
Include these in your personal statement:
Reason(s) for choosing the
Proof of your deep understanding of the course you are going to study.
Mention academics and work experiences that apply to the course.
Relevance of the course to your goals.
The value that you can bring to the course, society, and industry.
Validation that you know the program and that you are making an informed decision.
Clear career plan after completing the course.
Brief of relevant skills, experiences, and potential to complete the course.
According to James Seymour, Director of Marketing and Student Recruitment at the University of Gloucestershire, universities do not want a beautifully written essay with tens of achievements but a realistic picture of a candidate with all efforts, traits, goals, and hardships that shaped him for an accounting major.
How to Write a Personal Statement for Accounting (Step-by-Step Guide)
Writing a personal statement for accounting differs slightly from writing a personal statement for other business schools.
Accounting is a straightforward and practical subject, and you must justify your position in choosing such an intensive course that requires hard work.
Since accounting has nothing to do with creativity, personal statements for accounting are precise, simple, short, and directly explain your interest in the subject.
Here is a step-by-step guide to writing a personal statement for accounting:
1. Do Your Research
Be very sure about what and where you are applying for and why you are applying for it. Do your research on:
What is unique about the institute?
What does the course prospectus look like?
Who are the instructors and what is special about them?
What are the achievements of their alumni?
The importance of accounting in every industry?
How do technology and business dynamics affect accounting and finance?
What would be the demand for accountants in the future?
What will you do after completing this course?
What value will you bring to society and industry after getting an accounting diploma?
This research will make you confident about your choice and your plans. Reflect the knowledge gained from this research into your statement.
Tip: Do thorough research and make notes on the achievements of instructors, industry leaders, and related case studies. This will help you in compiling evidence-based personal statements.
2. Brainstorm and Write
Once you have done enough research and analysis on pursuing an accounting and finance program, the next step is to jot it down.
Take a paper and pen, and write whatever comes to your mind regarding the course and your application.
Leave the structure and language for now, and think and write whatever comes to your mind. Support your every thought with evidence from the research you did in step#1.
3. Filter it Out
Now you have a very long, unstructured, raw content, next step is to read it and group your sentences into the following sections:
Introduction and Passion for the subject and institute
Academics and research
Work experience
Plans
The value you will bring to society and the industry
Hobbies, interests, and soft skills
Group sentence into the above sections and then write them in paragraph forms under each section.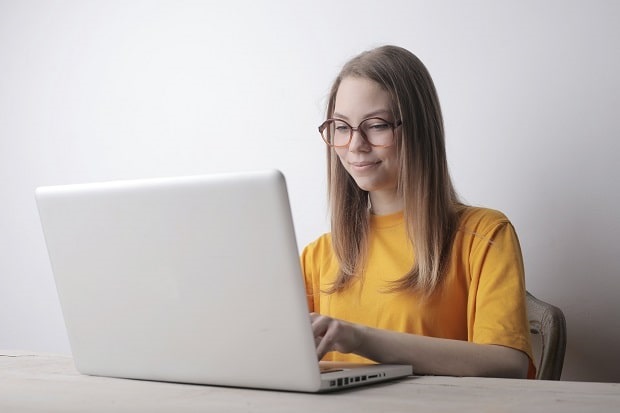 4. Arrange and Refine
Once you categorized sentences, the next step is to arrange them in a sequence and flow.
Write your sentences in sequence in each section. Refine each sentence to make it more logical, more relevant, and worth reading.
Re-read each section many times and think of ways to improve it. Make sure that every single sentence is supported with an example or evidence.
Tip: Instead of writing, "Accounting and finance was my favorite subject since grade 7", write "I won Kangaroo math and puzzle-solving competition in grade 7, which sparked my interest further in solving mathematical problems related to real-world business"
5. Analyze and Improve Sections
Once content under each section is written, the next step is to analyze each section to make it much better and more logical.
Think of every section as a separate essay. Analyze each section and think about what the reader will get from it.
Each section must justify your choice of accounting and finance.
6. Set the Flow
Once the content is completed, the next step is to arrange the paragraphs in a sequence.
Read the individual paragraphs and make connections between them. Each new paragraph should be a smooth transition from the previous one.
Arrange paragraphs in such a way that it keeps the reader engaged and gradually provides insights about you. Think of it as the art of storytelling. It goes from the introduction to the body of the story to the climax.
7. Proofread
Once done, proofread your personal statement. Re-read it several times to make it better.
Make sure that it sounds strong and is not just a word waffle. Scan it for spelling, punctuations, grammar, and other errors.
There are a lot of content writing and editing tools available for modern writers, one of which is Grammarly. If you are not using it yet, I suggest you download it immediately to your PC. It is very helpful.
8. Peer Check
After writing the final copy of your personal statement, get it reviewed by your friend, colleague, teacher, supervisor, and subject expert.
Be open to critique. Listen to their reviews and comments, ask them what they thought while reading your statement, and then jot down the suggested improvements.
9. Don't be Hasty in Submitting It
Yes, do not submit yet your personal statement along with your application if the deadline is still far off.
Keep the final version with you and read it after a day or two. You will see lots of space for improvement after checking it with a fresh mind.
Keep on improving and submit the best version a few days before the closing date.
That's it.
We provided you with the best approach to writing a personal statement for an accounting school application. You may end up writing an amazing one if you follow these steps in a sequence.
If you are still confused about structuring your accounting and finance personal statement, here is how you can do that.
How to Structure Personal Statement for Accounting and Finance
Making a general structure or outline for your personal statement will make your writing ten times easier and will give it a natural flow.
The widely accepted personal statements usually follow the following structure:
Opening Paragraph
Begin your personal statement with an interesting opening paragraph. It is a very crucial part of your essay as it draws the reader in.
Mention your interest in accounting and finance and explain what stokes your passion for choosing this course.
Keep it simple
Avoid cheesy, exaggerated, unrealistic, bookish, and cliche sentences
Express your strong passion for the subject
Grab the reader's attention
Be very sure what you are getting into and how excited you are about it
Try to sum up the theme of your personal statement in the beginning lines. Don't stress too much about it and keep it natural. The more you think, the more muddled your opening will become.
Here is a complete guide for the opening paragraph of the personal statement.
Middle Part
Place your logical evidence in this part, showing your passion and suitability for accounting and finance. Prove it to the committee that you can do it.
You can divide this part into academics and work experience as follows:
Academics: Besides your academic track record, you can mention and elaborate on any book (print or ebook), lecture, research paper, or case study that spiked your interest in the course.
Work Experience: Explain your past or current job and what learning experience in accounting and finance you got from them. If you do not have any work experience, then mention any online or offline courses you took or activities that show your passion for the subject.
Watch this and this to learn how to include academics and work experiences in your accounting and finance personal statement.
Last Part
This part is a personal touch. This is where you can mention the least significant part of your story.
Mention your interests, hobbies, and other activities and elaborate on how they help you develop relevant soft skills.
Mention books, events, programs, or people by name that you follow.
Tip: Even the least significant information must significantly relate to your passion for accounting and finance. For example, you can mention reading books like 'Rich Dad, Poor Dad', listening to TEDx talks, etc.
Check out this guide to learn how to talk about hobbies in a personal statement.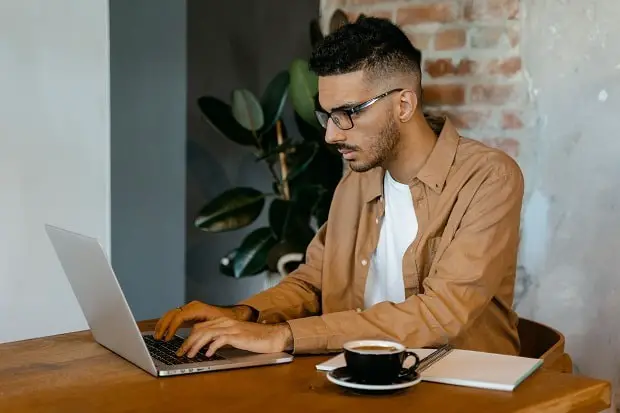 Tips for Writing a Great Accounting Personal Statement
Here are a few very useful tips for writing an appealing personal statement for accounting school.
We gathered these tips after a keen analysis of multiple successful personal statements. They are going to help you stand out from the crowd.
1. Define what exactly appeals to you for the career rather than simply saying "I want to be an accountant since a very young age".
2. Rather than elaborating on work experience, focus on transferable skills that you learned from your experiences.
3. Focus on elaborating details that are not anywhere else in your application.
4. Emphasize your interest in mathematics, economics, and business.
5. Be realistic and genuine. Do not flatter the admission committee.
6. Realistically present yourself in the light in which the admission committee wants you to be.
7. Read profiles of selected and successful students to learn what type of person the institute prefers.
8. Make your statement academics-oriented. Express your passion for accounting and finance courses.
9. Do not mention books that are too common.
10. Choose a trendy topic like a country or a company facing a financial crisis or technology affecting global finance, elaborate on it in a paragraph or two and link it back to accounting.
Common Mistakes
Avoid these common mistakes in your personal statement:
Tending to express passion for business and entrepreneurship rather than for accounting.
Too many fancy words and unrealistic goals.
Showing off or exaggerating interests, goals, and skills.
Using flowery language.
Amazing examples of personal statements
After reading all tips and tricks for writing a personal statement for accounting and finance, check out these successful examples that got selected to top-ranked institutes.
Want more examples? Here is a list of the best accounting statements that have been shared by the UCAS admission officer.
Wrap Up
Writing a personal statement for accounting is not simple. It requires you to express and justify your interest in this rigid subject.
It also requires lots of background knowledge and research.
We provided a very comprehensive guide for you to write the best personal statement for accounting.
Go, grab your laptop, gather your knowledge, and follow these guidelines to come up with a landing personal statement for the accounting program of your dreams. And if you are still on your educational path, learn how to write a "why do you deserve the scholarship" essay and get the funding you need.
Rafal Reyzer
Hey there, welcome to my blog! I'm a full-time blogger, educator, digital marketer, freelance writer, editor and content manager with 10+ years of experience. I started RafalReyzer.com to provide you with great tools and strategies you can use to achieve freedom from 9 to 5 through online creativity. My site is a one-stop-shop for freelance writers, bloggers, publishers, content enthusiasts who want to be independent, earn more money and create beautiful things. Feel free to
learn more about me here.