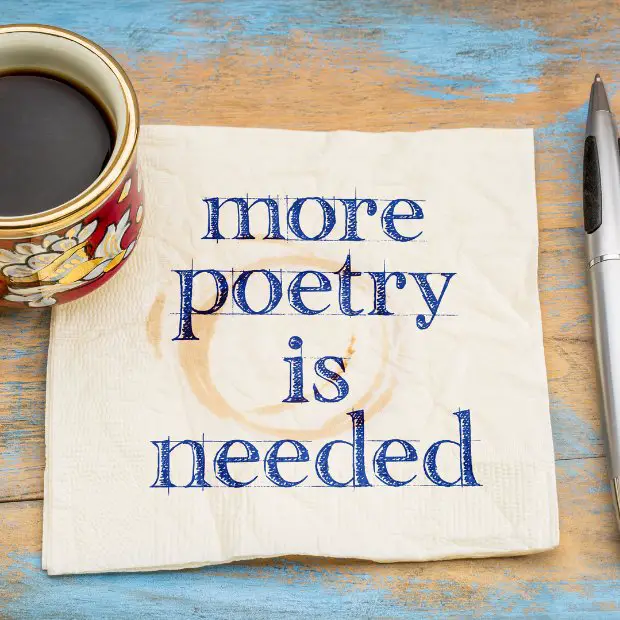 In a realm where boundless creativity finds no confines, the art of poetry is an eternal conduit for human sentiments, cogitations, and innermost insights.
For burgeoning bards yearning to unveil their literary opuses, the challenge of finding the best poetry publishing companies can prove intimidating. Fear not, for we have curated a list of the top publishers that are currently accepting submissions. They provide a platform for budding and recognized poets and safeguard the elegance and import of poetry in our era. This eclectic compilation will steer you toward discovering the impeccable match for your poetic journey.
Here are the top poetry publishing companies that accept submissions:

Red Hen Press is an independent publishing company in Los Angeles, California, USA. Established in 1994 by Kate Gale and Mark E. Cull, the press has become a prominent player in the literary world, dedicated to promoting and nurturing poetry, fiction, and narrative nonfiction. Red Hen Press is committed to championing diversity and amplifying the voices of new authors, frequently directing its attention towards underrepresented voices and marginalized communities. They publish works that delve into matters like social issues, cultural affiliations, and innovative literary forms. They accept unsolicited submissions year-round and run several poetry contests like the chapbook contest. Submission guidelines.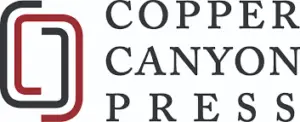 Copper Canyon Press, named after the geological marvel in Mexico, is a nonprofit publishing entity in Port Townsend, WA, USA. Conceived in 1972 by the collaborative efforts of Sam Hamill, Tree Swenson, William O'Daly, and other luminaries, this press has etched its reputation on its commitment to crafting poetic works and promoting literary arts. Copper Canyon will start a book prize this fall and will accept open poetry submissions twice a year. Like most literary journals, they take poetry submissions only online. Over 400 titles have been published by the independent press, which includes works by Nobel Laureates Pablo Neruda, Odysseas Elytis, and Octavio Paz. Submission guidelines.

Graywolf Press, an autonomous and not-for-profit publisher situated in Minneapolis, Minnesota, USA, was inaugurated in 1974. Over the years, the press has built a reputation for excelling in disseminating compilations of poetry and literary creations of paramount excellence, while also nurturing the trajectories of African American poets. Graywolf Press places a distinct emphasis on an array of genres, encompassing poetry books, literary fiction, non-fiction, and translations. The literary press is celebrated for its commitment to advocating a myriad of voices and perspectives. Many of their authors have won various accolades, including the Nobel Prize for Literature, the Pulitzer Prize for Poetry, the Man Booker Prize, the National Book Critics Circle Award, and the National Book Award. Submission guidelines.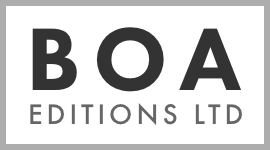 BOA Editions, Ltd. operates as a not-for-profit publisher of poetry and various other forms of literature that nurtures an audience and cultivates an admiration for modern-day literature. The company was founded in 1976 by the late poet A. Poulin, Jr., and is based in Rochester, New York. They were the recipient of the 2001 New York State Governor's Arts Award for overall artistic excellence. BOA Editions has a particular focus on poetry and has published a diverse range of collections that explore various themes, cover art, styles, and voices. The press is known for its discerning editorial selection, championing works that challenge conventional forms and push the boundaries of poetic expression. Submission guidelines.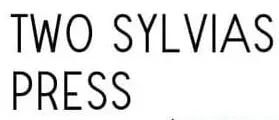 Two Sylvias Press is an independent literary press founded by poets Kelli Russell Agodon and Annette Spaulding-Convy in 2010. This Kingston, Washington-based press has rapidly garnered acclaim due to its dedication to disseminating poetry of exceptional caliber and works that exalt the art of writing. Two Sylvias Press offers online poetry retreats for aspiring poets and holds a poetry contest, welcoming writers with no previous experience They are known for promoting emerging voices, hosting artists retreats, and empowering women writers. The company publishes a diverse range of authors across various genres. Submission guidelines.

Ohio University Press is a reputable academic press in Athens, Ohio, USA. Established in 1947, it has stood as a notable disseminator of erudite compositions and volumes that enrich a plethora of domains and fields of study. The press hosts The Hollis Summers Poetry Prize every year. This competition invites writers to submit unpublished collections of original poems. Ohio University Press directs its attention towards the production of books of exceptional caliber, monographs, and erudite series spanning an array of subjects. It encompasses but is not confined to history, poetry, literature, anthropology, spiritual themes, regional studies, environmental studies, and African-American studies. Submission guidelines.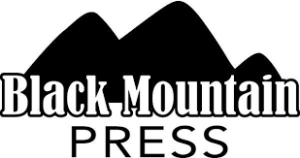 Black Mountain Press operates as an independent literary entity situated in Asheville, North Carolina. Conceived in 1994, this press derives its name from the illustrious Black Mountain College, an avant-garde educational institution that exerted a momentous influence on the evolution of contemporary American literature and artistic expression during the mid-20th century. The fundamental ethos of Black Mountain Press revolves around the publication and advocacy of new as well as established writers, with a distinctive focus on championing voices that may diverge from the conventional or marginalized norm. They publish literary creations that thrive on diversity and innovation, including poetry, fiction, non-fiction, YA novels, short stories, and hybrid genres that extend the confines of traditional storytelling. Submission guidelines.

Saturnalia Books is an independent, non-profit literary press that publishes contemporary poetry collections. Founded in 2002 by poet Henry Israeli, this publishing company in Philadelphia, Pennsylvania, USA, actively seeks out works that challenge conventional poetic norms, pushing the boundaries of form, language, and thematic exploration. One of the key features of the publishing house is its annual Saturnalia Books Poetry Prize. This prestigious award recognizes exceptional poetry manuscripts submitted by emerging poets, providing the winning author with an opportunity to have their work published by the press. Submission guidelines.

Mansfield Press is an independent Canadian publishing house based in Toronto, Ontario. Founded in 1999 by publisher and editor Denis De Klerck, the press has been committed to showcasing and supporting authors of poetry collections, anthologies, and on occasion, fiction works. Their renown is attributed to their propensity for publishing an assortment of discerning and contemplative literary personas, thereby mirroring the cultural opulence and inventive aptitude of Canadian writers. They allow simultaneous submissions, just read through their submission guidelines for more information. Submission guidelines.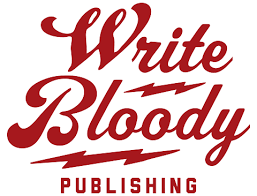 Write Bloody Publishing is an independent publishing house that specializes in producing poetry and literary works. Founded by Derrick C. Brown in 2004, the press has garnered a reputation for championing bold and contemporary voices in the poetry world. It has etched its identity in disseminating literary creations that defy conventional poetic norms and warmly embrace an array of viewpoints. The press actively embarks on a quest for poetry that is unrefined, candid, and unreservedly genuine, furnishing a stage for wordsmiths whose essence might not conform to the contours of customary poetry. One of the key principles of Write Bloody Publishing is its belief in the power of spoken word poetry and performance. Submission guidelines.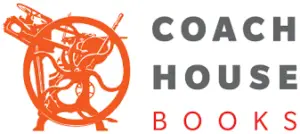 Coach House Books is an independent Canadian publishing company with its headquarters in Toronto, Ontario. Conceived by Stan Bevington in 1965, this press has emerged as a formidable and impactful contributor to the Canadian literary landscape, a distinction it has upheld for numerous decades. Coach House Books has earned its renown for its unswerving dedication to publishing literature that is both innovative and experimental. This commitment is reflected in their diverse offerings, which span poetry collections, short stories, fiction, and non-fiction, all hailing from the pens of Canadian authors. Submission guidelines.

Yorkshire Publishing is the stupendous amalgamation of multiple publishers. Kent Denmark, MD, and Laura Denmark, RN, currently lead the company, which has amassed thousands of titles since its inception in 2002. This company based in Tulsa, Oklahoma, offers a wide range of publishing services, from ghostwriting and editing, to design, printing, and distribution. Yorkshire Publishing has a team of top-quality publishing veterans working on each step of the process. They accept completed fiction, non-fiction, plays, devotionals, children's books, short story collections, and poetry collections but not single poems or single short stories. Submission guidelines.

Persea Books is an independent traditional publisher in New York City with an impressive collection of engaging and thought-provoking literature. Their diverse range of subjects, styles, and genres includes poetry, fiction, essays, memoirs, biographies, and revived classics. They publish books that celebrate American literature, spanning from Native American works to present-day creations. Persea Books also boasts notable titles by authors such as Anzia Yezierska, Christine de Pizan, Oscar Hijuelos, and Carl Friedman. They published exceptional poetry collections by Paul Celan, Nazim Hikmet, Thylias Moss, and Laura Riding. Their Young Adult program features talented authors like Meg Kearney, Anne Mazer, Gary Soto, and Marie Raphael. Submission guidelines.

Salmon Poetry, founded in 1981, is an alternative voice in Irish literature, inspired by the Celtic myth of the Salmon of Knowledge. The journal, "The Salmon," became a haven for writers in the west of Ireland. Their pioneering books like "Gonella" by Eva Bourke and "Goddess on the Mervue Bus" by Rita Ann Higgins broke ground for women poets. Salmon Poetry has published over 600 volumes, becoming a vital force in Irish literary publishing. Specializing in new poets, particularly women, these poetry publishers have enriched the literary scene. Their cross-cultural approach has broadened Irish literature, fostering new perspectives on established traditions. Submission guidelines.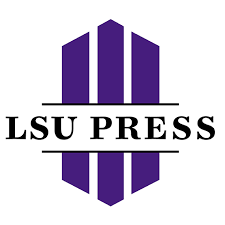 LSU Press, established in 1935, is a distinguished scholarly publisher aligned with the mission of Louisiana State University. With a commitment to excellence and lasting value, many authors supported by LSU Press have earned national and international acclaim, including four Pulitzer Prizes and prestigious awards like the National Book Award and the Bancroft Prize. Publishing approximately seventy new books annually, LSU's diverse catalog spans southern history, literary studies, Louisiana culture, environmental studies, visual poetry, fiction, and more. In submitting manuscripts, your book proposal should include a cover letter, a one-page summary of your work, a brief sample of your poems, and a resume or CV. Submission guidelines.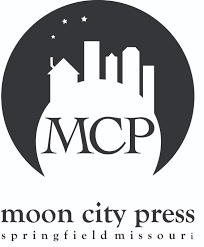 Inspired by the quixotic history of Springfield, Moon City Press traces its name back to the rivalry between the "old town" and the improvised "new town" known as Moon City. Now a literary press at Missouri State University, it honors the region's improvisational spirit. Since 2014, the press has published the annual winners of the Moon City Poetry Award and Moon City Short Fiction Award. Their literary journal, Moon City Review, showcases fiction, flash fiction, poetry, full-length collections, creative nonfiction, graphic narrative, and translations. With a nod to its intriguing past, Moon City Press continues to embrace a rich literary heritage while celebrating new voices in the world of literature. Submission guidelines.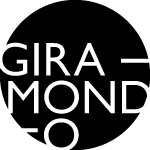 Giramondo Publishing is a literary force within the Australian literary sphere, celebrated for its accomplishments in poetry, fiction, and non-fiction. The company embarked on its journey in 1995, guided by a visionary aspiration to disseminate literary creations that brim with innovation and adventure. This press brings connections, linking Australian writers and readers with their global counterparts, thereby bridging the gap between academia from the literary marketplace. In addition to their portfolio, they hold the reins of the literary journal HEAT, known for its presentation of contemporary writing from Australia and beyond, a platform that has gained global acclaim. Submission guidelines.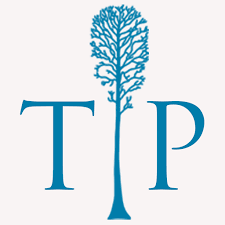 Tupelo Press Inc. is an independent nonprofit literary press launched by award-winning poet Jeffrey Levine and established in 2001. It is dedicated to discovering and publishing exceptional poetry collections, literary fiction, and creative nonfiction from emerging and established writers. Tupelo Press seeks works that embody the urgency of language, vivid imagery, distinctiveness, and craft. The press accepts works from international authors and periodically hosts poetry contests. Renowned for its aesthetic appeal and literary merit, the company sets a new standard among independent literary presses in America. Submission guidelines.

Codhill Press, founded in 1998 by David Appelbaum, emerged at the crossroads of spiritual, literary, and poetic realms. Its mission is to furnish readers with a quest for deeper meaning and transcendence. Initially rooted in a diverse array of interests, from Buddhism to wisdom teachings and art, the press widened its circle to encompass esoteric philosophy and dance. Codhill Press remains dedicated to aiding the "serious seeker," while expanding its contemporary poetry list and introducing a chapbook series. With a commitment to high production values, durability, and clarity of purpose, the press contributes to the global conversation, welcoming new writers and poets to the literary world with enthusiasm. Submission guidelines.

Autumn House Press is a publishing company in Pittsburgh, PA, founded in 1998. It is dedicated to promoting poetry and other fine literature. Proudly championing debuting, emerging, and previously published authors, they have published exceptional works by poets like Ada Limón, Danusha Lameris, and Eric Tran, as well as fiction writers such as Michael X. Wang. Autumn House Press has garnered recognition, with books winning numerous awards and receiving reviews in esteemed publications like Publishers Weekly, The Washington Post, and more. Their literary contributions have extended beyond print, featuring in renowned platforms such as The New York Times Magazine and Poetry Daily. The press only accepts manuscripts through its submission manager. Submission guidelines.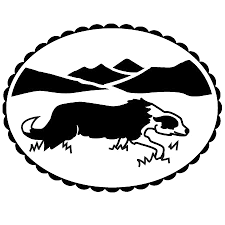 Luath Press is an independent publishing house based in Scotland, known for its commitment to promoting and preserving Scottish literature, culture, and history. It was founded in 1981 by Tom and Rene Atkinson, with Gavin MacDougall taking over after the death of Tom. The press has become a prominent player for poets residing in Edinburgh Scotland. Luath Press specializes in publishing a wide range of genres, including fiction, poetry, non-fiction, history, and politics. They are particularly dedicated to showcasing the works of Scottish writers, both previously published and emerging. They often explore themes that are deeply rooted in the Scottish experience. Submission guidelines.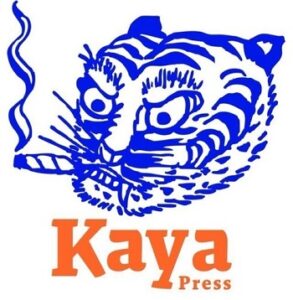 Founded in 1994, Kaya Press has established itself as a leading publisher of innovative Asian and Pacific Islander diasporic writers in the US. Their diverse titles span experimental poetry, noir fiction, film memoir, avant-garde art, and more, reflecting a commitment to boundary-pushing literature. Kaya and its authors have received numerous awards, including the Gregory Kolovakas Prize and the American Book Award. This book publisher in Southern California passionately publishes literature that challenges and provokes, believing in the transformative power of creativity and embracing the contagious spirit of imagination and expression. The press has an open reading period where the managing editor and the editorial board meet thrice a year to discuss poetry submissions and other manuscripts. Submission guidelines.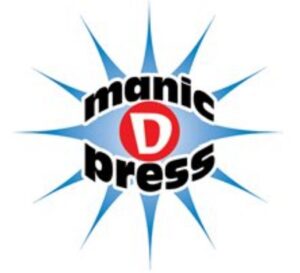 Manic D Press is an independent publishing house based in San Francisco, California. Founded in 1984 by Jennifer Joseph, the press has carved a unique niche in the literary world with its focus on alternative and countercultural literature. The company publishes works that celebrate unconventional voices and perspectives. They specialize in poetry, graphic novels, fiction, and non-fiction that explore themes of subculture, underground art, social justice, and the LGBTQ+ experience, among others. You are encouraged to read previous publications by the press before sending your book proposals, to know if you like their editorial viewpoint. Submission guidelines.

Black Herald Press is an independent publishing house based in France. Founded in 2009 by Paul Stubbs and Blandine Longre, the press has established itself as a platform for promoting contemporary international literature, with a focus on poetry books, fiction, and translations. Their publications often feature bilingual editions, providing readers with access to both the original work and its translation. This approach emphasizes the importance of cultural exchange and understanding between different literary traditions. Submission guidelines

Counterpath Press is more than just a publisher, it's an immersive experience in the world of literature and art. Established in 2006, Counterpath has released over 80 captivating titles to date. Beyond publishing, it operates as an exhibition space and community hub, hosting over 400 events at its Denver and New York locations. Counterpath actively seeks out underrepresented writers, artists, and community voices, encouraging new perspectives and interventions in contemporary global culture. The press has an open year-round submission reading period for book proposals and submissions. Remember to send a query with a very short sample of your book's content. Submission guidelines.

Elixir Press is a small but impactful literary press that was founded in Minneapolis in 2000 by poet and editor Dana Curtis before moving to Denver in 2004. With a keen focus on poetry and literary fiction, the press holds an annual poetry contest for both genres, showcasing a full book-length collection by talented writers. As a nonprofit organization, Elixir relies on donations to support its endeavors, which are entirely tax-deductible for donors. Their publications are distributed by Small Press Distribution, ensuring wider accessibility to their thought-provoking and compelling works. They are currently only accepting electronic submissions. Submission guidelines.

Four Way Books is an independent publishing house based in New York City, United States. Founded in 1993 by four writers, Jane Brox, Helen Fremont, Dzvinia Orlowsky, and Martha Rhodes, the press is dedicated to publishing and promoting exceptional poetry and fiction by both established and emerging writers. Four Way Books is renowned for its commitment to literary excellence and its rigorous editorial process. They carefully curate their publications, seeking works that exhibit originality, depth, and emotional resonance. Online submissions are open to all poets and fiction writers. They accept novellas, book-length poetry collections, and short story collections. Submission guidelines.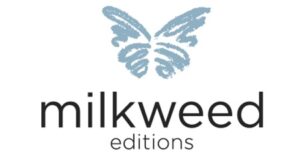 Milkweed Editions is an independent, nonprofit literary publisher based in Minneapolis, Minnesota. Established in 1980, the press is committed to publishing and promoting exceptional literary works, particularly in the genres of poetry, fiction, and non-fiction. They carefully select manuscripts that embody creativity, originality, and social relevance, with a focus on promoting diverse voices and perspectives. The press has open reading periods and only accepts solicited poetry submissions, so before you send in your poetry book, read through the guidelines. Submission guidelines.

White Pine Press is an independent publishing house based in Buffalo, New York. Established in 1973 by Dennis Maloney, the press is committed to publishing works of poetry books, fiction, and essays that celebrate diverse voices and cultural perspectives. White Pine Press is known for its dedication to promoting cross-cultural understanding and international literature. They actively seek out and translate works from different languages and cultures, fostering a rich exchange of ideas and stories. Submission guidelines.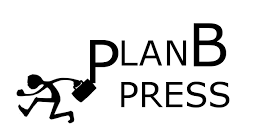 Plan B Press is an independent publishing house in Virginia, USA. It is committed to promoting innovative and diverse voices in the world of literature. Founded with a spirit of resilience and adaptability, these poetry publishers take their name from the notion of having a contingency plan when faced with challenges. With a focus on poetry books, fiction, and non-fiction, the press aims to publish works that push boundaries, challenge conventions, and inspire readers. Through its dedication to literary excellence, Plan B Press continues to make a meaningful impact on the literary community. Submission guidelines.
Final Thoughts
The poetry publishing companies we highlighted here offer a unique platform for poets to showcase their creativity, encouraging the growth and diversification of poetic expression. Whether you lean towards traditional verse or innovative experimental forms, there is a publishing house among these selections that can perfectly match your poetic voice.
Embrace the magic of your verses, and with the aid of these renowned publishing companies, may your words echo through generations to come, leaving an indelible mark on the world of literature. Happy writing and best of luck on your poetic journey!
Rafal Reyzer
Hey there, welcome to my blog! I'm a full-time blogger, educator, digital marketer, freelance writer, editor and content manager with 10+ years of experience. I started RafalReyzer.com to provide you with great tools and strategies you can use to achieve freedom from 9 to 5 through online creativity. My site is a one-stop-shop for freelance writers, bloggers, publishers, content enthusiasts who want to be independent, earn more money and create beautiful things. Feel free to
learn more about me here.