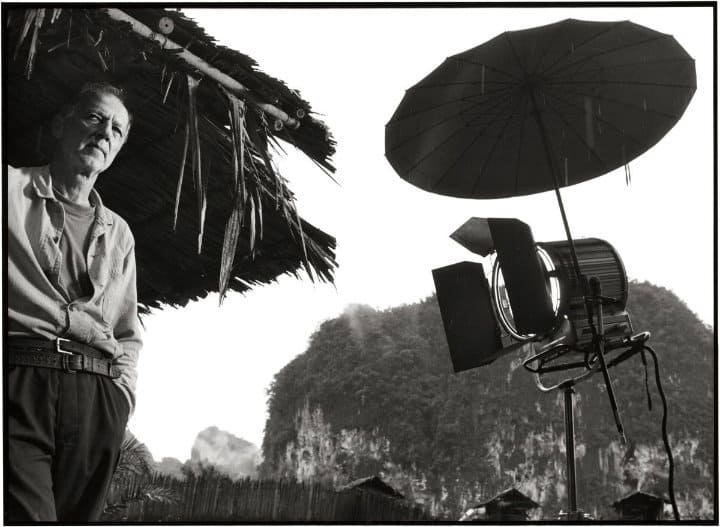 Werner Herzog is one of the best filmmakers of all time. In a world where the same scripts are regurgitated and it's all budgets and marketing, Herzog always comes up with new ideas and tells a new story. And he's doing it with tremendous zeal, even in his seventies and after producing more than 60 movies.
Herzog is an insatiable craftsman, traveler, poet, writer, adventurer, screenwriter, and opera director.
I read his (and Paul Cronin's) book, "A Guide for the Perplexed" and it was one of the most illuminating reads of my life. I recommend this series of conversations to anyone who's considering becoming an artist.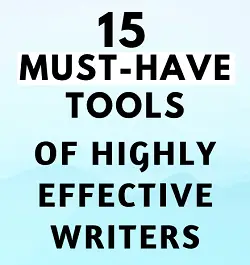 Free Resource
Download your free PDF and learn about the top tools used by freelance writers.
Get it here
A Guide for the Perplexed – Great Ideas, Quotes & Notes
I've read the book while on the road in Morocco, but I still managed to capture some of its greatest ideas and quotes. Now I share these with you, hoping they will make you think and more importantly, act. In no particular order:
1. "Man is a god when he dreams, a beggar when he reflects" – Hölderlin
2. Christian Stylites – a group of ascetic monks who climbed huge pillars, to mortify the flesh and hope for salvation. The first one among them was Simeon Stylites the Elder who climbed the pillar and remained there until his death 37 years later.
3. The worst sin a filmmaker can commit is to bore his audience and fail to captivate from the very first moment.
4. They have a beautiful expression in Peru: "Perseverance is where the gods dwell."
5. Mexicans have an idea of "Pura Vida" – the raw, stark-naked quality of life.
6. Great movies recommended by Herzog:
Herzog says that every year, there are only around three or four new movies worth watching. He's very fastidious about what's coming into his mind but also doesn't shy away from mentioning some of his favorite titles:
7. Hercules Segers – a painter and printmaker from the Dutch Golden Age. Herzog is deeply inspired by the beauty of his landscapes and calls him the "father of modern art." He even organized a "Landscapes of the Soul" video installation with some of his etchings in the Wallraf-Richartz-Museum in Cologne. 
8. Laurence Sterne – an English writer and clergyman. Herzog describes him as one of the first modern writers and the author of the great Sentimental Journey Through France and Italy, as well as, The Life and Opinions of Tristram Shandy, Gentleman.
9. Herzog has a truly independent mind and very rarely attends film festivals. He says:
Don't trust in festivals and agents or reviewers, only in your own abilities. Be wary of praise offered on someone else's terms.
10. Werner Herzog is known as an intrepid traveler and adventurer who doesn't seem to fear death. He almost died many times. He got stuck at the top of one of the most dangerous mountains in the world. He almost got blown up by a volcano on the island of Lanzarote. He fell to a freezing river during his peregrination from Munich to Paris (as documented in Walking on Ice). Hence the words:
I would never trust in a man who has had multiple helmets by the age of five.
11. As most German artists, Herzog was deeply inspired by Brecht:
"Art is not a mirror held up to reality
but a hammer with which to shape it." – Berthold Brecht
12. He gives a note on stylistic tricks in the cinema:
If you want to use stylistic tricks and gimmicks, they can never be added as a whim. Embed them firmly in the storytelling.
13. When filming Fitzcarraldo in the middle of the Amazon jungle, there were rumors that Herzog mistreats the natives who were helping with the production. An uproar was raised in some foreign publications. In response, Herzog started spreading a story about his murder and enslavement of these people. Suddenly, the rumors have stopped. Hence:
You can fight a rumor only with an even wilder rumor.
14. Herzog had a difficult relationship with Klaus Kinski. In his autobiography, Kinski wrote about his friend:
He should be thrown alive to the crocodiles! An anaconda should strangle him slowly! A poisonous spider should sting him and paralyze his lungs! The most venomous serpent should bite him and make his brain explode! No — panther claws should rip open his throat — that would be much too good for him! Huge red ants should piss into his lying eyes and gobble up his balls and his guts! He should catch the plague! Syphilis! Yellow fever! Leprosy! It's no use; the more I wish him the most gruesome deaths, the more he haunts me.
Their relationship is described by Herzog in My Best Friend.
15. Herzog tells you to rely on yourself:
When the system doesn't respond, when it doesn't accept what you're doing – and most of the time it won't – you have to become self-reliant and create your own system. There will always be periods of solitude and loneliness, but you must have the courage to follow your own path.
16. The German filmmaker is famous for his long journeys on foot and claims that going somewhere for a thousand kilometers is one of the best experiences you can ever have.
When you come on foot you bring certain intensity.
17. Herzog has his own school of filmmaking called the Rogue Film School where he shares invaluable advice with his students. On editing:
The most important thing to say about editing is that it isn't a technical process. It comes from something much deeper, from an understanding of the vision behind the images and the story you need to tell.
18. Bruce Chatwin was an English travel writer, novelist, and journalist. Among other classics of travel literature, he wrote The Viceroy of Ouidah on which Herzog based his and Kinski's Cobra Verde. Chatwin followed Herzog through West Africa. They became great friends and were telling each other stories long into the night. When Chatwin was moribund because of AIDS, he gave Herzog his leather rucksack and said:
"You're the one who has to wear it now, you're the one who's walking."
19. Herzog is a great admirer of literature and a proponent of deep reading and concentration. He doesn't have a smartphone, and he's not on social media which to him constitute a huge festival of egocentricity and megalomania. One of his favorite books is "The Peregrine," by J.A. Baker of which he said:
The intensity and the ecstasy of observation is something that you have to have as a filmmaker or somebody who loves literature. Whoever really loves literature, whoever really loves movies, should read that book.
20. Herzog is an epitome of individuality, but he appreciates strong criticism of his work by those closest around him:
I don't need yes-men and -women around me, a docile crew that tells me everything I do is great. What I want are people like Beate [his editor], who bring with them a strong independent spirit and attitude.
21. He also shares some of the greatest advice for young filmmakers:
If a filmmaker distorts the fundamental nature of his footage by butchering the images to fit preconceived editing patterns, audiences immediately sense a patch-up job.
22. There is a monastery in Rome called the Santissima Trinità dei Monti. On one of the walls of the cloister is a painting of St Francesco di Paola. These paintings are anamorphic, that is to say, they only appear complete when you look at them from the right angle. As you draw closer, they become distorted and unintelligible. Herzog gives this example to say that:
Truth can never be definitely captured or described, though the quest to find answers is what gives meaning to our existence.

 
23. Last but not least, Herzog talks about his concept of Ecstatic Truth:
I have, with every one of my films, attempted to move beyond facts and illuminate the audience with ecstatic truth. Facts might have normative power, but they don't constitute truth. Facts don't illuminate. Only truth illuminates.
That's probably why he's one of the most original filmmakers – he's always about something deeper. By working with this deep emotion, he goes far beyond facts and shows you something about yourself.
Did you enjoy this article? If so, please share it with your friends and leave a comment below.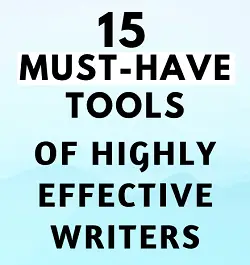 Free Resource
Download your free PDF and learn about the top tools used by freelance writers.
Get it here
Rafal Reyzer
Hey there, welcome to my blog! I'm a full-time blogger, educator, digital marketer, freelance writer, editor and content manager with over 10 years of experience. I started RafalReyzer.com to provide you with great tools and strategies you can use to achieve freedom from 9 to 5 through online creativity. My site is a one-stop-shop for freelance writers, bloggers, publishers, content enthusiasts who want to be independent, earn more money and create beautiful things. Feel free to check my archive containing
over 600 articles
and
access free video training for writers
to improve your skills. Ah yes, and stay awesome!