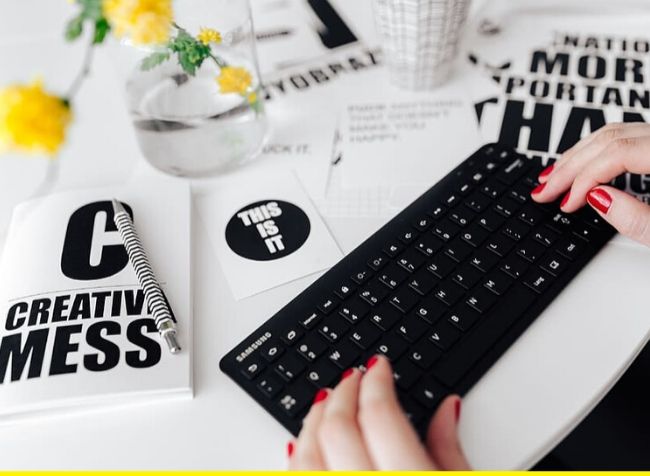 Are you looking for a wireless keyboard without a number pad?
You're in the right place. In this review, we're going to look at the top models available in the market right now. They are all fully compact, number-pad-free, wireless, and come at reasonable prices. I wrote this review because recently I was shopping for a keyboard like this myself. I gathered information, and now I'm happy to share my insights with you.
Why would you need a wireless keyboard without a number pad?
To get your computer work done from a considerable distance.
To play video games while sitting on the couch or in bed.
To write on your tablet or mobile phone faster while you sit in your favorite café.
To have a keyboard to take on the road without worrying that it weighs too much.
To have an easy way to control your smart TV from a distance (think watching Netflix or YouTube videos).
Because there is no number pad, this kind of keyboard is way smaller and more ergonomic. Of course, if you're looking for a fully wireless experience, get a wireless mouse too. But that's a whole different story. For now, let's look at the top keyboard options you can pick from.
Important Note:
You can choose from wireless keyboards that come either with or without a USB receiver. If you pick the "with" option, you need a regular USB port available in your target device. But if you get the "without" option, you can connect the keyboard to any device, including your tablet and mobile phone. I went with the "without" option to make the keyboard more versatile (see item #1 on the following list).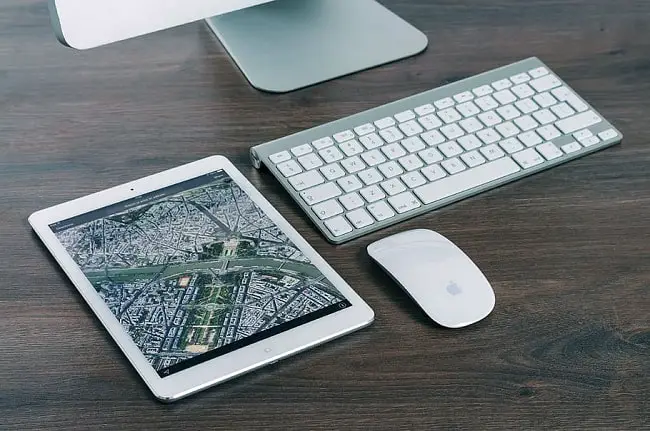 Six Top Wireless Keyboards Without a Number Pad:
This is the keyboard I ultimately picked, and I'm fully satisfied with my results. Logitech is a long-standing brand that's putting out high-quality computer equipment. This number-pad-less keyboard is a valuable contribution to this lineage. The first thing I've noticed is that the keys are very easy on your fingers. There's some tactile feedback, but overall the typing experience is quiet and ergonomic. The keyboard is also placed at that right angle, so it's easy on my wrists. That's crucial because I have some pain in my wrist, and this keyboard makes my work sessions comfier.
Things I like about it:
It's a multi-device Bluetooth keyboard, which means that I don't need any USB chip to make it work. It can be connected to up to three different devices simultaneously.
I can switch between the devices by using the yellow buttons in the upper left corner of the board.
Once the keyboard is on, it connects to any Bluetooth-enabled device around. I can connect it to my tablet, mobile phone, and computer all at the same time. No need for a USB receiver!
It's powered by AAA batteries, but it can last for up to two years, so you don't have to recharge it continuously.
Finally, this wireless keyboard is super compact as it weighs only 0.9 pounds and has dimensions of 10.9 x 4.9 x 0.6 in.
So yeah, that's my favorite pick, but let's take a look at some of the other keyboards without a number pad that looks neat.
Arteck is a little-known brand, but its products are of high quality. It's the right choice if you are looking for something tiny and extra slim. Can you imagine this keyboard weighs only 0.68 pounds? It's also 11.06 x 5.28 x 0.55 in size, making it one of the most portable models in the market. It also has a fresh, modern design, and it's slightly tilted, providing for a more comfortable typing angle. The keys are also large enough not to mess up the typing experience.
Things I like about it:
Unlike the first model listed above, this one comes with a rechargeable lithium battery.
It should last for more or less six months of moderate use. And once it runs out of juice, you can recharge it via USB cable.
Other things to consider:
To make this wireless keyboard work, you will need to insert a nano USB receiver into your computer.
The setup is pretty simple, but this means you won't be using this keyboard with a tablet or a mobile phone.
However, if you're looking for a compact keyboard for your PC or laptop, this is an excellent choice.
Here's another model from Arteck for lovers of backlit keyboards. This small wireless beast has seven different color settings and two brightness levels for you to choose from. This makes it more appealing, especially if you're a younger user or a video game aficionado. Another thing that stands out here is that this keyboard has broad compatibility.
You don't need a USB receiver to make it work. Things I like about it:
Just switch it on, and it becomes "discoverable" on any other Bluetooth-enabled device (think – your phone, laptop, or tablet). This makes it more versatile, as you can use it in a variety of situations.
Moreover, it doesn't have a number pad so it's more compact (9.7 x 5.9 x 0.24 in). And with only 0.37 pounds in weight, this is easily one of the lightest wireless keyboards out there.
It should be among your top picks if you travel a lot and want something that you can recharge via a USB cable.
This model from Macally is great if you want a low-profile wireless keyboard that won't break the bank. It comes with a USB receiver so that you can connect your PC or laptop. However, there are no drivers or software necessary to make it work. All you need to do is to plug it in, and you are ready to roll. It has a lot of shortcut keys that you can activate with the press of an "Fn" button. This comes in handy for productivity improvement. Just keep in mind that these keys are applicable only if you're using a Windows device.
Things I like about it:
Another great thing about this keyboard is that it has responsive, low-profile keys. They provide a smooth and quiet typing experience.
The keys are also of regular size, so this product is excellent in terms of ergonomics.
And because there is no number pad included, it's small (12.3 x 7.6 x 1.9 inches). It means you can turn it into your regular travel companion.
All-in-all, for this price, it's quite tricky to find something of a higher quality.
WisFox is known for producing some of the most ergonomic keyboards out there. This one is not only super cheap, but it even comes with a mouse in the same package. It might be a good idea to grab it if you've been thinking about replacing your mouse for quite some time. This model has 12 shortcut keys for instant media control. It is suitable for laptops, tablets, desktop PCs, Chrome books, and Smart TVs. It supports Windows 2000/ ME/ XP/ Vista/ 7/ 8/ 10.
Things I like about it:
It's energy-efficient because it goes into sleep mode after 10 minutes of inactivity. It's powered by two AAA batteries, so it will easily last for over a year on a single set.
Both the keyboard and the mouse share the same USB receiver for a better user experience.
You can use it from a large distance (up to 33 feet), so it can be a useful gadget if you want to control your computer from a sofa or bed.
As with all previous models, there is no Numpad included, making the keyboard compact and lightweight.
This last model is designed especially for iPad Pro users. I wanted to include it here because connecting a wireless keyboard with a tablet is one of the best productivity hacks out there. This keyboard should be your number-one choice if you have an iPad. It's cheap, it's compatible, and it's ultra-thin. This makes it a viable companion for your next business trip, or a work session in the local Starbucks.
Things I like about it:
It allows you to type on your mobile device much faster and turn it into a minicomputer.
You simply can't beat the price and the functionality it provides.
Are you ready to pick your new wireless keyboard?
I hope that by reading this review, you have enough information to grab the right keyboard for you. Purchasing a keyboard is a crucial decision because you'll be using it every day for many years. That's why I think it's a good idea to invest a little bit more and get something that will match your needs. In today's fast-paced world where we can work from any place, it's essential to have a compact number-pad-free keyboard you can throw into your backpack and go on your next adventure. Which model is your favorite? Next up, you may want to explore a list of other home office essentials.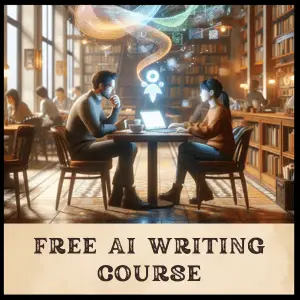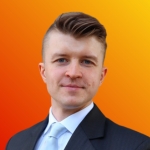 Rafal Reyzer
Hey there, welcome to my blog! I'm a full-time blogger, educator, digital marketer, freelance writer, editor, and content manager with 10+ years of experience. I started RafalReyzer.com to provide you with great tools and strategies you can use to become a proficient writer and achieve freedom through online creativity. My site is a one-stop shop for freelance writers, bloggers, publishers, and content enthusiasts who want to be independent, earn more money, and create beautiful things. Dive into my journey here, and don't miss out on my free 60-minute AI writing online course.