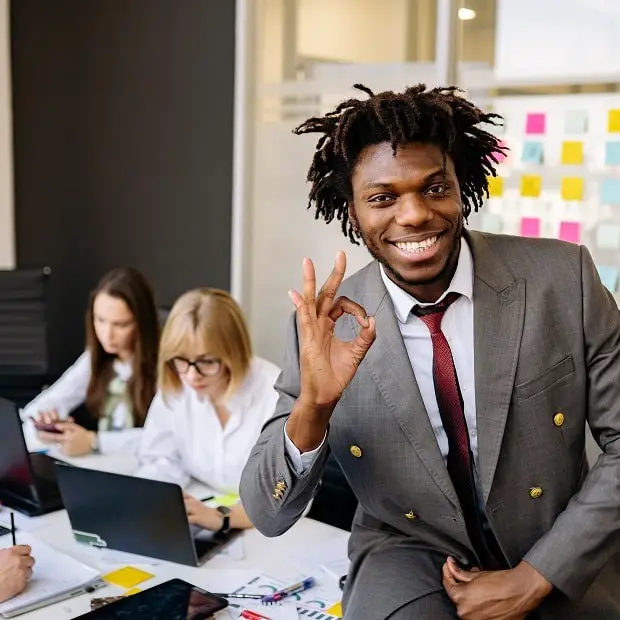 Employee productivity is one of the most important aspects of any business.
Business success? It's not just about the skills or experience of the crew—it's about their zest to keep the gears turning all day, every day. Productivity isn't just a profit booster—it shapes the workplace, sparks creativity, and builds discipline. Whether you're running a buzzing hive of thousands or a cozy nook of a few, you can't afford a single slack moment. After all, productivity isn't just about scaling up; it's about keeping the lights on. So, let's dive into boosting that employee mojo, shall we?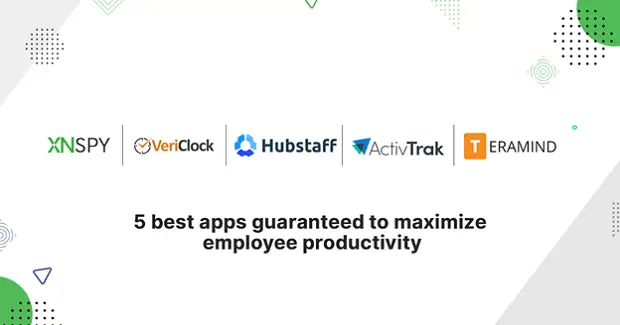 The Need For Monitoring In The Workplace
Many businesses are now using remote monitoring apps to keep a finger on their employees' productivity levels. These apps are a dime a dozen, but only a few are worthy of purchase and practical in the work environment. Workforce productivity monitoring software that's accurate and consistent is indeed the preferred choice. These applications allow users to assess the performance of their staff and assist managers in removing underperforming personnel. Not only that, but these apps also address another major concern: how to protect company data from employees. This is why many businesses use such applications to keep tabs on their staff in the workplace. These employee monitoring apps are receiving lots of praise for their effectiveness and performance. So let's take a look at the top five monitoring apps available in the market right now.
Here Are The Best Employee Monitoring Apps Right Now:
1. XNSPY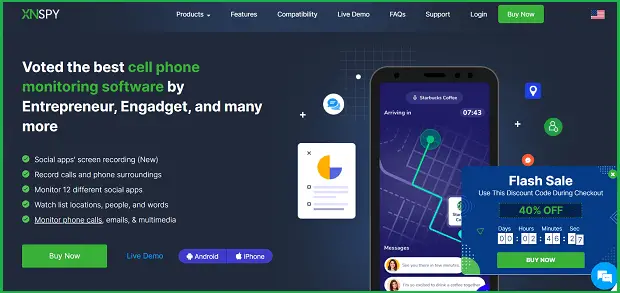 XNSPY is a real-time employee monitoring app that helps companies and businesses secure their data against exploitation and maltreatment by third parties or employees. Xnspy is the go-to software for vigilant employers. Packed with features and priced just right, it discreetly monitors without raising eyebrows. Worried about intellectual property landing in the wrong hands? Xnspy's got you with its sharp email and geo-tracking features. Plus, you can curb data leaks and minimize those unproductive email-checking marathons. Curious about data protection? Dive deeper [here]. Starting at just $4.99 a month for the basic pack, and a nifty $7.49 for the premium (yearly deals), it's a steal. With each update, Xnspy fine-tunes its game, offering swifter, sleeker monitoring. And here's the cherry on top: their stellar customer service, outshining competitors with valuable insights and prompt answers.
2. VeriClock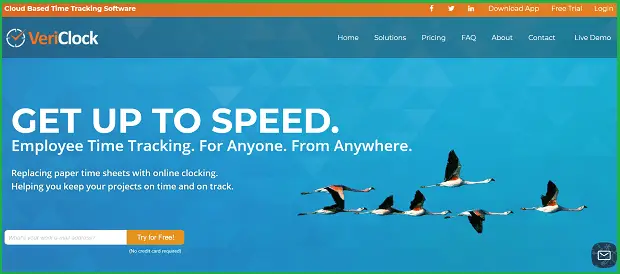 Ever thought of tracking your team's hours with a simple glance? Meet VeriClock—a savvy, cloud-based time-tracker for businesses big and small, mobile or static. Here's the kicker: employees can clock in or out from anywhere—be it via mobile, web, text, or the app itself. Managers say goodbye to guessing games. With real-time hour displays and quick-report functions compatible with systems like QuickBooks, you're always in the know. And if you've ever wondered where your team is at any given moment, VeriClock's GPS tracking has you covered, presenting employee locations right on a user-friendly map. The magic doesn't stop there. VeriClock's entire suite operates in the cloud. No more clunky hard drives. With secure access, managers can review, assess, and generate reports from any corner of the world. With VeriClock keeping an eye on tasks and time, employees tend to stay sharper, and more focused. After all, a watched pot never boils (or wastes time)—just don't go overboard; moderation is key to boosting those profits!
3. Hubstaff
Hubstaff delivers a sleek app experience across desktops, smartphones, and even the Chrome browser, emerging as a favorite for remote teams and field operatives. It boasts top-tier geolocation tracking, with its geofencing capability sending managers alerts when team members come and go from predefined locations. Beyond just time-tracking, Hubstaff dives deeper: its desktop variant offers snapshots at your chosen frequency (like three shots a minute) and monitors multiple screens simultaneously. While it shies away from keylogging, Hubstaff gauges mouse and keyboard interactions, providing a clear picture of on-screen engagement. This rich data finds its home on Hubstaff's Activity tab. Perfect for small to medium businesses eyeing growth, its adaptability, combined with geo-features, ensures Hubstaff remains an indispensable tool for managing remote personnel and fieldwork seamlessly.
4. ActivTrak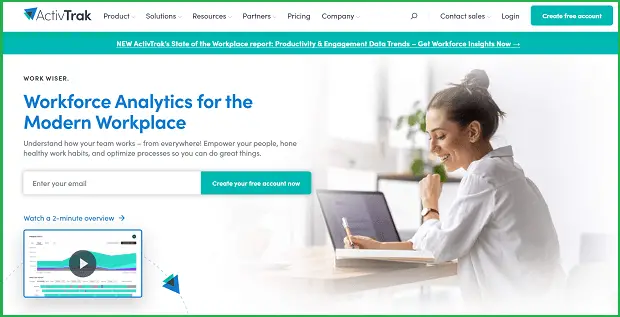 ActivTrak isn't just another employee monitor—it's a productivity powerhouse. Instead of purely keeping tabs, it zeroes in on boosting team efficiency. At its heart, it's all about refining work habits and driving productivity, both for individual members and collective projects. Leaning on Google Cloud, this SAAS app sets clear goals, offers insightful feedback, and uncovers the secrets behind top-performing employees. It shines in remote settings, letting managers sift through historical data, pinpointing work trends, and honing in on productivity goldmines—all while guarding against burnout. And no, it doesn't weigh down the staff. In fact, by aligning assessment with individual benefits, it motivates them to outdo themselves. Our tests showed that ActivTrak neatly presents a productivity smorgasbord on one web page, all without a hint of system lag. You'll see a blend of time-tracking metrics, categorized as productive or not so much, based on app and website usage. And for those keen on the nitty-gritty, there's a slew of filterable charts and recent employee screenshots. The takeaway? If you're an SMB with growth in the crosshairs, ActivTrak's mission to trim unproductive hours could be your next secret weapon.
5. Teramind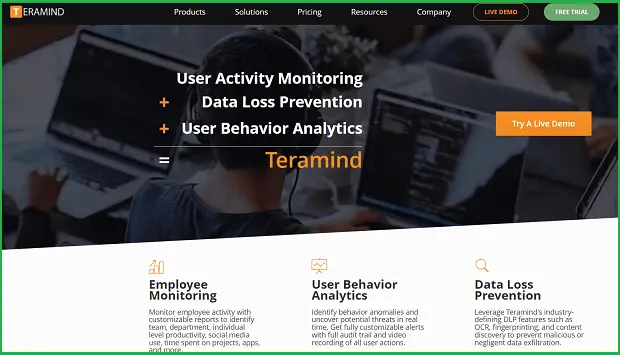 Teramind isn't just another tracking tool—it's a manager's Swiss Army knife for employee monitoring. While most competitors offer mere snapshots, Teramind ups the ante with live video sessions and recording functionalities. Sure, the idea of streaming and recording from an employee's computer might raise eyebrows for some, but consider its broader applications: facilitating remote teaching simulations (an emerging need given today's health landscape) or enabling real-time troubleshooting with system control. And for those in the call center world? Teramind's audio surveillance is a game-changer, capturing every byte of sound in and out. Its advanced tools mimic a computer's DVR, letting bosses play detective, rewinding or speeding through to spot violations. Beyond mere tracking, Teramind sports a buffet of features, from insider threat alerts to compliance checkpoints. Its dashboard is sleek, but a heads-up to newbies: the plethora of tools can be a tad overwhelming. And while it's mostly smooth sailing, don't be surprised if their customer support keeps you waiting on those particularly hectic days.
Wrap Up
Just like with writer tracker apps, employee tracking apps are all about measuring and improving performance. Of course, the whole concept needs to be introduced to the workforce first, so that the whole team is on the same page. But if used well, these apps present a perfect opportunity to boost employee engagement and build a highly productive remote team.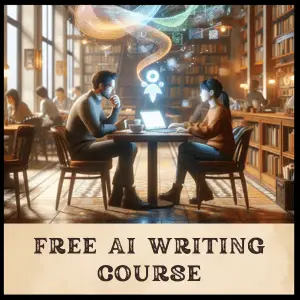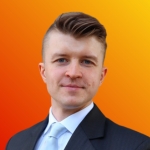 Rafal Reyzer
Hey there, welcome to my blog! I'm a full-time blogger, educator, digital marketer, freelance writer, editor, and content manager with 10+ years of experience. I started RafalReyzer.com to provide you with great tools and strategies you can use to become a proficient writer and achieve freedom through online creativity. My site is a one-stop shop for freelance writers, bloggers, publishers, and content enthusiasts who want to be independent, earn more money, and create beautiful things. Dive into my journey here, and don't miss out on my free 60-minute AI writing online course.