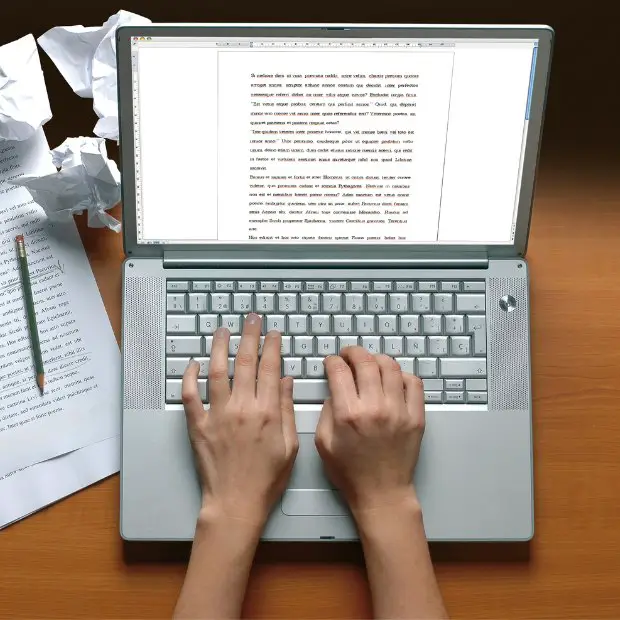 Essay writing is now a ubiquitous part of academia, extending beyond literature courses.
Essays aren't just a test of writing chops; they're a full-on mental workout, sharpening critical thinking and problem-solving skills. But to truly nail it, you need more than just coherent content and solid references—structure and headings are your secret weapons. Let's unpack the art of the heading and reveal why it's the unsung hero of essay writing.
"The headlines screamed at him as soon as he saw the paper. He almost screamed back."― Terry Pratchett, Going Postal
Why Headings Are Your Essay's Best Friend
Think of headings as your essay's trusty sidekick. They're not just there for show; they're the backbone of a well-structured argument. With headings, you're not just dumping information onto the page; you're organizing it into digestible, bite-sized pieces. This isn't just about making your essay look neat—it's about respect for your reader's time and attention. By breaking down your thoughts under snappy headings, you're guiding your readers through a maze of ideas, ensuring they can follow along without getting lost.
1. They Attract Your Reader's Gaze
Headings are like the spotlight on a stage—they draw your reader's eyes and give them the lay of the land at a glance. A well-crafted heading is a sneak peek, a trailer of sorts, that entices your reader with the promise of what's to come. Forget the abstract; it's the headings that first whisper to your reader's curiosity, urging them to lean in closer. Academic gurus are onto something when they urge students to craft headings that pop. A catchy heading doesn't just snag attention—it's a handshake, a first impression that can set the tone for the entire reading experience. Just like a book's chapter titles, your headings and subheadings are signposts that guide your readers through the landscape of your logic, ensuring they absorb the essence of your argument. If you are looking for help with essay writing, you can visit the website Fresh Essays, and check how they structure their essays.
2. They Make Your Paper a Breeze to Read
They don't just guide; headings amplify your paper's readability, making your words a breeze to navigate. This isn't just about aesthetics—it's strategic. A well-headed paper travels far and wide, reaching corners of the academic world you might not even know. And let's not forget the digital realm: those same headings can give your paper a leg-up in the Google rankings. Imagine this—someone types in a keyword, and there's your article, popping up like a friendly guide in the vast wilderness of search results. Why? Because Google's bots love a good heading, too. They use them to categorize and serve up content just like a librarian might. So when you pepper your paper with clear, keyword-rich headings, you're not just organizing thoughts; you're setting up signposts for search engines and readers alike, paving the way for more eyes on your work and, ultimately, more citations. It's a simple move that can make a world of difference: divide, conquer, and watch your paper rise to the top.
3. They Boost Your Grade Game
They're not just for show—headings can be your golden ticket to better grades. In the halls of academia, structure is king, and headings are your essay's crown jewels. They don't just tidy up your paper; they elevate its entire stature. With each clever heading and subheading, you're not just breaking text; you're building quality, crafting a paper that stands tall and proud. And when it comes to grades, those little headings can swing big points. They're like a secret handshake with your professor, signaling that you've got the organization game down pat. Heading into university applications? Those well-placed headings can make your essay pop in a sea of sameness, giving admissions a clear view of your thought process. So, wield the power of headings wisely, and watch as they open doors to academic opportunities, one well-defined section at a time.
4. They Direct The Flow of Information
They're your paper's traffic signals—headings and subheadings expertly direct the flow of information. Picture each heading as a container where you tuck away key facts and figures, neatly sectioning your thoughts for maximum impact. This isn't just about making your paper look good—it's about mastery over the cascade of ideas, ensuring each part is accessible and digestible. Subheadings take it further, breaking down complex narratives into manageable insights. The result? A paper that's not just informative but also inviting, leading your readers through a seamless journey from start to finish. With headings as your guide, you're not just writing; you're architecting an experience that holds quality and readability in perfect balance.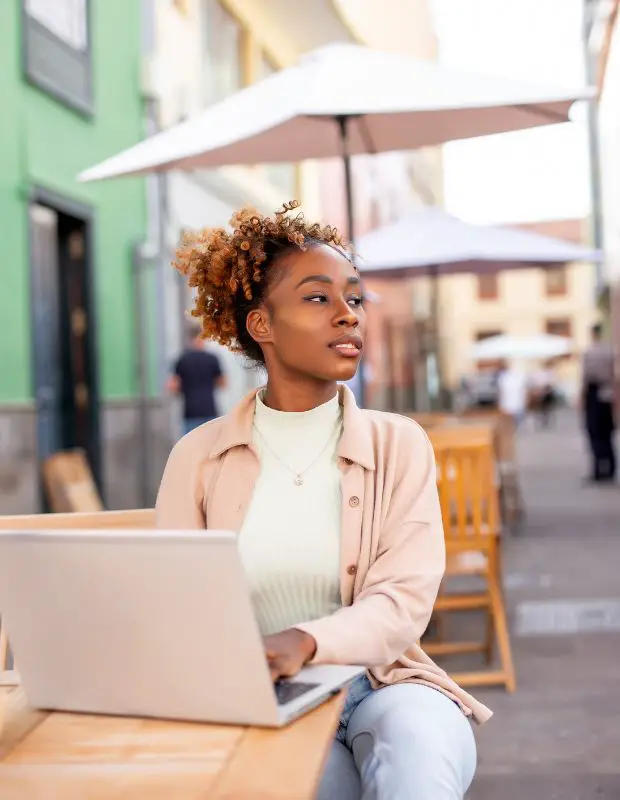 Crafting Headings That Hook Readers
Mastering the art of the heading is akin to a chef perfecting their signature dish—it's all about the right ingredients and execution. Here's how to concoct headings that will keep your readers hungry for more:
Clarity Meets Brevity
Your heading should be a clear window into the soul of your essay. It's the make-or-break handshake with your reader, so make it count. Aim for the sweet spot—clear enough to be understood at a glance, yet intriguing enough to draw the reader in. Remember, a vague or cluttered title is like a foggy road sign—it'll lead your readers astray.
Dare to Stand Out
In the vast ocean of essays, your heading is your beacon. Don't just blend in; blaze a trail. When you craft a title, you're not just labeling your work—you're branding it. Make it as unique as your fingerprint and watch as your essay rises above the sea of sameness.
Sprinkle in Some Intrigue
Why not garnish your essay with a dash of the unexpected? An interesting fact or a provocative question in the heading can act as an intellectual appetizer, whetting the reader's appetite for the feast of insights your essay promises.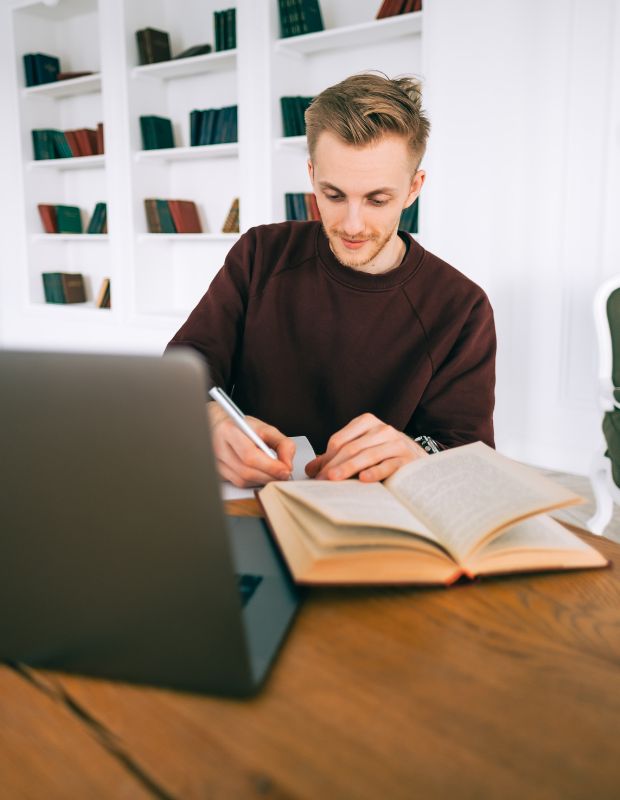 Decoding the Heading A Step-by-Step Interrogation
Crafting a headline that captures attention and encapsulates your message is an art. To hone your headline-writing prowess, interrogate each potential candidate with these probing questions:
Does Your Heading Capture the Essence?
Can the reader understand the central theme of your content just by glancing at the heading?
Is There a Hook?
Does your heading have a compelling element that piques curiosity or promises value?
Is It Succinct Yet Descriptive?
Have you stripped away excess words without losing the heading's descriptive power?
Does It Speak to the Reader's Interests or Needs?
Have you tailored the heading to resonate with the reader's personal interests or address their specific problems?
Is the Benefit Clear?
If your content provides value, does the heading clearly state what the reader stands to gain?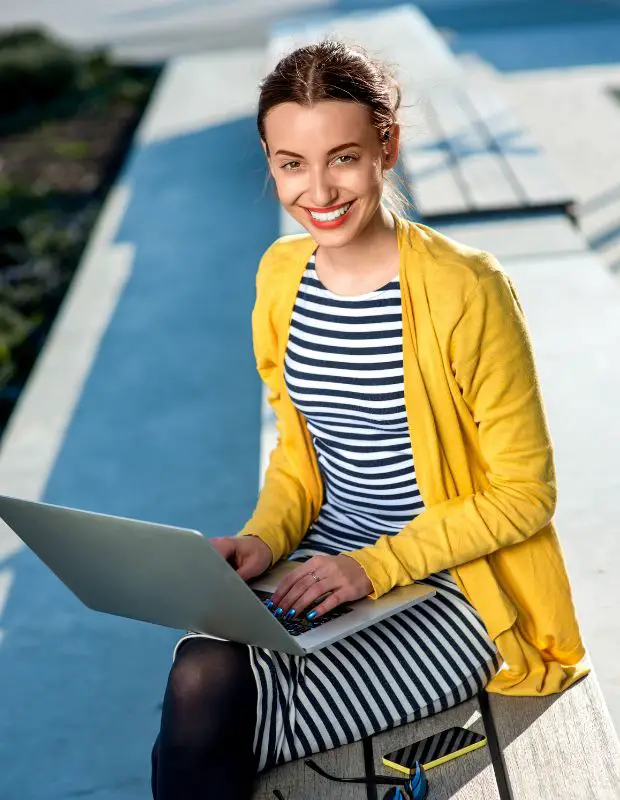 Illustrating the Impact of Powerful Headings:
To truly grasp the power of a well-crafted heading, let's look at some transformations. A heading can be the deciding factor between a skimmed-over article and a thoroughly read masterpiece. Here are examples that turn the mundane into the magnetic:
Example 1: The Makeover of a Mundane Heading
Before: "The Effects of Global Warming"
After: "Our Planet's Fever: Can We Cool Down the Global Warming Crisis?"
The original heading is straightforward but snooze-worthy—it states the topic but doesn't challenge or engage the reader. The revamped version, however, adds urgency and a personal touch, making the global issue feel close to home and inviting the reader into a critical conversation.
Example 2: From Generic to Specific
Before: "Tips for Writing Better"
After: "Write Like Hemingway: 5 Tips for Crafting Compelling Narratives"
The first heading is as bland as unbuttered toast, offering little to no incentive to read on. The second, however, promises a specific outcome with a reference to a renowned writer, suggesting that the reader can achieve something extraordinary by following these tips.
Example 3: Injecting Curiosity
Before: "How to Save Money"
After: "10 Surprising Money Hacks You Can't Afford to Ignore"
Saving money is a common topic, but the 'before' heading could be slapped on a million articles. The 'after' heading teases with the promise of unexpected advice, making it irresistible to anyone looking to bolster their bank account.
Example 4: The Power of Personalization
Before: "Improving Your Diet" After: "Revamp Your Meals: A Personal Journey to a Healthier You"
The first heading is impersonal and could apply to anyone, anywhere. The second heading suggests a transformative experience, offering a narrative arc that the reader can see themselves in.
Example 5: Adding Action and Benefit
Before: "Growing a Garden"
After: "Cultivate Your Sanctuary: Grow a Lush Garden in 30 Days"
The initial heading is simple and to the point, but it lacks zest. By adding action ("Cultivate") and a clear benefit ("in 30 Days"), the new heading promises a rewarding and timely outcome, which is far more enticing.
The Final Flourish
In essence, headings are the pillars that uphold the structure of your essay. They don't just map out the journey for your readers; they enhance the scenery along the way. By channeling the flow of information with precision and flair, you don't just write—you captivate, educate, and inspire. Remember, a heading is more than a label; it's a promise of the value that lies within your words. Craft it with care, and your essay will not just be read—it will be remembered. Next up, you may want to explore a guide on how to start an essay.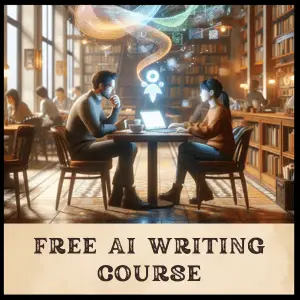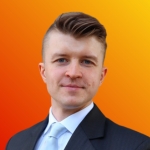 Rafal Reyzer
Hey there, welcome to my blog! I'm a full-time blogger, educator, digital marketer, freelance writer, editor, and content manager with 10+ years of experience. I started RafalReyzer.com to provide you with great tools and strategies you can use to become a proficient writer and achieve freedom through online creativity. My site is a one-stop shop for freelance writers, bloggers, publishers, and content enthusiasts who want to be independent, earn more money, and create beautiful things. Dive into my journey here, and don't miss out on my free 60-minute AI writing online course.