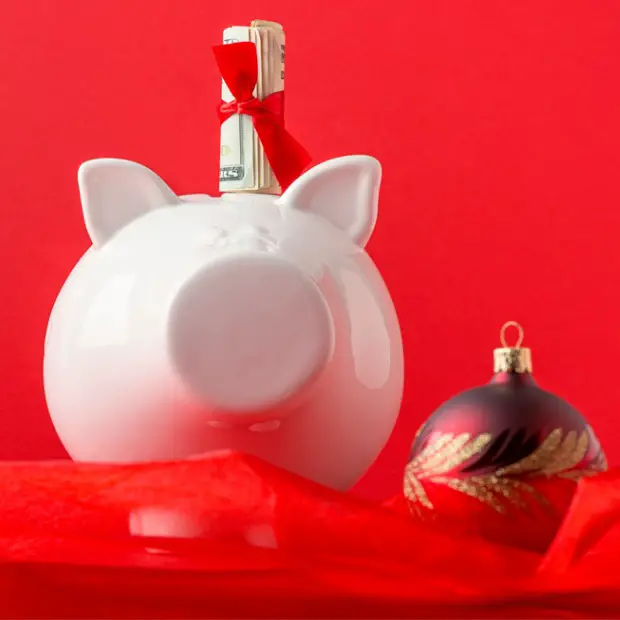 Holiday shopping often leaves our wallets emptier than expected. Which makes you wonder: how to get extra money for Christmas?
To begin with, saving money in advance can prevent Christmas presents from leaving you financially drained. Moreover, there are many ways to earn money for Christmas that can help you cover holiday expenses without being caught off guard.
Additionally, loans should not be overlooked. While some may think that borrowing money for Christmas from banks or financial institutions is excessive, others cherish the festive season and want to make it memorable no matter what.
Having bad credit doesn't have to be a hindrance, as you can always secure a holiday loan with no credit check, providing a safety net if you don't have enough time to earn extra cash.
However, to avoid relying solely on loans, we have gathered proven strategies to generate extra income for Christmas.
Here are some effective ways to get extra money for Christmas:
1. Online Freelancing and Remote Work Opportunities
Freelancing and remote work present excellent opportunities to earn money, not only during the holiday season but also throughout the year. The digital age has expanded our options for making extra income without leaving the comfort of our homes.
Freelancing offers the flexibility to create your own schedule, align it with other commitments, and allocate the desired amount of time and effort. It also allows you to regulate your earnings based on your goals for holiday season savings.
To venture into freelancing, start by exploring popular platforms such as Upwork, Freelancer, Fiverr, and Guru. These platforms provide a wide range of freelancing opportunities in various fields.
You can get started by creating a professional profile that showcases your skills, experience, and portfolio. You should also determine your project preferences and budget, in case the platform imposes some fees.
Highlight your in-demand skills and industries to increase your chances of securing projects. Graphic design, content writing, web development, digital marketing, and language translation are among the most sought-after segments of remote work. Identify your strengths by researching available tasks and position yourself confidently.
5 Tips for Launching a Successful Freelancing Career:
Develop a professional profile: Create a profile that highlights your skills, experience, and unique strengths to attract potential clients.
Start with small projects: Gain experience and build your reputation by undertaking smaller projects. Deliver quality work and aim for positive feedback from clients.
Network and engage: Leverage social media, online communities, and professional networks to connect with potential clients and seek referrals. Engage in conversations, share your experiences, and build relationships that can lead to freelancing opportunities.
Stay proactive: Regularly check job postings, specialized websites, and platforms to ensure you don't miss out on any relevant projects. Avoid delaying project applications, as someone else may secure the opportunity before you.
Effective communication: Promptly respond to customer inquiries, ask follow-up questions when necessary, and provide regular progress updates. Excellent communication skills contribute to your success as a freelancer.
2. Participate in Market Research and Surveys
Participating in market research is an effective yet often overlooked way to earn extra money before the winter holidays. Companies are constantly seeking consumer opinions and feedback to enhance their products, services, and marketing strategies. This offers an opportunity to earn money for Christmas, obtain free gift cards, and replenish your savings account.
To delve into this type of earning, there are several reputable survey sites you can consider, such as Swagbucks, Survey Junkie, Toluna, and Opinion Outpost. These platforms serve as intermediaries between companies and survey participants, providing a variety of polls on different topics.
Register with multiple online platforms to maximize your earning potential, as each site offers different surveys based on their specific requirements.
Tips for Increasing Your Chances of Participating in Surveys:
Complete your profile accurately and honestly: Surveys often target specific demographics or interests, so providing correct information increases your chances of finding relevant surveys.
Stay active and vigilant: Regularly check survey platforms for new survey opportunities.
Maintain a good reputation: Consistently participate in surveys and build a positive track record, as this opens up more lucrative opportunities.
Be aware of rewards: Some companies offer gift cards, vouchers, or points that can be redeemed rather than direct monetary compensation. If you earn free gift cards, they can serve as Christmas gifts and save you money.
Exercise caution: While there are many legitimate survey platforms, be wary of potential scams. Avoid websites that ask for upfront payments or promise unrealistic earnings.
3. Pet Sitting and House Sitting
Pet sitting and house sitting are highly sought-after options for earning extra money, especially during the holiday season. Many people travel to visit relatives during Christmas and require assistance with pet care or home security. This creates opportunities for pet sitters and house sitters to get extra money for Christmas.
While dog walking can be a good option in your spare time, it may not generate sufficient income. Pet owners prefer their furry companions to be cared for in a familiar environment, reducing stress for both pets and owners. Similarly, homeowners want the assurance that their property is being looked after while they are away.
To establish your clientele, start by reaching out to friends, relatives, and neighbors, who can recommend your services. Alternatively, sign up with reputable platforms like Rover, Wag, or TrustedHousesitters to reach a broader audience.
Differentiate yourself from competitors by obtaining relevant certificates and offering additional services, such as watering plants or receiving mail and parcels.
Another way to expand your client base is to be part of a pet owner's local community. Be active and build a reputation of being a responsible animal caretaker and, of course, an experienced professional. Never talk about your customers negatively and maintain a positive image for yourself.
Effective Marketing Strategies for Pet and House Sitters:
Build your brand: Create business cards or a simple website to establish a professional image.
Focus on reputation: Start with friends, relatives, and neighbors to establish yourself as a reliable professional and gather positive reviews.
Consider additional certifications: If working with pets, obtaining pet first aid or dog house certifications can instill greater trust in potential clients.
Prioritize customer service: Respond promptly, provide clear and comprehensive answers to questions, and build trusting relationships with clients.
Prepare for challenges: Familiarize yourself with the diverse needs of animals and the nuances of care and exercise.
Set clear expectations: Discuss and clarify responsibilities, schedules, and payment terms with clients to avoid misunderstandings and ensure customer satisfaction.
A fast way to get extra money for Christmas: Taking a loan
While the primary focus should be on earning extra money for Christmas, loans can act as a backup plan when other options are limited. While it's true that some lending institutions provide almost instant access to funds, there are still some factors you need to consider before taking this route:
1. Assess Your Financial Situation
Before considering a loan, evaluate your financial situation by calculating your income and expenses. This assessment will help determine a comfortable loan amount that won't burden your budget after the holidays.
Note that sometimes a huge loan with a longer repayment period is more suitable for you, other times a small loan that can be repaid on your next paycheck is enough.
It is also important to be always mindful of the loan terms, interest rates, and repayment terms so you won't fall into a debt trap of your own device.
2. Determine the Type of Loan to Get
When choosing a loan, explore the various types available. Personal loans and payday loans are the most popular options for Christmas expenses. Personal loans offer larger amounts with longer repayment periods, while payday loans provide a smaller loan that can be repaid with your next paycheck.
Both options can be accessed online and do not require a down payment. However, payday loans often have higher interest rates due to their quick approval process. Often, it takes no more than 24 hours for the money to be deposited into your account after your application for a payday loan has been approved.
3. Selecting the Right Lending Institution
To find the most suitable and profitable loan for you, check out which lending company is right for you.
Traditional lenders like banks and credit unions may offer good loans, but they are not always suitable for low-income families or people with bad credit. Alternative lending platforms, including online lenders, can offer greater flexibility and faster access to funds, albeit at potentially higher interest rates.
4. Summary of Things to Consider Before Taking a Loan
Evaluate your financial situation: Determine a comfortable repayment amount and initiate your search from there.
Shop around: Look beyond your regular bank or credit union. Use prequalification tools to understand the loan terms available to you.
Calculate the total loan cost: Consider not only the principal amount but also the interest and fees charged by lenders to evaluate the overall cost before signing a loan agreement.
Review the loan agreement: Carefully read the agreement, which outlines the main provisions, terms, potential penalties, and repayment schedule.
Bottom Line
If saving money proves to be a challenge, there are various ways to get extra money for Christmas shopping.
Whether through freelancing, participating in market research and surveys, or offering pet-sitting and house-sitting services, these strategies can help boost your holiday season income. Other odd jobs you might consider as side hustles are delivering food or picking up groceries for other people.
Additionally, considering a loan as a backup plan is a viable option, but it's important to carefully assess your financial situation and choose the loan type that best suits your needs and financial condition. By implementing these tips and strategies, you can make your holiday spending enjoyable and hassle-free.
Rafal Reyzer
Hey there, welcome to my blog! I'm a full-time blogger, educator, digital marketer, freelance writer, editor and content manager with 10+ years of experience. I started RafalReyzer.com to provide you with great tools and strategies you can use to achieve freedom from 9 to 5 through online creativity. My site is a one-stop-shop for freelance writers, bloggers, publishers, content enthusiasts who want to be independent, earn more money and create beautiful things. Feel free to
learn more about me here.