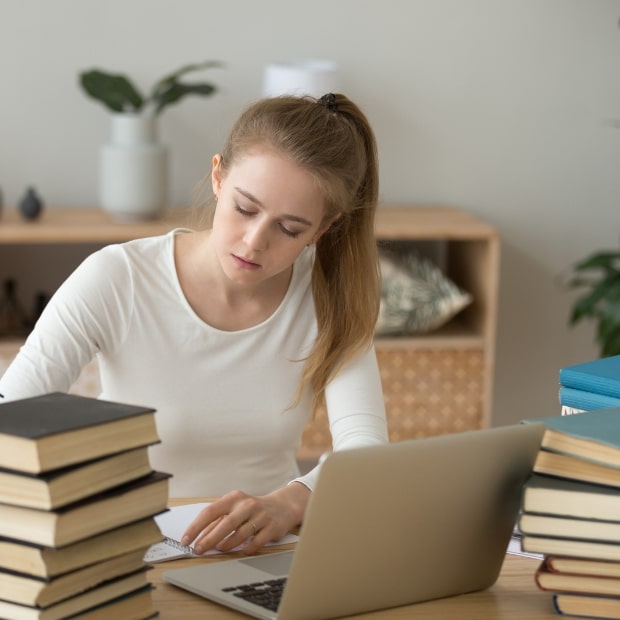 Preparing an outstanding college admission essay is no small task.
It can change your life forever by giving you access to some of the most prestigious educational institutions in the world.
Just imagine stepping into one of your dream colleges, thinking about your future, and the amazing things you'll do.
If you want to write a good essay, you should carefully study the list below, and draw inspiration from other successful students.
There are many factors that determine if you secure your spot in college.
Your high school grades are important. Your test scores play a big role as well. The letters of recommendation, athletic achievements and the extracurricular activities you took part in can all impress the college admission committee.
But it's your college essay that can ultimately guarantee your success. I already wrote about the best essays of all time and about how to write an essay.
But in this article, I'll share some specific examples of great college essays.
While compiling the list, I chose the ones which actually worked (meaning – they got the students into colleges and universities).
Many of them come with additional comments to help you learn what made them so effective. Let them inspire you and help you develop your own unique story. Also, if you need more examples (24 to be specific), you can check a book like College Essay Essentials.
10 Best Examples Of College Essays:
These essays were selected by the editorial reviewers from the NY Times (so they have to be good, right?). The topic here is work, money, and class.
Once again, the team from the NY Times selected the best college admission essays from high school students. Out of over 300 submitted pieces of work, only these five ultimately made the cut. Read them and see why.
The essays from this list are not your usual literary masterpieces, but they did the job and allowed students to get access to some great universities such as UC Berkeley, Stanford or Harvard. Read just a couple of them to fill your inspiration tank.
Here you can find some nice examples of eight essays of successful applicants to Hamilton College. They were selected by Hamilton Alumni Review Magazine and showcased with the permission of the students from various backgrounds.
This essay was written by an anonymous writer. It's important that you read it, however, because there's a nice commentary which describes the strengths and weaknesses of the work.
The critique is broken down into four parts – introduction, body, conclusion, and the overall score. Look at your own essay in that way and make sure it has all the right ingredients.
And here's another example like this with additional comments.
Every year, the admissions committee selects some of the best and most creative essays that allowed students to get enrolled in the university.
As stated on the page, the most important thing about creating your statement is originality and the ability to share your own story uniquely. Demonstrating your precocious thought-process matters the most.
The best thing about these lists is that below each essay, you can find the actual comments from the admission committee.
For example:
We liked Stephen's essay because it catches your attention right away and continues to show critical thinking, initiative, and problem-solving. His personality comes through as he naturally conveys humor. Through his anecdotes from growing up, we got a sense of how he might approach his studies here at Hopkins."
Here's another edition of examples which ultimately helped to enroll the students in the University. This list is really great because it comes with videos, where the members of the admissions committee discuss different aspects of each essay and about what made them so great.
Writing a college essay may seem like a scary task, especially if you're still don't know where are you going to apply.
You need to check some examples of inventive statements just to get a feel of what is expected. Then you can make up your own mind and base your work on your unique circumstances.
This is one of the most successful essays of all time. Why? Because it grips you from the very first sentence and tells a true story of sorrow and pain.
Talking about your deep emotions and painful memories is never easy, but it can make a huge impression on the readers.
You can find the full profile of the student who wrote it here (along with their other achievements and profiles of other successful students).
And here you can find six more essays that got students into Harvard.
This is not an example, but it's still worth a read, as it will enable you to see essays from the admission officer's perspective. Follow their suggestions and you can't go wrong.
I really hope you enjoyed this list and that you've gained some valuable information from it.
Applying for college and writing your essay is always stressful but hopefully, now you're prepared. Please let me know about your struggles in the comments section below.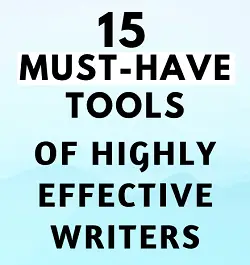 Free resource: Download your free PDF and learn about the top tools used by freelance writers.
Get it here
Rafal Reyzer
Hey there, welcome to my blog! I'm a full-time blogger, educator, digital marketer, freelance writer, editor and content manager with 10+ years of experience. I started RafalReyzer.com to provide you with great tools and strategies you can use to achieve freedom from 9 to 5 through online creativity. My site is a one-stop-shop for freelance writers, bloggers, publishers, content enthusiasts who want to be independent, earn more money and create beautiful things. Feel free to
learn more about me here.