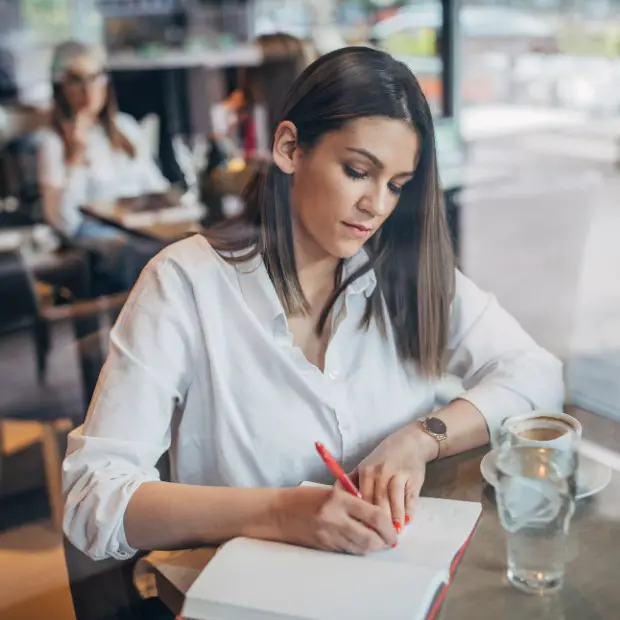 Writing requires constant inspiration and development. For writers of all experience levels seeking to rekindle their imagination, books can be a great source of inspiration and academic excellence.
Reading gives you access to the imaginative worlds of talented authors and exposes you to a wide range of writing techniques. Here is a list of essential books that will encourage you to write more and advance your writing career.
Here are the top books that spark your writing inspiration:
1. "Bird by Bird" by Anne Lamott
Anne Lamott's book "Bird by Bird" is a classic resource for writers seeking guidance and inspiration. Through her witty and moving prose, Lamott offers an honest and sympathetic view of the writing process. She advises writers to take it slow, just like a bird does while building its nest. The book is filled with helpful advice, humor, and personal anecdotes that will resonate with anyone who is struggling to find their voice or overcome writer's block. When grappling with never-ending academic assignments, you struggle to find time for books. That's when you ask yourself, 'Can someone write my essays on time and to the best academic standards?' Luckily, you can find well-tested and trusted services that can help you out of the mire with top-notch essays. But let's come back to our list so you can find inspiration to get your writing habit established.
2. "On Writing: A Memoir of the Craft" by Stephen King
Author Stephen King is well-known and esteemed for his skill at telling stories. In "On Writing," he combines his memoir with practical writing suggestions. While sharing the occasions that shaped his writing, King takes you on a tour of his life. Along the way, he discusses topics like character development, plot, and the importance of reading while imparting his expertise on the craft of writing.
3. "Big Magic: Creative Living Beyond Fear" by Elizabeth Gilbert
In her book, "Big Magic," "Eat, Pray, Love" author Elizabeth Gilbert offers a novel viewpoint on inspiration and creativity. Gilbert exhorts writers to embrace their creative curiosity and engage in a playful pursuit of their passions. She argues that it is our responsibility to tap into the creative energy that exists around us. With the help of this book, you will be motivated to take risks with your writing, which will allow your creativity to flow.
4. "The Elements of Style" by William Strunk Jr. and E.B. White
Even though ideas for writing often come from within, it's important to be well-versed in writing conventions. The classic reference book "The Elements of Style" ought to be a possession of every writer. This succinct and beneficial book provides clear, concise advice on grammar, punctuation, and style. For writers of all skill levels, learning the fundamentals is crucial, and Strunk and White's guide is an effective resource for writing improvement.
5. "Steering the Craft: A 21st-Century Guide to Sailing the Sea of Story" by Ursula K. Le Guin
Ursula K. Le Guin, a well-known author of science fiction and fantasy, was gifted with storytelling. In "Steering the Craft," she shares her knowledge of the writing craft. The finer points of language and narrative structure are highlighted in Le Guin's book. Because she provides useful exercises and insights into the finer points of writing, it's a fantastic tool for writers looking to improve their craft.
6. "The War of Art: Break Through the Blocks and Win Your Inner Creative Battles" by Steven Pressfield
If you've ever struggled with procrastination, self-doubt, or resistance in your writing, Steven Pressfield's book The War of Art is for you. The internal obstacles that prevent writers from reaching their full potential are identified by Pressfield, who also offers solutions. He introduces the concept of "Resistance," which is the thing that keeps us from doing the things that our creations were made to do.
7. "Zen in the Art of Writing: Essays on Creativity" by Ray Bradbury
The renowned author of "Fahrenheit 451," "The Martian Chronicles," and other works of literature is also the author of "Zen in the Art of Writing." Bradbury's love of storytelling is clear in these essays, where he shares his journey and insights into creativity. He advises authors to write from the heart, trust their instincts, and enthusiastically embrace the creative process. Because of Bradbury's infectious enthusiasm for the subject, this book is a goldmine of writing ideas.
8. "The Artist's Way: A Spiritual Path to Higher Creativity" by Julia Cameron
Julia Cameron's "The Artist's Way" is nothing short of a lifeline for many creatives. It isn't just about writing; it's about reclaiming your creativity. Cameron's twelve-week program guides you through a series of exercises and self-reflection activities that help to combat blocks, restore your confidence, and rejuvenate your passion for writing. Many swear by her concept of the "Morning Pages" as a transformative daily practice.
9. "Why We Write: 20 Acclaimed Authors on How and Why They Do What They Do" edited by Meredith Maran
This gem delves into the hearts and minds of some of the most beloved contemporary writers. Each chapter offers a personal perspective, making it feel as if you're sitting down for a coffee chat with the likes of Isabel Allende, David Baldacci, and Jennifer Egan. The raw honesty, struggles, and joys of the writing process that they share can be deeply motivating.
10. "Writing Down the Bones: Freeing the Writer Within" by Natalie Goldberg
Goldberg's book is a series of reflections on the practice of writing, interlaced with her insights from Zen Buddhism. Her approach is holistic, considering the writer's entire life as a source of inspiration. The book encourages writers to delve deep, be fearless, and keep their hands moving, transforming their writing practice into a spiritual one.
Final Considerations
These books offer a wealth of inspiration and guidance for writers at all stages of their careers. Whether you want to explore your creative side or just find some helpful grammar and style advice, these books have something to offer. Keep an open mind as you begin your writing journey to find inspiration for your work, and consider the counsel of these authors. Next up, you may want to explore a guide to the best books on writing of all time.
Author: Alice Barrios is an accomplished writer and ardent bibliophile with a profound commitment to inspiring students through the world of literature. She has dedicated her career to promoting the joy of reading and fostering a love for books among students. Alice's passion for connecting young minds with the power of storytelling has transformed countless students into avid readers, igniting their imaginations and empowering them to explore the boundless realms of knowledge through literature.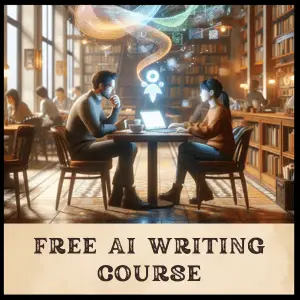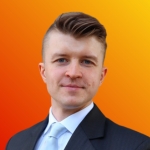 Rafal Reyzer
Hey there, welcome to my blog! I'm a full-time blogger, educator, digital marketer, freelance writer, editor, and content manager with 10+ years of experience. I started RafalReyzer.com to provide you with great tools and strategies you can use to become a proficient writer and achieve freedom through online creativity. My site is a one-stop shop for freelance writers, bloggers, publishers, and content enthusiasts who want to be independent, earn more money, and create beautiful things. Dive into my journey here, and don't miss out on my free 60-minute AI writing online course.