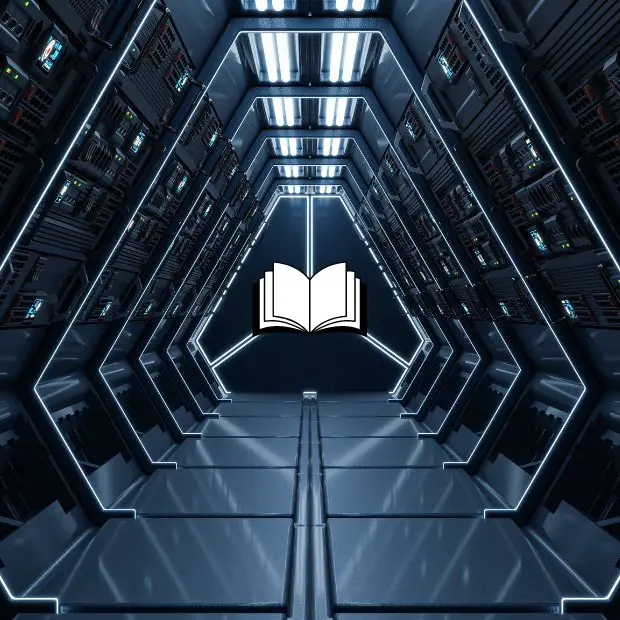 Are you looking for the most notable science fiction publishers to discover your next favorite read? Or perhaps you're an author looking for SF publishing companies that accept direct submissions?
Either way, you've come to the right place. I've always been a huge fan of the genre, and that's why I created a list of SF publishing houses, along with descriptions and links to their submission pages. From traditional publishers to small independent entities, there's something here for everyone who loves to explore unknown literary territories.
Here's a list of the top science fiction publishing companies: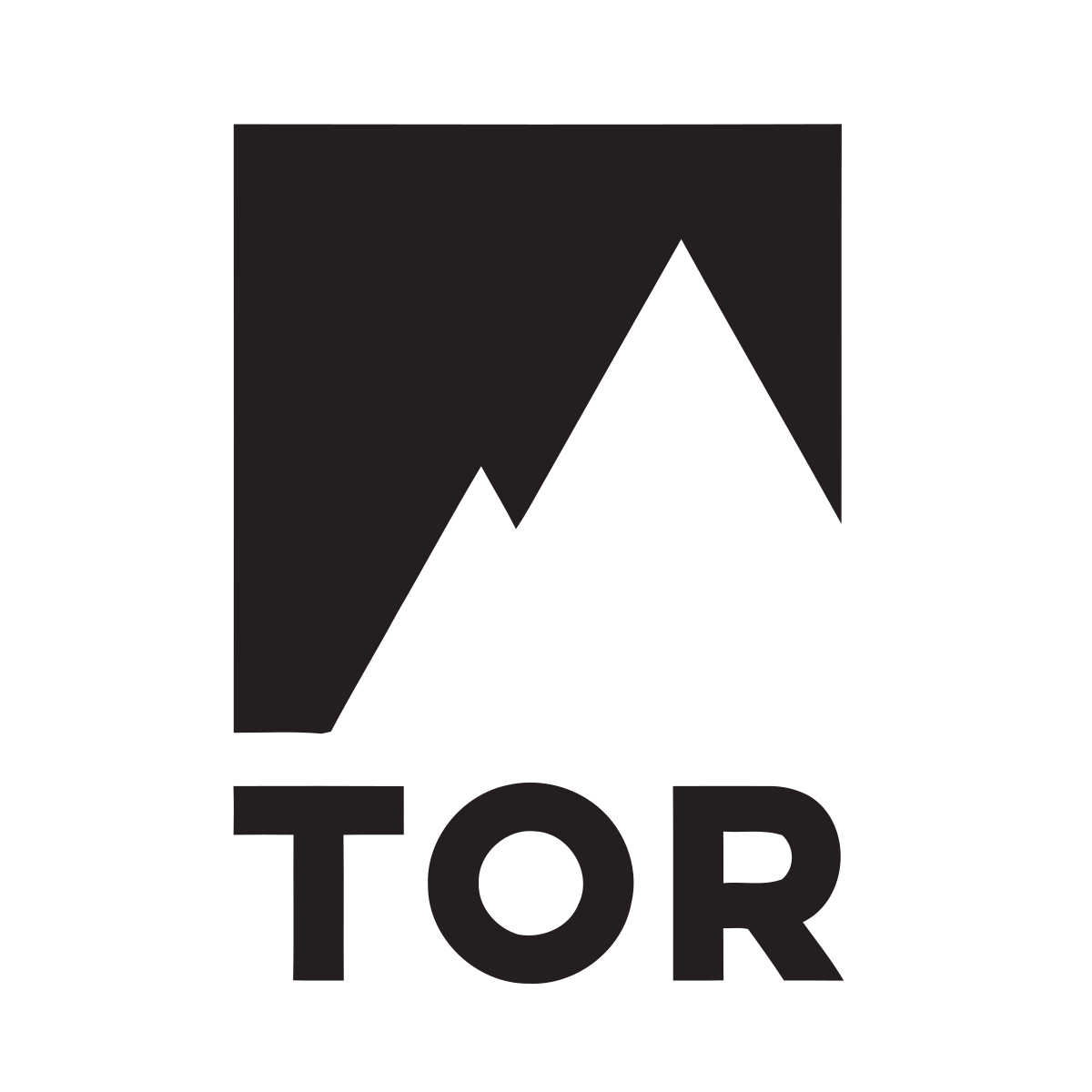 Tor.com is a multifaceted platform for science fiction and fantasy enthusiasts, offering original short fiction, thought-provoking essays, and topical reviews. Launched in 2008, this publisher-neutral community is encouraging submissions from new authors. While the site's editorial team is small, their response time for submissions is generally within two weeks, and they pay for original content. Aspiring writers can pitch non-fiction articles, essays, and reviews in the 1,000-2,500 word range to one of their three specialized non-fiction editors, depending on the subject matter. Given their reputation for quality and scope, a published piece on Tor.com can offer exposure and credibility. Submission guidelines.
2. Ace Books (Penguin Random House)
Founded in 1952, Ace Books is one of the enduring pillars of science fiction and fantasy publishing. Originating as a publisher of mysteries and westerns, Ace quickly pivoted to SF, gaining prominence alongside Ballantine Books during its early years. Known for its innovative tête-bêche binding format, commonly referred to as "Ace Doubles," the publisher offered back-to-back novels until 1973. As an imprint of Penguin Group, Ace has maintained its stature in the industry. The publisher's list boasts an array of genre-defining works and authors, from Frank Herbert's "Dune" to modern-day bestsellers. Submission guidelines.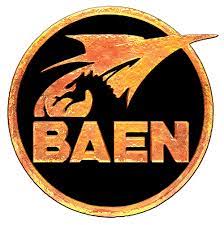 Baen Books is a U.S.-based publisher that specializes in science fiction and fantasy, particularly space opera, hard science fiction, and military science fiction. It's an attractive destination for authors who write within its niche preferences. Notably, the publisher is known for competitive payment rates and a preference for manuscripts falling within the 100,000 to 130,000-word range. Submissions, which are strongly encouraged to be electronic, should be complete manuscripts accompanied by a synopsis. Submission guidelines.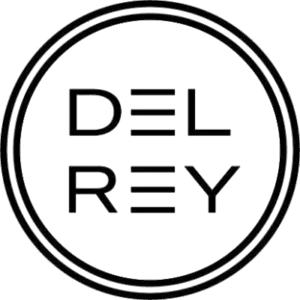 Del Rey Books, a division of Ballantine Books and ultimately owned by Penguin Random House, specializes in publishing adult and young adult science fiction, fantasy, horror, and graphic novels. Established in 1977 under the guidance of Lester del Rey and Judy-Lynn del Rey, the imprint has released many influential works, including Terry Brooks' "The Sword of Shannara," and holds licensing deals for blockbuster franchises like Star Wars, Minecraft, and Dungeons and Dragons. The imprint, which is also the UK home of science fiction and fantasy for Penguin, boasts an impressive roster of authors including Naomi Novik, Andy Weir, and Holly Black, among others. Submission guidelines.
5. DAW Books (Astra Publishing House)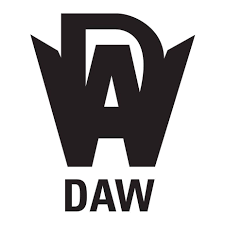 DAW Books holds the distinction of being the first publisher exclusively devoted to science fiction and fantasy. Now under the leadership of co-publishers Betsy Wollheim and Sheila Gilbert, the imprint has been nurturing new talent and publishing industry giants like Patrick Rothfuss, Nnedi Okorafor, and C.J. Cherryh. Notable for its iconic yellow spines in its early years, DAW has garnered critical acclaim, including Hugo Awards, and continues to be a major player in the industry. Despite a distribution relationship with Penguin Group, DAW maintains editorial independence and was acquired by Astra Publishing in July 2022. Submission guidelines (N/A).
6. Gollancz (Orion Publishing Group)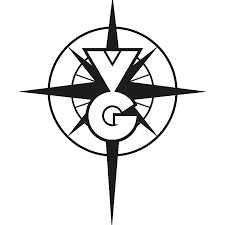 Victor Gollancz Ltd is a premier science fiction and fantasy imprint, that's been flourishing especially after its acquisition by Orion Publishing Group in 1998. From the early 1960s until the late 1990s, Gollancz was considered the leading hardcover publisher in the UK. Today, as part of Orion, it continues to be a significant player in the genre, notably through its SF Masterworks and Fantasy Masterworks series, which have featured award-winning and award-nominated titles. Submission guidelines.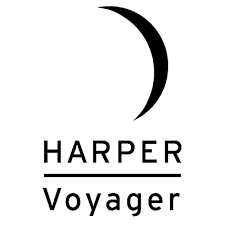 HarperVoyager is the dedicated fantasy, science fiction, horror, and YA imprint of HarperCollins, with a catalog that spans established masters like George R.R. Martin, Isaac Asimov, and Arthur C. Clarke, to modern bestsellers such as Peter V. Brett and Jay Kristoff. With a global reputation for quality, HarperVoyager is equally committed to discovering and nurturing new talents in the genre, including emerging authors like S.A. Chakraborty and R.F. Kuang. Submission guidelines.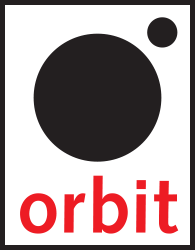 Orbit is a prominent science fiction and fantasy publishing imprint with branches in the US and the UK, both part of the Hachette Livre group. Established in 1974 in the UK and 2007 in the US, Orbit has garnered critical acclaim, publishing four Hugo Award winners, including Ann Leckie's "Ancillary Justice" and N. K. Jemisin's groundbreaking Broken Earth trilogy. Boasting bestsellers and esteemed authors like Joe Abercrombie, James S. A. Corey, and Kim Stanley Robinson, Orbit focuses on both established names and emerging talent in the speculative fiction field. Submission guidelines.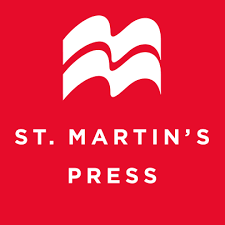 St. Martin's Press is a major book publisher headquartered in New York City. Founded in 1952 by Macmillan Publishers of the UK, it was later acquired by Holtzbrinck Publishers. The company publishes around 700 titles annually under various imprints including St. Martin's Press for mainstream and bestsellers, Minotaur for its mystery novels and thrillers, and Tor-Forge Books for science fiction, fantasy, and thrillers. It has a diverse roster of authors such as Nora Roberts, Kristin Hannah, and Jocko Willink, and also includes a textbook division, Bedford-St. Martin's. Submission guidelines.
10. Saga Press (Simon & Schuster)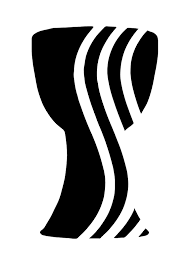 Saga Press is an imprint of Gallery Books and Simon & Schuster, specializing in award-winning speculative fiction. With a focus on curating a diverse and powerful range of voices, Saga Press has published works by notable authors such as Ursula K. Le Guin, Ken Liu, and Rebecca Roanhorse. The imprint is committed to showcasing literary talent in the realms of science fiction and fantasy. Submission guidelines.
Subterranean Press is a Burton, Michigan-based publisher renowned for creating "readable art" in the science fiction, fantasy, and horror genres. Established in 1995, the company produces luxurious specialty and limited editions, issuing approximately 45 titles annually. With a repertoire that has earned World Fantasy, Locus, Horror Writers Association, and Hugo awards, Subterranean collaborates with many great authors—from cult favorites to bestselling and critically acclaimed talents like Stephen King, N.K. Jemisin, and Ted Chiang. Submission guidelines (N/A).
12. Pyr (Start SF)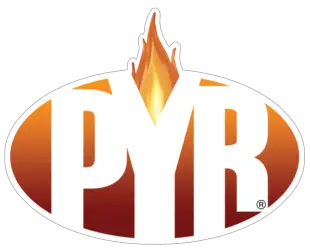 Pyr is the imprint of Start SF, which is all about publishing high-quality speculative fiction. Covering a broad spectrum of sub-genres such as steampunk, epic fantasy, hard science fiction, and space opera, Pyr focuses exclusively on full-length novels ranging between 85,000 to 130,000 words. The imprint has a submissions policy that currently accepts only agented manuscripts, emphasizing their dedication to curating a highly selective list of works. Submission guidelines.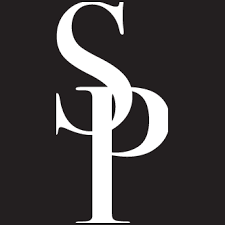 Skyhorse Publishing, founded in 2006 by Tony Lyons, is one of America's fastest-growing independent publishers. With over 9,500 titles in its backlist and twenty specialized imprints such as Sky Pony Press for children's books, Hot Books for newsworthy titles, and Night Shade Books for science fiction and other fantasy books, Skyhorse caters to a wide audience. The company is renowned for its New York Times bestsellers and commitment to quality. Distributed by Simon & Schuster, Skyhorse actively seeks submissions in various categories. Submission guidelines.
14. Night Shade Books (Skyhorse Publishing | Start Publishing)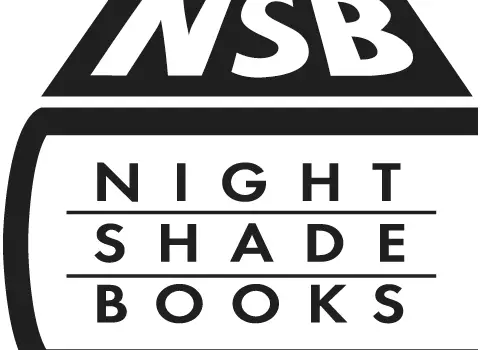 Night Shade Books is a San Francisco-originated imprint specializing in science fiction, fantasy, and other horror books. Founded in 1997 by Jason Williams and Jeremy Lassen, it has published over 250 books, including notable titles like Paolo Bacigalupi's award-winning "The Windup Girl" and the U.S. edition of Iain M. Banks' Hugo-nominated "The Algebraist." After experiencing financial difficulties, Night Shade Books was acquired by Skyhorse Publishing and Start Publishing in 2013. Submission guidelines.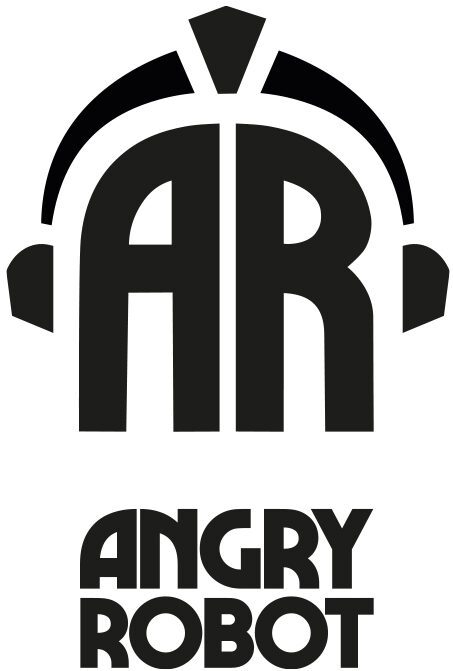 Angry Robot is a UK-based publishing imprint specializing in modern adult science fiction and fantasy. Founded in 2008 by Marc Gascoigne, formerly of HarperCollins UK, the imprint aimed to experiment with new business methods in the genre, such as co-publishing in the US and UK and releasing titles as both paperbacks and e-books. Notable for its strong online marketing and a street team of influencers called the "Robot Army," the imprint has published award-winning titles like Lauren Beukes' "Zoo City" and is distributed worldwide by Penguin Random House. Submission guidelines.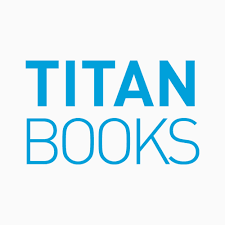 Titan Books, a division of the London-based Titan Entertainment Group, was established in 1982 and initially operated from the Forbidden Planet store in London. The imprint rose to prominence for being the first British publisher to bring the iconic 2000 AD comics, particularly those featuring Judge Dredd, into the trade paperback format. Later, Titan Books expanded its reach through a pioneering distribution deal with DC Comics, making graphic novels like "The Dark Knight Returns" available to UK readers for the first time. Submission guidelines.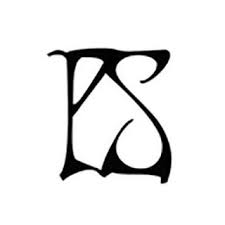 PS Publishing is a UK-based limited company specializing in high-quality, collectible, and affordable signed limited editions in the genres of science fiction, fantasy, and horror. Founded in 1999, the company has published over 400 titles, including novels, collections, and non-fiction, and has even ventured into magazine publishing with "Postscripts." PS Publishing has garnered multiple accolades, including six British Fantasy Awards for Best Small Press, and recognition from the Horror Writers Association, the World Fantasy Award, and the International Horror Guild Award. The company emphasizes the importance of a well-crafted submission letter and offers guidelines for prospective authors looking to make a strong first impression. Submission guidelines.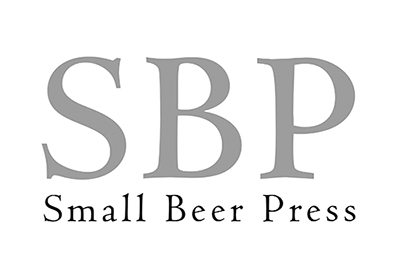 Small Beer Press, based in Northampton, Massachusetts, is a publisher specializing in fantasy and literary fiction. Founded in 2000 by Gavin Grant and Kelly Link, the press offers a portfolio that includes novels, collections, anthologies, the zine Lady Churchill's Rosebud Wristlet, chapbooks, classic reprints under the Peapod Classics line, and limited edition printings of select titles. Known for its focus on children's and women's fiction and young-adult publications, Small Beer Press has also gained recognition as a leading small publisher in the realms of literary science fiction and fantasy. Submission guidelines.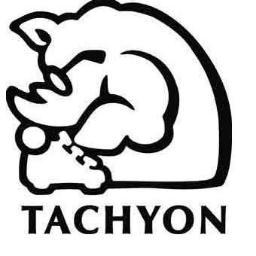 Founded in 1995, Tachyon Publications LLC specializes in publishing smart science fiction, fantasy, and horror, as well as mysteries and memoirs. Located in the U.S., the publisher has gained recognition for its high-quality speculative fiction short story collections, featuring bestselling novellas by authors like Brandon Sanderson and Nancy Kress, new fiction from emerging talents, and anthologies curated by industry-leading editors. With many accolades including Nebula, Hugo, and World Fantasy awards, Tachyon is known for intelligent storytelling and vigorous marketing. Currently, Tachyon only accepts agented submissions. Submission guidelines.

Founded in 1843 by the Macmillan brothers, the publisher has a rich history that includes publishing literary greats like H.G. Wells and Rudyard Kipling. In the realm of science fiction and fantasy, the company has garnered attention for its strong catalog, featuring notable authors such as Peter F. Hamilton, China Mieville, and Adrian Tchaikovsky, whose work "Children of Time" won the Arthur C. Clark Award for Best Novel. Submission guidelines.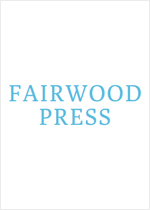 Fairwood Press LLC is a small press publisher with over two decades of experience, specializing in science fiction, fantasy, and dark fantasy genres. Established in 2000, Fairwood has released over 100 titles, including occasional forays into SF mysteries and writing references. Although the company does not accept unsolicited manuscripts from authors, they are open to queries from literary agents. Their books are available through major online retailers and select specialty and independent bookstores, and they also offer gift cards for their catalog. Submission guidelines.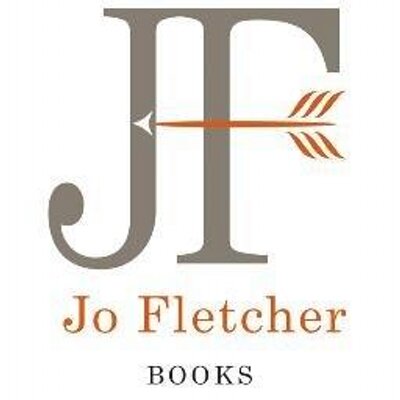 Jo Fletcher Books is all about publishing high-quality science fiction, fantasy, and horror novels. The imprint boasts a diverse catalog, ranging from epic and mythic fantasy to dystopian thrillers and paranormal romance. Unlike some other publishers, Jo Fletcher Books is open to unsolicited manuscript submissions, provided they adhere to specific genre and formatting guidelines. Submissions must be complete, full-length manuscripts and must be emailed in a prescribed format. Submission guidelines.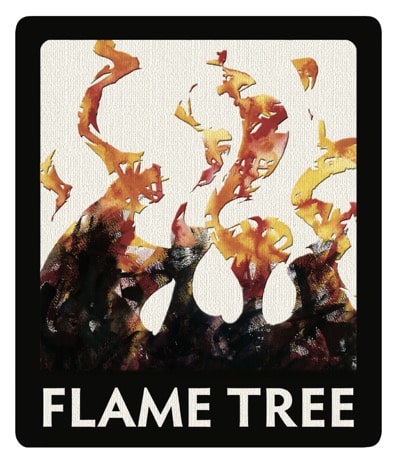 Flame Tree Publishing, based in London with global reach, has over three decades of experience in creating illustrated books, art calendars, and more recently, genre fiction under its Flame Tree Press imprint. Known for its focus on aesthetic beauty and practicality, the publisher has made significant strides in sustainability and inclusivity across its products. Flame Tree Press specializes in speculative fiction, accepting novel submissions ranging from 70,000 to 120,000 words, across many genres, with a preference for completely new, previously unpublished works. Submission guidelines.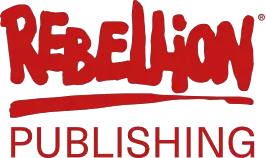 Rebellion has been a notable force in the science fiction, fantasy, horror, and crime genres since its founding in 2000. Known for acquiring the iconic UK comic imprint 2000 AD, launching cult imprint Abaddon Books in 2006, and acquiring the respected science fiction, and fantasy publisher Solaris Books in 2010, Rebellion has a reputation for innovation and quality. Their extensive product line includes popular titles like "Spear of Destiny," "Judge Dredd: Year One," and "The Quantum Magician," available in both physical and digital formats. Submission guidelines.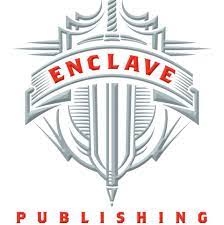 Enclave Publishing is a specialized imprint dedicated to Christian speculative fiction, offering a platform for stories that blend genres like science fiction, fantasy, and steampunk with Evangelical Christian themes. The company releases one new hardcover and one paperback title every month, targeting adult, teen, and older YA audiences. Known for its author-friendly approach under publisher Steve Laube, Enclave not only nurtures a community of like-minded Christian authors and fans but also offers resources to help aspiring writers improve their craft. Submission guidelines.

Future House Publishing, an imprint of Familius, specializes in adult science fiction and fantasy novels as well as middle-grade adventure books that embody core values of community, liberty, and family. The imprint actively seeks authors with plans for extended series, aiming to turn them into "rock stars and astronauts" in the literary world. Submission guidelines.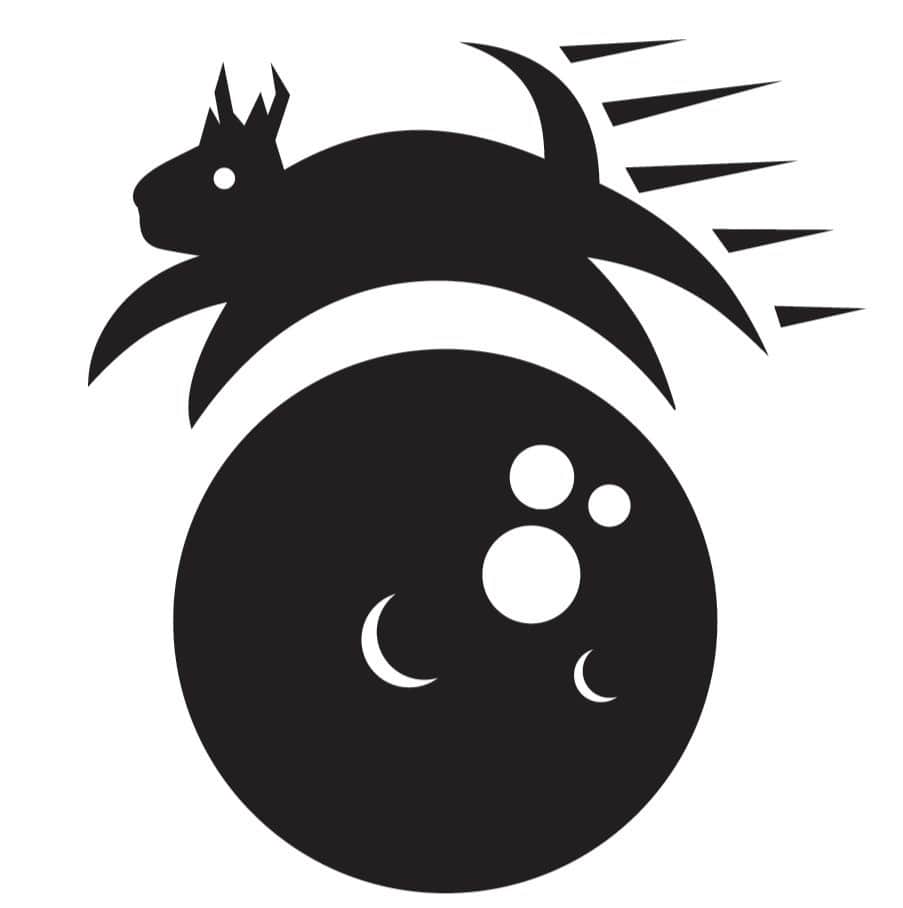 Luna Press Publishing is a UK-based independent publisher founded in 2015 by Francesca T. Barbini, specializing in Speculative Fiction, Science Fiction, Fantasy, and Dark Fantasy across both fiction and academia. The company emphasizes inclusivity and community engagement. They operate several ongoing projects and have specific submission windows, the next of which is focused on novels and short stories. The publisher expressly does not accept submissions developed using AI writing tools. Submission guidelines.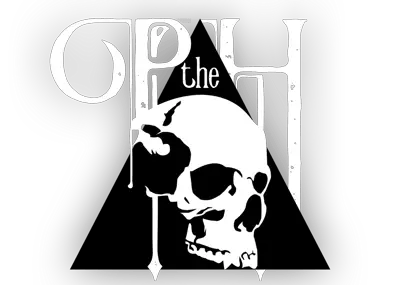 The Parliament House is a boutique publishing house specializing in upmarket urban fantasy, supernatural thrillers, paranormal romance, dark fantasy, and horror. Operating on a POD model, their eco-friendly titles are available through major retailers and have been featured in prestigious platforms such as Publisher's Weekly and The Washington Post. Open for queries via QueryManager, they explicitly do not consider works written or co-written by AI and have a particular interest in submissions from underrepresented communities, including LGBTQ+, BIPOC, and people with disabilities. Submission guidelines.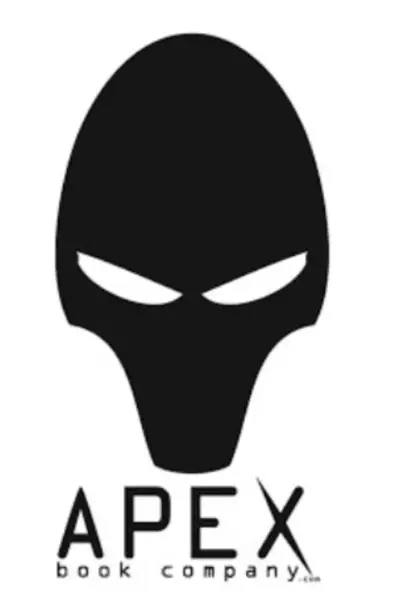 Apex Books started as Apex Science Fiction & Horror Digest, a genre zine that gained critical acclaim and published works by notable authors like Ben Bova and Cherie Priest. Transitioning into book publishing, the company scored early successes, including Stoker and Nebula Award-nominated works. By the winter of 2021, Apex Books had published nearly 100 titles, earning a reputation for showcasing exceptional genre fiction and launching the careers of under-the-radar talents like Tade Thompson and Lavie Tidhar. Submission guidelines.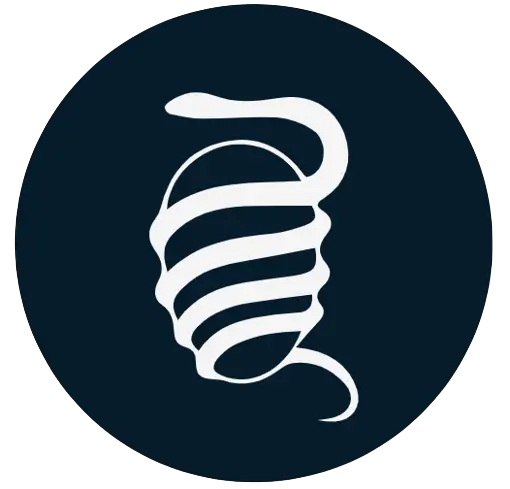 Cosmic Egg Books is a specialized publishing house that focuses on the genres of Supernatural Fiction, Fantasy, Metaphysical Cosmology, Horror, and Science Fiction, including sub-genres like Steampunk. They seek to publish works that are boundary-pushing, innovative, and non-generic, partnering with authors who are committed to marketing their books. With an initial screening process and a detailed proposal evaluation, this fantasy publisher offers a transparent, collaborative publishing model, utilizing an in-house database for manuscript and proof exchanges. They welcome submissions from authors globally. Submission guidelines.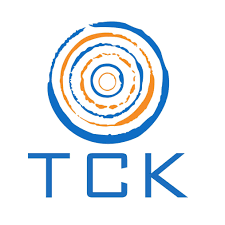 This company prioritizes a close working relationship with its authors and aims to help them earn a full-time income through a unique 50% gross royalty scheme, significantly higher than the industry average. The company provides comprehensive publishing and marketing strategies tailored to each book and author and offers free website development and ongoing author support. Submissions for non-fiction titles are particularly welcome if they educate, offer solutions, or provide fresh insights without promoting divisiveness. TCK Publishing also prides itself on responding to all submissions within 14-21 days and welcomes authors globally. Submission guidelines.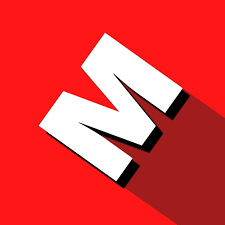 Montag Press is a Bay Area-based publisher specializing in original, high-quality fiction and drama that leans toward the experimental, weird, and subversive. They publish books across a variety of genres including speculative, science, historical, and horror fiction, focusing on strong plots, well-developed characters, and engaging voices. Their works are available in paperback and e-book formats, with worldwide distribution primarily through Amazon. Submission guidelines.
Bonus: The most notable science fiction magazines:
Analog Science Fiction and Fact
Asimov's Science Fiction
Interzone
Clarkesworld Magazine
Lightspeed Magazine
Strange Horizons
Conclusion
It's essential to check each publisher's submissions page for specific guidelines. Many are accepting un-agented submissions and even unfinished manuscripts during open reading periods. The science fiction genre is ever-evolving, and publishers are always on the lookout for the next groundbreaking work. If you've been sitting on a manuscript or even just an intriguing idea, now is the time to polish it up and take that bold step of submitting your work. Seize the opportunity and see your name in print!
Rafal Reyzer
Hey there, welcome to my blog! I'm a full-time blogger, educator, digital marketer, freelance writer, editor and content manager with 10+ years of experience. I started RafalReyzer.com to provide you with great tools and strategies you can use to achieve freedom from 9 to 5 through online creativity. My site is a one-stop-shop for freelance writers, bloggers, publishers, content enthusiasts who want to be independent, earn more money and create beautiful things. Feel free to
learn more about me here.