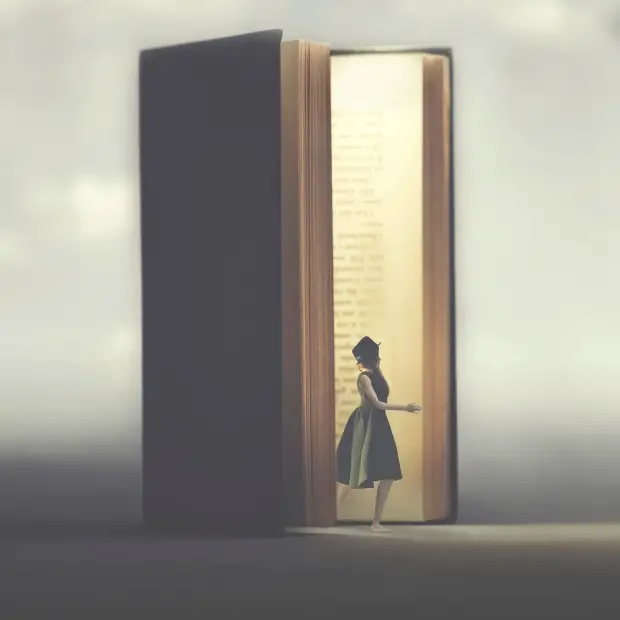 I still remember spending long summer days buried in fantasy books, dying to finish "just one more chapter" before the demands of earthly existence brought me back to reality.
The alluring charm of the book covers, the unexplored realms where mighty warriors contend with bewildering magical powers, and of course, the comfort in knowing that the saga will continue in the next book of the series… All this makes fantasy books irresistible. If you're an author looking for publishers accepting unagented submissions, or a reader looking to explore a new literary world, please enjoy these publishing houses that specialize in the fantasy genre. After this, don't miss my comprehensive directory of 3,000 publishing companies.
Here's a list of the mightiest fantasy publishers: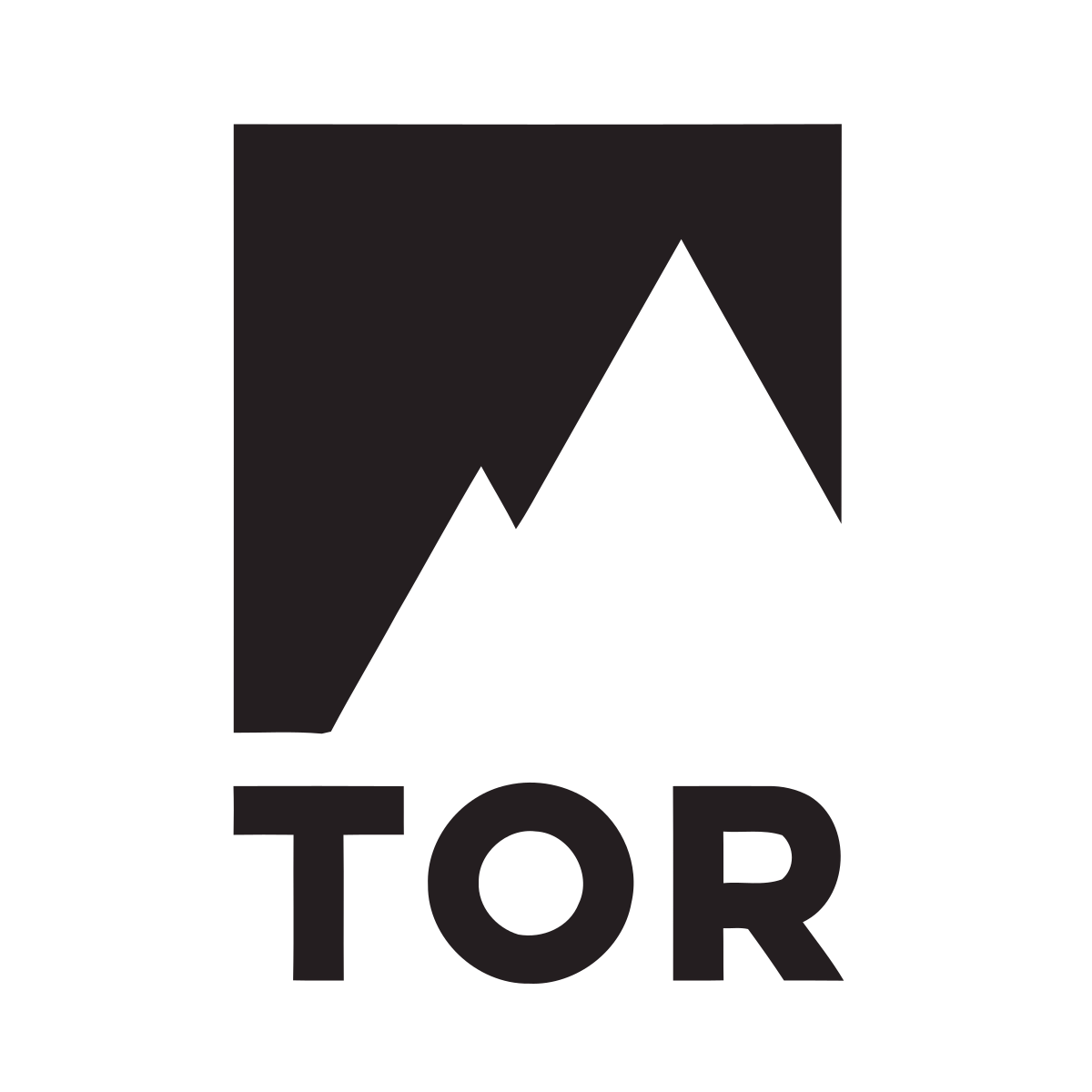 Tor.com is a fantasy publisher that's uniting readers and writers from every corner of the speculative genre since its launch in 2008. This online hub, known for its publisher neutrality, is a platform for both emerging and legendary voices, frequently gracing the community with original short fiction pieces that span the gamut from enchanting tales of unicorns and centaurs like Seanan McGuire's "Across the Green Grass Fields," to the intriguing far-future narratives in Dave Hutchinson's "Acadie." Alongside these treasures, readers can find stories of time-traveling exploits like Kate Heartfield's "Alice Payne Arrives," solidifying Tor Books as a premier destination for fans of fantasy fiction. Submission guidelines.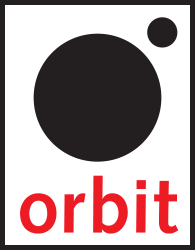 Orbit, an eminent imprint in the science fiction and fantasy publishing realm, has dedicated teams in both the US and UK. Celebrated for recent achievements like Ann Leckie's "Ancillary Justice," a groundbreaking novel that swept major awards, and N. K. Jemisin's trailblazing Broken Earth trilogy that rewrote Hugo Award history, Orbit's commitment to quality is unparalleled. The company has been the chosen platform for a legion of bestsellers, from Iain M. Banks and Terry Brooks to Joe Abercrombie and Kim Stanley Robinson. Whether in the US or the UK, Orbit's dedication to bringing visionary fantasy and sci-fi books to fans around the world remains unyielding. Submission guidelines.
3. DAW Books (Astra Publishing House)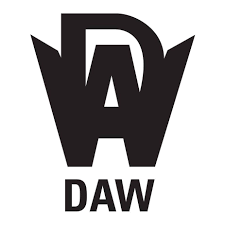 DAW Books, an imprint of the Astra Publishing House is a sanctuary for science fiction and fantasy enthusiasts. From the compelling "Sunpath" series by Stephen Leigh to the captivating tales penned by authors like Tanith Lee, Seanan McGuire, and S. L. Farrell, the company curates a tapestry of stories that ignite curiosity and delve into the realm of epic fantasy. Currently, they're only open to unsolicited submissions in the children's books genre, but you can keep coming back to their submissions page to see if anything changes. Submission guidelines.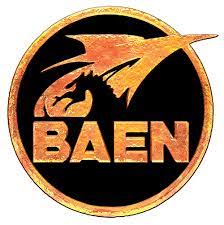 Baen Books has carved a niche in delivering electrifying adventures that resonate at the core of science fiction and fantasy for many years. Not just limited to traditional print formats, Baen stands out as one of the rare publishers that operates its ebook storefront, consistently updating with fresh titles and even offering devoted fans a unique opportunity to purchase electronic advanced reader copies (eARCs) before official release. Upholding a high standard for submissions, Baen emphasizes powerful, scientifically-backed plots for science fiction and rigorously crafted magical systems for fantasy novels, all with a focus on originality, compelling plot, and immersive characterization. Apart from their vast array of titles, they also provide a platform for over 2,000 books by more than 500 authors across 24 different publishing entities. They're accepting unsolicited fantasy submissions, so you don't have to go through a literary agent. Submission guidelines.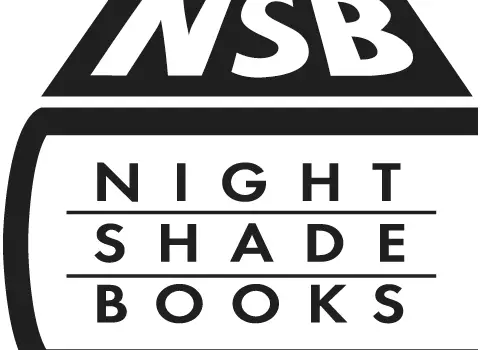 Night Shade Books, a San Francisco-origin imprint, has been a renowned name in science fiction, fantasy, and horror since its inception in 1997 by Jason Williams and Jeremy Lassen. Celebrated for publishing award-winning works like Paolo Bacigalupi's "The Windup Girl" and the U.S. edition of Iain M. Banks' "The Algebraist," the company has navigated through various challenges. In 2013, after potential bankruptcy threats, it was acquired and continued as an imprint under Skyhorse Publishing and Start Publishing. By 2017, with its headquarters in New York and distribution via Simon & Schuster, Night Shade continues its legacy by offering titles like "Jack Four," "The Best Horror of the Year" series, "The Realm of the Deathless," and more. Submission guidelines.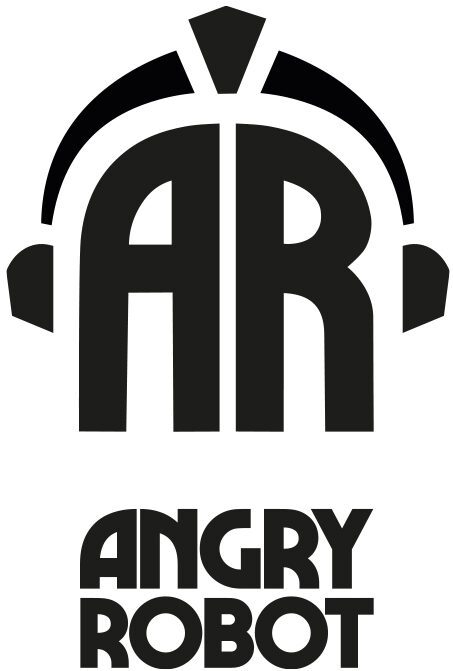 Angry Robot, based in London, is a prominent global imprint renowned for its unique and captivating adult science fiction, fantasy, and the intriguingly labeled "WTF?!" genres. Offering both paperback and digital books, they are known for an eclectic range of titles. Their compelling collection includes works like "These Deathless Shores" by P.H. Low, "The Hunter's Gambit" by Ciel Pierlot, "Evocation" by S.T. Gibson, and the fantasy novel "Mothtown" by Caroline Hardaker. Submission guidelines.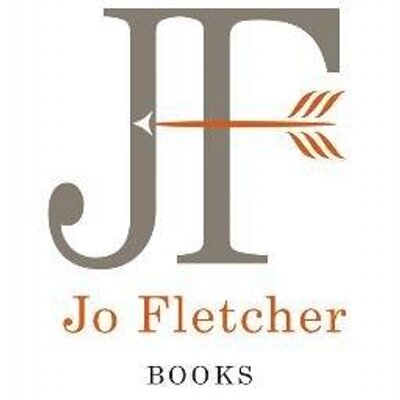 Jo Fletcher Books is a boutique imprint dedicated to delivering the crème de la crème of science fiction, fantasy, and horror fiction. With a roster of authors celebrated for their compelling, award-winning narratives, JFB offers a spectrum of tales, ranging from gripping epic fantasies and swift dystopian thrillers to profound alternate histories and haunting paranormal romances. Located in Carmelite House, London, this imprint is a treasure trove for aficionados of speculative fiction. Some of its acclaimed titles include the "Rotherweird Trilogy", lauded by the likes of Hilary Mantel, "Certain Dark Things", a captivating dive into a vampiric Mexico City, and the enticingly titled "That Time I Got Drunk And Saved A Human". They accept unsolicited manuscripts so give them a try. Submission guidelines.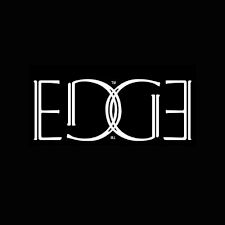 Here's a distinguished publisher dedicated to exceptional science fiction, fantasy, and horror literature. Since its inception, the publishing house has been committed to fostering and promoting thought-provoking genre literature, with its first title, "The Black Chalice" by Marie Jakober, setting a high bar with three major awards. As they continue to evolve, EDGE caters to both seasoned and budding authors, offering trade paperback and e-book novels, anthologies, and collections. Some of their noteworthy titles include "Pawns and Phantoms" by Misha Handman, "The Haunting of Westminster Abbey" by Mark Patton, and "Silent Manifest" by Sean O'Brien. They're accepting fantasy submissions, but only with a word count between 75,000 and 100,000 words. Submission guidelines.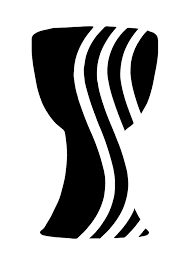 Saga Press, a notable imprint of Gallery Books and Simon & Schuster, champions award-winning speculative fiction from diverse and powerful voices, including luminaries like Ursula K. Le Guin and Ken Liu. Among their standout titles are Ken Liu's "The Grace of Kings," an epic of rebellion, friendship, and leadership conflict, and "The Books of Earthsea," a comprehensive collection of Ursula K. Le Guin's cherished Earthsea series. This Earthsea edition, marking its 50th anniversary, not only brings together all the saga's tales but is also enriched with over fifty illustrations by Charles Vess and contains a never-before-printed story, making it an indispensable treasure for both new and familiar fans of Earthsea's magical realm. Submission guidelines.
Talos Press, a distinct imprint of Skyhorse Publishing, specializes in contemporary and classic science fiction, fantasy, and horror. The company has a portfolio that boasts New York Times bestsellers and Nebula Award nominees. As aficionados of the fantasy genre themselves, the team at Talos is driven by a mission to deliver compelling reads that resonate with today's readers' appetite for innovation, challenge, and depth. From the gripping tension of "Tomorrow Factory" to the chilling tales in "Sleep Over," the company's diverse collection ensures a captivating journey for all enthusiasts of fantasy and mystery novels. Submission guidelines.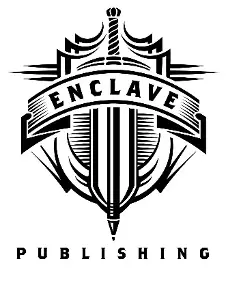 Enclave, a premier publisher of Christian speculative fiction, brings together enthusiasts of genres such as fantasy, science fiction, steampunk, and other genres. This gathering spot serves as a nexus where tales of Redemption, Truth, and Hope resonate deeply. From the captivating "Lightraider Academy" series to the enchanting journey of "The Royal Rose Chronicles", Enclave offers a prolific range of tales that not only entertain but also inspire. Releasing a fresh hardcover and its corresponding paperback monthly, they maintain a dynamic portfolio. Submission guidelines.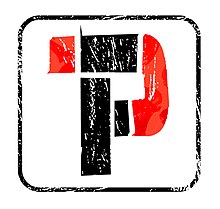 Flame Tree Press (an imprint of Flame Tree Publishing), headquartered in London and New York, started in 2018, championing both age-old classics and contemporary voices in horror, supernatural, crime thrillers, and science fiction and fantasy. Their portfolio includes tales of pioneers like Mary Shelley, H.G. Wells, and Edgar Allan Poe with emerging luminaries, all echoing in their deluxe Gothic Fantasy anthologies. The recent titles shine with an array of intriguing stories, from "Death's Key," a tale of a hero battling an evil mage, to "Dragonfly Summer," a suspense-filled thriller about past secrets. "A Hunter Called Night" explores a chase within the realms of civilization and wilderness, while short stories "A Killing Fire" and "A Killing Rain" follow Detective Raven Burns on her dark, introspective journey against crime. They accept short stories, so if you're into that, make sure you follow the submission process. Submission guidelines.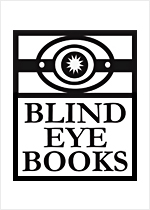 Blind Eye Books is a great source for readers seeking science fiction, fantasy, mystery, and romance novels with LGBTQ+ protagonists. With a commitment to diverse and vibrant narratives, this publishing house ensures that these unique stories get the spotlight they deserve. Their latest offerings span a wide array of genres and tones, from Seth Haddon's anticipated "Reborn" and "Reforged" to the enigmatic "Mystery on the Menu." Frank Spinelli's "Perfect Flaw" and Kess McKinley's "Nothing But Good" further enrich the catalog, while Ginn Hale captivates with the second installment of the "Master of Restless Shadows." You can stay abreast of these releases and more through the publisher's biannual newsletter which'll also inform you about the submissions window. Submission guidelines.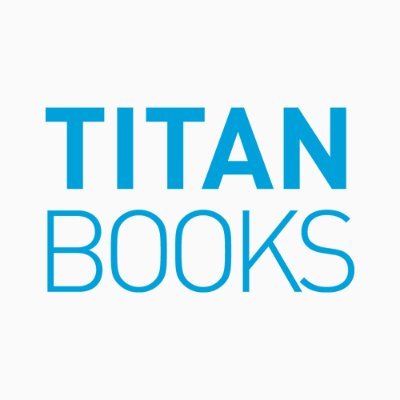 The Titan Entertainment Group is a multifaceted entity with an extensive portfolio of over 300 titles in the fantasy category. The company also capitalized on the allure of sci-fi and paranormal romance by curating behind-the-scenes looks at mammoth franchises like Star Trek, Star Wars, and more. Furthermore, branching out into Titan Magazines catered to the ravenous appetite of fans, introducing periodicals dedicated to pop culture giants. Recent releases span Christina Henry's "Alice", John C. Hocking's "Conan in the City of the Dead", and many more, showcasing Titan's commitment to diverse storytelling. Submission guidelines.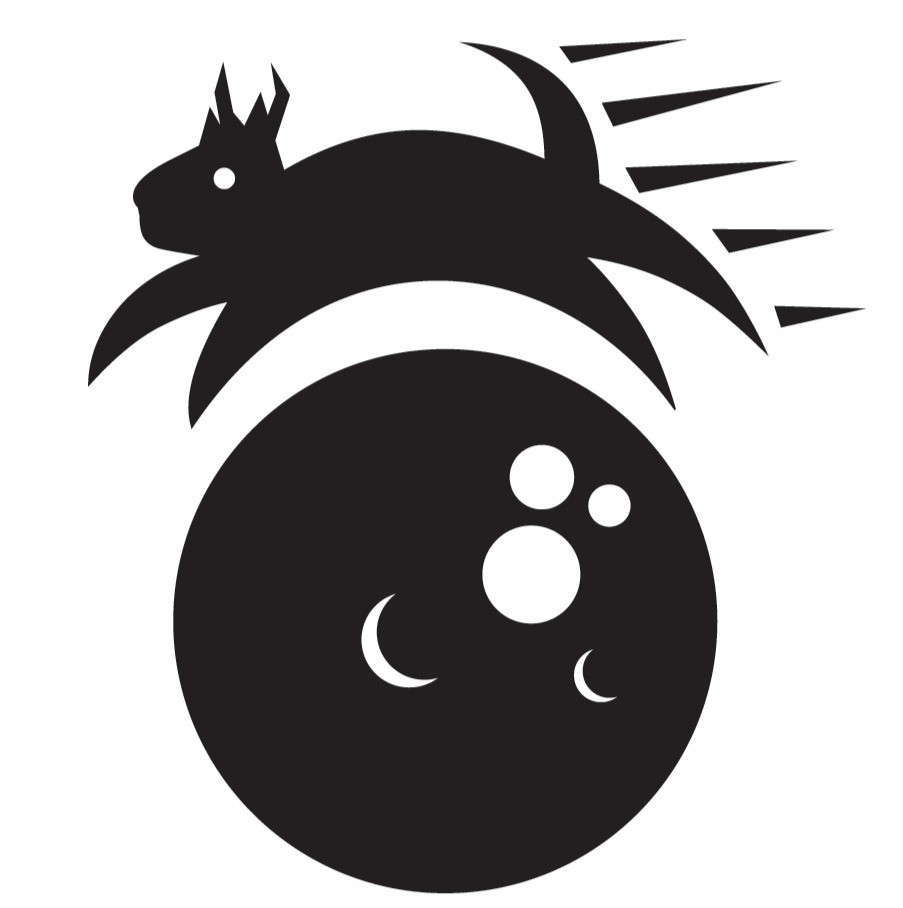 Luna Press Publishing, founded in 2015 by Francesca T. Barbini, is a celebrated independent UK publishing house specializing in Speculative Fiction, Science Fiction, Fantasy, and Dark Fantasy across both fiction and academic works. They also maintain a robust roster of Tolkien-centric publications, from studies on Tolkien's diversity and his library to detailed analyses of Middle-earth's lore. By purchasing from their range, readers are not only indulging in rich content but are also contributing to charitable endeavors. Submission guidelines.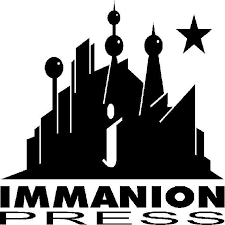 Established in 2003 by renowned author Storm Constantine, Immanion Press set out initially to rejuvenate her iconic Wraeththu trilogy but soon expanded its horizons, encompassing both unique fiction and compelling anthologies in horror and weird fiction genres. Their non-fiction imprint, Megalithica Books, delves into the realms of magic, the occult, and alternative spirituality, with a particular interest in exploring global deities and innovative belief systems. Whether it's an exploration of "Para Mort" by Storm Constantine and Wendy Darling, or the enigmatic "Colouring Books Gallery" by Tanith Lee, readers are assured a unique literary journey. Submission guidelines.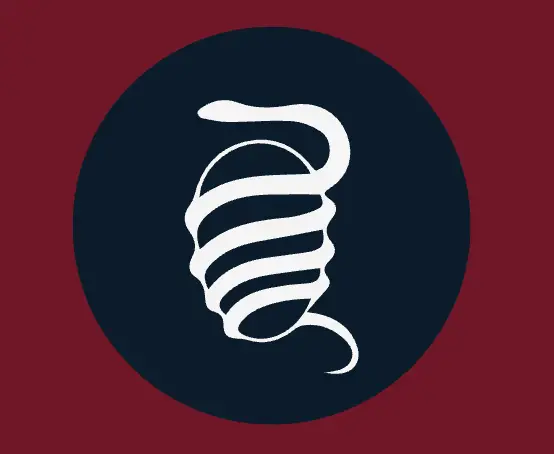 Cosmic Egg Books, under the Collective Ink imprint, stands as an avant-garde independent publisher with a global outreach. Built on a foundation of transparency and collaboration, this publisher offers authors an automated production framework, extensive marketing tools, and a vast contact database. Specializing in an array of genres like Supernatural Fiction, Fantasy, Metaphysical Cosmology, Horror, and Science Fiction, titles such as "I'm Zombie" by Tony Newton and "Arcamira" by Hannah M. Sandoval demonstrate their commitment to delivering riveting literature. Submission guidelines.

Mountaindale Press, founded in 2018 by the dynamic duo Dakota and Dr. Danielle Krout, has swiftly established itself as the paramount hub for LitRPG, GameLit, and Cultivation genres. Dakota, a best-selling author with a military and IT background, leverages his experiences to craft vast, intricate worlds, while Danielle, armed with a Ph.D. in Pharmacology, deftly employs her research acumen for multi-faceted publishing tasks. Their mission is twofold: delight readers with enthralling narratives like "The Metier Apocalypse" and "Dragon Core Chronicles", while simultaneously championing authors to achieve full-time writing careers. At Mountaindale, captivating storytelling meets visionary leadership. Submission guidelines.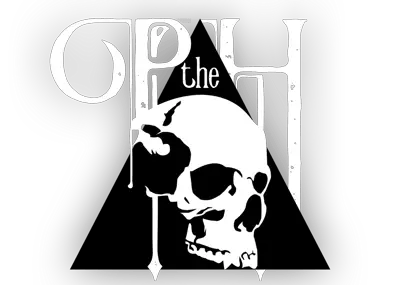 The Parliament House is an oasis of brilliantly bizarre and original storytelling with a penchant for upmarket urban fantasy and paranormal women's fiction. Prioritizing marginalized voices and unconventional narratives, this boutique publisher believes in weaving magic into every page and captivating readers with stories that resonate with real-life complexities. With an impressive digital reach through IPG and a growing Instagram following, they've showcased their offerings at various events and maintained robust ties with global reviewers and booksellers. Notable titles include "The Hook & Crown Duology" by Nicole Knapp and "The Chaos Cycle Duology" by A. J. Vrana. Submission guidelines.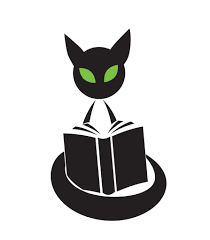 Grimbold Books, nestled in Banbury, Oxfordshire, is a standout publisher of unique science fiction, fantasy, and dark fiction. Through its imprints, Kristell Ink and Tenebris Books, it offers a spectrum from fantasy to dark fairy tales, and historical fiction, while its partnership with the Oslo Writers' League culminates in an annual charity anthology. Beyond their alluring digital and print publications available universally, the company establishes deep-rooted bonds with authors, ensuring meticulous attention from the editing phase to marketing. Titles like "Atlantis and the Game of Time" and "Darkspire Reaches" epitomize their dedication to excellence. Submission guidelines.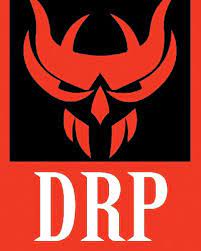 Established in 1985 in Portland, Oregon by Joe Morey, Dark Regions Press has etched its name in the annals of dark fantasy, graphic novels, horror, and science fiction publishing. This press has hosted literary luminaries such as Clive Barker, Stephen King, Neil Gaiman, and hundreds of other noteworthy names, offering readers a chilling blend of dark arts. Celebrated for their signed limited edition hardcovers, the press also embraces trade editions. Their acclaimed titles range from "I am the Abyss" to "Holes for Faces by Ramsey Campbell," solidifying their reputation in dark fantasy and beyond. Submission guidelines.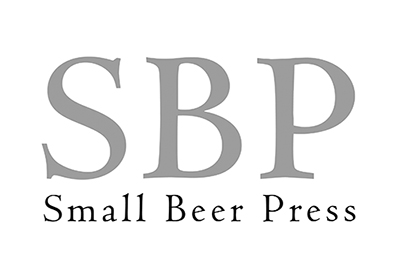 With distinct imprints like Small Beer Press, Big Mouth House, and Peapod Classics, this company also offers chapbooks, a zine, DRM-free ebooks via Weightless Books, and audiobooks from LibroFM. This exceptional publisher is complemented by an independent bookstore, Book Moon, and holds a reputation for producing singular titles that have garnered accolades such as the World Fantasy Award. Represented internationally by The CookeMcDermid Agency, Inc., their office acknowledges its location on Pocomtuc ancestral lands. Over the years, SBP has been likened to a record label for its distinct offerings, receiving praise from sources like the Boston Globe for its unparalleled contributions to the literary world. Submission guidelines.

Founded in 2011, Entangled Publishing has quickly become a powerhouse in the publishing world, gaining accolades, including New York Times bestsellers and Best Of lists. Partnered with industry giant Macmillan in New York, their books span various genres and age groups, from children's titles under the "Little Lark" imprint to sizzling romances in "Scorched." Other imprints, including "Red Tower Books," "Amara," and "Entangled Teen," underscore the company's multifaceted approach. With a diverse team of award-winning professionals, from editors to designers, the company continuously strives to amplify unique voices and perspectives in its expansive catalog. Submission guidelines.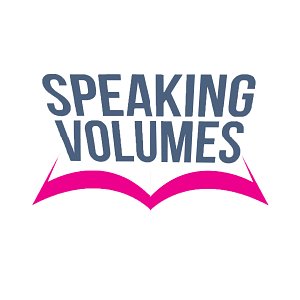 Speaking Volumes is a respected traditional publishing entity, boasting a roster of New York Times, USA Today, and Award-Winning Authors. With an expansive catalog that encompasses genres like Science Fiction, Fantasy, Horror, Westerns, and thriller, this press is dedicated to delivering diverse literary works in formats that cater to contemporary readers' preferences—eBooks, print paperbacks, and audio. The publisher's recent offerings include titles such as "The Hat Diaries" by Nadine Haruni, the thrilling "Burnout" series by Jordan S. Keller, and magical adventures like "Mage Resolution" by Virginia G. McMorrow. Their diverse and dynamic list ensures readers from all tastes can find a title to dive into. Submission guidelines.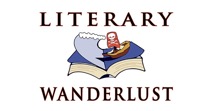 Literary Wanderlust prides itself on being a traditional royalty-paying publisher committed to nurturing both budding and seasoned authors. With a strong team of editors and publishing experts, they focus on producing well-crafted novels across diverse genres without charging their authors any reading fees or service costs. Beyond publishing, they stand by their authors, offering quality editing, striking commercial covers, and fostering a cooperative marketing strategy. Notable titles from their catalog include "The Ticking," "Curse of the Orkney Sea," and the evocative "Echo of the Evercry." They're also proud members of the Independent Book Publishers Association. Submission guidelines.

Founded in 2020, Wraithmarked Creative, LLC has rapidly risen as a guiding star for talented fantasy writers looking to find their audience. With an inaugural acquisition of renowned series like The Shattered Reigns and The Wings of War, the company has now evolved into a robust network of authors, editors, and production aficionados. Their mission is twofold: to deliver exceptional fantasy narratives and to champion budding authors, offering them tangible support in their journey to full-time professional writing. Among their noteworthy collections are titles like The Godforged Chronicles, The Keeper Chronicles, and the riveting Wraithblade Saga. Submission guidelines.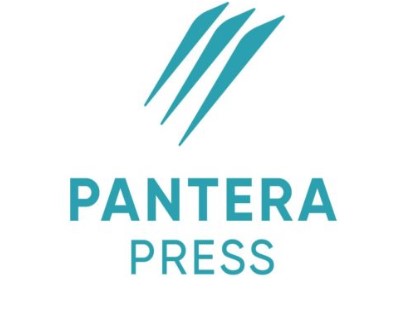 Priding itself as a leading social purpose publisher hailing from Australia, Pantera Press intertwines the realm of impactful literature with social responsibility, establishing its unique "Good Books Doing Good Things" mantra. Beyond just championing various genres, they actively cultivate the next wave of Australian authors and publish books that resonate on a deeper level. Pantera's curated list, from the evocative "Kaldoras" to the captivating "Betrothed", shows their dedication to exceptional storytelling. The brand stands as a testament to the transformative power of literature, pushing boundaries in both the publishing world and societal change. Submission guidelines.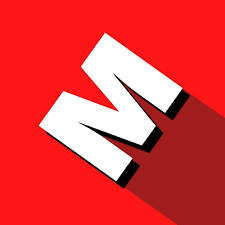 Bay Area-based Montag Press is a distinguished publisher specializing in original fiction and drama that pushes the boundaries of storytelling. Delving deep into realms of experimental, weird, subversive, and speculative genres, they curate narratives that are as profound as they are provocative. Whether it's the peculiar explorations in Scott Navicky's "3 Essays on Imagereality" or the hauntingly compelling tales in "Deep Shade" by Kindred Stockton, the company prides itself in presenting narratives and dramatic pieces replete with compelling plots, intricate characters, and distinctive voices. Submission guidelines.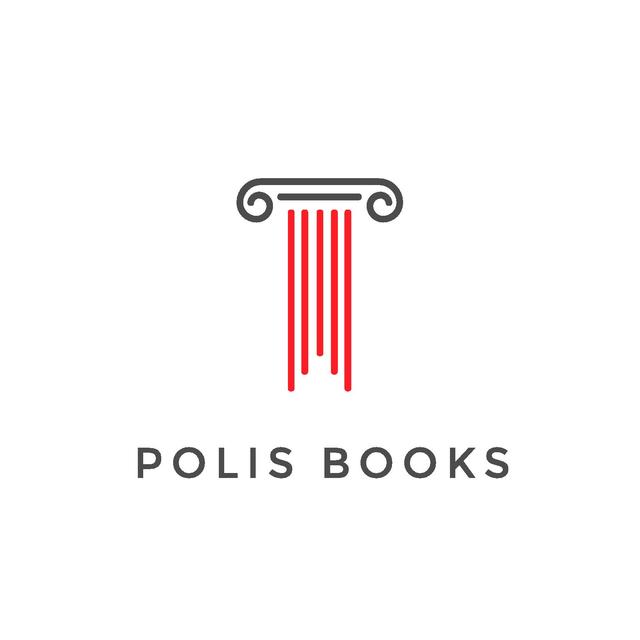 Polis Books, established in 2013, is an independent publishing house merging the service acumen of traditional publishers with the adaptability and innovation of a modern, independent entity. They house Agora, an imprint emphasizing crime fiction reflecting diverse perspectives. Offering both print and digital formats, the company ensures optimal distribution via Publishers Group West/Ingram. With a catalog ranging from Gemma Amor's haunting "The Folly" to the tantalizing "Arya Winters And The Cupcakes Of Doom" by Amita Murray, Polis remains a great source of reads for commercial fiction and non-fiction aficionados. Submission guidelines.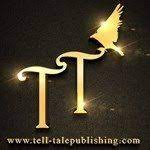 Established in 2009 in Michigan's Lower Peninsula, the Tell-Tale is a dynamic small press publisher, offering a medley of e-books, print, and audiobooks to satiate diverse literary appetites. Guided by their motto "excellence in creative entertainment," the group boasts an eclectic collection largely tinged with magical realism paranormal elements, spanning various imprints such as Dahlia, Casablanca, and Nightshade. While their spectrum ranges from timeless fairy tales to modern urban fantasy tales, each story is crafted to immerse readers in a world of wonder, blending the mystical allure of magic with nuanced settings and characters. Submission guidelines.
Conclusion
In the ever-evolving literary landscape, finding the ideal fantasy publisher can be a daunting task for budding authors. With a plethora of options available to publish fantasy now, it's paramount to identify those publishers who not only have a stellar reputation in the fantasy genre but also maintain an open door for manuscript submissions and book proposals. By ensuring that your chosen publisher aligns with your vision, offers a robust platform, and welcomes new talents, you position yourself at the forefront of the fantasy world, ready to enchant readers with your captivating tales. Next up, you may want to explore a guide on top publishing companies in Long Island.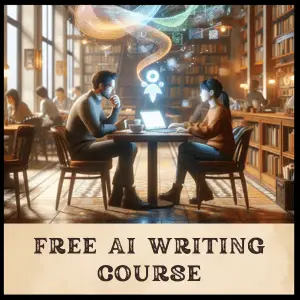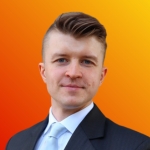 Rafal Reyzer
Hey there, welcome to my blog! I'm a full-time blogger, educator, digital marketer, freelance writer, editor, and content manager with 10+ years of experience. I started RafalReyzer.com to provide you with great tools and strategies you can use to become a proficient writer and achieve freedom through online creativity. My site is a one-stop shop for freelance writers, bloggers, publishers, and content enthusiasts who want to be independent, earn more money, and create beautiful things. Dive into my journey here, and don't miss out on my free 60-minute AI writing online course.