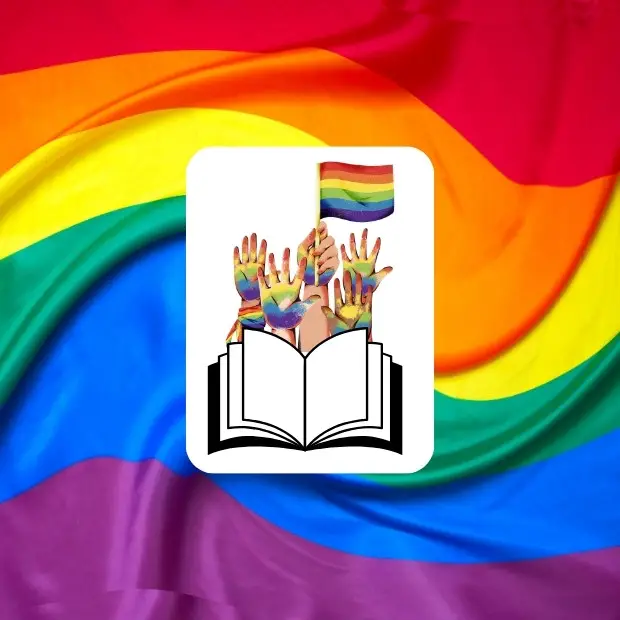 Below, you'll find a curated list of the most notable publishers of LGBTQ+ literature.
Most of them are seeking literary fiction so if you have a powerful story to tell, just click on the "submission guidelines" links and you'll get all the info you need to contribute to the collective writing vision of the LBGTQ+ writing community!
Here's a list of the top LGBTQ+ publishers: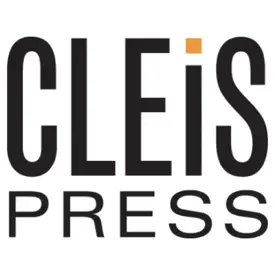 Cleis Press has a major influence in the realm of sexuality-focused publishing in the United States. It's an independent publishing house specializing only in LGBTQ+, BDSM, romance, and erotic literature. With a track record of challenging societal norms and promoting open conversations about sexuality and culture, Cleis is a great source for authors looking to contribute insightful and provocative works. The Press welcomes submissions in LGBTQ+ nonfiction, sexual health guides, women's studies, and erotic fiction. However, they draw a line at novella-length works, art/photography books, graphic novels, poetry, and certain taboo topics within the erotica genre. Authors interested in submitting should send digital proposals to their contact email, providing a detailed book description or query letter, an author bio, and sample chapters. You can generally expect a response within 8-10 weeks if they're interested in your work. Submission guidelines.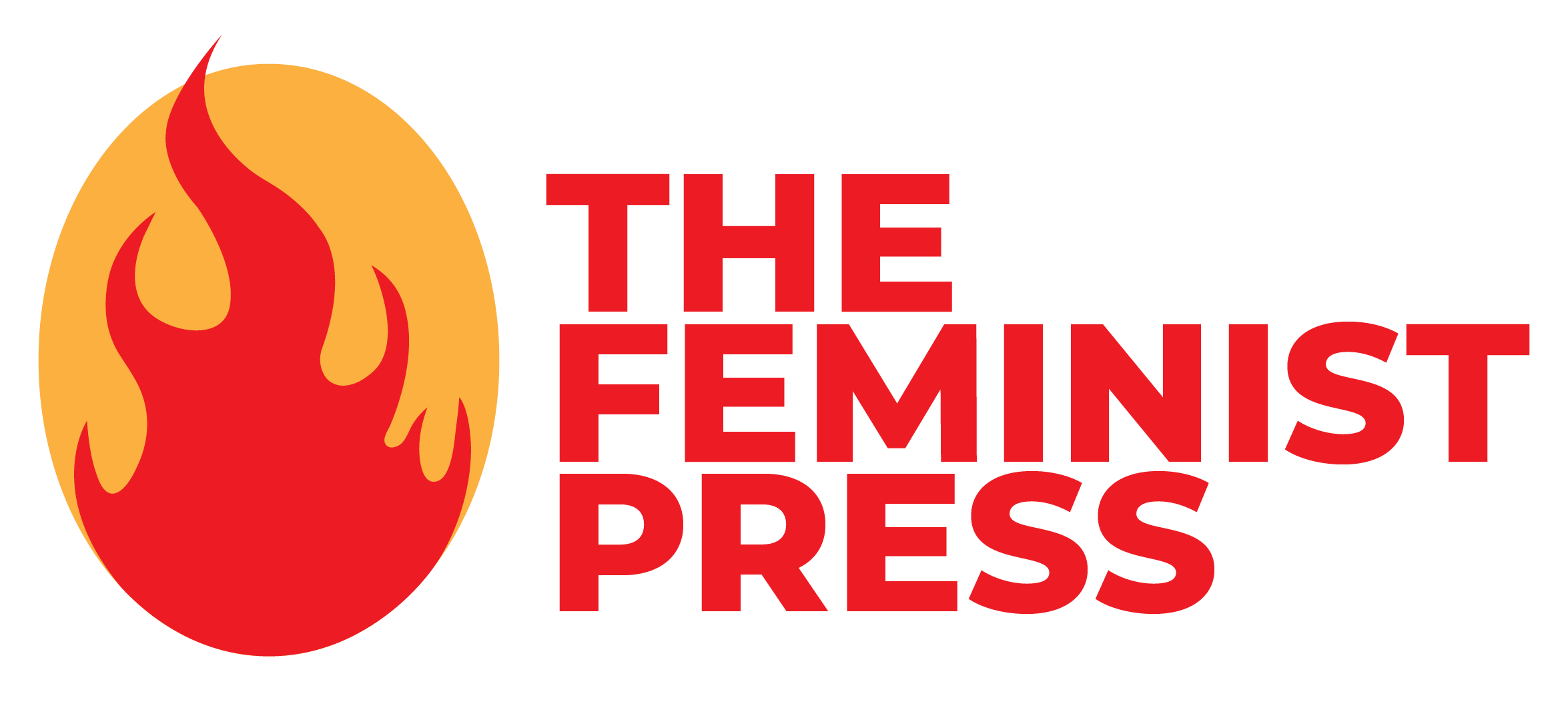 Founded in 1970 as a nonprofit multicultural women's press, the company has evolved to become a vanguard in publishing intersectional and activist works that explore issues of gender, race, and social justice. With a portfolio ranging from cutting-edge fiction to literature in translation and genre-defying texts, the focus here is mostly on projects that propel the feminist conversation into new territories. They have special initiatives like the Louise Meriwether First Book Prize for debut works by women and nonbinary writers of color and Amethyst Editions, a queer-focused imprint. While the press is not currently accepting unsolicited submissions, they typically seek manuscripts that come bundled with a synopsis, author bio, and brief marketing plan. Keep an eye on their website for the next reading period if you're looking to contribute fresh stories on topics like intersectional feminism, environmental justice, and immigration. Submission guidelines.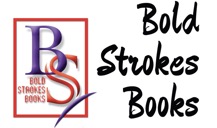 Bold Strokes Books is an LGBTQ-focused independent publisher led by Len Barot, an award-winning author with over twenty-five years of experience in both writing and publishing. Specializing in a wide range of genres including romance, crime, and speculative fiction, the publisher places a strong emphasis on quality and diversity, aiming to represent various cultures, backgrounds, and viewpoints within the LGBTQ+ community. They don't accept simultaneous submissions to multiple publishers and require authors to submit complete manuscripts, a cover letter detailing a one-page synopsis, and an author bio. The team is dedicated to making the publishing experience rewarding for authors by offering individualized attention through every stage, from manuscript review to aggressive marketing and distribution. Submission guidelines.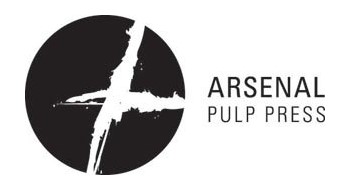 Arsenal Pulp Press is a Vancouver-based independent publisher renowned for its diverse catalog of over 400 titles, including works in literary fiction, non-fiction, poetry, and LGBTQ2S+ and BIPOC literature. With many accolades, including the Jim Douglas Publisher of the Year Award, the press focuses on publishing 15 to 20 new titles annually in subject areas such as political studies, cultural studies, and children's literature emphasizing diversity. Known for its rigorous submission guidelines, Arsenal Pulp Press accepts email submissions that include a synopsis, a chapter outline for non-fiction, writing credentials, a 50-page manuscript excerpt, and a marketing analysis. They aim to respond to submissions within three to six months. Submission guidelines.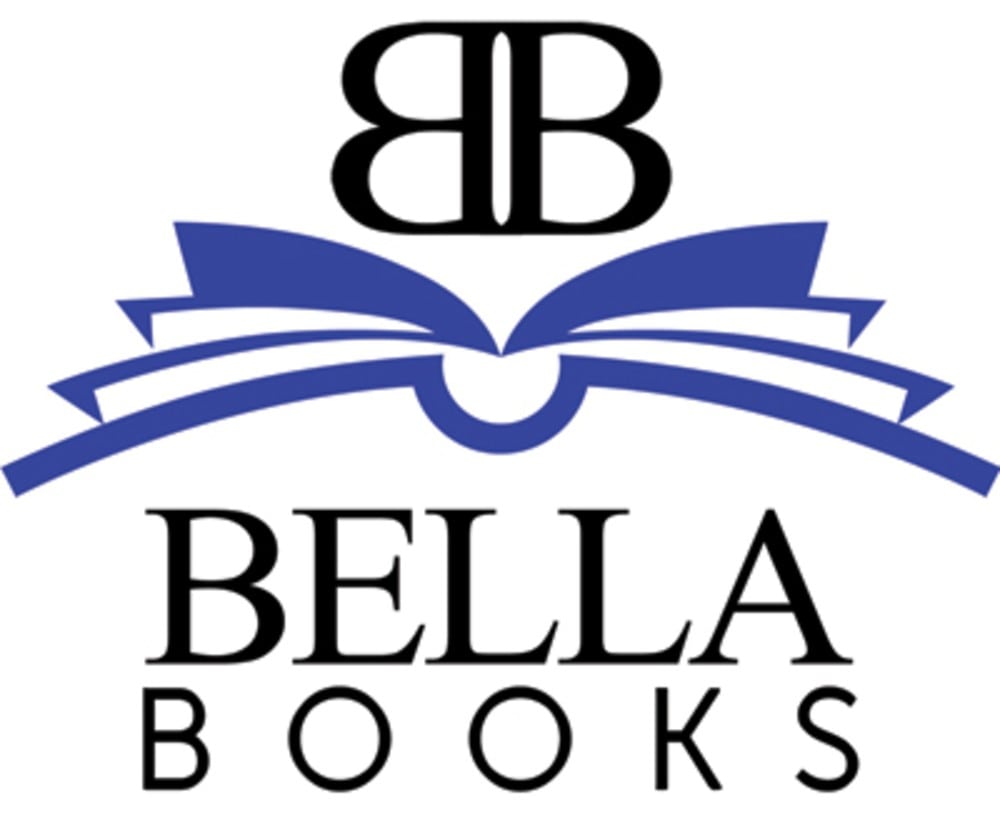 Bella Books is the largest lesbian-owned press focusing on publishing fiction for and about women-loving women across various genres like young adult romance, mystery, and science fiction. Committed to anti-racism and diversity, Bella aims to amplify the voices of lesbian, queer, bisexual, and gender non-conforming authors. With a book catalog available in print and e-book formats, the press offers a platform for stories that are both contemporary and universal. Their submission process is detailed, requiring a cover letter, synopsis, and the complete manuscript, and they aim to respond to submissions within 90 days. Submission guidelines.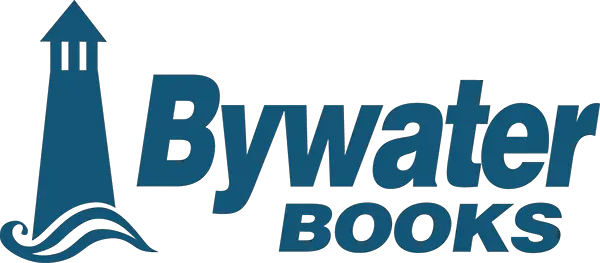 Bywater Books, Inc., along with its imprint Amble Press, specializes in publishing vibrant and irresistible fiction aimed primarily at lesbian gay bisexual transgender, sapphic, and WLW (women-loving-women) audiences, as well as queer writers of diverse identities within the LGBTQ+ community. Their focus extends to fiction and narrative non-fiction across genres like contemporary general fiction, crime fiction, historical fiction, and more, but they do not publish poetry or erotica. Submissions must be exclusive, fully completed, and adhere to specific formatting guidelines, including a 1-2 page synopsis and a short author's bio. Submission guidelines.

Lethe Press is an independent publisher founded in 2001, focusing on speculative, horror, and queer fiction. Named after the Greek river of memory and forgetfulness, it seeks to publish works that mainstream publishers often overlook. With a variety of accolades including Lambda Literary and Shirley Jackson Awards, Lethe Press is open to novel and novella submissions, specifically seeking queer and LGBT+ speculative fiction, horror, and weird fiction. They also have a dedicated imprint, She Reads, for lesbian fiction, particularly mysteries transgender erotic romance, and thrillers. Submissions should include a query email with a synopsis, bio, and rationale for why Lethe would be a good fit for the work. Submission guidelines.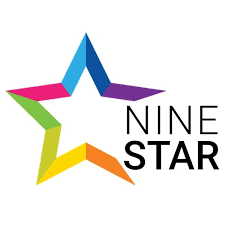 NineStar Press is a New Mexico-based boutique publisher specializing in various romance sub-genres, erotica, and literary fiction. Owned and managed by LGBTQA+ individuals, the press welcomes authors and characters that are often underrepresented in mainstream literature. For romance submissions, they seek manuscripts between 20-120k words with a focus on LGBTQA+ relationships, while for literary novels, the length should be between 45-120k words featuring an LGBTQA+ main character. Submissions should be sent via email with specific guidelines followed. Submission guidelines.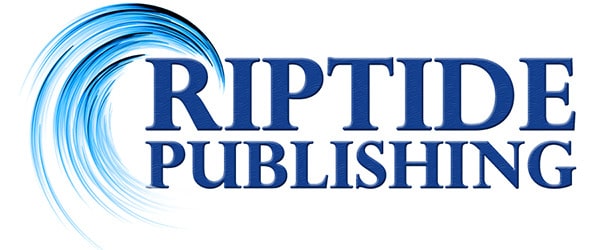 Founded in 2011, Riptide Publishing is a boutique publisher renowned for its high-quality LGBTQ fiction that goes beyond just romance. The press has three imprints: Riptide for romance and erotica, Anglerfish for non-romantic stories "exploring what lurks in the depths," and Triton for a variety of YA titles. They accept unsolicited manuscripts ranging from 25,000 to 90,000 words across genres like contemporary romance, romantic suspense, and high fantasy romance, but explicitly avoid stories that perpetuate the "Dead Queers" stereotype. With a focus on representing the full spectrum of queer experiences, the press prioritizes submissions from authors of color. Submission guidelines.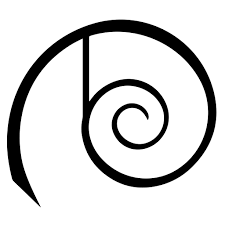 Dreamspinner Press specializes in publishing gay male romance stories across a diverse collection of genres. The press seeks works that, while not necessarily graphic, must feature a primary or strong secondary romance plot line centered on the interaction between two or more male characters. Stories should culminate in a gay or all-male polyamorous relationship, although other types of relationships are permissible as secondary elements or for character development. Dreamspinner encourages genre-crossing tales, whether they are stand-alone pieces or part of a larger series. Submission guidelines.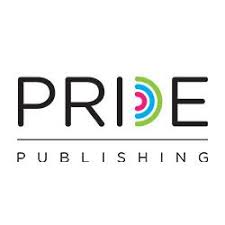 Totally Entwined Group, established in 2006, is a full-service, royalty-paying publisher specializing in romance fiction across a wide range of genres. With a focus on innovation and quality, the group operates under a unique 'Open Publishing' model that offers authors flexibility and support without charging fees for publication. Through its imprint Pride Publishing, the group is actively seeking romance manuscripts featuring GLBTQI lead characters, with word counts ranging from 10,000 to 100,000. Genres accepted include everything from contemporary and historical to fantasy, sci-fi, and paranormal. Authors earn a royalty rate of 40% for eBooks and 10% for print based on a standard four-year contract. Submission guidelines.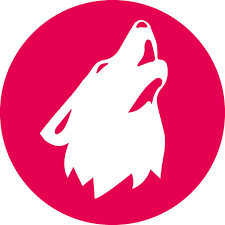 Ylva Publishing is a woman-owned, independent publisher specializing in high-quality lesbian fiction and women-loving-women stories. Established in 2012, Ylva is dedicated to publishing works that feature strong female characters and champion diversity in storytelling. With a roster of award-winning, international authors, the publisher is committed to inclusivity, actively seeking submissions from authors of various ethnicities, ages, and abilities. The company provides a full suite of professional publishing services, covering editing, cover art, ebook publication, and audiobook narration, all at no cost to the author. They have a preferred word count of 50,000 to 80,000 for genres such as romance, crime, young adult, and historical fiction. Submission guidelines.
Interlude Press is an award-winning boutique publisher specializing in LGBTQ+ general and romantic fiction across all genres, founded in 2014. Alongside its young adult imprint, Duet Books, Interlude offers a curated catalog of over 90 original titles and has received multiple awards and critical acclaim. The publisher prides itself on featuring well-crafted novels with diverse casts and lead characters from across the LGBTQ+ spectrum. They accept LGBTQ fiction manuscripts between 60,000 to 90,000 words that are complete and edited. Interlude places a strong emphasis on ethical storytelling, refusing to publish material that might be too explicit. Submission guidelines.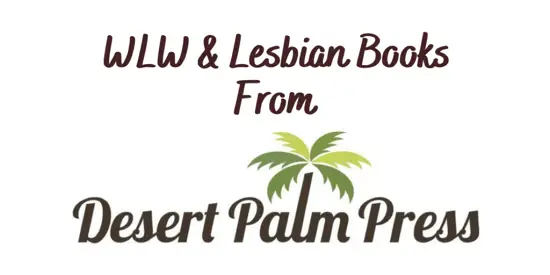 Founded in 2014 by R. Lee Fitzsimmons, Desert Palm Press is a California-based independent publisher focused primarily on adult genre fiction and on amplifying the diverse voices of the Lesbian and LGBTQ+ community. Committed to publishing stories that are accurate and respectful, the press features a wide array of fiction genres and has plans to include non-fiction in the future. Through the collaborative effort of authors, editors, graphic designers, and proofreaders, the Press aims to offer readers an inclusive and reflective experience. Their ebooks and paperbacks are globally accessible through various online retailers and library services like Scribd and Overdrive. Submission guidelines.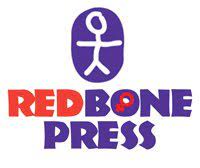 Founded in 1997 by Lisa C. Moore, RedBone Press specializes in publishing literature that celebrates the cultures of black lesbians and gay men, aiming to bridge understanding within the broader black community. Initially focusing on black lesbian voices, the press broadened its mission in 2004 to include works by black gay men. Recognized for its quality literature, the Press has garnered multiple Lambda Literary Awards and a PEN/Beyond Margins Award. Their titles are available for order through their website, independent bookstores in the U.S., and Small Press Distribution. Submission guidelines.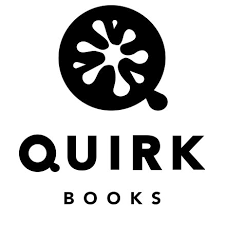 Founded in 2002 and based in historic Old City, Philadelphia, Quirk Books is a publisher specializing in highly curated, unconventional books across various genres for both adults and children. Known for their distinctive positioning and packaging, Quirk aims to publish books that serve as conversation starters and are "objects of desire." Their best-selling titles include Miss Peregrine's Home for Peculiar Children, My Best Friend's Exorcism, Pride and Prejudice and Zombies, and The Baby Owner's Manual, among others. Distributed globally by Penguin Random House, Quirk currently only reviews digital queries and sample material, mainly from represented authors, as their unsolicited submissions inbox is temporarily closed. Submission guidelines.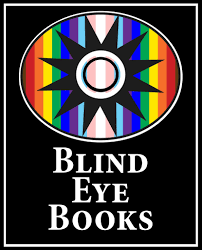 Blind Eye Books is a publishing house focused on releasing high-quality science fiction, fantasy, mystery, and romance novels that feature LGBTQ protagonists. With a specific word count range of 70,000 to 150,000 for manuscripts, the publisher does not entertain short story collections, poetry, erotica, horror, or non-fiction. Writers are encouraged to adhere to standard manuscript formatting and to include their real names and contact details on the first page. The company accepts both electronic and paper submissions, and manuscripts are reviewed for up to thirty days. The company is based in Bellingham, Washington, and communicates updates through a semi-annual newsletter. Submission guidelines.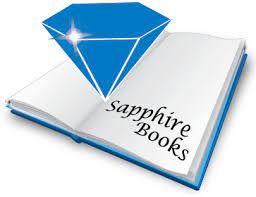 Founded in 2010 by Christine Svendsen, Sapphire Books specializes in publishing fiction, non-fiction, and biographical works that focus on the lesbian community. The publisher is committed to high-quality literature that reflects the diverse experiences of its lesbian readers' lives, with specific current interests in genres such as romance, mystery with romantic elements, and young adult fiction. With a thorough review process for each manuscript, Sapphire Books ensures a variety of perspectives in evaluating submissions, and it has an average decision-making timeline of 8 to 11 weeks. Titles are available in both print and digital formats and can be purchased through multiple channels including their website, Amazon, and Barnes & Noble. Submission guidelines.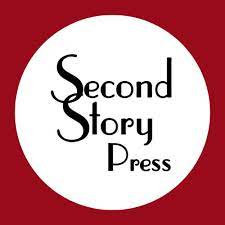 Founded in 1988, Second Story Press is a Canadian publishing house committed to producing books that focus on social justice, human rights, and equality, with an emphasis on strong female characters and underrepresented voices. Their catalog includes adult and young adult fiction and nonfiction, as well as children's books, and their works have been translated into over 50 languages and sold globally. Specializing in #OwnVoices authors, the press has a diverse list that aims to represent communities traditionally marginalized in publishing, including Indigenous, Black, people of color, people with disabilities, and members of the LGBTQIA+ community. While they primarily focus on Canadian authors, their books have garnered international acclaim and numerous awards. Submission guidelines.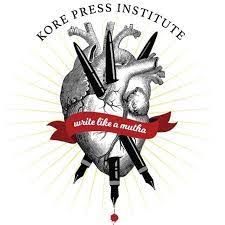 Kore Press Institute is an intersectional feminist literary arts organization with a long history of promoting social justice and combating hate through publishing, education, and community engagement. The institute centers on amplifying the voices of women and transgender or gender non-conforming individuals, offering various awards and publication opportunities in genres like poetry, fiction, non-fiction, and memoir. With initiatives such as the Kore Press Poetry Prize, First Book Award for Poetry, Short Fiction Award, and Memoir Award, they provide financial incentives and publication avenues for original, unpublished works. Submissions are typically evaluated by a diverse panel of established writers, and the contests and open submission periods provide substantial opportunities for emerging voices in queer literature. Submission guidelines.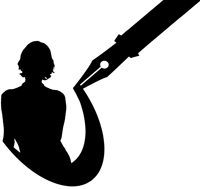 Supposed Crimes, LLC is a unique publisher in the LGBTQ literary space, specializing in genre fiction that ranges from Westerns and science fiction to horror and action, rather than focusing solely on romance. The name "Supposed Crimes" references the historical criminalization of homosexuality, and the publisher encourages subversive storytelling pulp fiction that challenges societal norms and stereotypes. While they have roots in lesbian literature, their catalog has expanded to include a broad range of queer stories and perspectives. They offer titles across various categories, including paranormal, steampunk, erotica, historical fiction, and mystery, and are open to forming strategic partnerships for the ongoing development of their literary properties. Submission guidelines.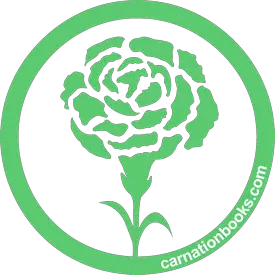 Carnation Books is an independent publisher with a focus on uplifting fanfiction authors who write LGBTQIA+ characters and stories. Named after the green carnation, a historic symbol of the gay community, the publisher embodies the motto "Fandom First" in its commitment to putting fanwork creators and fans at the forefront of its operations. Carnation Books offers comprehensive publishing services, including paid advertising, cover artwork, and formatting, allowing authors to concentrate on their writing. They publish ebooks primarily on Amazon, with the option for paperback versions of full-length works. Submission guidelines.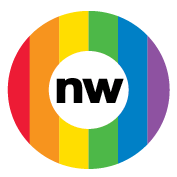 Founded in 2010 by LGBT comics activist Charles "Zan" Christensen, Northwest Press is a specialized publisher committed to producing high-quality lesbian, gay, bisexual, and transgender comics and graphic novels. The independent publishing company has a dual focus on showcasing established talent and nurturing emerging voices in the LGBT comics community. With a catalog that includes both print and digital works, the company has received several accolades including the Lambda Literary Award and the Ignatz Award for Outstanding Anthology. While the publisher primarily focuses on full-length graphic novels, it also offers a platform for shorter digital comics with flexible, non-exclusive distribution agreements and competitive royalty rates. They invite submissions of substantially complete works that center on LGBT characters and experiences. Submission guidelines.

Saraband is an award-winning independent publisher based in Salford, Manchester, specializing in a diverse range of genres including literary, historical, and contemporary fiction, as well as nature writing and environmental issues. Celebrated for its focus on underrepresented voices and regional cultures, Saraband collaboratively works with authors to produce high-quality content in both print and digital formats. Committed to sustainability and building strong relationships across the indie publishing landscape, the publisher is a member of various industry organizations such as the Northern Fiction Alliance, Publishing Scotland, and the Independent Publishers Guild. Their offerings extend to multimedia content through podcasts, videos, and social channels, making them a versatile player in the modern publishing ecosystem. Submission guidelines.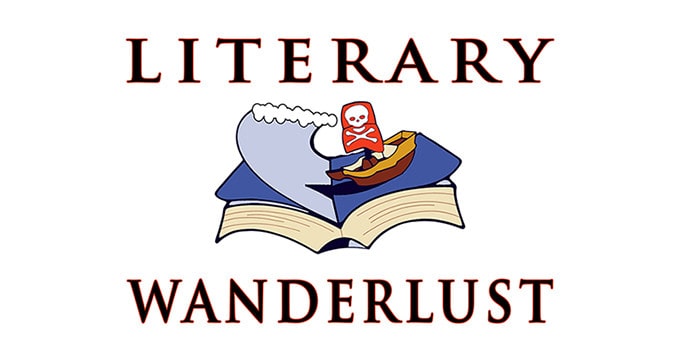 Literary Wanderlust is a traditional publishing house that focuses on novels across various genres, including well-written lesbian fiction. Based on a collaborative approach, the publisher offers quality editing, commercial covers, and joint marketing plans, emphasizing a partnership between the author and publisher for mutual success. First-time authors can expect initial royalty rates of 10% for print and 25% for digital works, with all contracts negotiable. Literary Wanderlust welcomes unsolicited manuscripts within specified word counts and does not charge reading fees or any other fees to its authors. Submissions are accepted exclusively online, and the publisher is a member of the Independent Book Publishers Association. Submission guidelines.

Alice James Books, founded in 1973 as a feminist press, is a Maine-based independent publisher exclusively dedicated to poetry. Initially created to amplify the voices of women poets, the press has since expanded its mission to include poets of all genders and backgrounds. Noted for its collaborative partnerships with authors and attention to book aesthetics, the company offers the Alice James Award, a prestigious annual competition for emerging and established U.S.-based poets. The award includes a $2,000 cash prize, book publication, and distribution, with one or more additional manuscripts also selected for publication as the Editor's Choice. With a screening process that involves at least two reads per manuscript, Alice James aims to drive social conversations and foster empathy through literature. Submission guidelines.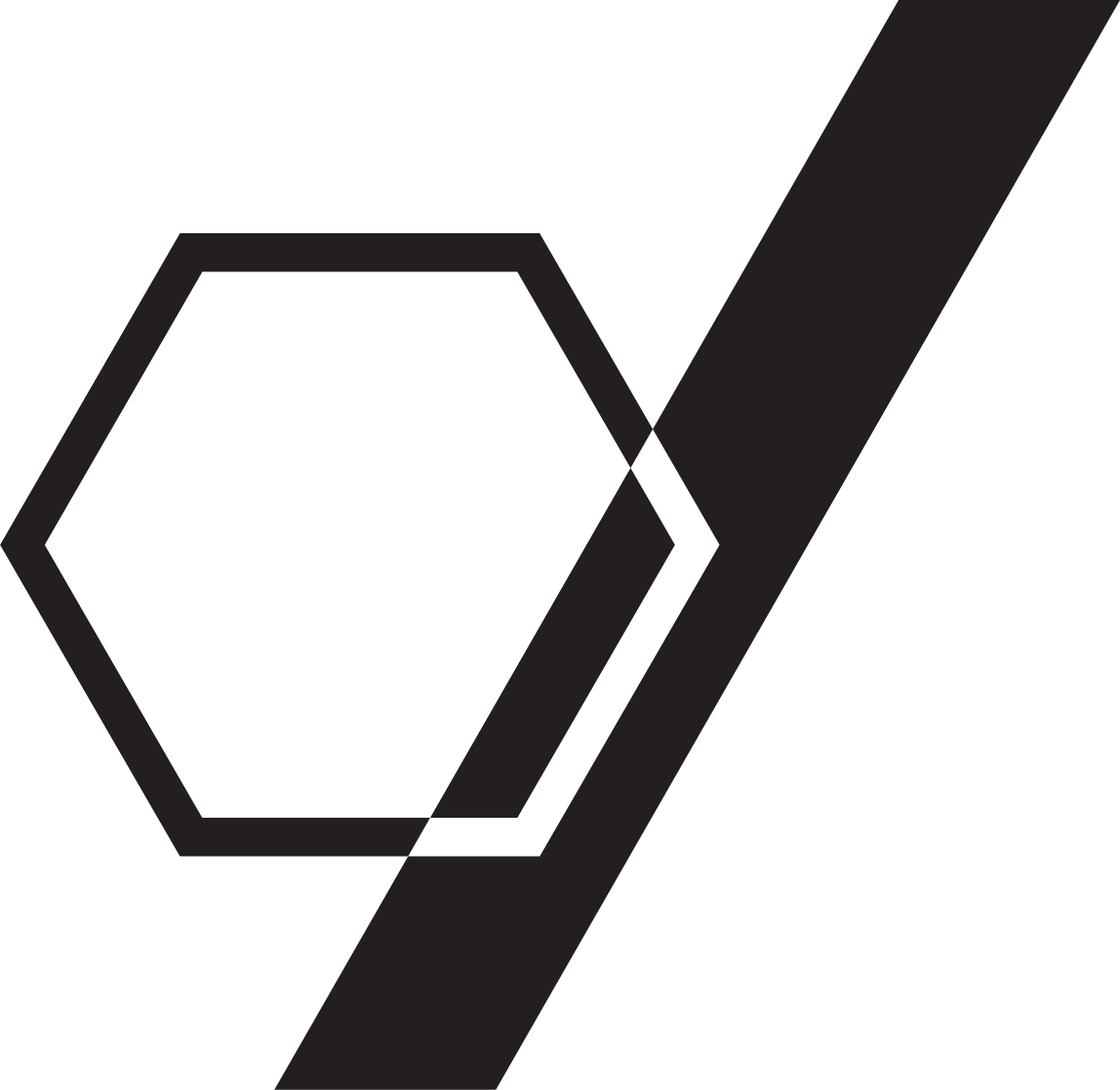 Cipher Press is a UK-based publisher focused exclusively on queer fiction and non-fiction. Entirely queer-owned and operated, the company aims to disrupt traditional literary canons by amplifying underrepresented LGBTQIA+ voices, particularly those of people of color, the working class, and trans and gender non-conforming individuals. With over a decade of experience in bookselling, publishing, and editorial work, Cipher Press seeks to enrich the literary landscape by publishing books that offer fresh perspectives and reach underserved communities. Submissions are intermittently open, with updates provided through social media and newsletters. Submission guidelines.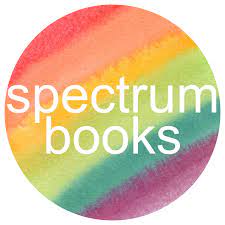 Spectrum Books, founded in 2020 in London, is dedicated to publishing LGBTQ+ fiction and non-fiction, aiming to address the underrepresentation of such works in mainstream publishing. Led by best-selling authors Andrew and Carl, who specialize in thriller, fantasy, and crime genres, the publisher offers professional editing, cover design, formatting, and marketing assistance to its authors. Not a vanity publisher, the company does not charge authors for these services and maintains an open submissions policy, focusing on works that are well-edited and adhere to certain content guidelines. Their editorial process takes up to six weeks, and they strongly encourage authors to have a robust social media marketing strategy. Submission guidelines.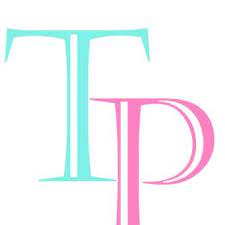 Transgress Press is an independent publisher committed to fostering progressive change and innovative thought. With a focus on collaborating with entrepreneurs, artists, scholars, and community organizations, the press extends its impact through cultural and educational programming worldwide. Transgress Press has a detailed submission process, asking for a comprehensive proposal that addresses elements like focus, aims, target audience, and differentiation from competing titles. A managing editor evaluates these proposals over six to eight weeks, focusing on the project's alignment with the publisher's ethos and market viability. If approved, authors enter into a formal contract and proceed to the editorial and production phases. Submission guidelines.

Bedazzled Ink is an independent publisher with a focus on amplifying the unique and underrepresented voices of women in general and literary fiction, nonfiction, and children's books. Founded in 2004 to publish the kind of books its creators wanted to read, the publisher initially launched Khimairal Ink Magazine in 2005 to attract both authors and readers. The magazine ran until 2011. In 2015, they expanded their offerings with GusGus Press, a subsidiary focused on poetry, short stories, and novellas. Bedazzled Ink is also committed to LGBTQ+ representation, offering titles in lesbian, bisexual, and transgender fiction, as well as creative nonfiction as well as books featuring LGBTQ+ secondary characters. Submission guidelines.
Conclusion
The LGBTQ+ publishing world offers something for everyone. From focusing on releasing well-written commercial fiction to amplifying marginalized voices, there is a breadth of options for readers seeking gay and lesbian interest literature. Whether you're in the mood for queer romance with lesbian and bisexual heroines or works with a romantic or erotic focus, these publishers are leading the way in offering inclusive, compelling narratives.
Rafal Reyzer
Hey there, welcome to my blog! I'm a full-time blogger, educator, digital marketer, freelance writer, editor and content manager with 10+ years of experience. I started RafalReyzer.com to provide you with great tools and strategies you can use to achieve freedom from 9 to 5 through online creativity. My site is a one-stop-shop for freelance writers, bloggers, publishers, content enthusiasts who want to be independent, earn more money and create beautiful things. Feel free to
learn more about me here.