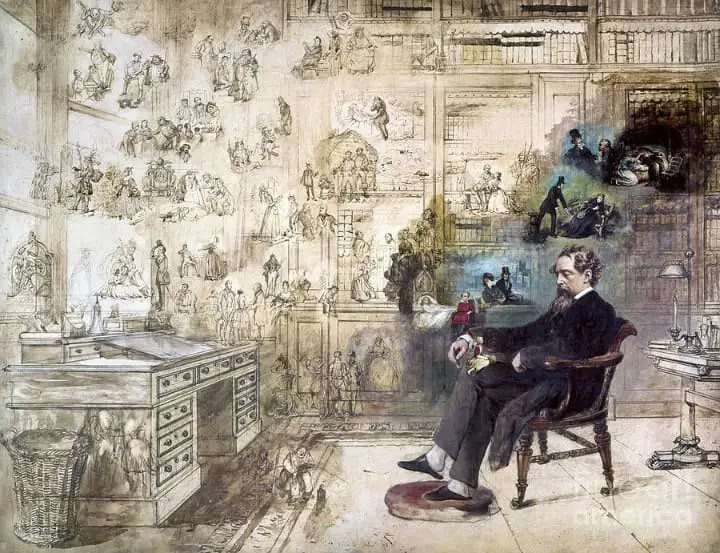 Works of fiction open up new worlds in the mind's eye.
In our time, this old art form competes with cinema as a vehicle for storytelling. And while media are in a never-ending siege of our senses, the novels are the anchor we drop into the sea of imagination. They're like different dimensions we can access at will, and they teach us lessons of our unlived lives. By reading, we can cross the Alps with Hannibal, hop on a freight train in 1950s California with Jack Kerouac, or swim naked in Greece with Henry Miller. Below you will find a list of the fiction books that inspired me the most. While not comprehensive and not containing many classics, this list contains at least one great title that will change your life. Do you already know which one is it going to be?
50 Inspiring Fiction Books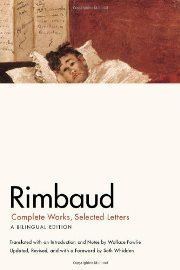 Arthur Rimbaud – Complete Works
I bought the old edition of this book in an old English bookstore in Madrid. Putting the original French versions next to English translations was a great idea. Most of Rimbaud's poems were written when he was around 15 – 21 years old. Later, he renounced poetry and pursued adventures in the dangerous lands of North Africa. When you read his work, you'll realize that he was a truly precocious and exotic character – even mystical one would say. He went to the edge of human experience to realize his ideal of true poetry.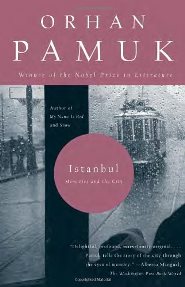 Orhan Pamuk – Istanbul: Memories and the City
"Istanbul" is a wonderful memoir about the city embedded between the East and the West. Orhan Pamuk takes you through the little-known places and talks about obscure characters which helped him to form his artistic identity. He also mentions his first romantic adventure during his time as an amateur painter. The whole book is filled with wonderful nostalgia, (in Turkish called huzun), which permeates the city. Istanbul is mostly dark, and cold, huge and poor, and it's beautiful. I remember re-reading this book, stranded on a small boat that would take me between the two continents. It was a beautiful experience.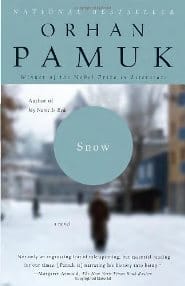 Orhan Pamuk – Snow
Most probably, this book led to Orhan Pamuk's Nobel Prize. In a distant city called Kars, there's a spate of suicides committed by young girls who were forbidden to wear headscarves. Ka, the famous poet goes to the city to investigate these occurrences (and reclaim his lost love along the way). From this basic premise, you can see why Pamuk got into so much trouble with the Islam-oriented Turkish government. Besides the hatred of many Turks, "Snow" enabled Pamuk to gain international recognition and respect in the secular world.
Orhan Pamuk – My Name Is Red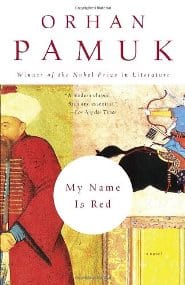 This book enchanted me from the very beginning. It's set in 16th-century Constantinople, and it's filled with mystery and the beauty of art. Famous Ottoman miniaturists are commissioned by the Sultan to produce their work in the European style which, of course, is an affront to Islam. There's a dead body and Black (the main character) has to unwind the riddle which lies within the miniatures themselves. It's a beautiful story, and a great study of philosophy, history, and culture.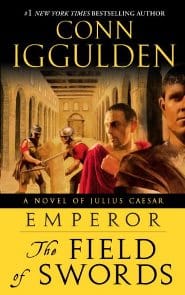 Conn Iggulden – Emperor (Series)
There's a whole Emperor series. It consists of five volumes and tells a gripping story of Julius Caesar. These books are not historically accurate, but they're very entertaining. As always, Caesar is obsessed with the ambition of becoming the ruler of Rome, and you can follow him from humble beginnings to fame and glory, and The Ides of March. I've found the whole series quite inspirational (you can pick up some leadership strategies as well) and it's a great pleasure to stand beside the great general when he utters "Alea iacta est!".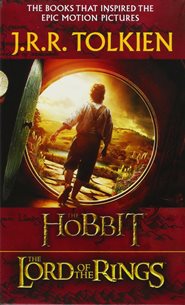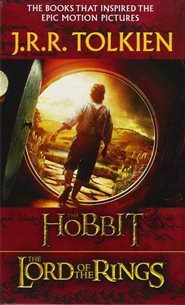 J. R. R. Tolkien – The Lord of the Rings & The Hobbit
There's no comment required for these. LOTR is a quintessential fantasy trilogy (and The Hobbit is its loyal companion). It has all the necessary ingredients – a vast, mythical land, great powers, ancient secrets, sorcery, and extraordinary language and history. People spend years analyzing Middle Earth and they can't get enough of it. I wouldn't go so far, but I have to say that I'm a fan.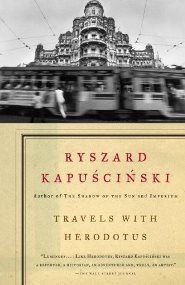 Ryszard Kapuściński – Travels With Herodotus
This is a travel book par excellence. Kapuściński gets a permit to leave communist Poland and embarks on a grand journey across the globe. The Histories, by Herodotus, help him to navigate, learn about distant lands, and write his own story. The book is a blend between the ancient and the new which makes it so much more interesting. On an unconscious level, this book primed me to join the ranks of world travelers; always in search of the new and never fully content in one place.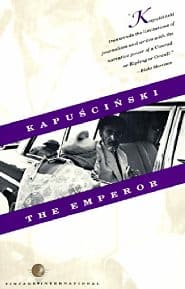 Ryszard Kapuściński – The Emperor
Haile Selassie, or Jah, as referred to by the Rastafarians was the last emperor of Ethiopia. Quickly after his demise, Kapuściński travels to The Dark Continent to inquire about his majesty. He learns that the reality of Selassie's rule is far from the glorious stories told about him abroad. Interviewees share stories of hunger, the poverty of the people, and the splendor of the emperor's palatial life. It's an interesting account of the downfall of a despot. You can see that many others ended up similarly.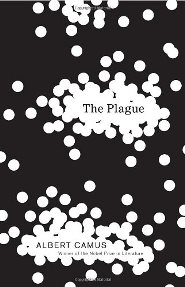 Albert Camus – The Plague
"The Plague" is a haunting, classic novel by Camus. I read it many years ago but always wanted to come back to its contents. It made me fall in love with the land I've never visited – North Africa. Oran is struck by the bubonic plague, and Dr. Rieux has to do something about it, but he simply can't. He watches the city as it collapses in pain and agony. As you can imagine, the book is deeply pessimistic but it reaches far into the hearts and minds of readers and touches upon many philosophical questions.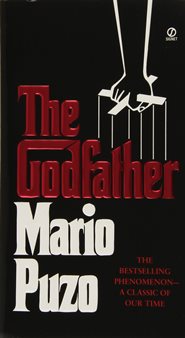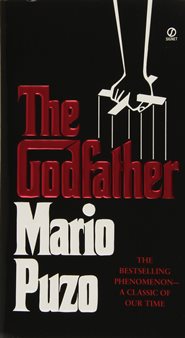 Mario Puzo – The Godfather
"I'll make him an offer he can't refuse", "A man who doesn't spend time with his family can never be a real man" and my favorite, "Leave the gun, take the cannoli". These are some of the quotes from the book that made the Mafia famous. Before "The Godfather", most Italian Mafiosi didn't follow the rules of Don Corleone, but after the book came out, they started to act their part. Above all, Puzo's work had a great cultural influence, and there's nothing like reading the book and then watching Marlon Brando in Coppola's masterpiece.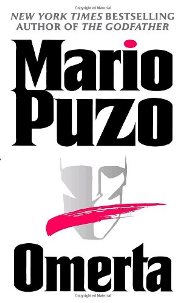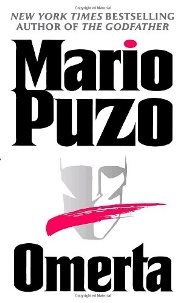 Mario Puzo – Omerta
Men will appreciate this one, as it's all about power and honor. Drink a glass of your favorite poison, espouse yourself in your armchair, and "go to the mattresses" with Astorre Viola, the main character of the book. Of course, you shouldn't get into this one before reading "The Godfather" first, but if you enjoyed Puzo's magnum opus, you will surely like "Omerta", which in Italian signifies the code of silence – break it at your peril.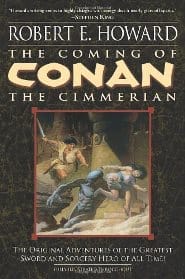 Robert E. Howard – Conan: The Barbarian
I enjoyed reading the Conan books when I was younger, as I was impressed by the "Conan the Barbarian" movie with Schwarzenegger (I still like to listen to the superb, epic soundtrack by Basil Poledouris). Robert E. Howard was the father of the sword and sorcery subgenre, and that's quite an achievement for a person who died at the humble age of thirty. Most of the Conan stories are quite similar. There is a villain (usually a sneaky sorcerer or a huge monster), a noble lady waiting to be saved, and there is Conan who smashes everything into pieces and conducts himself with ultimate badassery. If you want an easy and entertaining read, here's your choice.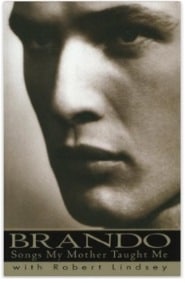 Marlon Brando – Songs My Mother Taught Me
This autobiographical work will be appreciated by fans of Brando, and cinema in general. It's an inspiring story that taught me many things about life, acting, and independence. Brando started as a country kid. He didn't even have proper shoes for school, so he had to go in his shit-covered wellies (in a way, it reminds me of the great Iranian movie, "Children of Heaven"). Then he started acting and the new world opened up for him. The stories about the promiscuity in the old NYC were truly fascinating to me. I'm an organized person, and I've found it amazing that a person like Brando sometimes wouldn't even read the script, but still managed to create unforgettable characters.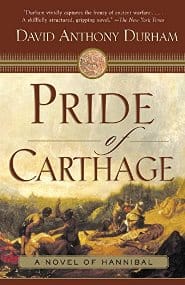 David Anthony Durham – Pride of Carthage
"Hannibal at the gates!" Just like "The Emperor", "Pride of Carthage" tells the story of a great military leader of ancient times. This time we join the military council of Hannibal, who crossed the Alps and nearly conquered the Roman Empire during the Second Punic War. If you're a fan of historical novels, court intrigues, and epic battles, this book will provide all the goodies.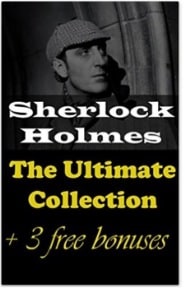 Arthur Conan Doyle – Sherlock Holmes
I always enjoyed the character of Mr. Holmes. I have found a kindred spirit in him. He taught me how to improve my powers of observation and use my intuition in social situations. He's also a quirky persona – not leaving his Baker Street apartment for days, smoking his pipe, and getting high on cocaine out of pure boredom. As a true bohemian and an independent soul, Holmes paved the way for many characters like him (but no one's like him, really).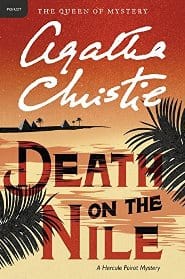 Agatha Christie – Death on the Nile
Any conversation about famous detectives has to include the unforgettable Hercules Poirot. He's the polar opposite of Holmes, although no less eccentric. The Belgian detective, who appeared in thirty-three novels by Christie, is a prude little fellow, and a perfectionist like no other. "Death on The Nile" is a book you should start with if you want to get acquainted with him (the famous "Murder on Orient Express" also wouldn't be a bad idea).
Agatha Christie – Taken at the Flood
This is another book from the Poirot series that I've found especially worth reading. The plot is a maze full of surprises, intricate details, money, and of course, murder. The series (including this episode) was beautifully filmed, with David Suchet as Poirot. There are seventy episodes in total and they are a treat for any fan of mystery. An evening spent in the company of a famous detective is never wasted.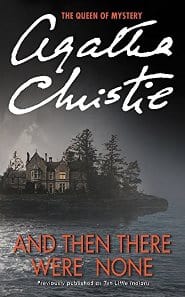 Agatha Christie – And Then There Were None
Originally published as "Ten Little Niggers" in 1939, the novel is Christie's masterpiece. I remember that I had to put it down at some point because it was just too depressively scary. There's a group of ten people who, for different reasons, are lured to a remote island. They soon find out that instead of holidays, or job offers, they are going to receive punishment for their past crimes. "Ten little Indian Boys went out to dine; One choked his little self and then there were nine". And there's no escaping I tell you! Reading this book is a wonderful experience.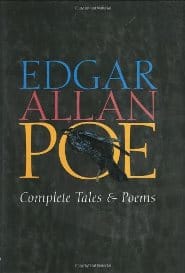 Edgar Allan Poe – Complete Tales & Poems
Your life is never the same after reading some of the gothic classics of Edgar Allan Poe. The stories like "The Fall of The House of Usher" or "The Murders in the Rue Morgue" will give you the creeps you need. Then, there are the famous poems like "The Raven" or "Annabel Lee" that will let you dwell in an unexplainably murky afterglow. It's amazing how, through the use of language, (and "totality") Poe can take you into his dark world. Just consider the first lines of "The House of Usher": "During the whole of a dull, dark, and soundless day in the autumn of the year, when the clouds hung oppressively low in the heavens, I had been passing alone, on horseback, through a singularly dreary tract of country; and at length found myself, as the shades of the evening drew on, within view of the melancholy House of Usher".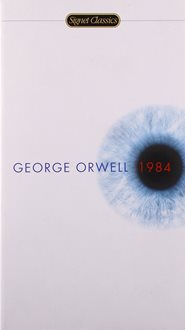 George Orwell – 1984
This must be one of the most depressing novels of all time. But it's a necessary one. It forever destroys any longing for totalitarianism or an absolute leader. The book was turned into a film by Michael Radford (interestingly released in 1984). It also paved the way for great movies like "V for Vendetta", "Equilibrium", "Snowpiercer" or even "The Matrix". After reading 1984, I felt horrible because of the oppression, violence, and the whole Big Brother business. But after a while, a great feeling of elation dawned on me. I felt free in my world like never before – able to do so many things that were forbidden to the characters in the book. I hate totalitarianism, and you will too, if you read "1984".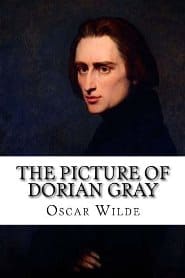 Oscar Wilde – The Picture of Dorian Gray
Oh, how I love this book. It's beautifully philosophical, Faustian, and aphoristic, and it touches upon the themes of aesthetics, art, and morality. After reading it, you will feel that perhaps you're not living your life to the fullest. You will want to get out and do something "immoral" just for pleasure. Take a look at this quote: "You will always be fond of me. I represent to you all the sins you never dared to commit." The book tells the story of Dorian Gray, a handsome narcissist who wants to stay forever young. His desire will take him to places both beautiful and ugly.
Graham Greene – Our Man in Havana
Out of economic necessity, Mr. Wormold, a former vacuum cleaner salesman turns into an MI-6 agent. He's the man who will provide intelligence from Havana. The whole story is amazingly witty, and it falls into the "entertainment" category of Greene's novels. While reading the book, you'll enjoy the hot weather and hedonism of pre-Castro Cuba. You might also fall in love with the main character's drink of choice – daiquiri.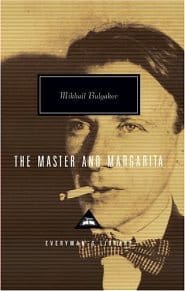 Michail Bulhakov – The Master and Margarita
I read this novel many years ago but it keeps coming back to my mind. The Devil himself, accompanied by his adorable cat, Beelzebub, comes to the atheistic Moscow, and believe me, they're up to no good. Then, there's the Master, and his faithful lover, Margarita. They are joined and separated time and again in an extraordinary dance between magic and reality. The book makes fun of the Soviet Regime, and couldn't be published in full, until 1967. Take the time to read it. You will thank me later.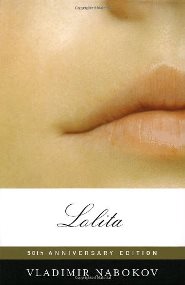 Vladimir Nabokov – Lolita
In terms of language, this is probably the most beautiful novel of the XX century. It's shocking to many, fascinating to others, but a must-read for everyone. Take a ride with Humbert Humbert, and the light of his life, fire of his loins. His sin, his soul. Lo-lee-ta. This book is really hard to put down, and it will call for your constant attention until you're done with it. It's a story full of illicit love, gloom, irony, and self-delusion. It's interesting how Nabokov wrote it. Take a look at this excerpt from "Daily Rituals: How Artists Work": "Since Nabokov claimed, he pictured an entire novel in complete form before he began writing it, this method allowed him to compose passages out of sequence, in whatever order he pleased; by shuffling the cards around, he could quickly rearrange paragraphs, chapters, and whole swaths of the book. (His file box also served as a portable desk; he started the first draft of Lolita on a road trip across America, working nights in the backseat of his parked car—the only place in the country, he said, with no noise and no drafts.)"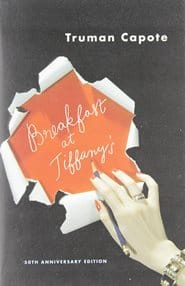 Truman Capote – Breakfast at Tiffany's
This is one of these small gems that deserve an honorable place on your bookshelf. It indirectly changed the world of fashion and introduced chic and sassiness to the mainstream. Without it, there would be no Audrey Hepburn as Holly Golightly, and hence, the world would not be the same. Holly is a free spirit, a wild thing that cannot find her place in the world. She just goes with the flow, falls in and out of love, and cannot be trusted. But she's so much more than just another prick-teaser. There is depth to her. She's full of longing for the past and she's the ultimate nonconformist.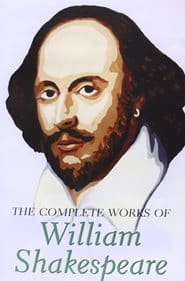 William Shakespeare – Plays
All of Shakespeare's works have been analyzed like there's no tomorrow. His works, at least to me, represent some kind of eternal, classic beauty. They serve as a means of communication with the soul and show me things about myself that I didn't know before. It's great to see them on screen or stage, as there are countless adaptations. But when you grab the book and try to play it out in your mind, it gives another dimension to the story.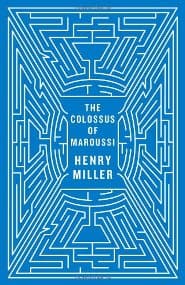 Henry Miller – The Colossus of Maroussi
I loved this book because it filled me with a sense of freedom. Henry Miller, the great American writer takes you to his dreamy paradise in Greece. He stayed in Paris for a while but his holidays were long overdue, so he decided to visit some of his old friends who live on the Greek Islands. There is no money, but there is freedom, leisure, and drinks. Even if every day you have to punch the clock and endure long hours of work, this book will take you to the land of timelessness. I've been to Greece three times so I was able to visit some of the places described in the book (which of course, made it more meaningful to me). Go ahead, strip off your clothes, and jump into the warm waters of the Mediterranean in the company of Henry. You won't regret it.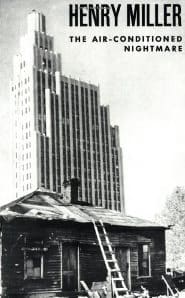 Henry Miller – The Air-Conditioned Nightmare
If Greece from "The Colossus of Maroussi" was a paradise, the United States of America is "The Air-Conditioned Nightmare". After the holidays in Greece, World War II is about to break out, so the famous author is forced to go back to his homeland. He travels with a friend among many states and with humor, and a delicate sense of tragedy describes places, people, and the atmosphere of the USA of the '40s. It's bleak, dark, decrepit, and shallow. But besides the overall depression, the book contains some great bits about art, travel, and the American land. Maybe it's not the best of Miller's books, but it's worth reading.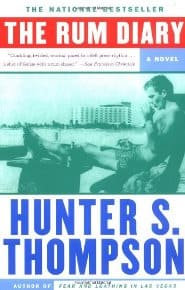 Hunter S. Thompson – The Rum Diary
There's nothing like a Caribbean adventure filled with drunkenness, beautiful women, and even more drunkenness. The legendary Hunter S. Thompson didn't even intend to publish the book, and the manuscript was found by his buddy, Johnny Depp. It tells the story of Paul Kemp, the newspaperman working for the effete Daily News in San Juan, Puerto Rico. I assure you that the book is better than the film. It's not a masterpiece of literature, but it's an entertaining read that will make you want to sip daiquiri and mojito in excessive amounts.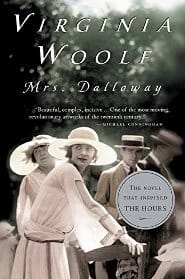 Virginia Woolf – Mrs. Dalloway
"Mrs. Dalloway said she would buy the flowers herself" – these are the first words of the marvelous novel by Virginia Woolf. The whole story is enveloped in a single day, where the protagonist is about to give an upper-class Victorian-style party. There is the usual narrative where Mrs. Dalloway takes care of all the arrangements, but the really interesting bits are the long, almost stream-of-consciousness-like passages where we peek into the mind of a complicated woman. I learned something about love from this book. The most memorable scene for me is when Dalloway is talking with her husband, but like many husbands, "He could not bring himself to say he loved her, not in so many words". Tell her when you love her. Lesson learned.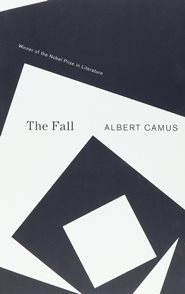 Albert Camus – The Fall
The Fall is a classic piece of French existentialism. Clemence, once a respected Parisian lawyer finds himself in an obscure bar, somewhere in the middle of Amsterdam. In this gloomy atmosphere, he recollects his sins to an unknown listener. It's a tour de force of existential thought and a proper treatment of the middle-class hell. The canals of Amsterdam are, at one point, compared to the rings of hell in Dante's Inferno.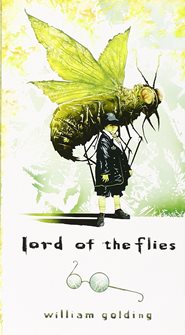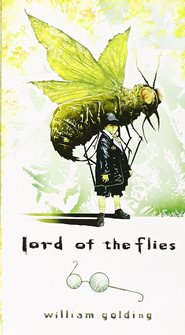 William Golding – Lord of The Flies
"Maybe there is a beast… maybe it's only us." Lord of The Flies is probably one of the best works of fiction of the XX century. A group of schoolboys crashes somewhere into the sea (presumably during World War III). Some of them get to the shore of a tropical island. They have to organize themselves and try to get out of there alive, but they encounter the worst enemy of all – human nature. It's incredible how in these isolated surroundings, you can analyze humans closely, and see how hatred, greed, and lust for power are ingrained into our collective psyche.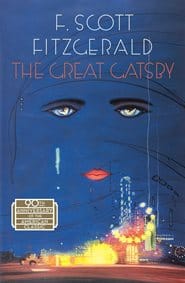 F. Scott Fitzgerald – The Great Gatsby
This book hardly needs an introduction, old sport. Everyone watched at least one version of The Great Gatsby either with Redford or Di Caprio as the protagonist. But if you want to know the whole story, you should read the book. You'll get to know the main story that helped to create the image of The Roaring Twenties (which in reality were not so roaring after all). There is jazz, there is "old money", and the magnificent obsession with repeating the past.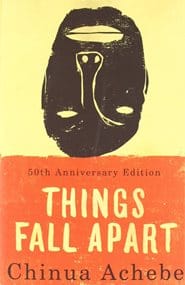 Chinua Achebe – Things Fall Apart
I obtained this book in an old bazaar somewhere in Istanbul and it stayed in my mind ever since. Chinua Achebe was the first African writer to receive the Nobel Prize for literature, and this book is the primary reason for this achievement. Actually "Things Fall Apart" seems to be the original African Novel. It's written in beautiful, but very simple language, and it tells the story of Okonkwo, a brave Nigerian chieftain who must face the bleak reality of impending colonial rule, and the spread of Christianity in his native land. It's a fascinating story that will give you a glimpse into the African soul.
Jack Kerouac – The Dharma Bums
The Dharma Bums is a classic Beat Generation novel. It will reveal before you the mind of California in the 1960s. At that time, the first notions of Zen Buddhism were transplanted to the West, and many people became fascinated by the new fad. This novel tells a story about just such people. I'm still puzzled by this book because I'm not sure if Kerouac was consciously trying to create an atmosphere of religious naiveté, or if he believed in the things he wrote about in the book (I'm afraid it was the latter). Yet this book is amazing in many ways, and it inspires me to travel more and seek ecstasy based on contact with nature. It's highly recommended for anyone interested in travel, adventure, and recklessness.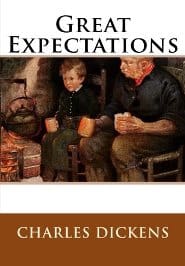 Charles Dickens – Great Expectations
I've read this book during my trip through Tuscany and Umbria and it forever stayed in my heart. It was my first encounter with Dickens and I was dazzled by his craftsmanship. I could imagine him sitting in his study for hours, trying to cook up the best possible sentences in the English language. I assure you, Great Expectations is full of these. It's a coming-of-age story, and it's about an orphan called Pip, and his adventures. Once upon a time, he visited his parents' tombstones at a somber graveyard in the marshes. He meets a stranger there, and after that meeting, his life will never be the same.
Jack Kerouac – On the Road
On The Road is a legendary novel written by Kerouac in one long bout of drinking and writing his ass off. It was originally written on one long scroll which was recently sold for $2,43 mln. While writing it, Kerouac adhered to his 30 "rules" in his Belief & Technique for Modern Prose. From Wikipedia: "Kerouac himself cites the "trance writing" of William Butler Yeats as a precursor of his practice". It's a semi-autobiographical novel full of stories of Sal Paradise (Kerouac), and his crazy friends. It's a bible for the restless souls among us. It tells you to forget about material possessions and embark on a grand journey, following your longings, wherever they may take you.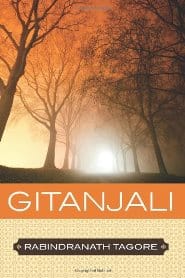 Rabindranath Tagore – Gitanjali
"Gitanjali" is full of offerings for the soul. It's a collection of mystical love poems by the most celebrated poet of India. They are illuminating in every respect. The language is so clear, and sometimes at the resolution of the poem, you feel some kind of ecstatic truth that just dawns upon you. Tagore is in love with God (in a mystical sense), but also with women, and the rest of the world. He lies awake in bed, waiting for that mystical connection, and he finally finds it.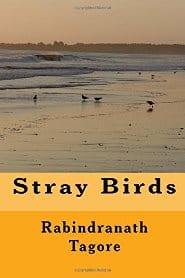 Rabindranath Tagore – Stray Birds
"Stray Birds" is a collection of 326 short poems, which, like birds come to your window, sing and fly away. Take a look at just three of them:
"1. Stray birds of summer come to my
window to sing and fly away. And yellow
leaves of autumn, which have no songs,
flutter and fall there with a sigh".
"2. Her wistful face haunts my dreams like the rain at night".
"3. That I exist is a perpetual surprise which is life".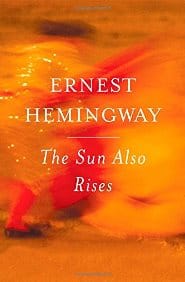 Ernest Hemingway – The Sun Also Rises
Have you ever wondered how it would be to go with Hemingway to Pamplona for the famous San Fermin festival? This book will tell you. He and his Lost Generation friends are hanging around Paris, but since it's summer, it's time to go to Spain, drink a lot of wine, and admire the bullfighters. (Hemingway's description of the bullfighting scene is magnificent). He also uses the Iceberg Theory to convey a lot of meaning with just a few words. In the book, you will find themes of travel, nature, and the corrida. There's also Lady Brett Ashley, with whom everybody wants to fall in love.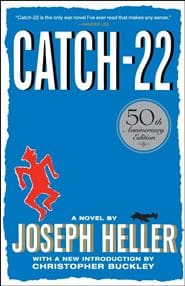 Joseph Heller – Catch 22
I bought this book in Varkala, on a beautiful beach in the exotic state of Kerala, in the very south of India (for 500 Rupees). Later I read it during my 3000 km train journey from Kerala to Chandigarh, in the north. The book tells the story of bomber pilots during World War II. They are situated on a fictional island around the coast of Italy, and almost every day they fly deadly missions. As you may suspect, under a lot of pressure, and death all around, everybody goes "crazy". The only sane person there (or maybe not) is Yossarian. "Catch 22" is one of the wittiest books ever, and some characters like Major Major (or Major Major Major Major), and Scheisskopf are just unforgettable.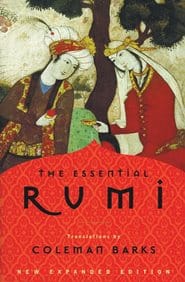 Coleman Barks – The Essential Rumi
Rumi was born in Konya (today in Turkey) and he was the master of Persian poetry. His poems, translated by Coleman Barks, are breathtaking. They are not only inspirational but also mystical, aphoristic, and mysterious. Like many other Sufis, Rumi desired union with God (but along the way he didn't hesitate to use wine and physical love). He was traveling widely, searching for his lost friend, Shams from Tabriz. Along the way, he developed connections with many religions and cultures that ultimately led to the birth of the Mevlevi Order or The Order of Whirling Dervishes. In this collection, you will find some of his most beautiful poems, including fragments from his celebrated masterpiece, Masnavi.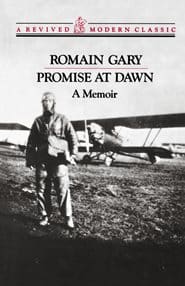 Romain Gary – Promise At Dawn
This is one of the best and most inspirational books I've ever read. It tells the story of Gary, as a small boy, growing up in Latvia, Poland, and then going to France, and becoming a fighter pilot during World War II. There's also Gary's mother who, through her endless sacrifice enables him to become a noble lad. The whole book is just full of adventures, (I've found ones in North Africa especially interesting). There's also some kind of warmth that permeates the entire book. Promise at Dawn offers a "life as a work of art" philosophy that is worth looking at.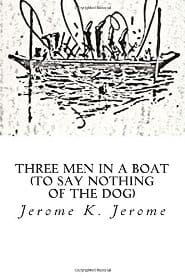 Jerome K. Jerome – Three Men in a Boat (To Say Nothing of the Dog)
If you're a fan of British humor, you have to read that book. It's written so beautifully, and it's so funny that it will keep your wits engaged until the very end. It tells the story of three young gentlemen and a dog who embark on a boating trip along the Thames (from Kingston to Oxford). As you can imagine, the adventure doesn't always go smoothly. Among the adventures, the novel also contains some great stoic philosophy: "Let your boat of life be light, packed with only what you need – a homely home and simple pleasures, one or two friends, worth the name, someone to love and someone to love you, a cat, a dog, and a pipe or two, enough to eat and enough to wear, and a little more than enough to drink; for thirst is a dangerous thing."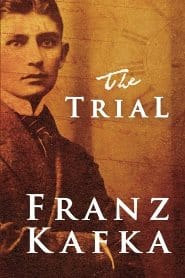 Franz Kafka – Trial
I expected this book to be at least as gloomy as 1984, but to my great surprise, it was even gloomier. The atmosphere of the Trial has a unique character. It absorbs you totally, and every time you pick up the book, once again, you find yourself in this murky world without answers to the most basic questions. The trial tells the story of Joseph K., who's accused by a mysterious court. Accused of what? This, my friend, is not so easy to find out.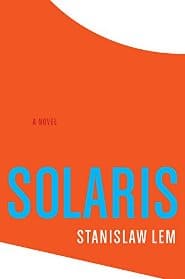 Stanislaw Lem – Solaris
This is a classic science fiction book. Unlike many modern science fiction novels (full of monsters, superpowers, exotic lands, and stupid bullshit) it makes you think about the future of humankind and the mysteries of the cosmos. Kris Kelvin arrives at the Solaris space station to support other researchers on a mission to discover the secrets of Solaris – a grand oceanic planet that seems to have a consciousness of its own. The whole novel is absolutely creepy and ahead of its time (it was first published in Polish in 1961).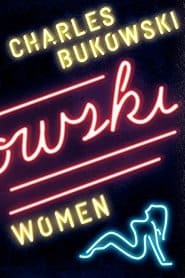 Charles Bukowski – Women: A Novel
After the meeting with Henry Chinaski (the stylized Bukowski), your life will never be the same. I remember seeing this book for the first time in The Strand Bookstore in NYC. It looked interesting but it cost eight bucks (way too much for me at that time) so I picked a $3,99 copy of Wuthering Heights instead. If Victorian England was appalled by the cruelty and immorality of Emily Bronte's novel, then I would be happy to know their opinion of Chinaski's drunken revelries and sexual exploits. After finally reading "Women" years later in Madrid I can highly recommend it because it shows a new way of life – at least for me. Maybe you shouldn't emulate it, but you can learn from it.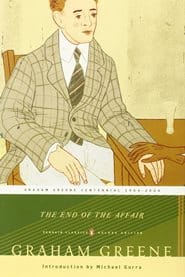 Graham Greene – The End of The Affair (read by Colin Firth)
Do yourself a favor, and consume this book in an audio form, read by the irreplaceable Colin Firth. I first learned about The End of The Affair by watching the silver screen version of the novel with Ralph Fiennes and Julianne Moore as lead characters (it's worth watching for the soundtrack alone). The story takes place in London, just after World War II, and it's about Maurice Bendrix and his obsession with the beautiful Sarah Miles who's unhappily married to Henry – a meek civil servant. Now when I write this, I want to listen to the whole story once more. The narration is impeccable and the concept of passionate, dangerous love amid rainy London is just overwhelming.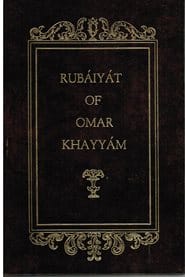 Omar Khayyam – Rubaiyat
The Rubaiyat is the classic of Persian poetry. To me, it's a great affirmation of life, and an urging to use every moment to the fullest. Soon enough we will all die, and turn to ashes, so the idea is to praise every day, drink wine, and marvel at the beauty of the world while we still can. The fascinating thing about Omar Khayyam is that you can sense the note of atheism among the lines of his poems. For a man who lived in XI-century Persia, that's highly impressive. He was able to look through the vanity and self-assuredness of the mullahs of the time, and he embraced the life of a free-thinker who wastes no time because there's no certainty of paradise.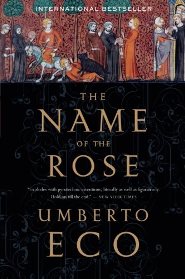 Umberto Eco – The Name of the Rose
Like most people, you've probably watched the great movie with Sean Connery. But have you ever read the book? It's a masterpiece. It requires patience, and as Eco described it – penance. In a way, you have to earn your right to read this book and uncover its mysteries. What seems to be a detective story set in XIV century Italian abbey turns into one of the most researched and erudite books you will ever read. Umberto Eco was the master of semiotics which deals with meaning, signs, and symbols. Among the corpses of dead monks, you will find lectures on logic, deduction, scripture, gems, theology, relics, love, medieval science, history, symbols, apocalypse, humor, philosophy, and many other fascinating subjects.
Thank you for taking the time to peruse this list of the best fiction books. Next up, you may want to explore a list of the top paraphrasing apps and tools.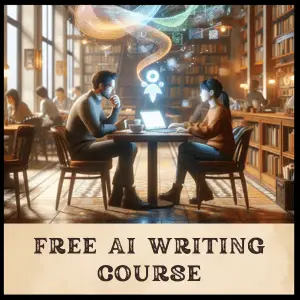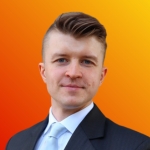 Rafal Reyzer
Hey there, welcome to my blog! I'm a full-time blogger, educator, digital marketer, freelance writer, editor, and content manager with 10+ years of experience. I started RafalReyzer.com to provide you with great tools and strategies you can use to become a proficient writer and achieve freedom through online creativity. My site is a one-stop shop for freelance writers, bloggers, publishers, and content enthusiasts who want to be independent, earn more money, and create beautiful things. Dive into my journey here, and don't miss out on my free 60-minute AI writing online course.