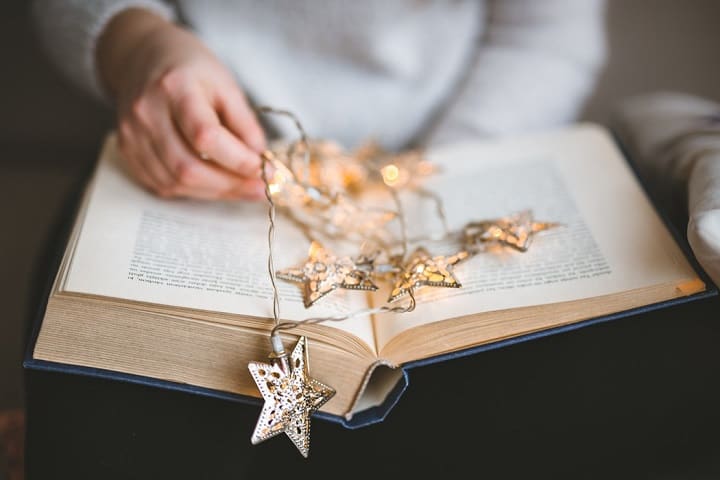 Picture this: Christmas or a birthday is around the corner, and you're brainstorming the perfect gift for your book-loving friend.
Gathered in a cozy cafe, sipping warm drinks, you and your fellow bibliophiles dream up gifts that would elevate the reading experience. Amidst the ambiance of falling snow and the aroma of coffee, you envision affordable, high-tech, and handcrafted treasures that would delight any book enthusiast.
Here Are The Best Gifts for Book Lovers: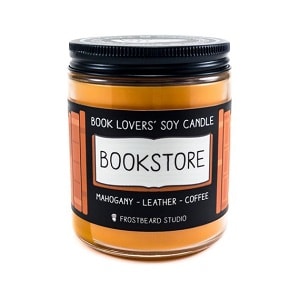 Is there anything cozier than lighting up a bright candle emitting natural, earthy fragrances? It's perfect for these winter nights when you just want to look at the stars and browse your library with attentive curiosity.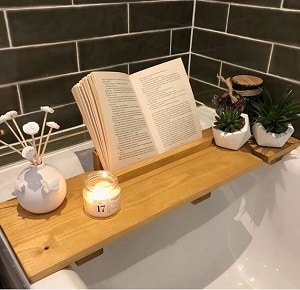 This one is a total life-changer for anyone who loves to get involved in bathing escapades. With this bath caddy, your loved one won't even have to get their hands wet to dig into their favorite title. There's also ample space for a glass of champagne and a candle to create a fully immersive atmosphere.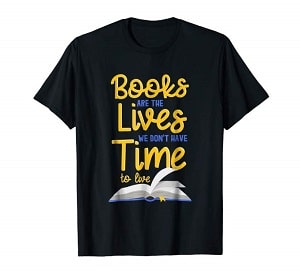 Let's get serious. Watching movies is fine, but every book aficionado will tell you that true stories, heartbreaks, and lasting memories are forever encapsulated in novels. This stylish yet unobtrusive t-shirt symbolizes this sentiment.
Bookworms like to flaunt their bookishness. Let yours show everyone around how well-read they are, but offer them this beautiful, slightly humorous mug. Now they'll be able to drink their favorite brew and re-assure themselves of their book-lover status every time they take a sip.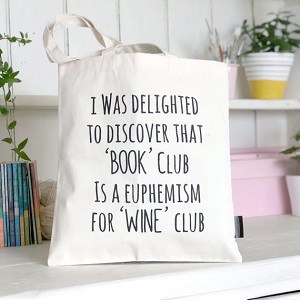 This looks like a perfect little present for a busy city girl. Running around with books under her arm is not acceptable (and downright dangerous!). Let her carry all of her precious belongings in the "book club quals wine club" bag, which will reinforce her desire for both.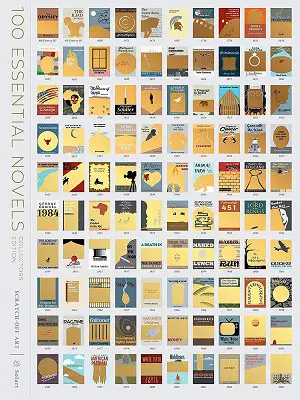 This one makes my heart race. I already have a scratchy map of the world and diligently scratch off every new country I visit. But this? Scratching off the biggest classics of world literature? That's a whole new level of excitement for every bookworm.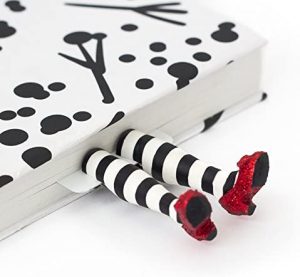 It doesn't matter if you're a fan of the Wizard of OZ or not (but who isn't?). This little Wicked Witch bookmark is going to improve any literary journey. The main bookmark has amazing, yellow road imagery with a quote from the timeless classic. And oh, did I mention there's glitter on those shoes?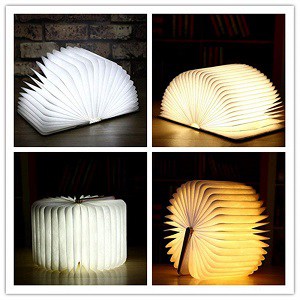 If there's a cooler lamp for book nerds, I haven't heard about it. It's foldable like a real book, it's bright, powered by USB, and it can be arranged in a hundred million different ways. It's made of wood and paper (for all you environment-friendly people) and it will cause gratitude beyond anything you've seen.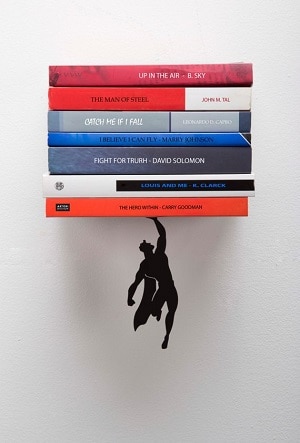 This thing is genius. I saw it live when visiting my sister's place in New York and it immediately caught my attention. There are many versions of this item available on Etsy, so make sure to check around. All of them, however, create a magnificent optical illusion.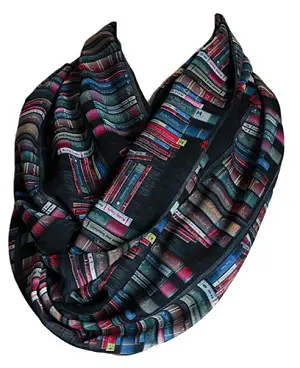 Only a true book nerd would ever wear a scarf with bookshelves on it. Well, during the cold winter months, even avid readers have to see the light of the day from time to time (to go to a bookstore, for example). To protect them from the wind, give them this quirky scarf shelf.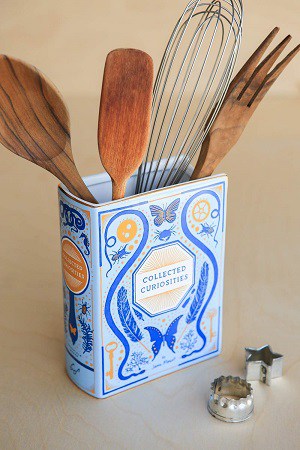 This ceramic vase is a thing of rare beauty. Imagine how it would look in a kitchen among the cookbooks and utensils. It comes in blue, red, and willow-green. Each model has a different "book cover" so pick the one that'll match the temperament of your close one.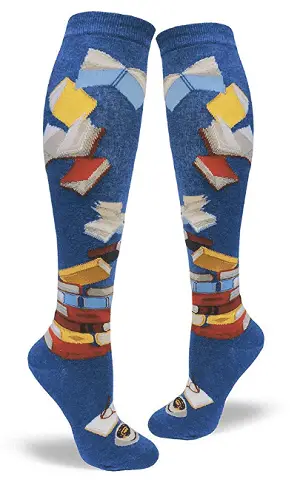 These knee-high socks are perfect for nearly every occasion (especially Xmas). You may hang them on the mantelpiece and create a surprise within a surprise. How cool is that!?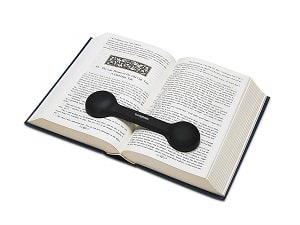 This page holder will attract the eye of any serious student. It's hard and heavy and it will enable your scholarly librarian to read their books hands-free! Pay attention to the beautiful design and high-quality materials, and check other models and colors as well (there are five different ones).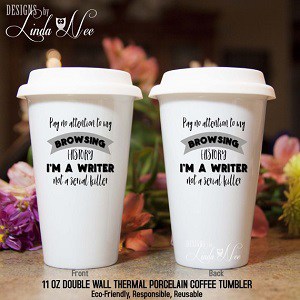 This literary mug is something truly special. It will raise the self-esteem of your bookish friend, and provide them with warm, aromatic coffee, even on the coldest winter day. It packs 11 oz of liquid that'll stay warm and protected by two layers of porcelain.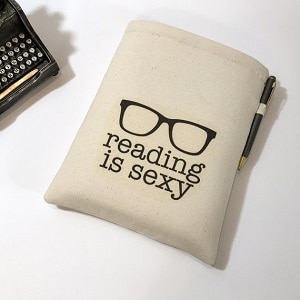 This little book pouch will put a smile on your book bestie's face like nothing else. It's bold, classy, and unapologetic. It says – "I'm bookish and I'm proud of it". It comes in many sizes, depending on which type of book it'll store. It may also be used to protect a laptop or a tablet, and it comes with a complimentary bookmark.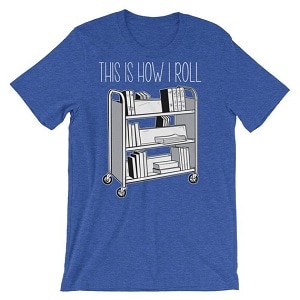 This T-shirt is perfect for a person with a good sense of humor. You may pick from different sizes, colors, and materials. But no matter what you choose, you'll get a strong hug for this one (especially if your friend is a librarian or works in a bookstore).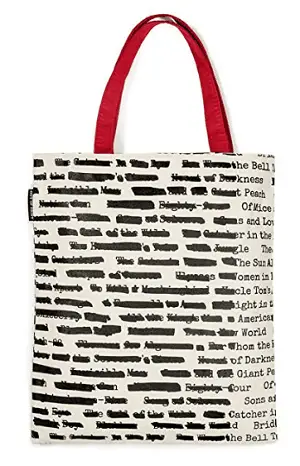 This tote back is seriously stylish and will make your friend or family member look effortlessly cool. According to buyers, it's made of high-quality material, with strong stitching – enabling them to carry even the most outrageous shitload of books without a problem.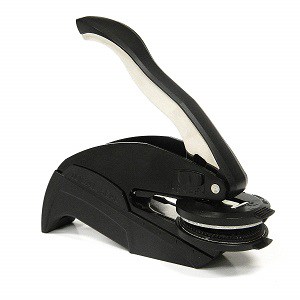 If you want a bookworm to achieve a state of ecstasy, give them this book embosser. Bibliophiles are all about covers, illustrations, and old editions of forgotten volumes. Just imagine what would happen if they could mark each of their books with a unique symbol!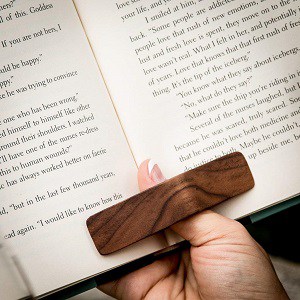 Why pay 27 bucks for a simple page holder? Because it's not as simple as it seems. This small handcrafted item is made of an American Walnut and will enable your multitasking-productivity-obsessed friend to read their book with one arm and weigh with the other.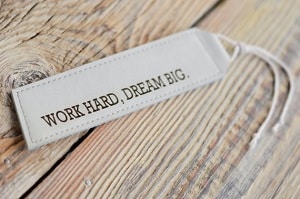 This bookmark is great if you want to give your book lover something truly personalized. It's made of high-quality leather, and it can be engraved with a name, date, or short sentence (up to 10-12 words). What's more, you can choose from a few different fonts to make it into something unique.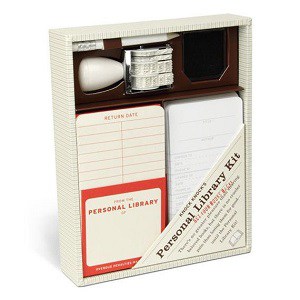 If the person on the receiving end of this gift is prone to losing their precious books by borrowing them from other people, this personal library kit is a perfect solution. It has all sorts of stickers and ways to mark the book as your own, so you'll never forget who should bring it back.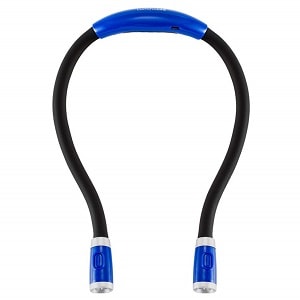 This neck hug light is a definition of a book nerd gadget. It will enable your close ones to read their favorites with a focused stream of light. Perfect if there's no reading lamp nearby, if you're on the road, or simply don't want to wake up your partner when devouring another book at night.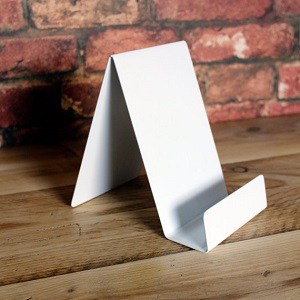 This industrial, minimalist stand will be perfect for any organized, zen-like bookish soul. It will help the reader to always stay on the same page and can be used to check the recipes in a cookbook when in the middle of the cooking session. It's also convenient for holding an iPad when watching your favorite things.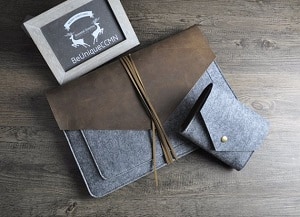 Here's another classy item for a productive bookworm. It's not a book accessory per se, but it can hold a few volumes inside. It's handmade, produced from felt and leather, and comes in many sizes. You simply can't go wrong with this one.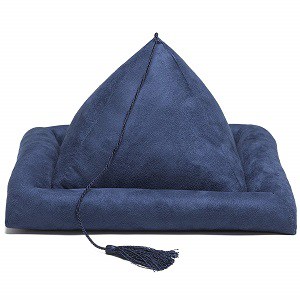 If inspiring young readers are on your to-do list, this item is the way to go. This simple book rest will propel up-and-coming book fans to spend more time perusing colorful books and immersing themselves in new fictional adventures. It can also hold a tablet or a Kindle ebook reader.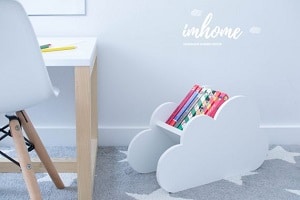 This is a perfect, cute little present for any kid interested in learning. It's a perfect fit for a child's room and makes all their favorite comics (and perhaps classics of world literature) easily available. The best thing is that it comes in eight different colors, so you can easily match it with the environment and the personality of the reader.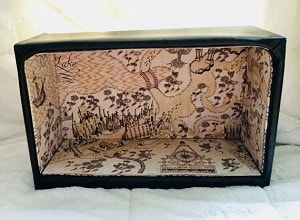 This is a thing a child will remember as a favorite item from their childhood. It's a magnificent bookcase that will hold all seven volumes of the Harry Potter saga (with a little wiggle room). Inside, there's a beautiful map of the wizarding world. The whole box is made of wood and covered in vinyl which makes it extra solid.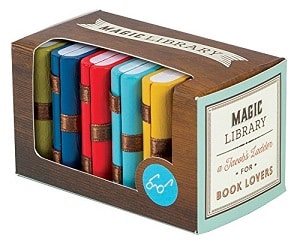 This small, but beautiful gift will keep the young reader inspired. It's a small stack of classics, hand-painted and made of wood, which makes for a great decorative piece.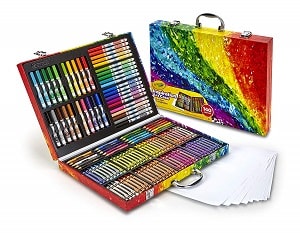 This is another affordable, yet amazing gift that will enable your child's creativity to flow freely. It's a set of 140 different art supplies – from crayons to pencils, to markers, to large sheets of paper. In short, a small art studio kit can be especially great if the kid likes the color books.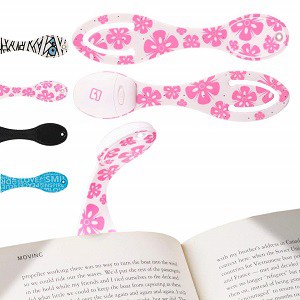 And here's another iteration of a portable reading light that can be used for nocturnal reading adventures. This one comes in different colors so you can pick the best one according to the child's gender. It's a perfect addition to bigger presents which can also double as a stylish bookmark.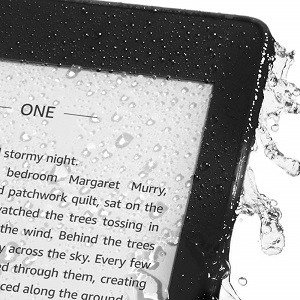 Most bookworms like to hoard books and put them on bookshelves just to feel better about themselves and their growing library. But even the most secluded ones, have to sometimes see the light of day and travel to explore new lands. That's where the New Kindle Paperwhite comes in handy. It's thin and light AF, has a 300 PPI glare-free display, and reads like paper even in full sunlight. It's also waterproof, may be connected to Audible, and serves as an audio pod, and it comes with a battery that'll last for weeks. A truly top-notch piece of reading tech.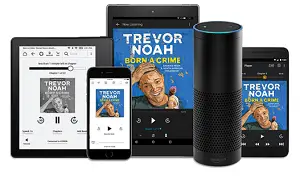 Audiobooks are taking over and your fellow book lover may want to switch between paper and audio. I love Audible because it lets me digest some great books while on the run. In a dark airplane, on a night bus? No probs. Just plug in and you'll be able to listen to your favorite novel or a non-fiction title. Highly recommended.
Can you imagine the smile on their faces?
Can you feel the warm exuberance with which they'll hug you once they receive your gift? Even one thing from this category will affect the hours of time of your fellow readers. And each time they sit down to pick up the novel from a recent book haul, they'll think of you and feel grateful for having such a wonderful friend or a family member. Next up, you may want to check the top gift ideas for screenwriters.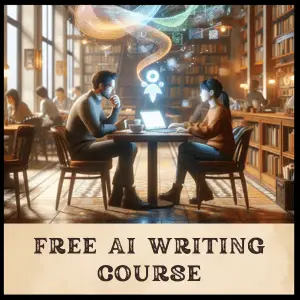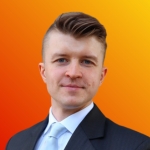 Rafal Reyzer
Hey there, welcome to my blog! I'm a full-time blogger, educator, digital marketer, freelance writer, editor, and content manager with 10+ years of experience. I started RafalReyzer.com to provide you with great tools and strategies you can use to become a proficient writer and achieve freedom through online creativity. My site is a one-stop shop for freelance writers, bloggers, publishers, and content enthusiasts who want to be independent, earn more money, and create beautiful things. Dive into my journey here, and don't miss out on my free 60-minute AI writing online course.