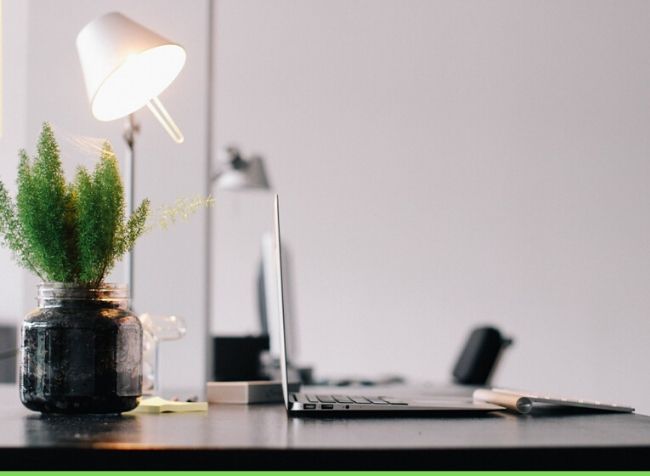 An office lamp that gives off natural light is a great addition to your workspace.
Perhaps you live in a place without a lot of natural sunlight finding its way through the windows.
Maybe your office space doesn't have a lot of windows. When working in an environment like this, it's much easier to fall prey to inevitable mood swings.
After all, you need natural light to keep your mood stable and avoid putting too much strain on your eyes.
Now you wouldn't believe how amazing some of the office lamps are nowadays. Besides imitating natural daylight and being easy on your eyes, they have extra functionalities worth checking out.
In this quick review, I will share with you some of the top models available right now. Hopefully, this will allow you to make a better decision and get the product you need.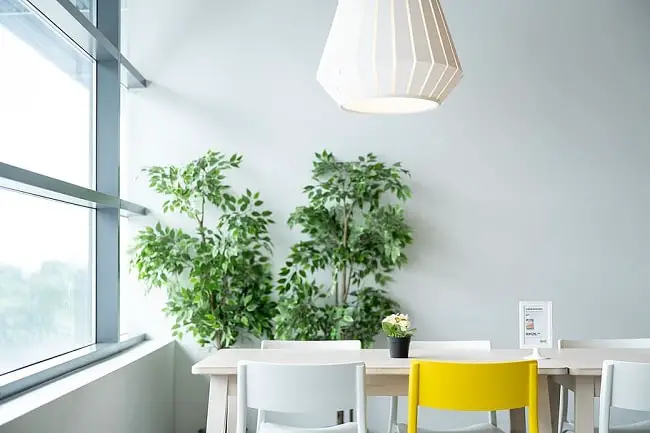 Best Office Lamps That Give off Natural Light:
Calling this device an office lamp would be an understatement. It's closer to being a miracle of technology masquerading as a lamp, as it comes with great features.
It has three color modes, cool white, warm white, and daylight (full daylight is around 11,000 LUX ). It also has different levels of brightness and can be adjusted to various angles to narrow or widen the lighting angle.
With said versatility, you can use it for drafting, reading, arts and crafts, nightlight or just to illuminate a room.
Other Notable Features:
The lamp is easy on your eyes. The panel transmits light sideways so you can avoid the "glare effect."
It is also fully adjustable, and you can flip it and rotate it in any way you like. This is perfect because our need for light exposure changes throughout the day.
Finally, it even has a wireless charging pad that works with the iPhone, Samsung Galaxy, and many other Qi-enabled devices.
With all the aforementioned features coupled with its futuristic design, and you're looking at a near-perfect office lamp.
If you're looking for a cheaper office lamp that's easy on the eyes and comes with a slick design, this is the model for you.
The light it emits is soft and flicker-free, protecting your eyes when you work, read, or study.
It has some neat extra functions. For example, you have three color options (white light, warm light, natural light), and three brightness levels, so you can adjust it to your particular needs.
Other Notable Features:
The lamp has a memory function, so when you switch it on and off, it will light up using the exact same setting.
It even has an individual reading mode and night-light mode, both of which are super useful for nocturnal workers.
You can get this lamp either in black

or

white

. It's 17.8 inches tall and multi-angle adjustable, making it a perfect item for your office.
Sometimes, having a table lamp in your office is not enough. What you may want instead is a floor lamp that will illuminate the whole room and fill it with a bright light. This will naturally encourage you to be more productive.
You may also need a larger lamp so you can point it at the item you're working on, for example, if you're an artist, a designer, or a craftsperson.
This Verilux lamp will give you this extra brightness and more. Its LED bulbs imitate natural daylight, and its lenses reduce glare, so it's much easier on your eyes. It's also completely flicker-free.
This lets you enter a high productivity mode and keep on working without feeling that your eyes are getting dry.
What's even better is that the LEDs are incredibly long-lasting, so you will never have to change them.
Other Notable Features:
This lamp also lets you adjust the color temperature and brightness level. This lets you pick the correct spectrum based on what you're trying to accomplish.
It's a gooseneck lamp, which means you can point it at the thing you're working on, or turn it the other way if you're looking to light up the room.
Finally, this designer lamp is 54 inches tall and weighs almost 12 pounds which makes it sturdier.
Have you ever heard about lamps that help you prevent SAD (seasonal affective disorder)?
If you're looking for this kind of lamp for office use, this TheraLite lamp will be perfect for you.
It emits 10,000 LUX, which is about the same amount of light you would get naturally on a semi-bright day. This level of brightness will lift your mood and increase your levels of energy, especially during the short winter days.
Of course, to get the full benefit, you need to sit close to it.
Other Notable Features:
This lamp lets you adjust the angle and comes with four different brightness levels. This allows you to get a quick light therapy session in the morning and then turn it into a regular office lamp.
What's great is that this lamp is also quite tall, so you won't have to stoop to get some of that natural light into your eyes. This is truly a great item for anyone working further to the north who wants to get some of the benefits of daylight.
Last but not least, let's take a look at this device that'll keep your office illuminated by natural daylight.
Its head is shaped like a saucer that's stuck on a tall, 71-inch pole. You can adjust the head of the lamp and tilt it in every direction to get the effect you need.
The light it emits is on the natural 5500-lumen spectrum, and the 56 energy-efficient LEDs will light up a space of 15' x 20'.
This should be more than enough for any office, and it's a perfect alternative to the annoying (and often flickering) ceiling lamps.
Other Notable Features:
You can choose from five different brightness levels, and the lamp will remember your favorite setting.
The lamp is also super easy to assemble and will last for a long time. It's perfect if you're looking for a minimalist high-tech addition to your workspace.
Are you ready to bring a bit of natural light into your office?
We are all busy working on developing our businesses and spend an enormous part of our lives in the office. This often leads to not getting enough sunlight during the day, which makes us feel tired, moody, or even depressed.
Fortunately, the technology has moved forward, and now it's possible to get bright light that's easy on the eyes during busy office hours.
The lamps presented above are great for this purpose, and you would be wise to buy one. That's especially true if you're living further to the north, or your workspace doesn't have enough windows.
Rafal Reyzer
Hey there, welcome to my blog! I'm a full-time blogger, educator, digital marketer, freelance writer, editor and content manager with 10+ years of experience. I started RafalReyzer.com to provide you with great tools and strategies you can use to achieve freedom from 9 to 5 through online creativity. My site is a one-stop-shop for freelance writers, bloggers, publishers, content enthusiasts who want to be independent, earn more money and create beautiful things. Feel free to
learn more about me here.