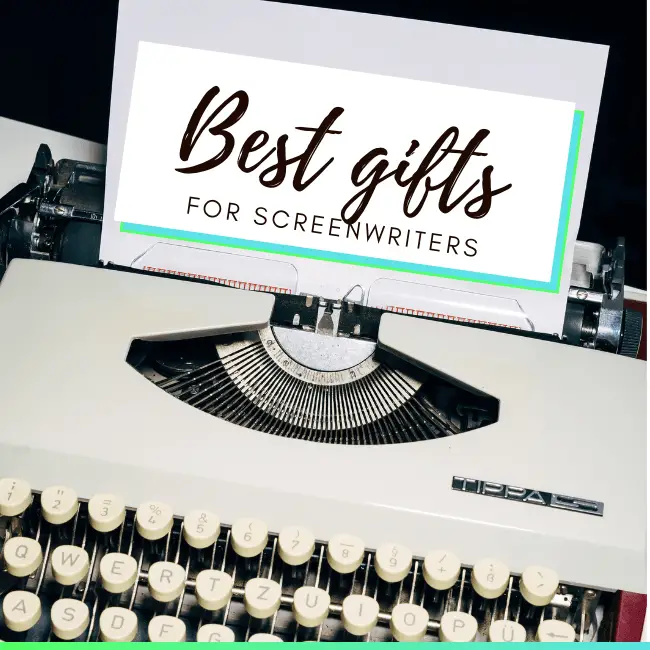 Seeking the ideal gift for the screenwriter in your life?
Delve into this curated list, sourced from across the web, brimming with gifts that'll either light up their day or spur their next big script. Given the myriad of personal preferences, I've ensured a wide variety in terms of both utility and price. So, whether it's about aligning with their unique tastes or finding something that aids their craft, this assortment of gift ideas has got you covered. Dive in, and you're bound to spot that perfect birthday present for your screenwriter pal!
Here are the best gifts for screenwriters:
Price Range: $3 – $200+ Typing on a keyboard is only a small chunk of a screenwriter's workload. Most of the outlining and plotting happens offline. Once away from the screen, a creative mind wanders and looks for unorthodox solutions to problems. Sometimes screenwriters have these "Eureka" moments while having lunch or shopping for groceries – and they better have a notebook at hand! If you give your screenwriter friend a nice notebook, it'll be there for them when they need it most. What do you know, one day it might even hold the outline for the grand finale of their script. There are plenty of places to shop for stationery online and millions of notebook cover designs to choose from. I suggest going for a simple hardcover journal with quality paper. Look out for size – a handy notebook should neatly fit into his or her everyday bag.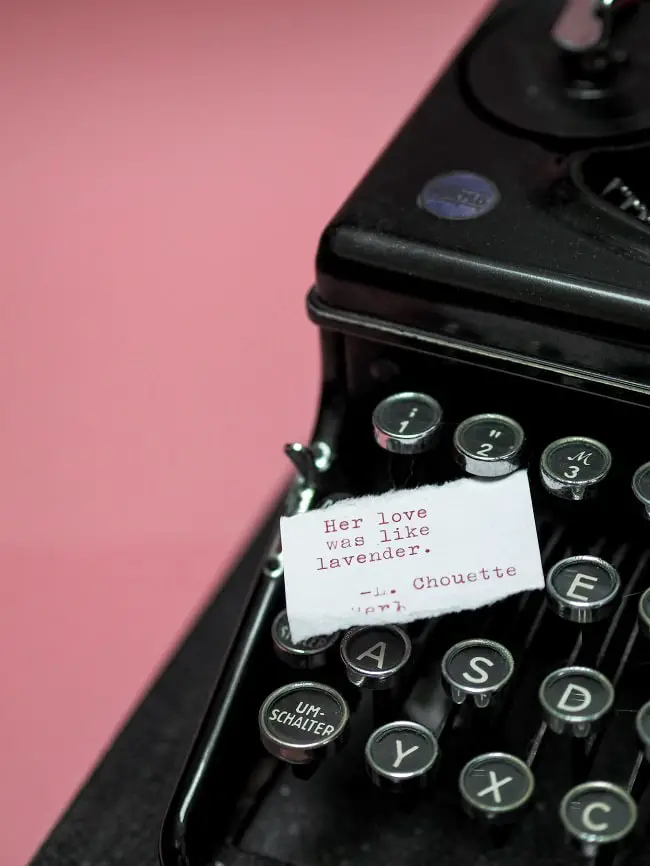 2. Quality Fountain Pen
Price Range: $15 – $1K+ Good pens are hard to come by. Many people use whatever they can get – so easily jammable bullet-point pens dominate the market. Writing with a fountain pen is something else. Gift your screenwriter friend the luxury of a smooth glide and responsive pressure that can only be felt with a high-quality fountain pen. And don't worry, your gift doesn't have to be super expensive (though fountain pen prices can go crazy high) to be high quality. Goulet Pens makes durable, quality pens in all price ranges.

3. A Whole Lot of E-Books
Price Range: $10 to $150 Writers usually start writing because they enjoy reading. Chances are that that never changed for your screenwriter friend (though we all go through that literary dry spell occasionally). How about giving them access to a whole lot of books as their birthday gift this year?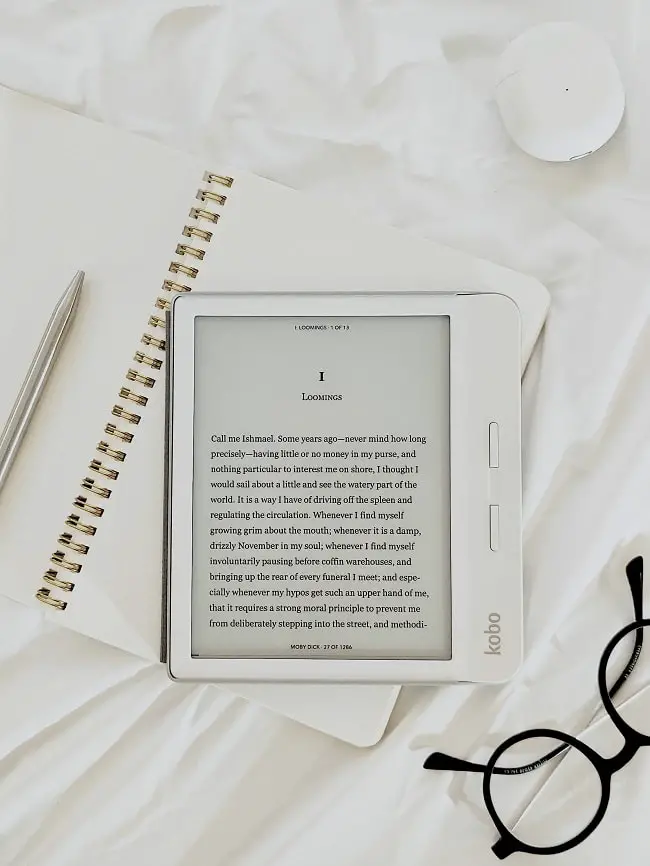 With a subscription to popular digital-format literature vendors, they can read or listen to books they choose at their leisure. If your friend owns an ebook reader like Kindle, Amazon's own Kindle Unlimited comes with plenty of perks for avid book readers. Audible is a good choice for people who enjoy listening to audio formats of works by their favorite authors while cooking, running, or taking a walk.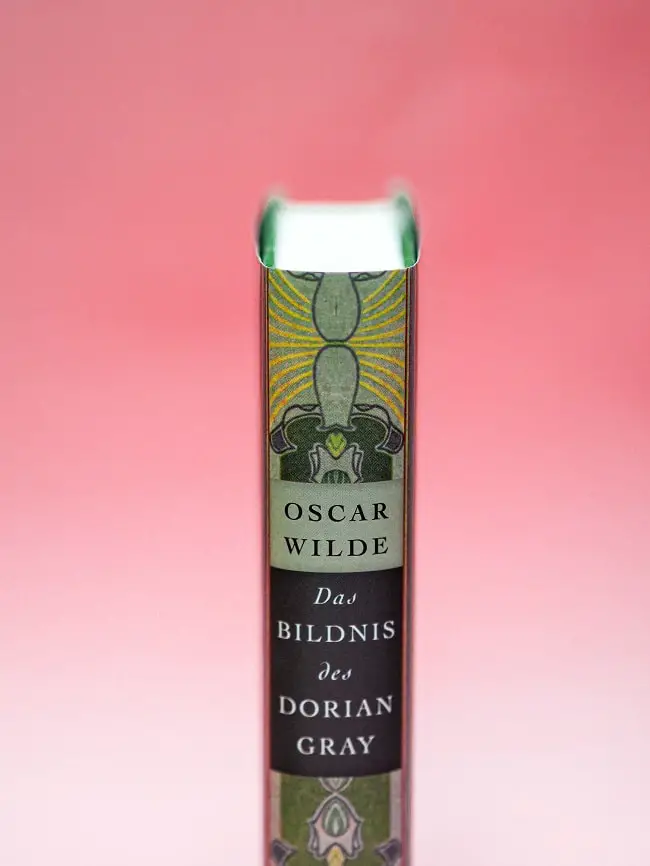 4. Their Kind of Movie
Price Range: $25 – $150 If your friend is a screenwriter, chances are they love a great movie. Remember their favorite genre (or the genre they work in) and search for great movies that tell amazing stories in engaging ways. Sure, it takes more research to find the right pick for your friend, but they'll surely appreciate the effort! If you don't know what movie to choose, get them a gift card for a local cinema (like Cinemark) that they can redeem to watch any movie they like. Alternatively, organize a private movie-watching party for your friend at home or by renting a private screening at the cinema.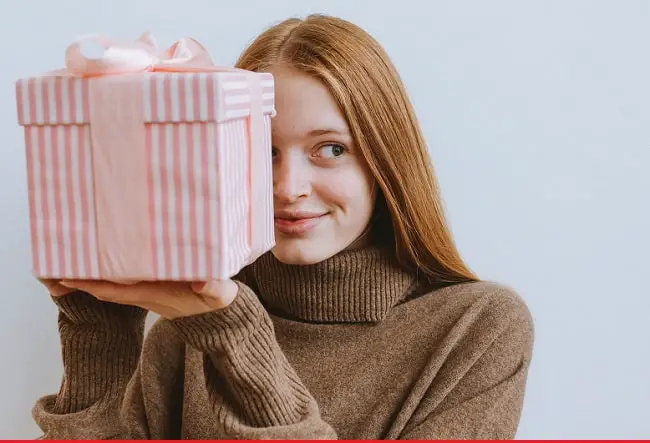 5. Transcription Software
Price Range: $60 – $500 Besides plotting and outlining, a screenwriter needs to type out their work. This can be a painstaking process that requires long hours of typing on the keyboard. Besides causing physical problems like carpal tunnel syndrome, button-pushing is also a pretty slow way to capture thoughts. Dictation solves both problems. With a license for a quality transcription program, your screenwriter friend can speak their screenplay into the microphone and browse notes, knit, cook, or just rest their hands along the way. Nuance makes the most popular transcription program on the market. Dragon Home version is a good pick for a student, but experienced screenwriters will benefit from Dragon Professional. However, Dragon is on the pricey side, so it's a great group gift for everybody to chip in. You should also check out some of the budget-friendly dictation program alternatives like Braina – they do a great job transcribing but lack bells and whistles. Keep in mind that they'll also need a good microphone to use the program with. Check out these great dictation microphone deals.
Price Range: $50 (used) – $2K The typewriter has revolutionized society, just like the telephone and the printing press did. The now-forgotten manual typing machine used to be the essential tool for many of the greatest names in literature and theatre or the past century and a half. Typing on a keyboard and editing digital text indeed became so much easier, but there's just something special about that heavy, resounding clack of the typebars and the pressure you must put into each letter. While your screenwriter friend likely won't use it for their day-to-day work, chances are that once in a while they'll take out the typewriter you gifted them and enjoy a romantic fantasy of 20th-century writing at least for a little while. You can find typewriters online (on Amazon, eBay, or even Goodwill) or scour local yard sales and flea markets for good deals. Just make sure a serviceperson examines it first! Take them down the wistful history of writing with the real deal or simulate the experience with a modern keyboard with a dash of historical design.
Price Range: $10 – $30 Many writers' notebooks and pens are in a perpetual state of disarray. Help your screenwriter friend find the pen they need with a witty, beautiful, or awesome-shaped pencil holder. My personal favorites are this typewriter-shaped pen organizer on Amazon and the delightfully witty Julius Caesar backstabbing pencil holder.
Price Range: $8 – $80 Not everybody uses coasters these days, but they're a great gift for your friend who does (and chances are they do if they own glass or solid wood table). If that friend happens to be a screenwriter, I'm sure they'll love a witty coaster design like this library card set or the coaster and holder set that looks just like old typewriters!
Price Range: $160 – $2.5K Sitting a lot is not good for you. It has been linked to various health problems. Yet more and more professionals are glued to their sedentary workstations for 8 or more hours a day – your screenwriter friend is not an exception either. A standing desk can help your friend stay healthy and get the work done. The way it works is quite simple too – they're usually regular desks that can have their legs pulled out and prolonged, adjusting to the perfect height for both sitting and standing. Due to its size, a standing desk is not a super practical gift, but the health benefits for your friend are well worth the hassle.
Price Range: $19 – $80 And how about plotting and writing a screenplay while chilling out on the couch? You can make this a reality for your friend with an ergonomic lap desk like the one above. The little portable desks offer just enough space for a laptop and a coffee (what else does a writer need?), plus they're quite affordable. Let a lap desk bring the comfy reclining position into your favorite screenwriter's workstation!
Price Range: $10 – $100 If you're getting a gift for someone who usually has papers and sticky notes all over the place, a document organizer is a nice way to make your friend's life easier. Document organizers come in various forms. You can find the one that will fit the screenwriter's workstation perfectly and keep his or her gadgets, writing accessories, and supplies neatly stored.
12. Index Tabs
Price Range: $1 – $20 Index tables are an affordable yet thoughtful gift for a screenwriter's birthday. Many screenwriters need to dive deep into world and character building, so they need to deal with thousands of notes in messy notebooks and file folders. Index tabs make keeping track of everything (and finding the exact note they need when push comes to shove) much simpler. Classic colorful bookmark tabs are very handy since you can write on them, but these cute clear tab stickers will help make writing more enticing.
13. Stationery Store Gift Card
Price Range: $10 – $200 Unless your friend works strictly digitally, chances are there's some sort of stationery that they could use right now. Eliminate the guesswork by getting them a gift card they can redeem in a stationery store for anything they like. Paper Source is an all-around amazing and well-equipped store with a variety of products, and Kawaii Pen Shop is the perfect pick for someone who adores cute stuff from Japan!
Price Range: $20 – $80 Screenwriters need to keep track of all the intricate details they weave into their scripts. That's not always easy. Many screenwriters like to work out all the details about the relationships between places, characters, and events. Help them make it happen with a big bulletin board. A spacious corkboard would also make a great gift for those who like to write ideas on memo pads so they can arrange and rearrange scenes or ideas with the help of a visual aid. Don't forget to get a bunch of pushpins if you go for a corkboard!
15. This Mug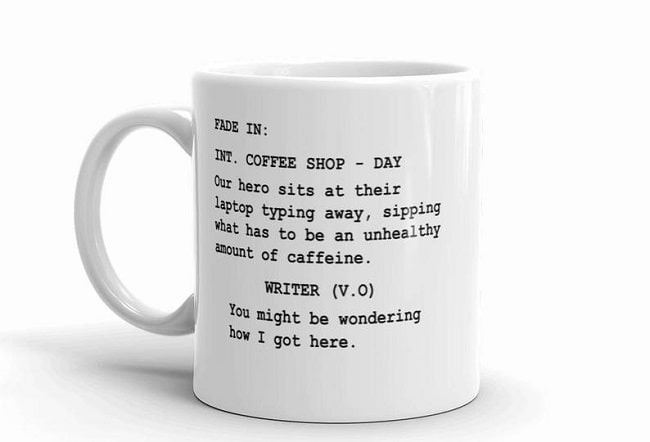 Price Range: $18 – $26 This screenwriter mug is pretty cool. It cleverly plays with the clichés that made many popular scripts of the 20th and 21st centuries famous. The serif font is a perfect addition. Whether you're family, friends, or mere acquaintances, knowing a screenwriter is exciting. Make them feel loved with one of these creative gifts!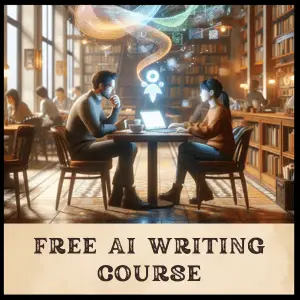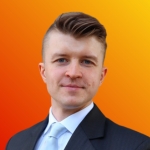 Rafal Reyzer
Hey there, welcome to my blog! I'm a full-time blogger, educator, digital marketer, freelance writer, editor, and content manager with 10+ years of experience. I started RafalReyzer.com to provide you with great tools and strategies you can use to become a proficient writer and achieve freedom through online creativity. My site is a one-stop shop for freelance writers, bloggers, publishers, and content enthusiasts who want to be independent, earn more money, and create beautiful things. Dive into my journey here, and don't miss out on my free 60-minute AI writing online course.