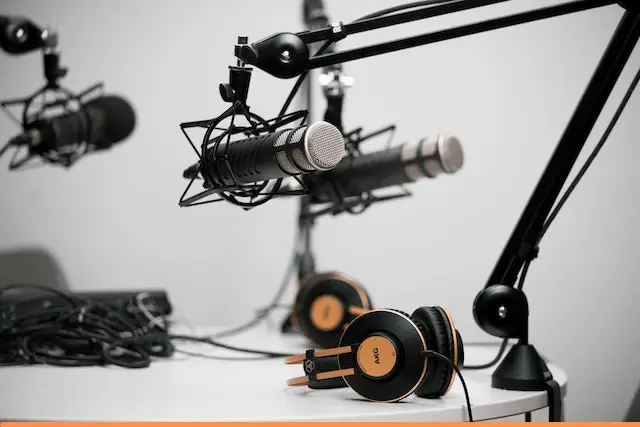 Are you on the hunt for a top-notch dictation microphone?
Dictation is swiftly becoming the go-to for many, especially with the rise of affordable software and hardware. Plus, in this age of remote work, chatting with your computer has lost its quirkiness. I've dictated my way through blog posts for years, and despite early awkwardness, it's supercharged my writing productivity. Think about it: typical typing speeds hover around 35-40 words per minute, but with dictation, you can hit a blazing 130-150 words! Ready to leap into the fast lane? I've got you covered with a curated list of the crème de la crème in dictation mics. Dive in with me!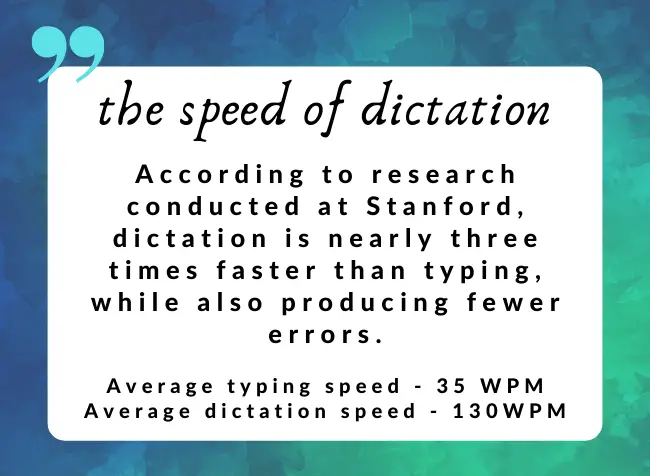 Here are the top dictation microphones:
Okay, I've tested SO many different types of microphones and ultimately decided that this rather inexpensive Nicama lav mic combined with a Sound Blaster USB sound adapter is best for dictation. Why? The main reason is that you can easily attach it to your clothing and achieve a mighty-high level of voice recognition (95%+). I've found that for dictation, the distance between your mouth and the mic is a major variable of success and a lapel mic solves this easily and without hassle. A gooseneck mic may still be too far from your mouth and it takes up lots of space on your desk. A condenser mic on a stand can be very impractical as it's a huge contraption that could obscure your computer screen. And while dictating, you need to see your screen all right. A headset mic is great in terms of speech recognition quality, but things get uncomfortable after a while and the listening experience is very poor, making it a bad choice for people who also want to listen to music while working (everyone?). But something like this Nicama along with Sound Blaster (that further improves the quality of sound recording) is a small, portable solution, which means you can use it anytime, anywhere for a variety of purposes. Why Nicama? I've tested a few mics in the $30-$50 and this one works best. Of course, there are options for $200+ as well as wireless lapel mics, but I'll need to wait for Black Friday to get a good one. So, that's what works for me, but feel free to check other cool options below and experiment until you find something that's a great balance between quality, price, and ergonomics.
If you need a simple yet reliable experience, take a look at this one. With literally thousands of positive ratings on Amazon, it's a top pick if you're looking for an inexpensive microphone. It will work not only for voice dictation but also for video conferencing, podcasting, and gaming. With a desktop microphone, you are free from the discomfort of having wires everywhere and headphones constantly irritating your ears. The sound with this one is very clear thanks to the metal gooseneck design, which picks up the sound from 360 degrees. It's sturdy enough to feel secure, yet light enough to move around if needed. It's also equipped with intelligent noise-canceling tech which reduces background noise and echoes. All in all, a great value for your money.
If you're looking for a top-quality wireless option, look at the SpeechMike. It's a next-generation directional microphone that provides studio-quality sound and eliminates environmental noise. Powered by state-of-the-art technology, it features an integrated motion sensor, making it one of the few stationary mics that can be controlled by hand movements. The Philips SMP4000 includes a studio-grade wireless mic optimized for speech recognition, which makes it a great option for doctors or lawyers. You can also attach a noise-canceling headset for hands-free recording and even more accuracy in a noisy environment. On top of the great wireless user experience, it's super easy to set up and features high connection reliability, low power consumption, and great data transfer rate. It has remarkable noise-cancellation properties and handy control buttons located on its surface. The battery on it takes only 3 hours to fully recharge and in turn, it supplies 24 hours of recording power.
If you're looking for a hands-free option, this headset might be right for you. It delivers a high-fidelity audio experience with the highest voice recognition industry rating. It bypasses your desktop or laptop computer's integrated sound system and is powered by 40 mm speakers with CD-quality bass. It's equipped with board controls, including an in-line digital volume and mute control and it's reversible, so you can move it to whichever side you prefer. The set folds flat for easy storage and doesn't require any additional software to use. This option has a few drawbacks, though. This headset is not very comfy, and it's wired, so it's not the most ergonomic option on the list.
This USB microphone will be ideal if you're looking for an alternative to a headset or a handheld mic. With hundreds of positive ratings, it's been praised for its great sound pickup and overall audio quality. The handy mute button works and can be used to cut out the dictation software without going through the keyboard shortcuts or clicking on other things on the screen. It'll also work for multitaskers with needs beyond dictation or speech recognition, this sturdy device has been praised in video conferencing and easy Skype calls as well.
If you're looking for an inexpensive, good-quality USB microphone, FIFINE K669B may meet all your expectations. You can connect this high-quality microphone via USB to a PC, MAC, or PlayStation 4 console. Thanks to the USB adapter (not included), you can use the microphone on the iPhone and iPad to stream audio anywhere. The plug-and-play device requires no additional settings or drivers. Built-in DAC will take care of all the parameters. It's hard to believe that at this price we get such a refined product. The microphone from FIFINE was designed with gamers in mind. However, the impressive noise reduction for the voice register makes it suitable for dictation as well. The cardioid pattern is good at isolating noises, especially background noise, and each integrated circuit guarantees the lowest self-noise. The raw quality of the recording directly from the microphone is perfect without the use of any additional corrections. Equal sensitivity to lows, mids, and highs ensures consistent performance in all applications. It offers convenient adjustment thanks to the built-in knob and stand. There is an adjustment knob on the device. Thanks to it, you can adjust the volume level to your needs at the moment. The recording quality is excellent in almost all conditions.
On the cheaper side, we have the FIFINE K668, a hidden treasure if you ask me. If you don't want to invest in microphone equipment, or maybe you're not 100% convinced about the stand-alone type USB microphones, this will be the one to start with. This is a plug-and-play USB-powered microphone. It doesn't require an interface, phantom power, or anything else to work. You just plug it in and go! The microphone takes little to no space, records quite similar to the more expensive options, and the only limitations it introduces are the lack of a secure positioning in the anti-vibration basket, a permanently attached USB cable, and the complete absence of a diode showing operation. This product is in the budget class, saving up on everything so it can be available at the lowest possible price. However, it doesn't mean that the manufacturer compromised on the quality of the recording. This is a good value-for-money microphone. It is inexpensive, good, and, in this context, still very well-thought-out. Although it lacks a few things to qualify as an ergonomically complete benchmark, at this price I see no contraindications to recommend it.
If you've already done some research, chances are you've heard about Yeti microphones, and for a good reason. It's a relatively new brand that delivers fantastic quality microphones in an affordable price range. Blue Yeti is one of the world's most advanced and versatile USB microphones. Thanks to the proprietary three-capsule technology, it records flawless, studio-quality content with incredible ease. Four different preset modes offer flexibility so you can dictate, record vocals, music, podcasts, audio for video, interview, and truly anything you can think of. It's a perfect choice if you're looking for a microphone that needs to be versatile over the detection mic. Hence, if you're into many things, or about to venture beyond speech recognition needs, you can consider this one as a sound suggestion (pun intended). With its vintage design, quality build, and excellent sound directivity, Blue Yeti combines the convenience of USB microphones with the quality of most high-end recording devices. For those who have never had professional equipment before, without a doubt, this one will be a sensation. The good news is that it also has a very moderate price point, comparable to a computer accessory rather than a professional studio recording device.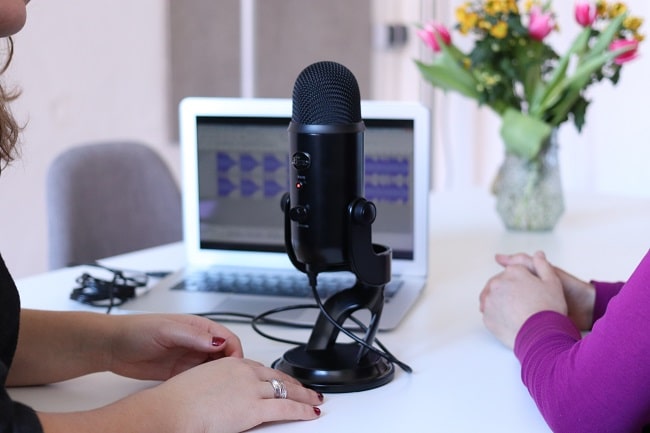 Extra tips for a smooth dictation experience:
Get the right dictation software – the dictation app you choose will make a huge difference. After checking nearly all of them, I'm still advocating the use of Nuance Dragon. Yes, it's pricey ($150 for the individual license), but it gives you lots of options and extra high-quality voice recognition. The biggest benefit is that it allows you to dictate within seconds in any text field on your computer. Mind the gap between your mouth and the mic – Even if you have the best mic in the world, if it's too far from your face, it won't pick up on your mouth noises. That's why it's great to use either a lapel mic that you'll put on your collar, or a great USB mic that can pick up sound from a larger distance. Also, you may use a mic stand, especially with a condenser microphone. Make sure your workspace is relatively quiet – This is quite obvious, but background noise can mess up the quality of voice recognition. That's why you should look for a mic with a good background noise cancellation feature, or search for a truly quiet spot around your house. For best results, you may use noise-canceling foam around your office desk. Pronunciation and cadence of speech – Speak as clearly as possible, give the software a bit of time to crunch through what you've just said, and develop a rhythm of dictation. This will require a bit of practice, but results will come with time. I've also learned that gesticulating while you dictate makes a big difference, as words emerge more easily from the depths of your subconscious. Accent – If you have a heavy accent, you may use an app like Speechnotes that allows you to choose between seven different English accents. Speak directly into the microphone – Even two or three inches can make a difference. So once you get your mic, do a few recordings on a free app like Audacity and test how it works with various distances. You'll notice that keeping the mic around three inches from your mouth is best. Check the audio settings on your computer – Is the input volume set to 100%? Is the system input quality set to max? Always make sure you check these things periodically. Consider using a pop filter – If you decide to get a condenser mic on a stand, make sure you have a pop filter as well. It will eliminate plosives, and help you achieve a higher quality of voice recognition.
Bottom Line
All in all, before buying your brand new microphone, whichever it might be, it's important to know your needs and imperatives. Take your time to consider these carefully and don't base your decision on price only and buy the most expensive thing, assuming it's exactly what you need. There is a wide range of products to choose from and spending more doesn't always mean you get a better product for your needs. My advice is to determine exactly what you need first, and then see which options meet your criteria. Make sure that you can return your purchase if it doesn't suit you. Test a couple of options and see what works best in your situation. Next up, you may want to explore backpack journalism equipment that will allow you to create content on the road.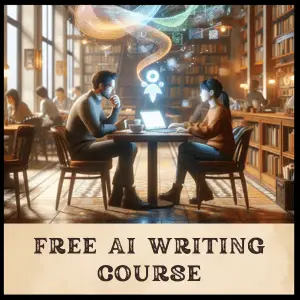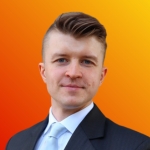 Rafal Reyzer
Hey there, welcome to my blog! I'm a full-time blogger, educator, digital marketer, freelance writer, editor, and content manager with 10+ years of experience. I started RafalReyzer.com to provide you with great tools and strategies you can use to become a proficient writer and achieve freedom through online creativity. My site is a one-stop shop for freelance writers, bloggers, publishers, and content enthusiasts who want to be independent, earn more money, and create beautiful things. Dive into my journey here, and don't miss out on my free 60-minute AI writing online course.