Are you looking to use Dragon Dictation as a writer?
You can increase your productivity as a writer by up to 300% (if you're a fast talker) and complete your tasks much faster using this simple app.
Why should you dictate rather than type?
Fortunately, there are tons of resources and tools available for writers that allow them to put their complex thoughts and ideas into simple, clear language. One such powerful tool is speech-to-text or dictation software. Dictation is known by many names: speech-to-text, speech recognition, voice recognition, or voice dictation. But they are all the same. Dictation is a powerful assistive technology that helps you speed up the writing process by using speech-to-text apps. Well, it's much easier to speak than to write or type and it helps you finish faster, whether you're writing a blog post, emailing, drafting a newsletter, or even writing a book.
What is Dragon Dictation For Writers?
Dictation programs are a perfect workaround for writing more words per hour without breaking a sweat. There are lots of dictation tools to speed up your writing process and prevent the development of wrist problems. Dragon is probably the most recognized name in the speech-to-text software world. It is one of the most trusted programs for standalone dictation and it's designed for business and professional writing. Developed by Nuance Communications, Dragon Dictation started as a speech-to-text service for iOS devices but later expanded its support to the Android operating system. There's a Dragon version for everyone who wants to do more by speaking rather than typing.
How to get more done with your voice?
Dragon speech recognition program helps you voice-type rather than type with your fingers, and the best part is you don't even have to worry about spelling errors. You just need to talk, and your spoken words appear on the screen. Dragon is three times faster than typing and it's 99% accurate (if you use the right microphone and work in a relatively quiet environment). Your voice is the command. From browsing the web and launching programs to creating reports and spreadsheets, Dragon lets you do it all by your voice. Dragon uses a "Voice Profile" to characterize your voice and uses information in that profile to decipher your speech and convert it into words – fast and efficiently.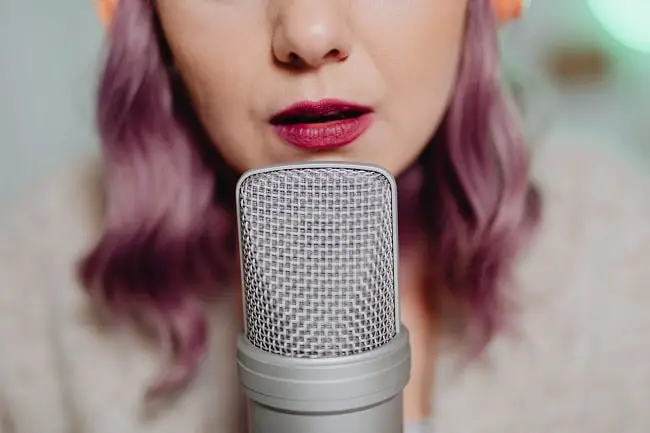 Dragon for PC – Dragon Naturally Speaking
Dragon Naturally Speaking is one of the world's bestselling speech recognition tools that lets you get more done on your personal computer with your voice. Think of it as you think about your keyboard and mouse – it deciphers your spoken words into text or ordinary PC commands. Dragon uses deep neural networks to adjust to your voice or environmental variations, increasing accuracy and minimizing the number of corrections.
Here are five specific things Dragon Naturally Speaking can do for you:
Browse the web
Control your applications
Control your desktop
Write reports, documents, and emails
Dictate into a digital recorder and let it transcribe using Naturally Speaking
Dragon for Mobile – Dragon Anywhere
Dragon Anywhere is a professional-grade mobile dictation app for iOS and Android. It is a perfect tool for those who need a professional-grade voice recognition tool to accomplish their work on the go. Dragon Anywhere is one of the most accurate dictation services that make it easy to dictate long-form documents, and edit, format, and share them directly from your Android or iOS device or any other mobile device.
You can increase your productivity by dictating to your mobile devices, and the following features are available:
High recognition accuracy.
Editing and formatting right on your mobile device.
Continuous dictation and no limit on speaking length.
Document sharing by email, Dropbox, and more.
Easy spelling correction from the Correction Menu.
Tips for Talking to Dragon
If you're used to typing on a keyboard, dictating text may seem a little clumsy at first. With Dragon, you must do things a bit differently than when you type. For instance, some words sound the same but have different meanings and spellings. For example, weather and weather, no and know, there and their, here and hear, jeans and genes, etc. If the words have the same pronunciation, it becomes much more difficult for Dragon to make the correct decision.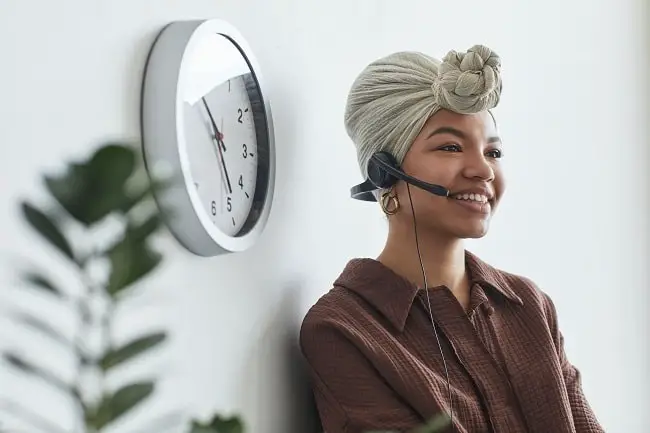 Following are a few tips to make dictating easier:
Speak as clearly as possible and try to use our neutral accent.
Try not to dictate the entire sentence, with all the punctuation, all at once; instead, try to dictate in phrases.
Punctuate and capitalize the text as you speak.
Use the tools "Playback" and "Read That" to proofread what you have dictated.
Do not use unusual or classic texts; instead, try to use normal, day-to-day language.
Try to maintain a balance between using your voice and the keyboard as you speak.
Getting Started with Dragon
By now, you have chosen the version of Dragon that's right for you, and you've concluded that your device meets all the hardware configuration requirements.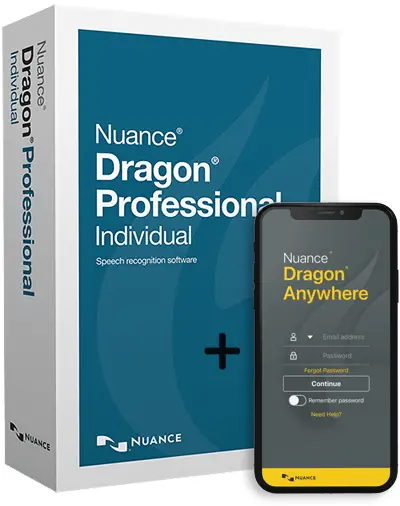 Now you're sitting in front of your computer already. You can refer to the following steps to get started:
1. Install the program
Install the software and activate it using the license key that comes with the installation disc. Keep the key safe so you can easily find it again.
2. Plug in the microphone
Plug the headset into the desired port on the computer. You also get a headset and a quick start guide in the software box. You can also use the built-in microphone. Dragon automatically detects which microphones are available to use.
3. Create a Profile
This is probably the most important step and the reason why Dragon maintains a 99% accuracy. The secret is in the user profile. In just a few steps, you can create your profile that learns your unique speech patterns and word choices.
4. Get to know the Dragon Bar
It is the Dragon's control panel docked at the top of the screen. You can use Dragon Bar to access various tools for customizing and improving the performance of your Dragon. You can also get all the help at your fingertips with the Learning Center.
5. Start dictating
After you're all set up and running, you can turn on the microphone and start speaking, and your words appear on the screen as you speak.
Additional Use Cases For Dragon Dictation
The Dragon mobile app could be very useful for sending reminders to yourself while on or away from your computer. You can also use Dragon to send short emails.
Dragon Speech Recognition is used across various industries for data entry, report writing, and editing, reading documents, creating documentation, etc. It also saves time answering correspondence.
Many physicians use Dragon Medical for dictating progress and taking notes after seeing patients. The records are seamlessly integrated into all major EHR platforms for convenience.
Dragon Law Enforcement is a professional productivity solution that provides law enforcement officials with a convenient and faster way to create incident reports by voice.
Dragon makes it easier for students to dictate their ideas rather than write them. Dragon also enables students to work independently and create their ideas, which helps them gain confidence in their writing ability and maximize their potential.
Dragon also contributes hugely to people who for whatever reason, can't use a keyboard or mouse. Dragon is an invaluable tool for people with speech issues and other disability conditions.
Conclusion
Dragon is not a single product; it's a family of products. Depending on why you're interested in Dragon in the first place, there's a Dragon for each one of your requirements. All the products of the Dragon family are based on the same underlying voice recognition system. You get what you pay for, and I can honestly recommend using this program if you want to truly boost your productivity.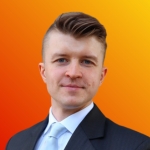 Rafal Reyzer
Hey there, welcome to my blog! I'm a full-time blogger, educator, digital marketer, freelance writer, editor and content manager with 10+ years of experience. I started RafalReyzer.com to provide you with great tools and strategies you can use to achieve freedom from 9 to 5 through online creativity. My site is a one-stop-shop for freelance writers, bloggers, publishers, content enthusiasts who want to be independent, earn more money and create beautiful things. Feel free to learn more about me here.