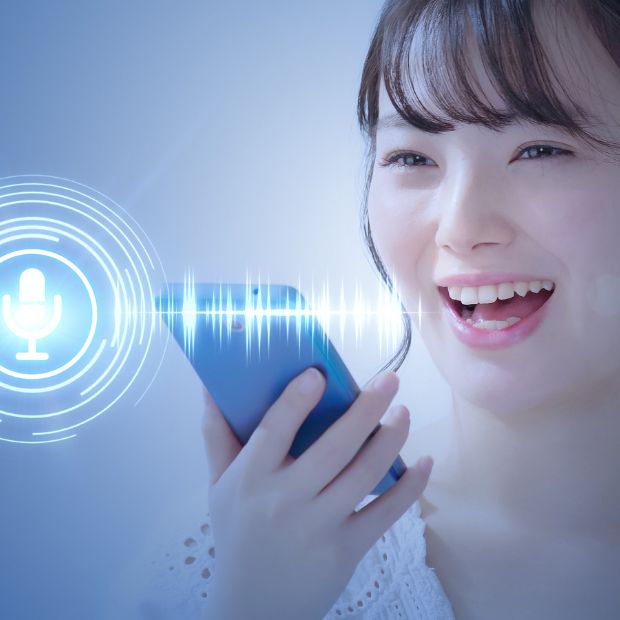 Whether you're a medical professional or just someone who needs high-quality transcription software, Nuance has something amazing to offer!
They offer something for everybody, so it's not always easy to get the program that works best for your line of work. That's why I want to cover two of their amazing software solutions: one of them is designed for radiologists, and the other is suitable for anybody who finds it easier to dictate than type. Of course, I'm talking about PowerScribe and Dragon. Both come with the basic dictation functionality, but they also offer so much more! But, before we begin, let me put a disclaimer: I'll give my best to cover all the relevant info about PowerScribe, but I'm no medical professional. Radiologists – don't hesitate to leave a comment to correct any mistakes you may notice! That being said, let's look at the top differences between PowerScribe and Dragon!

Nuance Dragon vs. PowerScribe – Overview
Besides both being made by Nuance, Dragon and PowerScribe come with one important similarity: they're great for dictation. However, that's where their similarities end. Dragon comes in many versions and it's a general-purpose program. On the other hand, PowerScribe was designed specifically for radiologists and comes with many features that can make medical procedures more efficient.
Previously known as Dragon Naturally Speaking, Nuance Dragon is the industry standard when it comes to transcription. Whatever you say into the microphone, Dragon will capture it with 99% accuracy right out of the box! Dragon is the most popular program for anybody who wants to speed up their writing speed. It's estimated that we speak around three times as fast as we type. Considering that, it's no wonder that dictation is the preferred way to work for many writers, lawyers, law enforcement officers, social service workers, and medical professionals. No matter what kind of work you do, there's a version of Dragon that will suit you perfectly. Even if you just want to use it at home to browse the internet and post to social media faster, Dragon has the perfect version for you.
Specifically designed for radiologists, PowerScribe makes communication with your coworkers, generating reports, and recommending the right follow-up to your patients easier. Powered by AI technology, PowerScribe doesn't merely let you dictate your reports (although that's a huge time-saver already!), but it also comes with a plethora of decision-support tools that can increase any radiology specialist's efficiency and accuracy. It comes with handy features that let you analyze images unobstructed, and record all relevant data automatically sorted into well-organized reporting templates. It'll also help you to get evidence-based help with diagnoses and follow-up recommendations, and share concrete information with coworkers across the healthcare pathway. All of it – voice-controlled. Currently, Nuance offers two versions of PowerScribe – the older PowerScribe 360 and the newer and more advanced PowerScribe One. Ultimately, PowerScribe lets radiologists devote more time to patients and waste less effort on paperwork.
Transcription
Both Dragon and PowerScribe were developed to capture what you said in writing. And if you're wondering, they're both pretty great at it. However, these two programs process your speech differently.
Dragon
Dragon comes with unmatched transcription accuracy from the get-go. But it gets even better the more you use it. No matter what version of Dragon you use, whether Home, Professional, Dragon Medical or any other, it adapts to you. Utilizing the power of machine learning, the program picks up your accent, pronunciation, and language habits. It teaches you to understand yourself better.
PowerScribe
PowerScribe and Dragon perform equally well on most dictation accuracy tests. But PowerScribe doesn't merely write what you're saying, it also helps categorize information and gives context-aware recommendations. PowerScribe One doesn't only take notes as you speak, its contextual language processing power also transforms your dictation into structured findings. This feature helps radiologists create well-organized, standardized reports in a fraction of the time it takes to do it by hand!
Unique Features
Dragon and PowerScribe differ in a lot of ways and share very few common features. So, here are the most important things that make these programs unique!
Dragon
Total Voice Control – Dragon goes beyond writing down what you say – it also lets you browse the internet, send emails, and edit and format your writing – all with voice commands. Transcribe Audio Files – You don't need to be live to use Dragon. Simply record your meeting, brainstorming session, or thoughts on the go. Upload them to the program later on, and get the transcription within minutes. Dragon supports all major audio file types, including .wav, .mp3, .wma, .dss, .ds2, and .m4a. Add Custom Vocabulary – Dragon understands most of the words you use. But in case you love a local slang word, use professional jargon, or like making up your own words (wordsmiths rejoice!), Dragon lets you build custom vocabulary.
PowerScribe
All Patient Data in One Place – Whether your patient did a chest CT scan or an MRI of the brain, PowerScribe collects it all in one place via HL7. The program is designed to integrate all parts of the process and enable easy and completely HIPAA-compliant data sharing between healthcare teams and systems (including EHRs and PACS). Generate Reports Hassle-free – PowerScribe's powerful AI is capable of context-aware language processing. That means that it takes your free-form dictated notes, and then sorts them out into structured data. It automatically populates reports making standardized reporting so much easier. State-of-the-art Knowledgebase – PowerScribe gives you easy-to-use access to high-quality clinical guidance and quality checks based on state-of-the-art technology. It uses world-renowned databases with authentic research and academic reports. Ultimately, it helps radiologists make informed diagnostic and follow-up decisions.
Dragon and PowerScribe Compatibility
Most versions of Dragon and PowerScribe can be installed on the same computer, but you can't use both at the same time. The reason is simple – programs can only use your microphone one at a time. Interestingly enough, the Dragon Medical Network Edition (DMNE) and Dragon Medical Practice Edition (DMPE) can't be installed on a computer that already has PowerScribe 360 installed. According to Nuance's explanation, the problem stems from these programs using differing code bases.
What About Pricing?
Nuance programs aren't cheap – but their prices are well backed up by the outstanding quality of these software solutions.
Nuance Dragon
Dragon comes in many versions, each for its price. To get any of them, you need to make a one-time-only payment, and the program license is yours for a lifetime. At the time of writing this post, Dragon Home costs $200, Professional and Legal costs $500, while Dragon Medical costs about $1,600 for a lifetime license.
PowerScribe
Due to the nature of the program, the price of PowerScribe is not specified on the website. Any institution that wishes to implement PowerScribe in their offices is welcome to schedule a meeting with Nuance representatives for a consultation, program presentation, and pricing quotation.
Nuance Dragon vs. PowerScribe – The Verdict
Both Dragon and PowerScribe are amazing. It's no wonder that both are developed by Nuance, the market leader in dictation software. If you're worried about the security of your data, there's nothing to fear: both programs support HIPAA requirements for patient security and confidentiality. The choice between the programs is clear: If you're a radiology specialist, there's no better than PowerScribe. For everybody else (medical and all other professions), Dragon has a lot more to offer! Next up, you may want to explore a guide to the best assignment help websites for students.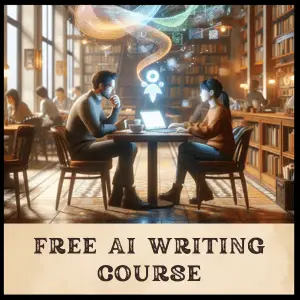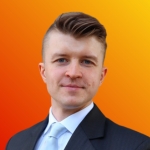 Rafal Reyzer
Hey there, welcome to my blog! I'm a full-time blogger, educator, digital marketer, freelance writer, editor, and content manager with 10+ years of experience. I started RafalReyzer.com to provide you with great tools and strategies you can use to become a proficient writer and achieve freedom through online creativity. My site is a one-stop shop for freelance writers, bloggers, publishers, and content enthusiasts who want to be independent, earn more money, and create beautiful things. Dive into my journey here, and don't miss out on my free 60-minute AI writing online course.