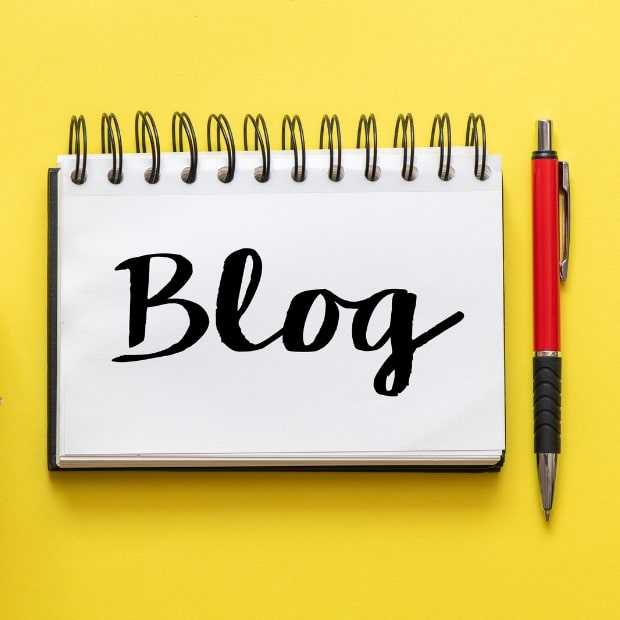 In this article, you'll find nineteen of the best blogging resources you can use to boost your productivity and results (fast!)
Below you'll find valuable tools for:
Getting it off the ground
Adorning it with beautiful graphics
Making it popular among thousands of readers
Keeping it secure
Gathering useful data in reports
But remember that it doesn't matter if you're using the best tech if you're not publishing new content regularly. All success comes from that. Now build, grow and expand. It's worth it!
Here are the best blogging resources and tools:
#1 – Content management systems (CMS) to set up your blog – WordPress (free and best)
#2 – Best hosting for your blog – Bluehost (starting at $3.95 a month)
#3 – Best themes for your new blog – StudioPress, Divi, or Elementor ($50-$150)
#4 – Build a list and succeed it with email marketing – Convert Kit (bar-none top email marketing software for bloggers)
#5 – Tools for social media management – Tailwind (best tool for Pinterest traffic), Buffer or Hootsuite (for overall social media management).
#6 – Resources for SEO and keyword research – LongTailPro (get 30% off here), Ahrefs (more advanced and expensive tool – starting at $99 per month)
#7 – Resources for writing and editing content – ProWritingAid, Grammarly, Edit Pad, Hemingway Editor, Google Docs, Nuance Dragon (best dictation software ever)
#8 – Platforms for managing online payments – Payoneer or PayPal
#9 – Platforms you can use for affiliate marketing – ShareASale, CJ Affiliate, Click Bank and Amazon Associates
#10 – Blog resources you can use for landing and sales pages (and sales funnels) – LeadPages and ClickFunnels
#11 – Best tools for online analytics and optimization – Google Analytics, and ClickMagick (get 28% off here)
#12 – Best platforms for hiring freelancers to grow your blog – Fiverr, and Upwork
#13 – Best places for building online courses – Teachable and Thinkfic
#14 – Top advertising platforms for bloggers – Google Adsense, Mediavine and AdThrive
#15 – Best places to get royalty-free photos – Unsplash.com and Pixabay.com
#16 – Best tools to prepare (and optimize) beautiful graphics for your blog – Canva, Pixlr, Optimizilla (for image compression)
#17 – Resources for staying productive and organized – Online Stopwatch, Google Sheets, BlockSite, and Stickk
#18 – Top plugins you should install on your WordPress blog – Akismet, WP Rocket, Updraft Plus, TinyMCE Advanced, Shortcodes Ultimate, Jetpack, All in One SEO Pack
#19 – Best ways to monetize your blog – Display advertising, affiliate marketing, digital products, e-commerce, online courses, coaching, mastermind groups
Now let's look at these resources (with screenshots and all) so you can see why they are so exceptional!

Here are the best blogging resources and tools:
1 . Content management systems (CMS) to set up your blog
The first thing you need to do is to choose a content management system (CMS) for your blog.
To be fair, as there are dozens of them, but the one that stands out is WordPress which controls almost 60% of the CMS market. Actually, nearly 30% of all websites worldwide run on WordPress.
The other popular ones are Joomla and Drupal, but they don't even come near in terms of features. Then there's also Blogger, which allows you to create a free blog.
If I were you I would go with WordPress because it's the most advanced CMS. It comes with thousands of customization options and plugins you can use to create the website of your dreams.
2. Best hosting for your blog
The next thing you need to consider is hosting. Some CMS will allow you to host your blog on their server for free. But this is not a good long-term strategy.
What you need is a blog hosted under a separate domain. This allows you to keep ownership of all of your content and create a powerful brand.
A great host will make your website much faster and that's an important factor in SEO and user experience. Readers expect your website to load in less than 2 seconds nowadays. If it doesn't happen, they will simply go somewhere else.
If you don't have over 75,000 monthly visitors on your website, go with a hosting provider like Bluehost (which is consistently ranked as one of the top hosting providers, which also gives you a free domain for 1 year). For around $3,99 a month, they'll allow you to host unlimited websites on their shared hosting platform, which is blazing fast.
But if your monthly visitor amount goes over 100,000 visitors, check a provider like WP Engine. They'll provide you with managed WordPress hosting that'll cover your needs.
3. Best themes for your new blog
Once you've selected the CMS, your unique domain, and the best hosting package, it's time to build a beautiful website.
And for that, you will need a premium WordPress theme. It's true you can get many themes for free and if you're on a budget, that's not a bad idea.
But premium themes are much more attractive and will enable you to build a unique website. The top theme company in the market is StudioPress. I highly recommend you grab their theme and enjoy 24/7 support.
They have some of the most customizable themes you can get your hands on. They come with a brilliant WYSIWYG website editor, as well as free layouts you can tinker with to make something amazing. Other great themes in this department are Divi or Elementor.
All top bloggers build a brand, and you can only do it if you customize your website. It's worth investing $99-$150 upfront and reaping the rewards afterward.
4. Build a list and succeed it with email marketing
One resource you cannot live without as a blogger is an email marketing system. You should start collecting emails from your visitors from the very beginning and build a loyal fan base.
It's true – the email open rates are down to around 28% as we get more and more social media notifications in our busy digital lives.
But that's still better than nothing and some bloggers actually build whole empires based on their email lists.
The popular saying "the money is in the list" still rings true, because email allows for instant communication with thousands of readers.
The best and rather inexpensive tool you can use to create highly converting email marketing campaigns is Convert Kit.
Their plans start at $29 a month. And it's totally worth the money because you'll get so much more than with a "free" provider like MailChimp (which is still good for beginners).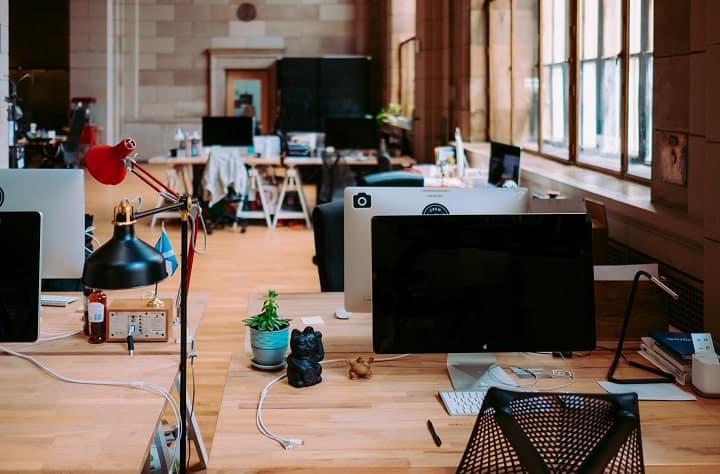 5. Tools for social media management
Social media marketing is one of the most important ingredients of any digital marketing strategy. It helps you to amplify the content you produce and reach a wider audience.
You can do it manually by posting your content on each platform, like Facebook or Twitter. But this will take a ton of time. Instead, use a social management tool. It will allow you to schedule your posts in advance and do everything from one place.
It's a great thing to have if you don't have a team. It will let you schedule posts for the whole week within 1 or 2 hours, so you can actually concentrate on creating content for your blog.
If you're using Pinterest (which I used to get thousands of visitors to my blog every month), you should start using Tailwind. It's a Pinterest and Instagram scheduling tool that is indispensable if you want any serious social media traffic.
And if you're publishing to a wider array of platforms, check tools like Buffer or Hootsuite.
6. Resources for SEO and keyword research
SEO (search engine optimization) is the Holy Grail of online marketing. Getting regular search traffic from Google, Yahoo, and Bing is a must if you want to build a real business.
With the right tools, you can optimize your content and built articles that will attract search engine traffic for months and even years.
The number one rule of SEO is that you have to write articles around keywords with decent traffic that people are actually interested in (at least 250 monthly searches is a good rule of thumb).
The best resource I can recommend in this department is Long Tail Pro (starting at around $25 a month). It will allow you to scan the keyword landscape and pick the highest value keywords with the lowest competition.
I can't stress using a tool like this enough. It's a key to all the success I had with my blog so far.
7. Resources for writing and editing content
Content is the currency of the blogging world. You need to produce, publish, and promote new articles if you want to build your traffic and income.
In fact, you'll need around 150 well-optimized articles on your blog to reach any significant amount of traffic (around 25,000 – 50,000 – depending on the keywords you select).
The logic is simple – the more content you produce, the more success you will have. That's why you need resources that will help you to produce better content faster. Some of the top tools for writing, editing, and content production are Grammarly, Edit Pad, Hemingway Editor, Google Docs, Nuance Dragon.
I also wrote two articles on this topic and I recommend you check them out:
Do your best to write at least 1000 words a day for your blog, and in one or two years, you'll start making some good money.
8. Platforms for managing online payments
As your blog grows, you'll need more resources. I'm talking about content writers, editors, graphic designers, web developers, transcribers, video editors, and social media managers.
You may also think about hiring a full-time general virtual assistant (GVA) from countries like the Philippines or Poland. These guys are inexpensive (around $700-$1000 per month) and they'll save you hours of time every day.
But you need to pay them somehow. The best tools for that are Payoneer and PayPal, which will allow you to send funds and keep your business growing.
There are also lots of apps you can use to manage your virtual workers and projects. The best ones are Asana, Basecamp, and Trello.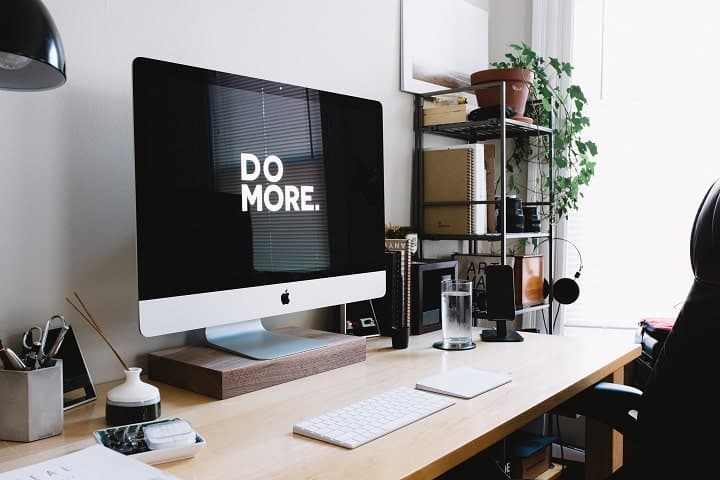 9. Platforms you can use for affiliate marketing
There are dozens of ways in which you can monetize your blog. The most important ones consist of using ad networks, creating digital products, and affiliate marketing. By being an affiliate, you'll get a percentage of each sale you help to assist.
You can do it by placing banners and text links on your blog, as well as promoting offers through email and social media. For example, you could get 10% from a $100 sale, and that's $10 going straight into your pocket.
There are many great affiliate platforms that will let you partner with amazing services and product providers. They'll also give you access to analytics and help you optimize your content.
The best ones you should check out are ShareASale, CJ Affiliate, Click Bank, and Amazon Associates.
As you dig deeper, you'll find that many big companies have their individual affiliate programs on separate platforms.
10. Blog resources you can use for landing and sales pages (and sales funnels)
Having an email list is one of the best things you can do to ensure long-term blogging success. But to grab the email addresses, you will need opt-in forms as well as highly converting landing pages.
You can use custom WordPress layouts to create these pages, but there are also some specialized tools that will let you create a whole sales funnel. You can then optimize it and test it so is that you achieve the highest conversion rate possible.
The top tools in this department are LeadPages and ClickFunnels.
They offer a mind-blowing number of features and you can grab a starter package for as little as $25 per month.
11. Best tools for online analytics and optimization
You can't hit a target you can't see. That's why you need solid analytics tools.
They'll show you how many hits your website gets, what are the main sources of traffic, what's the demographic most interested in your content, and what are the conversion rates on your most important pages.
For starters, install a free tool like Google Analytics on your blog. It will provide you with a wealth of information if you know how to use it well.
But there will be a time when you want to dig deeper (especially once you start with affiliate marketing and online ads). Then you will need an advanced tool that will measure the traffic you get from every link connected to individual campaigns.
The best tool I've found in this department is Click Magick. It's inexpensive (starting at $12 a month) and has a ton of features like tracking entire sales funnels, retargeting, split testing, link tagging, etc.
12. Best platforms for hiring freelancers to grow your blog
When you bring in some serious income from your blog, you will want to scale it and make it grow faster. That's where freelancers come in.
They can save you tons of time so you can focus on your top priority tasks like creating great content and new products for your audience.
You don't want to spend hours of your time on a task that someone else can complete for you in a few minutes and for a few dollars. WordPress maintenance, graphic design, video editing, and text editing are just a few examples of tasks you can outsource.
The best (and most affordable) freelancing platforms I use are UpWork and Fiverr.
13. Best places for building online courses
Online education is exploding right now. As video became the most popular medium on the web, people will pay a premium to get a video course packed with great information.
You can price your video course anywhere from $27 to $600 (or more) and earn a great income while helping other people.
The most popular platforms you can use to create and upload your course are Teachable and Thinkfic. Many people are already making thousands of dollars per month with their courses so you should give it a try!
14. Top advertising platforms for bloggers
If you're beginning your blogging journey, you should probably start with Google Adsense. Unfortunately, this platform only pays out money if you reach a threshold of $100 in earnings.
When you're starting out, it may take you a couple of months to get there. The CPM (cost per thousand views of your ad) is quite low on Google Adsense.
But when you reach a certain traffic threshold, you will get access to higher-paying platforms like Mediavine and AdThrive. By using them you'll earn up to $20 per 1000 sessions on your blog, which is a great rate.
The only requirement is that you'll need at least 25,000 sessions per month to apply to these platforms.
15. Best places to get royalty-free photos
If you want your blog to look unique, you will need a good source of images to include in your content. Most images online full under strict copyright laws and you can't reproduce them without the permission of the author.
Fortunately, there are many databases where you can find amazing pictures with a CC0 or Public Domain license.
This means you can freely use the images in whatever way you want (even with commercial intent). Here's a great list or you can find over 100 image databases. My favorites are Unsplash.com and Pixabay.com.
16. Best tools to prepare (and optimize) beautiful graphics for your blog
At some point, you will want to build a unique brand – something to make your blog more memorable. You can do it by using specific fonts, graphics, and colors.
My number one favorite graphic design tool is Canva. It's a perfect online editor for bloggers and you can learn how to use it in a couple of minutes.
If you want to easily edit photos and add filters, you can use a tool like Pixlr. And if you want to minimize the weight of your images (which is an important factor in SEO), you can use a free image optimizer like Optimizilla.
17. Resources for staying productive and organized
You can have all the technology in the world, but without focus and concentration, you can never achieve your blogging goals.
The ability to discipline yourself and stay on task until it's completed is the number one factor that will lead to success.
I use an online stopwatch to time my work sessions. I set it for 1 hour and then I fully immerse myself in my task. I also keep a Google Sheet with all my goals and deadlines and make sure to check it every day.
There's also a " productivity forcing system" I started using a tool called Stickk. If I don't achieve my goal by a specific deadline, I will have to send money ($100 for example) to an evil organization like NRA.
This is a great motivator because it activates a fear of loss which is often more powerful than the desire for gain.
18. Top plugins you should install on your WordPress blog
There are thousands of WordPress plugins in the virtual marketplace. You can use them to speed up your site, improve your SEO, optimize your images, secure your database, gain more email subscribers, and make your website more user-friendly.
Some of my favorites are:
Akismet – for cleaning up the comment spam.
WP Rocket – for improving site speed.
Updraft Plus – for WordPress security and backups.
TinyMCE advanced – for advanced content editing features.
Shortcodes Ultimate – for quickly adding shortcodes to your content.
Jetpack – has a whole range of useful features.
Contextually related posts – for decreasing the bounce rate on your blog.
19. Best ways to monetize your blog
There are literally hundreds of ways to monetize your blog, but they all fall under the same few categories.
In the beginning, you can earn a few bucks with ad platforms like Google Adsense, Mediavine or AdThrive. They will automatically place ads in your posts and allow you to earn in a hands-off manner.
The next and arguably more profitable method is affiliate marketing. It allows you to earn commissions by promoting other people's products. There are big affiliate databases like ShareASale, CJ Affiliate and ClickBank, so feel free to check them out. Affiliate marketing is how I earn most of the money from this blog right now.
The third popular method is to create your own products and sell them to your blog audience. This requires you to focus on a specific niche and then channel the traffic to your offering. You can start with a simple eBook, but you can also create an advanced course.
Conclusion
I hope that this extensive list of resources is going to help you take your blog to another level. I really wish I had a list like this when I was starting out.
It will take a while until you get hold of all the areas of blogging. You should start small and avoid overwhelm.
Simply start your blog, publish a few articles and gradually learn about new tools you can use to make your work more effective.
Did I miss anything? What are your personal favorites?
Rafal Reyzer
Hey there, welcome to my blog! I'm a full-time blogger, educator, digital marketer, freelance writer, editor and content manager with 10+ years of experience. I started RafalReyzer.com to provide you with great tools and strategies you can use to achieve freedom from 9 to 5 through online creativity. My site is a one-stop-shop for freelance writers, bloggers, publishers, content enthusiasts who want to be independent, earn more money and create beautiful things. Feel free to
learn more about me here.