Think a writer's life is just about tapping keys and filling blank pages with words?
Think again! While it might seem like a walk in the park to outsiders, anyone who's dabbled in the world of writing knows it's so much more than just stringing words together. Writers are also researchers, idea curators, client liaisons, deadline jugglers, and finance managers. Juggling these many hats, especially when the main gig is to churn out compelling content, can get overwhelming. Don't let the admin and logistics dim that creative spark. Let's declutter and refocus! The digital world offers a plethora of project management tools, but only a select few truly cater to a writer's unique needs. Stick around as we dive deep into tools that won't just streamline your workflow but also reignite your passion for the craft.
Project Management For Writers – The Best Tools To Use
Kanban boards – Trello
If you're a visual thinker, a Kanban-style application like Trello might be the perfect way to stay on top of your work. This versatile tool will adjust to the way you approach and plan your writing. Whether you're running a blog, trying to write a novel, or submitting research to scientific journals, Trello has a way for you to organize your writing. Trello is completely free to use for individuals and small teams. Bigger teams can upgrade to get additional features for as little as $10 a month per user. If Trello isn't your style, one of the many Kanban-style boards may be just what you need to streamline your writing business. Asana is a popular choice for writers in need of project management, and it contains a Kanban board among its many features. If you like to take notes on paper, you can even make an analog Kanban with a whiteboard, markers, and sticky notes. After all, writing things down by hand can boost your memory, making it easier to remember and stick to your plan. Use Trello to organize your projects, assign tasks, keep track of deadlines, and paste all data you need to complete your projects flawlessly. Apart from the basic functions, you can browse a rich gallery of power-ups that help you customize your boards or integrate Trello with other apps.
Effortless Note-Taking – Evernote
You never know when the inspiration's going to strike. How many times have you had that "Aha!" moment, only to forget your brilliant idea by the time you reach your computer? Never let that happen again with Evernote. Created for avid note-takers, Evernote is the one program you can use to transfer your notes, web page snippets, images, and PDFs across all of your devices. Evernote makes it easy to do meaningful work wherever you are, no matter which device you have on hand. Don't feel like getting up to research your next blog post? Do it from the couch instead! Whether that's jotting down plot ideas, keeping track of your clients' material or info, saving snippets of research you do on the web, or writing full-blown chapters for your next book, you can use your phone to write it down and keep it safe. Once you're back to your regular workstation, you can jump right back into it – all of your notes will be there and ready to go. Apart from the basic note-taking functions, Evernote lets you scan and back up documents, save web pages and make notes directly on them, record audio, capture images, and much more. It also integrates nicely with apps like Slack and Google Drive. You can sync 2 devices and upload up to 60 MB of data without paying a dime, but the $6.99 monthly subscription brings you upgrades worth the small fee.
Foolproof Outlining – Plottr
Whether the stories you write are short or long, it can be difficult to keep track of all of the information you need. The best way to avoid obvious plot holes is to have a clear overview of your outline with all the details in front of your eyes while you write. Plottr was designed to make this possible. So you want to put the reader back into that restaurant you mentioned once, but can't remember its name? You don't need to run through all of your previous chapters to figure it out. Write your character arcs, connect them to places, and add custom attributes like the color of the tablecloth or the smell of her hair. Plottr makes it possible to save every little detail of your plot into a visually pleasing, intuitive diagram. Your scenes aren't set in stone once you build them into your Plottr outline. The app makes it easy to organize and rearrange your scenes and makes everything easier to navigate with color-coding and using advanced filters to find exactly what you need. Plottr is quite inexpensive – you can get a full year of access for less than $50, though they often give discounts to almost half the price!
Advanced Word Processing – Scrivener
If you're fed up with Microsoft Word and Google Docs, and just want to get a word-processing program that gives you a clear outline, a place for notes, and metadata, Scrivener is the right way to go. Specially designed for authors (whether you write blog posts or novels), Scrivener comes with a document management system that makes it easier to keep your sea of files in order. It also grants you easy access to your notes, audio and video files, web pages, and other material you may need when writing. It also comes with a bunch of templates (for screenplays, fiction, and non-fiction) that many writers will find refreshing and a huge time-saver when it comes to formatting. When it comes to outlining, Scrivener is the perfect way to go. Everything you need to write – your whole manuscript, research, notes, references, and much more can be united within one single app. Scrivener is perfect for long-writing projects. It comes with many features – it lets you restructure your manuscript, create extensive outlines, attach research and notes on a virtual corkboard, and write in small (or big) sections. This app was tailor-made for professional writers, and it shows. You can get a standard license for as little as $50.
Daily Motivation – Pacemaker
Getting back to work day after day can be hard. It doesn't matter if you usually work on big, long projects, or churn out a piece a day – some days you just can't get yourself to get started. It's easier to stay on top of daily work when you feel accountable for your word count output. Pacemaker lets you see your productivity in a graphic format. After creating a profile, all you need to do is input the day's productivity values (it doesn't matter if you measure it in word count written, dollars earned, or hours worked). Over time, you'll get accurate diagrams that show how productive you've been, helping you stay on track. You can use Pacemaker's planning app for free, or get the premium plan for $8 a month for extra features and capabilities.
Conclusion
No matter what part of the process you're at, Pacemaker will help you divide work into sizeable chunks and tackle it bit by bit. Whether you count progress in words, hours, or stanzas, this app will help you stay on top of your productivity goals. You can use one of Pacemaker's many features to customize your routine and make it achievable – all you need to do is get back to writing each day. Of course, you can adjust your plan as you go. I hope these tools help you organize your work better. As a writer, I always try to spend less time planning and more time writing.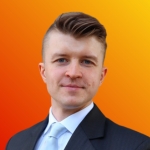 Rafal Reyzer
Hey there, welcome to my blog! I'm a full-time blogger, educator, digital marketer, freelance writer, editor and content manager with 10+ years of experience. I started RafalReyzer.com to provide you with great tools and strategies you can use to achieve freedom from 9 to 5 through online creativity. My site is a one-stop-shop for freelance writers, bloggers, publishers, content enthusiasts who want to be independent, earn more money and create beautiful things. Feel free to learn more about me here.