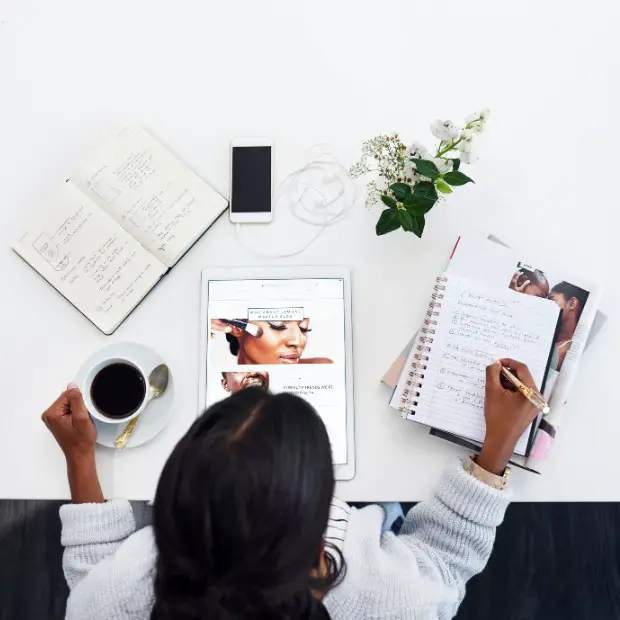 For most bloggers, writing is a labor of love, and earning something is a welcome bonus.
However, creating and publishing sponsored blog content is one of the most profitable ways to monetize your work. It may sound like a fancy technique for blogs with massive traffic, but even beginners and small blogs earn through sponsored blogging. Read on to find out about the best-sponsored post networks for bloggers, and I'm sure you'll find an opportunity that works for you.
What Are Sponsored Posts?
If you have a regular stream of readers visiting your blog, it means you've built a certain level of trust. When you write, your readers listen and take notes. Simply said, you have influence. Well, companies know how powerful influencer marketing is. Just like YouTubers and Instagrammers, bloggers have the power to sway the opinion of their audiences. Once you've established authority in your niche, your readers come to you for recommendations and advice. That's why companies often pay content creators to promote their products and services.
There are many forms of influencer marketing. Sometimes, the company pays you to talk about your experience with their product in a blog post, and in others, you only need to share their link on your social media account. Depending on your niche, you can find a variety of products and services to endorse, and there's a sea of opportunities out there so you can truly pick those you truly believe in. The details depend on the deal you make with the brand or the sponsored post network.
Sponsored Posts Vs. Affiliate Programs
You might think sponsored posts are very similar to joining affiliate programs. While there are obvious similarities between the two, sponsored and affiliate blog posts are not the same. The most important difference is that affiliate deals are commission-based, and sponsorships aren't. The more people click and buy through your affiliate link, the more money you make. A sponsorship pays in advance, and the number of clicks or purchases doesn't change how much you earn. Theoretically, you can make a lot more through an affiliate program because each sale brings you profit, but sponsorship is an up-front payment you get regardless of your sales performance.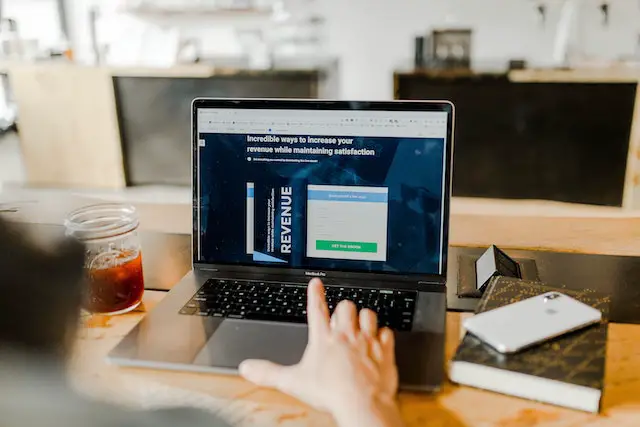 Who Can Get Sponsored Blog Post Opportunities?
The internet is chock-full of opportunities for everyone, and sponsored blog posting is not an exception. The only prerequisite is that you run a blog with regular traffic. Not all niches get an equal amount of opportunities, simply because there are fewer marketable products for, for example, a financial advice blog compared to a mommy blog. Still, products and services that can fit into your blog's theme exist in pretty much every niche out there: it's just a matter of finding the right deal. Some influencer marketing networks have particular niche or traffic requirements for applicants. Still, even if you're a novice blogger in a narrow niche, a brand that could profit from sponsoring you exists out there.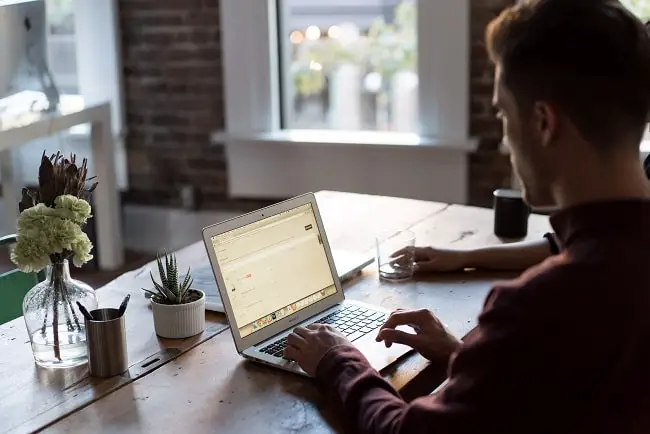 There are many influencer networks out there that act as a middleman between you and the brand that you're promoting. These networks help you pinpoint ideal opportunities and get in touch with brands. In some cases, they even curate offers connecting brands with the hand-picked influencers that fit their vision best. The influencer networks typically take a part of the profits, but they make communicating with the brand and tracking projects much easier. You just need to create a profile, introduce your blog and your niche, and tell them about your audience, and you'll soon start getting offers for suitable sponsored opportunities. So, without further ado, here are the top influencer marketing networks that connect bloggers with sponsored opportunities.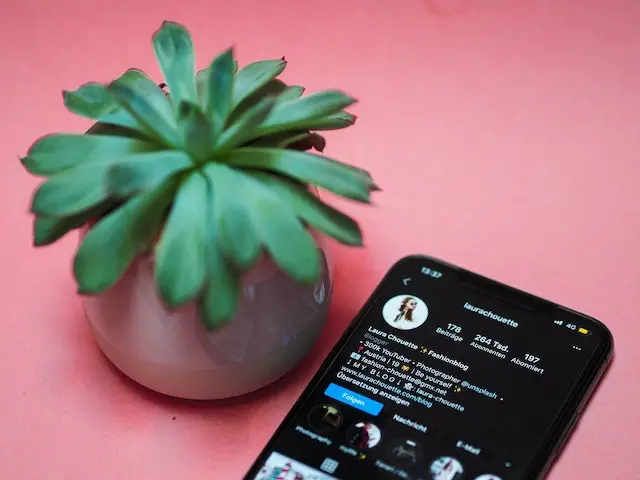 Best Sites With Sponsored Blog Post Opportunities:

WpReset is like that lifesaving tool in a WordPress lover's toolkit. Imagine having a panic button for those "Oops, why did I do that?!" moments, zipping back to when everything was peachy. From bundling up your favorite plugins for a one-click setup to doing a thorough digital spring cleaning, it's the site every WP enthusiast didn't know they needed. They're open to publishing sponsored posts on a regular basis.

UnderConstructionPage is your digital craftsman, fine-tuning the art of building 'under construction' pages. Remember the days when setting up an 'under maintenance' page was dull? Not anymore! Here you get over 380 stylish templates, a drag-and-drop builder, and a treasure trove of 5 million+ HD images. It's the go-to toolkit for those moments when your site's getting a makeover but you still want to dazzle your audience. It's a perfect sponsored blog to post on if you're in the tech space.

WP Pluginisify is a hub where WordPress aficionados can garner knowledge, share insights, and gain solutions to complex tech issues. Through carefully curated articles written by experts,  the platform delves into topics like ensuring cybersecurity on your WordPress site or understanding how certain apps function. It's a treasure trove for those in the WordPress ecosystem, looking to post sponsored content.

Pace Business is a dedicated platform that offers insightful articles on the evolving world of business. The site addresses a wide range of topics from embracing workforce diversity to harnessing new technologies for workplace security. With in-depth pieces on the nuances of private equity deal tracking and guidance for startup owners on financial management.

The Better Web Movement provides tailored advice to businesses navigating the digital realm, offering resources like articles on modern tech tools and one-on-one coaching. Their services encompass web design, internet marketing, and personal support. Additionally, they contribute 10% of profits to organizations driving positive global change.

Real Clever is an influencer marketing network that covers a large variety of topics, from food & drinks, pets, causes & social good, to technology and healthcare. They offer a platform with a well-organized overview of potential opportunities that are easy to skim through. Currently, it seems like Clever doesn't have any minimum requirements for followers or traffic, so new bloggers are welcome to apply. They work with some popular brand names, among which are Clif, California Closets, Kimberly-Clark, Lenovo, and others.
7. Adsy – Guest Posting Service

Adsy unites exceptional publishers and buyers to help them reach a new level of business greatness. Choose relevant publishers & order blog post creation or provide your text. It is the best solution for both, buyers and publishers. Sign up to increase your rankings & grow brand awareness or get paid for placing content on your site. Register right now and get a welcome $10 bonus on your account.

Brancitations is a company that's working closely with 70+ SEO agencies to provide clients with high-quality backlinks created through citations and targeted sponsored guest posts. The great thing about his service is that they're only creating handmade links, and work with experienced moderators to ensure high quality. All you need to do is register, finalize the offer, choose a budget, get your links, and adjust the strategy as you move along. As you can imagine, the company also works with many content creators so feel free to check if they have any openings.

Activate is one of the most popular networks for both blog and social network sharing opportunities. It lets you choose the way you want to work, as they offer opportunities with flat rates, but also those where you quote your own and negotiate prices. Activate has proudly collaborated with big brands like Tinder, H&M, Olay, Soylent, Reebok, Ketchum, and more.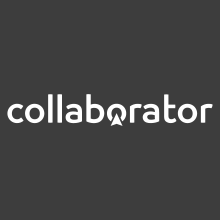 Collaborator is one of the top content marketing marketplaces that offer content distribution at affordable rates. Their competitive edge stems from offering lots of website data confirmed by Google Analytics, so you can pick valuable sites. There's also a neat integration with Ahrefs and an easy payment system so you can avoid getting bogged down with financial transaction woes. Moreover, Collaborator has many Telegram channels available for posting, which is super helpful if your audience is on this app.

In AspireIQ, you can find a variety of offers in almost any niche out there. They offer a well-made dashboard that lets you browse through opportunities and check out their details. Apart from paid opportunities, you can pitch to, you may also come across offers where the brand sends you their product in exchange for a review on your blog or a share on your social network accounts. An interesting feature of AspireIQ is that brands also get the chance to click 'like' on the profiles of influencers they'd like to work with. AspireIQ's client base is quite rich, and it includes big brand names like Bed Bath & Beyond, Nike, Walmart, Stanley Black & Decker, L.L.Bean, and others.

If you could describe your blog's niche with 'lifestyle', Linqia is a site for you. Unlike many other networks, Linqia offers payment every 10 days, and their pay rate is calculated on a pay-per-click scale. They have developed an advanced AI that has a high success rate in making great brand-influencer matches. Their client base is quite impressive, and it includes brands like Bissell, Samsung, Nestle, NBC, Clarins, Kimberly-Clark, and Unilever. Anybody located in North America who has more than 2,500 monthly visitors or social followers can try their luck on this network.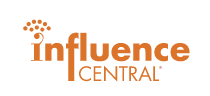 Influence Central is one of the leading websites for matchmaking between brands and influencers. They cover a wide variety of niches, among which are food, beverages, home products, wellness, consumer tech, entertainment, home improvement, beauty, kids, travel, and fashion. If your blog deals with these topics, you can get the chance to collaborate with brands such as Mattel, Lowe's, Revlon, Neutrogena, Rubbermaid, Whirlpool, Panasonic, Kellogg's, Starbucks, Lysol, and many others. Because of the network's wide net of categories, they make great matches, but it's important to fill out your profile in a lot of detail.

When you join Acorn, you need to fill out your profile and introduce yourself to the Acorn team. Doing this well is key since this network doesn't let you browse opportunities – instead, they send campaign offers to the content creators that best fit the brand's vision. If you impress the Acorn team with high-quality content, you can get the opportunity to work for big brand names like Nickelodeon, Johnson & Johnson, Smucker's, P&G, Kimberly-Clark, and Serta.

Izea runs one of the largest networks, IZEAx, that offers opportunities to a variety of digital content creators. It includes not only influencers like bloggers, YouTubers, and Instagrammers but also talented content creators without large followings like writers, videographers, graphic designers, and photographers. The platform is equipped with a powerful search refinement system that lets brands find the ideal influencers for their campaigns. Izea can proudly say they work with some of the most powerful brands out there, among which are Target, Mercedes Benz, The Home Depot, HGTV, and Alaska Airlines.

With over 40K influencers on their network and a state-of-the-art matchmaking algorithm, Blog Meets Brand is one of the leading influencer marketing networks out there. They offer brands a robust search functionality that identifies the best matches based on features like niche, follower numbers, audience demographic, and location. They have clients in a variety of niches, so even highly specialized blogs can find suitable offers on the site. Blog Meets Brand has worked with big names like Motorola, Dunkin' Donuts, Neutrogena, Walmart, M&M's, Groupon, and Hallmark.

If you run your blog outside of the US, you may feel like your options are limited. Luckily, with a huge network with a ton of available opportunities, Quotient Social is glad to work with influencers from all over the world. Apart from browsing opportunities through their dashboard, you will also get offers based on your niche.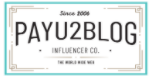 PayU2Blog is a great place to start for all beginners. That's because they welcome bloggers in all niches, and they don't have strict requirements to join the network. While they don't pay much, they can help get you started and collaborate with brands from the US and Canada. When you make a post for your PayU2Blog campaign, you're paid to post a link rather than any specific content, so it's even easier to find opportunities that can easily fit into your regular content.

Push Finder is a neat blog with industry news, tech novelties, and useful tips. The volume of content on this site is pretty big, and you can find many guest posts by other writers here. It's worth checking out because you may submit your post or collaborate with other writers.

Geniuz Media is a small popular blog with information about games, reviews, finance, and business. They are currently open for sponsored post opportunities, so if you know a bit about the newest technologies or trends in entertainment, pitch them with your idea.
Conclusion
These are just a few examples of blocks that are currently offering sponsored blog opportunities. You can be on either side of this deal. You can pitch your product and pay for a placement, or you can become a writer for them and get paid for your written words. Either way, the web is full of these opportunities so get started today and earn some good money as a writer.
Rafal Reyzer
Hey there, welcome to my blog! I'm a full-time blogger, educator, digital marketer, freelance writer, editor and content manager with 10+ years of experience. I started RafalReyzer.com to provide you with great tools and strategies you can use to achieve freedom from 9 to 5 through online creativity. My site is a one-stop-shop for freelance writers, bloggers, publishers, content enthusiasts who want to be independent, earn more money and create beautiful things. Feel free to
learn more about me here.