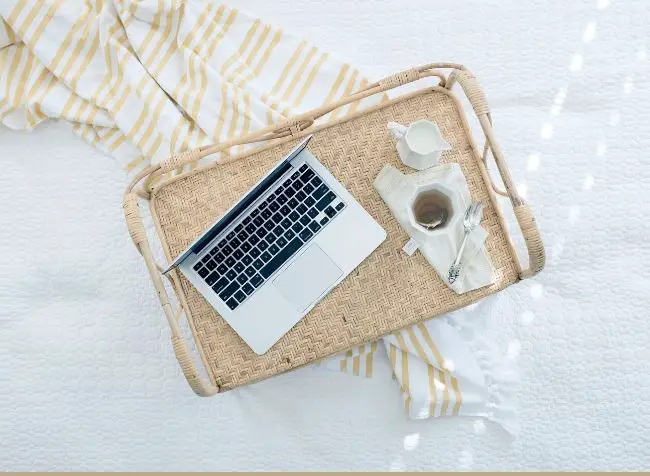 Do you love to write ,or at least love having written?
Is the blogosphere your second home?
Do you have a bit of knowledge about SEO? What about having a stable Internet connection?
What about a burning desire to make money online through your writing skills?
If you've got those keys, try to earn your first money with freelance blogging.
Are you in for the ride? Let's start with who a freelance blogger is, and then we'll discuss the ins and outs of becoming one.
Who is a freelance blogger?
A freelance blogger is a person who writes blog posts with a monetary gain in mind, and who's running a registered business (yes, you need to deal with invoices and pay taxes).
It doesn't mean that this activity is devoid of creativity, joy, or pursuit of excellence when it comes to developing your writing craft — quite the opposite.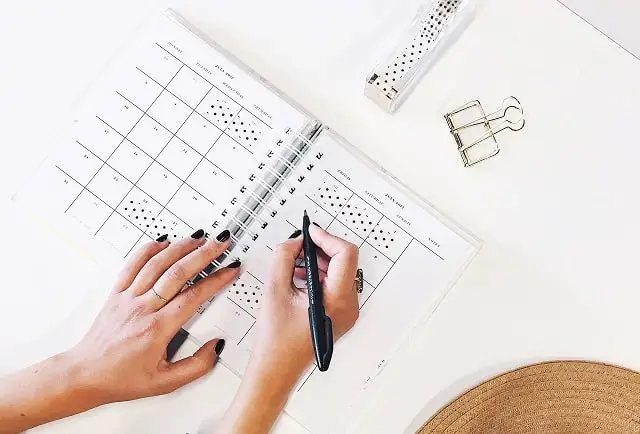 If you're a dedicated freelance blogger, you're striving to achieve mastery. At the same time, blogging is your primary occupation, which means it pays your bills, so you have to take it seriously.
A freelance blogger specializes in the single, yet flexible task of writing blog posts. It's a special-ops skill set, including the knowledge of online marketing (more on that below).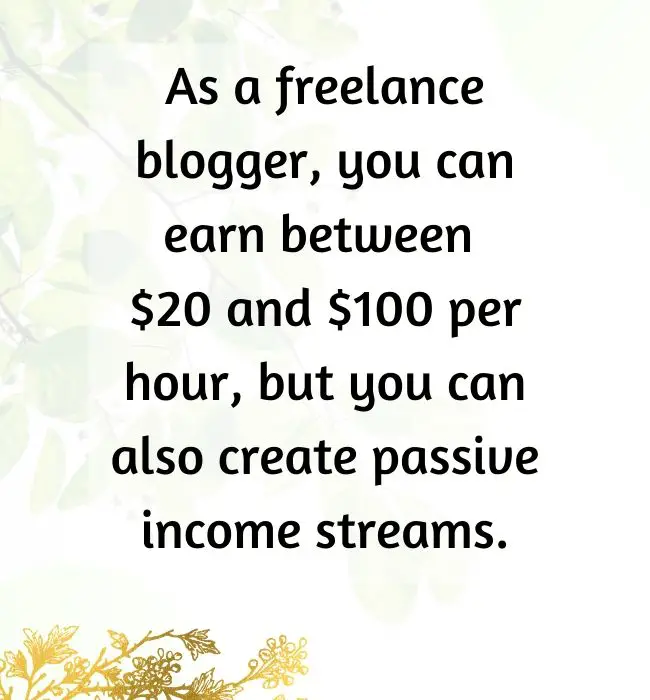 How to become a freelance blogger (10 Tips)
Now, are you ready to start your journey to becoming a highly paid location-independent master of your destiny? Let's take a look at the exact steps you should take to get to $3,000-$10,000 per month by wrestling with words.
1. Develop the necessary writing and blogging skills
Excellent knowledge of the English language and grammar is a must if you want to make quick progress as a freelance blogger.
But what if you're starting from scratch?
You should adhere to a regular writing schedule. As long as you're writing, you're a writer. That's why you should set a daily word count target and stick to it no matter what.
If you're a beginner, you might start with as little as 500 words a day and grow from there.
It doesn't matter if you are yet to obtain your first clients. You have to write and stay in the groove to make progress.
You can also devour writing instruction classics such as On Writing Well, The Chicago Manual of Style, or The Sense of Style, and read the best books for bloggers.
Never take your eyes off your daily writing goals. Keep meticulous stats about how much you've written every day every week every month. This will enable you to stay on track, and soon you will be crushing your income goals.
2. Create a high-productivity home office with a stable Internet connection
As a newbie in the writing business, you can get away with writing in the café on your trusty old laptop. That's how I started, and for many, this is a preferred way of getting the job done.
Being surrounded by people and sipping on your favorite mocha may very well put you in a creative flow state.
However, if you're serious about making progress, consider establishing a home office. It's a sacred productivity space where you can awaken your creative spirit at work without interruption for many hours at a time.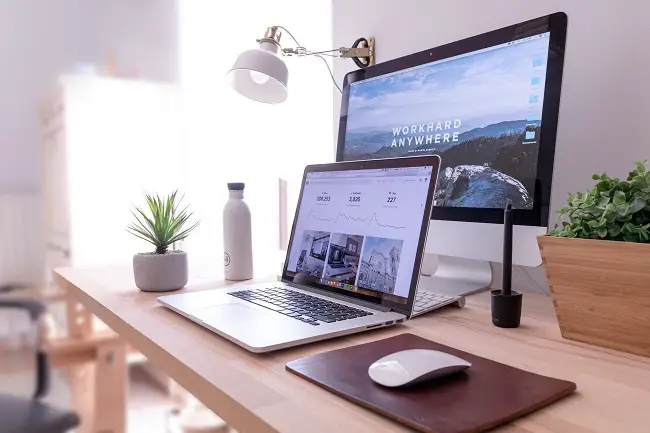 Having a 24-inch monitor, an ergonomic chair, a fast Internet connection, and a modern laptop or desktop computer will boost your productivity by 30% to 40% from day one.
That's why if you have a few hundred dollars of spare cash, you would be wise to invest it in your workspace. Now switch off your phone, get off social media, play your favorite productivity tunes, and get to work.
3. Create your own blog that you will monetize
Starting a website is a natural thing to do for freelance bloggers, don't you think? For me, it was one of the best decisions I've ever made because now my blog provides me with passive income.
The money is dripping into my account even when I'm not actively engaged with clients. This gives me more peace of mind and the ability to grow my freelance business in the long term.
If you decide to start a blog, I highly recommend you get hosted with SiteGround. I have checked many hosting companies in the past, but SiteGround outperforms the competitors in terms of speed and reliability.
The best thing is that you don't have to be a technical person to master all the basics of blogging. There are countless online tutorials about how to set up your blog within a couple of hours.
Once you publish regularly, you will earn through display advertising, affiliate commissions, and digital products. If you have questions about how to go about doing that, please reach out to me. I will be happy to help.
4. Become a freelance blogger for hire
Starting a blog is truly rewarding, but it could take six months to a year before you start seeing significant results from your hard work.
That's why, when you're starting, you should aggressively approach potential clients who will exchange cold hard cash for your content in a short window of time.
The best thing you can do for starters is to reach out to all your connections on LinkedIn and say that now you are offering writing services.
You'd be surprised about how many people in your current network may have writing jobs for you (or know someone who does).
The key is to develop an entrepreneurial mindset and get after it. After all, you're in business now, so you need to promote yourself to succeed.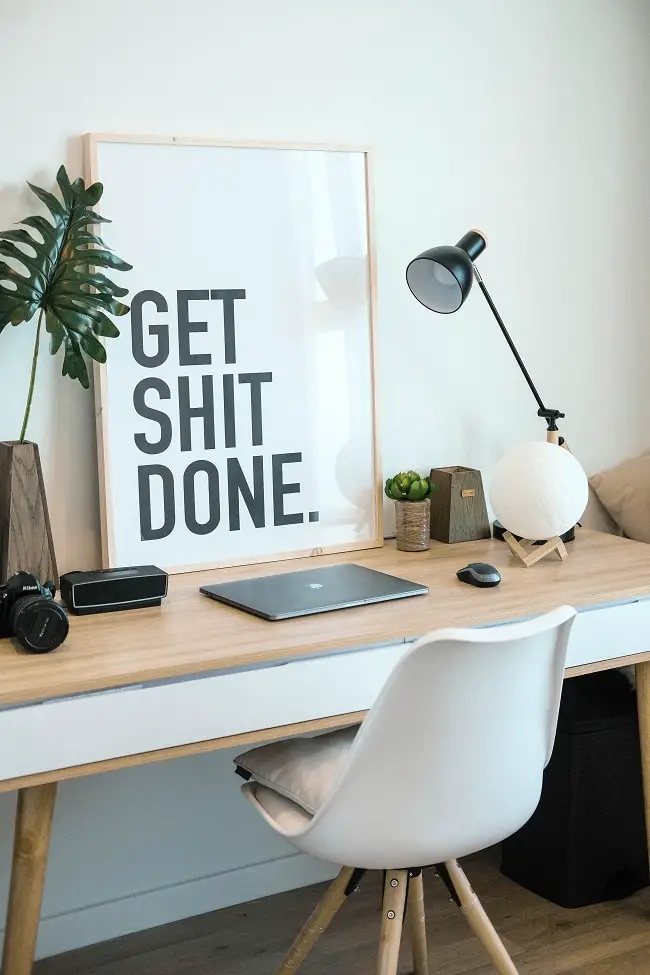 5. Cold pitch potential clients and look for ongoing work
Cold pitching through email or LinkedIn is the number one strategy you should use to get your first few clients.
Beginners often turn to freelance platforms to earn their first few bucks through writing. But this is playing it safe. Your job is to play to win, so that's why you need to get out of your comfort zone and start reaching out to potential clients.
Introduce yourself and ask your prospects if they have any writing opportunities at the moment. You should target website owners, content managers, editors in chief, and anyone else who may have a writing gig available.
You first establish the connection on LinkedIn or obtain the email of a decision-maker through the company's website, and you're off to the races.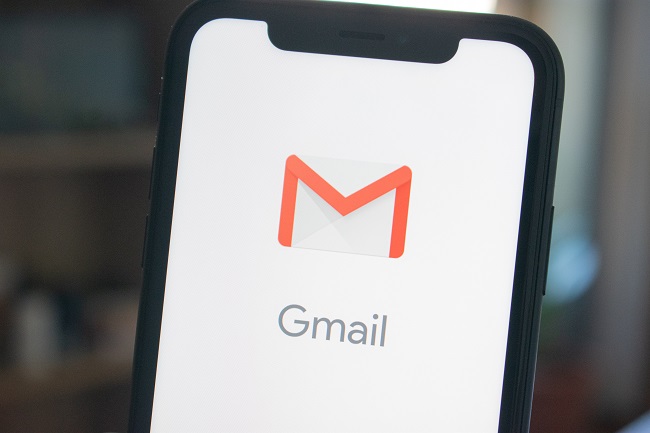 Come up with a quota for the number of proposals you'll send every workday, and soon you will be flooded with client requests.
Most freelance bloggers get just two or three clients, and then they stop prospecting. Don't let this be you. You should be on the constant lookout for new opportunities.
You might realize that the new clients you've landed are paying twice as much for the same amount of work you do for your current client. So always keep your prospecting game strong.
Pro Tip: Always aim to get regular work from your clients. It takes a massive amount of effort to land a job, so make sure it pays off at least over the next few months.
6. Specialize in a specific niche to earn more money
Specialists make more than generalists. This is true in the general job market, and it's even more applicable in the freelance writing business.
If you're an expert in sports, book publishing, technology, gaming, medicine, marketing, or any other area, you will earn much more than if you're a jack of all trades.
Your clients are always on the lookout for writers with in-depth knowledge in a specific field. They are willing to pay a premium for a writer who's an expert in a given area. Be that writer.
Not only will it allow you to earn more cash. It will also enable you to reach higher levels of productivity because you will be writing about something you know about.
Of course, as a literary soul, you have wide-ranging interests. Just make sure there is this one area where you stand out above the crowd and claim expert status.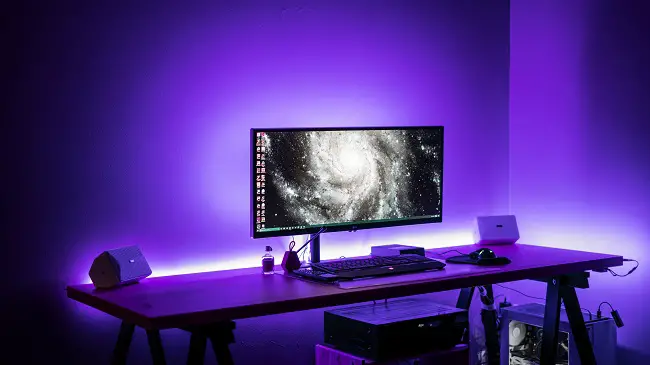 7. Build a solid portfolio of your written content
The first thing your potential client will ask about is your writing portfolio.
Yes, your resume and references from past clients are lovely. But nothing beats a robust database of your published work. Trust me, I was working as a content manager, and a good writing portfolio is what convinced me to either hire a person or move onto the next one.
As a complete beginner, you may publish at least a couple of articles on your blog. Plus, you can do a couple of assignments on Upwork on Fiverr just to get started with your portfolio.
Once you have your blog, and a list of 5-20 high-quality articles you've penned, you already stand out among other job candidates.
Your potential clients will notice this, and soon your conversion rate will improve dramatically.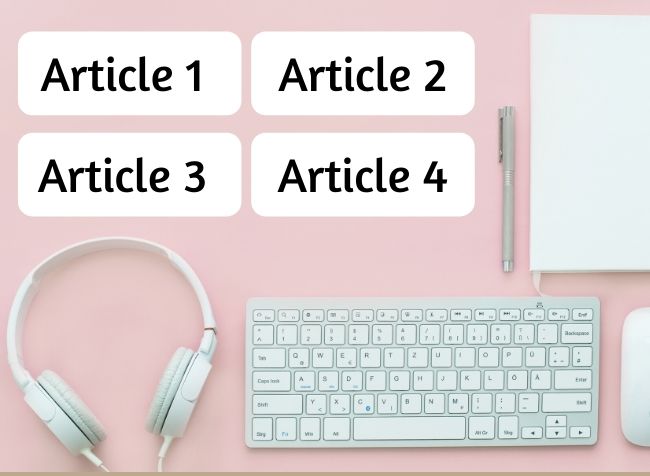 8. Set up a sole proprietor company and treat blogging like a business
Setting a company up in the US and other parts of the free world is super easy. And once you do that, your mindset will shift immediately.
Now you're not just a hobbyist who does a few writing gigs on the side. No, you are a businessperson with an established company.
This shift will immediately get you thinking about how to get more clients, increase your rates, and build a long-term business.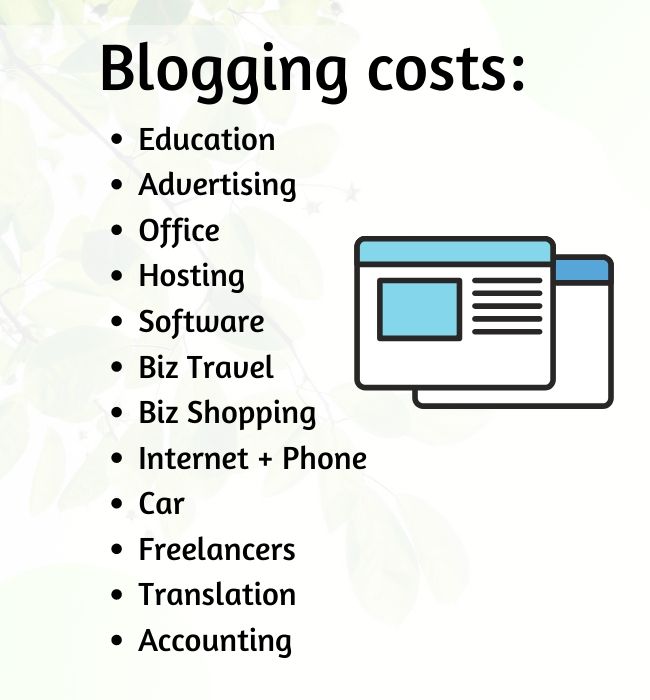 9. Invest in tools that will make your job easier and boost your productivity
There are a couple of ways in which you can increase your earnings as a freelance blogger. You may want to command higher rates for your high-quality work. You may get more prestigious clients. You might also produce more content on your blog.
But in the end, time is money. And the more you can do within a specific time frame, the more you will be able to earn.
As an example, it might take you one hour to write 500 words at first. But if you come up with a way to write 1000 words in the same amount of time, you've doubled your productivity and your potential earnings.
I was able to do that by using tools like Dragon Naturally Speaking, and Grammarly, among others.
Another tool that proved to be truly helpful for growing your site's traffic, thus making it more attractive for advertisers, is an app that can automate building your email list. Providers of this kind of service include OptinMonster, Thrive Lead, SumoMe, and many others.
10. Network with relevant players in the industry
Establishing connections and keeping in touch with talented people in your industry can do more than anything else for your success.
You should stay top of mind among your current and potential clients. In this way, when they have a new, large, and lucrative writing project, you will be the first person they call.
So put your name out there, comment on the relevant blogs, publish on LinkedIn, and promote your blog as much as you can. Never underestimate the power of branding. It's the reason why some writers barely survive, while others succeed and thrive.
How do freelance bloggers earn money?
Generating an active revenue stream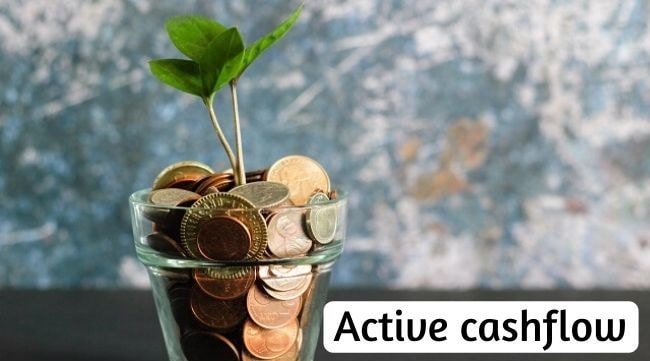 To get money from it, show up nice and early, complete assignments, and make sure you respect deadlines and specific requirements. For doing these things, you'll get cold hard cash to your bank or PayPal account.
For example, you reach out to a potential client (let's say, a manager of a significant content platform). You agree that you'll write one article for them for $100. Once you complete your work to a high standard, you get your money. Ka-ching!
You've just earned your first cash as a freelance blogger. Now write thirty articles like this in a month, and voilà, you've just earned yourself $3000.
Of course, this kind of arrangement should be ongoing. Hopefully, you'll agree on writing at least a couple of articles per month for your client. This will provide you with an ongoing revenue stream instead of a single cash injection. But hey, for $3000 a month, you can go full digital nomad, and travel the world.
Generating a passive revenue stream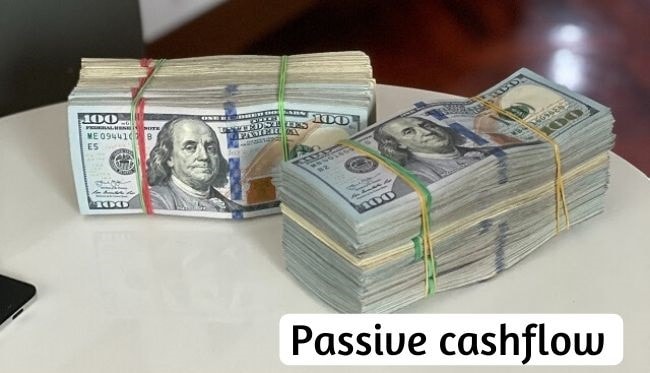 This one is more exciting, at least for me, because it has this "earn money while you sleep" feel to it. You get it by regularly producing content for your blog.
Once you reach a particular traffic threshold, the money will start dripping into your account every month with little effort on your part.
You put in a massive amount of effort upfront, but then you reap the rewards on the back end. For example, I monetize my blog through display advertising and affiliate marketing.
Once, when I woke up, I checked my Ezoic (ad platform) account and realized that I have just earned $10 from ads in the last 24 hours. Then I logged into my Amazon Associates account, and it turns out I've secured $35 in affiliate commissions since yesterday.
Then I log into other affiliate platforms like ShareASale or CJ Affiliate, and wow, I cha-chinged $60 in commissions while I was sound asleep.
Do you start to see the potential here? It's a challenging and long-term game. But it's a game worth playing if you're trying to escape the 9-5 trap and earn even while you're on holiday.
Top 5 revenue streams for freelance bloggers:
1. Writing blog articles for websites, magazines, and online content platforms
This is the main active revenue stream you can create as a freelance blogger. You write stuff, deliver it on time, and get money in return. Plain and simple.
You may write for a single blog or multiple blogs. It all depends on your client and the content campaign you are working on. Either way, that's where your on-page SEO skills come into play.
Your client is paying you $100 for an article but expects it to generate $100+ in return over months and years. You should be able to sell your services from this win-win perspective regardless of the company you are working with.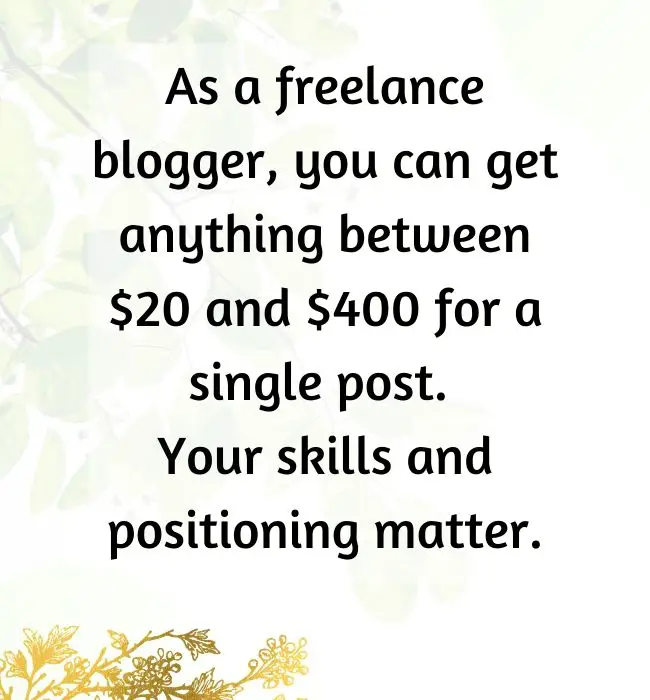 The discrepancies in potential income here are huge.
If you offer your services on popular freelancing platforms, you may earn as little as $20 for 1000 word articles.
This is low pay, but if you're starting your journey, you can do at least a few articles on these platforms to build up your portfolio.
The next level after content platforms is when you pitch clients on your own and get money for your work. For example, you might be producing blog articles for a content marketing agency, and here you can get $60 – $100 for a 1000 word article (you should always think about how to increase your rates).
The final level is when you reach freelance blogging apotheosis and earn $200 – $400 per article.
Yes, this is possible, but a couple of conditions have to be met:
First, you need to be experienced and have a proven track record of success.
Second, you need to specialize in a profitable writing niche.
Third, you need to be a master of on-page SEO.
Fourth, you need to find clients with big pockets.
Yeah, there are some clients out there who, for some reason, are overflowing with cash (perhaps because their business is exploding, or they got a couple million in cash from a venture-capital financing round). They could get an article written for $100, but since they are in a "money ain't a thing" situation, they're willing to pay extra for your work so capitalize on that.
2. Display advertising
Posting ads on your blog is one of the easiest ways in which you can start earning some passive income. That's how most bloggers start out and thus also how I've made my first cent online (it was a glorious moment).
The more specialized your blog is, and the more profitable your niche, the more you can earn with advertising. You'll start with Google AdSense, but then you can graduate to higher-end ad platforms like Ezoic, Mediavine, or AdThrive.
With these platforms, you can earn $10-$20 per 1000 views of your ad. At this rate, that's $300 – $600 per month just with ads if you have 1000 visitors per day. Now it becomes a numbers game, where the goal is to increase your traffic continually.
3. Affiliate marketing
Affiliate marketing is the holy grail of online income-earning opportunities.
The purpose here is to refer visitors to products and services you use and recommend, and receive a commission when someone buys something.
Let me give you an example.
After experimenting with three different website hosts and plowing through dozens of reviews, I decided to get my site hosted on SiteGround, which is the best hosting platform I now know. My site loads at a blazing speed, the server uptime is fantastic, and my traffic keeps on growing.
If you now click on that link and get your site hosted on SiteGround, within 45 days (yep), I will earn a commission of $50. Neat, isn't it? And the best part is that you can do affiliate marketing with thousands of products.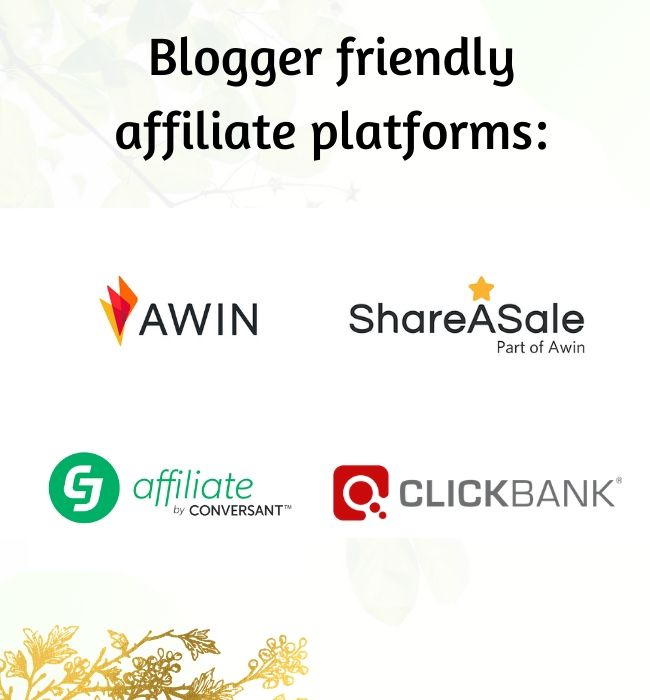 4. Digital product sales
Once you build enough authority and trust within the market, you can start developing your own digital products. Out of all monetization avenues available for bloggers, this one is the most profitable if you do it right.
You can sell an e-book, an online course, and earn money by teaching others valuable concepts and strategies. Your e-book may be priced anywhere between $10 and $50 depending on the value you pack into it.
An online course can be priced at $99 to $2000, and many experienced content creators became online millionaires by sharing their knowledge.
To experience success in the e-learning market, you need to build a loyal follower base and a big mailing list (here I recommend ConvertKit). Then, you can publish your course through a platform like Thinkific.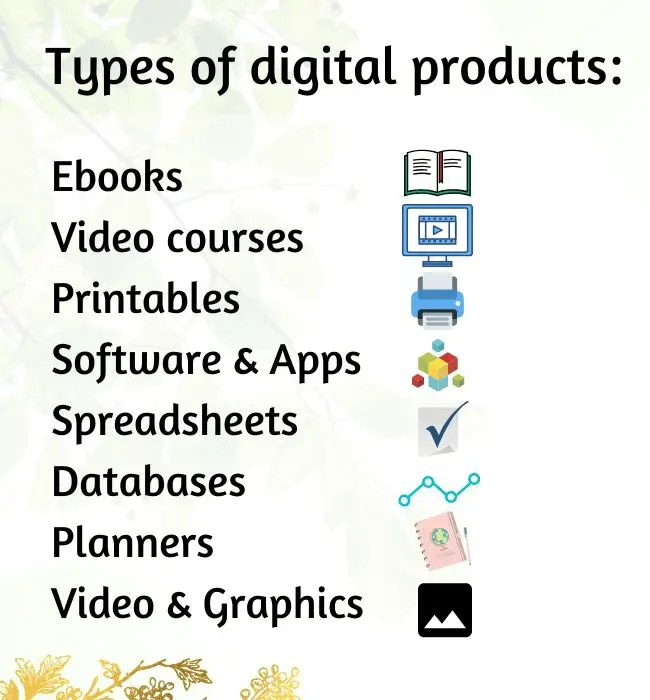 5. Coaching, creating mastermind groups and teaching others
Doing one-on-one coaching is time intensive, but many freelance bloggers love doing that. It allows you to foster closer relationships with your clients and charge from $50 to $200 for one hour of your time, which is not bad at all.
Yet another way to earn as a blogger is to create a mastermind group. In this scenario, you offer access to community and premium content for a monthly fee. It's a great way to build cash flow continuity into your business.
Bonus hacks to boost your earning potential as a freelance blogger:
1. Consider hiring a freelance proofreader to speed up your progress
You can only do so much on any day, so as your business grows, start outsourcing as much as you can.
Two activities will bring 80% of your revenue as a freelance blogger. These are writing and prospecting.
Most of everything else, including basic editing and proofreading, should be outsourced.
2. Set specific monthly income goals and do your best to achieve them
You can either work randomly and hope for the best, or set a clear intention for how much you want to earn each month.
Money is a scorecard in the freelance writing game. That's why you should keep detailed records about every cent that comes your way.
Also, by setting a goal, you will instantly start thinking about more creative ways to achieve it. For example, write down, "I earn $3000 a month as a freelance blogger".
Next, ask yourself (in the written form): "How can I earn $3000 or more through writing this month?". Then do your best to come up with at least 20 answers. Use the power of your subconscious mind that you'll soon get fantastic ideas for goal achievement out of the blue.
3. When the time is right, increase your rates
After a few months of consistent effort with a single client (with whom you established a good connection), you can ask for a slight increase in your rate.
"Ask, and you shall receive" is the rule you should live by as a writer.
Just make sure you establish the possibility of the rate increase as soon as you start working with your clients. Be specific and ask: "If I perform over the next six months, would you be able to increase my rate by $10 per article".
Invariably they will say yes because high-quality, consistent writers are hard to come by. Once you've completed your end of the bargain, confidently ask for a raise, and you'll get it 90% of the time.
Next steps to success as a freelance blogger
I'm sure that by reading this article, you have gained lots of valuable knowledge about how to clock some serious cash by putting words on the computer screen.
This type of work has been an enormous blessing to me because it gives me the flexibility and time I want in my lifestyle. If you absorb what I've told you here, you will be well on your way to starting as a successful part-timer, and then moving on to a full-time situation.
If you want to be successful in this business, you have to learn and improve your skills continually.
That's why I recommend you check out a couple of other resources that will help you on your journey.
Also, keep up with the industry trends, and continually check out blogs about freelance writing.
They often contain high-quality information, including job boards where you can find blogging opportunities, as well as lists of websites that are currently seeking new contributors.
Whatever you do, never give up, and you'll see that when you get your first check for an article you wrote, you will be hooked. Good luck!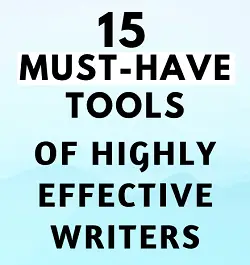 Free resource: Download your free PDF and learn about the top tools used by freelance writers.
Download here
Rafal Reyzer
Hey there, welcome to my blog! I'm a full-time blogger, educator, digital marketer, freelance writer, editor and content manager with 10+ years of experience. I started RafalReyzer.com to provide you with great tools and strategies you can use to achieve freedom from 9 to 5 through online creativity. My site is a one-stop-shop for freelance writers, bloggers, publishers, content enthusiasts who want to be independent, earn more money and create beautiful things. Feel free to
learn more about me here.