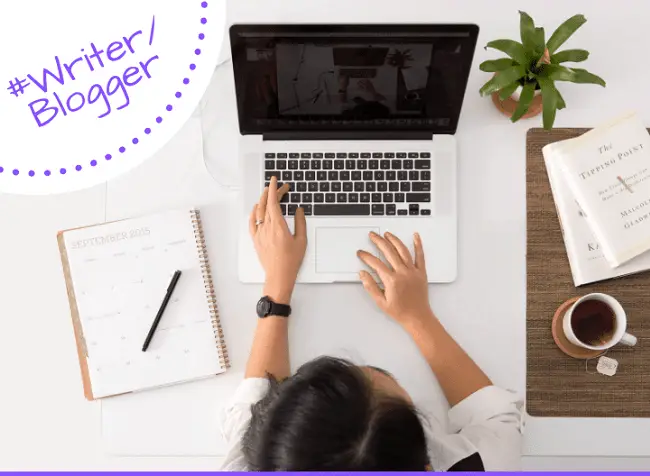 Picking laptops for writers and bloggers is not an easy task. It will serve as their faithful companion in their writing and blogging adventures.
Average users change their laptops every 3 to 5 years. And since you are here, you must be getting ready for your next purchase. It's a big deal, I know. I'm a writer, editor, and blogger by trade and I recently got my hands on a brand-new computer. I went through a lengthy and sometimes tedious research process. After all, there are many categories of laptop computers. You have ultrabooks, notebooks, tablets, and desktops, and laptops. Then there are a gazillion different technical specifications you have to take into consideration before you pull the trigger on a new deal.
I did the research, so if you're looking for a short answer, here is a list of the top productivity machines for writers and bloggers:
These laptops are versatile and geared towards different types of users who want to get different things out of their experience. Below, you can read detailed descriptions of each model and learn about its most important specs.
First, quickly answer these questions to uncover your needs:
Where are you going to use your laptop the most?
Is it going to sit on your desk for the majority of the time? Or perhaps you will take it on the road with you? In this case, the battery life is going to be essential.
Will you rely just on the laptop screen to do the job or do you plan to use an external, larger screen?
I found that as a writer, my productivity increased tremendously once I hooked up my laptop to a 24-inch external screen. But there is also an option of investing in a laptop with a larger 17-inch screen.
Will you need the laptop to do some heavy lifting for you?
As an online scribbler, you will spend the vast majority of your time browsing the web, doing research, and using all sorts of text formatting tools. But perhaps you're a hybrid, and you're into graphic design, vlogging, or gaming as well. In this case, you may need next-gen top-performance gear.
Will you travel with your laptop a lot?
If you hit the road regularly, or if you're one of these digital nomad types, you will need a device that's lighter, more durable, and that you won't mourn for months in case, it gets stolen.
Philosophical musing on the relationship between the writer and his or her faithful laptop
Believe it or not, you are already a cyborg. Especially if you're a writer or a creative type, you will merge your intentions and mental inputs with a computer interface that will serve as an extension of your being. If you think about it in this way, you will be careful to choose the best gear to serve your unique needs. After all, it will become a part of your writerly identity. Now let's make sure you're fully cognizant of the main specs you need to consider before making the final decision.
Things to look out for when buying laptops for writers and bloggers:
The power of the processor – pick a more powerful one if you need your laptop to do some heavy lifting.
The amount of RAM – the more the better. Aim for at least 8 GB.
The amount of available disk space – think if you'll store all the files on your computer or if you'll go all modern and store your stuff in the cloud.
The graphics card – if you plan to dabble with graphic design, video editing, or gaming, you should aim for top gear. If you're all about writerly tasks (like writing and editing), you can forget about it.
Weight – the lighter, the easier it is to carry on a road trip.
Battery lifetime – if you travel a lot, aim for a device that can survive for 8+ hours.
The size of the screen – you can aim for 13, 15, or 17 inches. The smaller, the easier it is to take it with you. The bigger it is the more comfortable the working experience you'll get.
The number of ports – I found the LAN port to be crucial for getting higher internet speeds through cable. Also, consider the number of USB ports you will need to plug in all the other devices.
Ergonomics – if you're in the writing game, you will spend a tremendous amount of time banging your fingers on the keyboard. Make sure it's comfortable, with soft keys.
Operating system – Windows or iOS.
Here are the top laptops for writers and bloggers:
1. The top pick in terms of performance, comfort, and affordability – Lenovo IdeaPad 330
This is the laptop I've picked after a period of arduous research, and I couldn't be happier with it. That's why I can wholeheartedly recommend it to you, my fellow writer and creative soul. No, it's not the prettiest machine out there, neither it is the lightest. Lenovo is also not the coolest brand in the world. But there's something about this laptop that makes it sit in the sweet spot in terms of performance, comfort, and affordability. Lenovo IdeaPad is equipped with a powerful Intel Core i7, 8th generation processor as well as 8 to 12 GB of RAM. All this and, the below-average cost makes it a must-have for a price-conscious consumer who expects great performance. There are a couple of features in this machine that make it uniquely suitable for a writer. First, the keyboard is exquisitely comfortable. If you suffer from wrist pain or physical disability, you will still be able to type on it for hours at a time. (Although if you're feeling comfortable while writing I recommend using software like Nuance Dragon 15). Second, you can pull down the screen so it's at a 180° angle (basically you can put it flat on the table). This is amazing if you want to hook up the laptop to an external monitor, as it allows you to place the machine underneath. I found this to be a perfect setup for the vast majority of tasks I have to deal with. And when it's time to hit the road I can quickly unplug the laptop and put it in my backpack. Another thing that makes it an excellent choice is that all the ports are placed on the left side of the device. In this way, you can hook up your mouse, an external microphone, a monitor as well and a LAN cable all on the left side. This leaves the right side completely free so that the wires won't interfere with the mouse movements of your right hand. (Of course, if you're a lefty this would disqualify this laptop from your shortlist).
Specs at a glance:
Processor – 8th Generation Intel Quad-Core i7-8550U
RAM – 8GB DDR4 RAM
Available disk space – 1 TB HDD
Graphics card – Integrated Intel UHD Graphics 630
Weight – 4.86lbs/ 2.2 kg (Starting weight)
Battery lifetime – Up to 7 Hour(s) Battery Life
The size of the screen – 15.6 Inch HD
Number of ports – 7
Ergonomics – Super comfortable to use and write on
Operating system – Windows 10 Home 64-bit
2. Top pick for nomadic writers and bloggers on a budget – Acer Chromebook 15
I own a previous version of the Chromebook, and I'm still super happy with it. It's a peculiar type of laptop because it runs on the Chrome OS operating system instead of Windows or MAC OS. This means that you won't be able to install specialized types of software on it (like the one for video editing or graphic design). But you will still be able to use all the software available on the Chrome marketplace. Trust me; you can find almost anything you need over there. Instead of Word, you can use Google Docs. Instead of Excel, you can use Google Sheets. Plus, the vast majority of traditional apps offer web browser versions. Of course, the experience is a little bit different, but all in all, you will not lose a lot of functionality. What I like about Chrome OS is that it launches tremendously fast. It makes it the perfect choice for someone who travels around a lot and needs quick access to a computer without having to carry an expensive device. And yes, the price is one of the main reasons why you should consider this computer. If you have some extra budget, you can use it as the secondary laptop that you'll take with you when traveling. The battery can hold for up to 12 hours so you can run around with it for extended periods without the need to plug it into the wall.
Specs at a glance:
Processor – Intel Celeron N3350 Dual-Core Processor (Up to 2.4GHz)
RAM – 4 GB LPDDR4
Available disk space – 32GB EMMC
Graphics card – Intel HD Graphics
Weight – 4.41 lbs (2kg)
Battery lifetime – Up to 12 Hour Battery Life
The size of the screen – 15.6″ Full HD (1920 x 1080) Widescreen
Number of ports – 5
Ergonomics – Super comfy and great to take with you on the road.
Operating system – Chrome OS
3. Top pick for those who want slick design and reliable performance – Apple MacBook Air
I'm used to the Windows operating system. But I know there are hundreds of writers who swear by the impressive design and user experience of Mac machines. If you're a scribbler or a freelance blogger who's into Macs, this is your number one pick. Yes, it's much more expensive than other laptops listed here. But that's something you'll have to swallow if you want to purchase a device from a premium brand. Apple MacBook Air is a definition of cool in the world of computer nerds. When sitting next to a person with a regular laptop, you feel like a boss; there's no denying that. But it's not only about tickling your ego. The design of this machine is amazing, and it's probably the most secure computer on this list. You can pick among silver, space gray, and gold. It's slicker and more beautiful than any other previous versions of MacBook Air. I'm falling in love. It weighs only 2.75 pounds, so it's a great pick if you like traveling a lot (and who doesn't these days?). The battery will hold for up to 12 hours, so this might come in handy if you're into journalistic work. Moreover, you can use your fingerprint as a password to make sure no one will steal your data. The only thing you have to do to unlock your Mac is to scan your fingerprint, and you're ready to go. Another cool thing is that you can use your fingerprint to open password-protected documents and settings. Like in the sci-fi flicks! The designers also did some great work on improving the keyboard, which makes it especially valuable for writers. The keyboard uses Apple's "butterfly" mechanism. It provides much more keyboard stability and responsiveness than a regular keyboard. And did I mention that the keyboard is LED-backlit? I told you, it's the definition of cool.
Specs at a glance:
Processor – Dual-core 8th-Generation Intel Core i5 Processor
RAM – 8 BG
Available disk space – 256 GB
Graphics card – Intel UHD Graphics 617
Weight – 2.75 pounds (1.25 kg)
Battery lifetime – Up to 12 hours of wireless web
The size of the screen – 13. 3-Inch Retina Display
Number of ports – 2
Ergonomics – Great, and lightweight, perfect for writers and bloggers who enjoy high design.
Operating system – Mac OS X
4. Top pick for those who like working with a larger screen – LG Gram 17"
I'm getting overly excited when I start thinking about this incredible piece of technology. Nearly all the users who decided to buy it are raving about it and for a good reason. This is your number one pick if you want a 17-inch display without breaking your back when carrying your laptop around. It's incredibly lightweight (2.95 lbs) and ultra-thin so you can take it easily with you. Even the power adapter is so small that you can put it in your pocket. Writing on a bigger screen is much easier because you can split windows, and keep your text editor on the left while you keep your research materials and notes on the right. I found this technique to be essential if you want to produce content much faster. But let me stop raving about the large screen for a moment and let's consider other reasons why this is your futuristic productivity device. For a laptop that weighs only 2.95 pounds, this is a monster in terms of performance. It runs on the new Intel 8th Generation Intel Core i7 Processor, and with 16 GB of RAM, it will tackle any hard-core task you throw at it. Moreover, the battery can hold for up to 20 hours, which is usually unheard of in laptops with a 17-inch screen. It also has more parts than any other notebook listed here so it will enable you to plug in all your favorite devices. All in all, it's a viable contender for the Laptop of the Decade award (if such a thing exists).
Specs at a glance:
Processor – Intel 8th Generation Intel Core i7-8565u Processor
RAM – 16GB RAM, 512GB SSD
Available disk space – 512 GB Flash Memory Solid State
Graphics card – Intel® UHD Graphics 620
Weight – 2.95 lbs (1,33 kg)
Battery lifetime – 20 hours of battery life
The size of the screen – 17-inch WQXGA (2560 x 1600)
Number of ports – 7
Ergonomics – Very comfortable, with a big screen so you won't slouch over it
Operating system – Windows 10 Home 64-bit
5. Top pick for freelance writers and bloggers on the go (and on a budget) – Microsoft Surface
This is a state-of-the-art release from Microsoft. Not only does it come with a slick, ultra-thin design, but you're also able to pick from four different color patterns (platinum, black, burgundy, and cobalt). This makes it a natural pick for users who pay close attention to design but still want a Windows laptop. And could there be a more Windows laptop than the one coming from Microsoft? The great thing is that you can customize your machine until you get the perfect fit for your budget and needs. The basic version comes with 8 GB of RAM and 256 GB of memory. However, you can pick the upgraded version and stack 16 GB of RAM inside along with 1 TB of disk space. Of course, the price will vary depending on the specs. But regardless of the option you choose, you will still be getting a lot of value for your money. Microsoft Surface laptops go way below $1000, which makes them an excellent choice for users on a budget. This laptop is excellent for traveling as the 13.5-inch screen will easily fit into any bag. Plus the battery will hold for up to 14.5 hours. Along with the machine, you also get a couple of valuable gadgets. First, you'll get a super slim surface arc mouse which you can squash to fit in your bag ( it connects through Bluetooth). You'll also get a surface dock that will give you access to many extra ports and enable you to transform your laptop into a desktop PC. And finally, you'll get a surface pen (which is a traditional pen so no big deal here). The only letdown here is that this laptop does not excel in terms of performance (unless you choose the top-tier model, which is a bit pricier).
Specs at a glance:
Processor – Intel Core 8th Gen i5 or i7
RAM – 8GB or 16GB RAM
Available disk space – SSD 512 GB – 1TB
Graphics card – Intel HD Graphics (integrated)
Weight – 2.76 pounds (1,25 kg)
Battery lifetime – Up to 14.5 hours of local video playback
The size of the screen – 13.5" PixelSense Display
Number of ports – 3
Ergonomics – Extra light and comfortable, with a special Alcantara material. A perfect choice for travel writers.
Operating system – Windows 10 Home 64-bit
6. The top pick in terms of a comfy keyboard for writers – ASUS ZenBook
This is one of the most ingenious and beautifully designed machines on this list. Asus has been known for many years for its slick-looking devices and for providing users with a super-comfortable writing experience. The keyboard is backlit, which gives it a more high-tech look. It also comes with an exclusive ergo lift hinge that automatically puts the laptop in the most comfortable typing position. The computer is tilted at a 4.5° angle, so the central part of the machine gives you an optimal typing experience. That's important for writers who care about ergonomics. This feature also helps the laptop to cool itself down faster. And like most modern machines, it also comes with a fingerprint scanner for unlocking the laptop. What I like about this model is that it's super portable. It weighs only 3.2 pounds (1,45 kg) and it's 0.7 inches thin. It also has all the ports you would ever need. There is an SD card reader, audio jack, USB 2.0, DC-jack, HDMI, USB 3.1 type A, and USB 3.1 type C. Another thing that Asus laptops excel at is the fantastic internet speed they can grab from Wi-Fi. With this model, you can download with a speed of up to 1734 Mbps. This device is also durable and can survive drops from high altitudes or even extreme weather. This makes it a perfect choice for a traveler, writer, or blogger who's working in unpredictable conditions.
Specs at a glance:
Processor – Intel Core i7-8565U Quad-Core Processor (8M Cache, up to 4.6 GHz)
RAM – 16GB DDR4 RAM
Available disk space – 512GB SATA
Graphics card – GTX 1050 Max-Q
Weight – 3.2 lbs (1,45 kg)
Battery lifetime – Up to 15 hours
The size of the screen – 14 inches IPS-level Full HD 4-sided frameless nano-edge display
Number of ports – 6
Ergonomics – It offers an exclusive ErgoLift design for improved typing position
Operating system – Windows 10 Home 64-bit
Which laptop is best for you?
I hope that after a careful perusal of the options presented above, you are now much better informed and ready to get the laptop of your dreams. I found that it's always great to sleep on it and decide on the morrow. During the night, your subconscious will bestow upon you extra hints about which computer will be right for you. Of course, it also depends on your budget because sometimes you can't afford to shell out thousands of dollars on a piece of electronic equipment. Next up, you may want to explore the top magazines and websites that publish personal essays.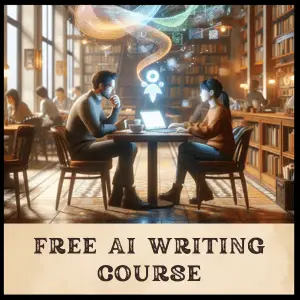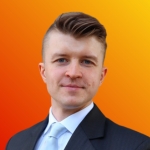 Rafal Reyzer
Hey there, welcome to my blog! I'm a full-time blogger, educator, digital marketer, freelance writer, editor, and content manager with 10+ years of experience. I started RafalReyzer.com to provide you with great tools and strategies you can use to become a proficient writer and achieve freedom through online creativity. My site is a one-stop shop for freelance writers, bloggers, publishers, and content enthusiasts who want to be independent, earn more money, and create beautiful things. Dive into my journey here, and don't miss out on my free 60-minute AI writing online course.