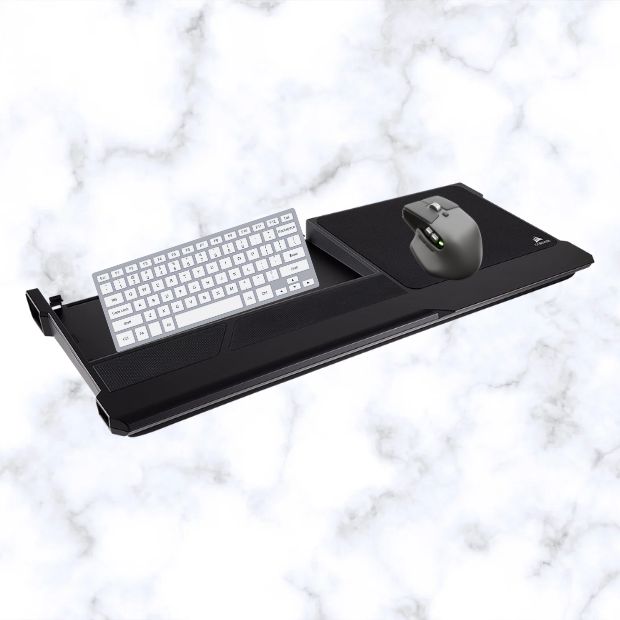 If you love to get stuff done from your sofa, bed, or carpet, you need to get yourself a proper mouse and keyboard lap tray.
It has to be big enough to accommodate both a keyboard and mouse or a mouse and a laptop – depending on what you're trying to do. With a proper lap tray, your bed or sofa will turn into an all-encompassing gaming HQ (or an ergonomic space where you can do home office tasks). If you have a wireless keyboard and mouse, you can now sit back and watch the action on the screen unfold from a few feet away. How cool is that? I found that there are four top trays to choose from right now. They differ quite a lot, though, so I hope that the following overview will let you make a better decision.
4 Best Keyboard and Mouse Lap Trays:
This is the top product in the "keyboard + mouse" tray category. It's designed especially for gamers, and it allows you to hack and shoot monsters while chilling on your sofa. The only issue here is that you can only use it with the K63 Wireless Corsair Mechanical Keyboard. The two items go together, you see. The lapboard itself is around $60, but you would have to add approximately $90 if you want the full package. What I like about this tray is that it's super portable so you can take it with you around the house. It doesn't mean that the surface is small, though. I would argue that this item is appropriate not only for gaming. If you ever decide to write a beautiful essay between rounds of your favorite game, you can do that too.
Notable Features:
It has a dimension of 26.4 x 10.9 x 2.1 inches and weighs 4.07 pounds.
It has a built-in large replaceable mouse pad and wrist rest that will keep your movements precise.
At the bottom, you have a memory foam cushion that will give stable support to your gaming efforts.
And let's not forget about the extra USB 2.0 port.
This one is your second-best choice if you're into wireless gaming and comfort. Roccat came up with a tray that's slightly smaller than Corsair's and perfect for gaming from your bed or couch. Again, you can either grab the tray itself or pay more and get the keyboard too. You might need some time to get used to it because you have to position the tray properly on your lap. But after a few hours of practice, you'll be on your way to higher gaming and work productivity. A few users complain the mouse pad is not of top-notch quality, so get a separate one. Another thing is that if you want to light up the mechanical keyboard, you will only have the color blue available. But overall it's one of the best products in the niche, so you should try it.
Notable Features:
It has ample space for both a mouse and a keyboard.
The exact dimensions are 15.35 x 9.06 x 2.36 inches, which is still quite a lot.
Even though it's smaller than Corsair, it's heavier at 5.18 pounds.
It also comes with two USB ports.
This inexpensive product is perfect if you want to bid your desk farewell and work from the couch for a few hours. It has enough space for a 15.6-inch screen laptop, and on the right, you have a designated high-quality mouse pad (5" x 9″) for your mouse. Instead of putting the laptop on top, you can also go with a wireless set of keyboard and mouse. In this way, you can work or play your favorite games while sitting on the sofa. This lap desk has a little wedge in the corner where you can place your mobile phone to stay connected at all times. This might come in handy if you want to do some live streaming or video chat with your friends while doing your work. It doesn't have a tablet slot or a cup holder, unfortunately. For that, you would need something much bigger.
Notable Features:
The lap tray is available in three different colors (espresso woodgrain, silver, carbon, and white marble). So can get one that will complement your surroundings perfectly.
The total surface available to you is 21.1" x 12" so as you can see, you can put a lot of things on top.
Finally, the flat surface will prevent your laptop from slipping, and it will keep the ventilation going.
If a regular lap tray is not enough for you and you want something bulkier with an ergonomic design that'll allow you to work from the same spot all day long, Couchmaster is your top pick. This monster has dimensions of 23.6 x 33.1 x 9.1 inches and weighs 15.65 pounds. This means you're not taking it on the road with you, or moving around the house with it either. But if you're looking for a pro gaming device that will give you ample space for a mouse and keyboard, this is it. Finally, it allows you to chill on your sofa and create a bona fide battle station. With the surrounding armrests for added comfort, it's like a cozy cocoon where you can spend hours playing your favorite games with no signs of fatigue.
Notable Features:
It has four USB 3.0 ports, perfect wireless connectivity, and adjustable armrests. You can separate the lapboard and use it without the armrests if that's comfier for you.
Couchmaster even has little pockets on both sides where you can stash your gaming paraphernalia.
The package includes a 16-feet USB three-extension cable that you can hook up to your PC to avoid any lags.
Are you ready to turn your sofa into a small mobile office?
As long as you're taking occasional breaks (at least once an hour), using a large lap tray is a practical way to get more done. Sitting at a regular desk for too long can lead to a variety of health-related issues. But if there's a comfy sofa or bed around, use it for sitting in a more comfortable position. I hope that by checking this review you got a bit of inspiration, and you are ready to pick the product that will suit your needs. Next up, you may want to check the top keyboards with a USB hub.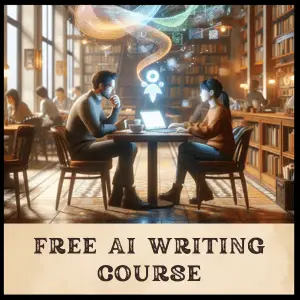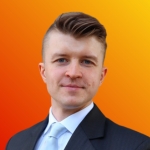 Rafal Reyzer
Hey there, welcome to my blog! I'm a full-time blogger, educator, digital marketer, freelance writer, editor, and content manager with 10+ years of experience. I started RafalReyzer.com to provide you with great tools and strategies you can use to become a proficient writer and achieve freedom through online creativity. My site is a one-stop shop for freelance writers, bloggers, publishers, and content enthusiasts who want to be independent, earn more money, and create beautiful things. Dive into my journey here, and don't miss out on my free 60-minute AI writing online course.