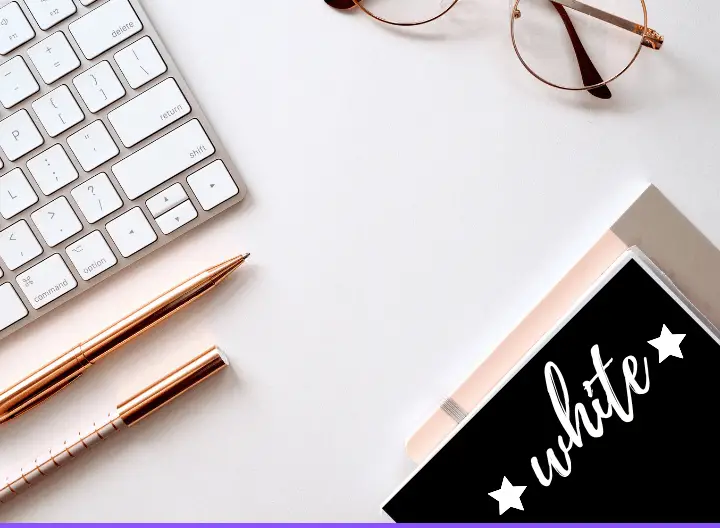 It's essential to change things in your life and buy something unconventional.
That's where laptops with white keyboards come in. Are you tired of your dull laptop with its shades of gray? Yes, it might be more "practical," but that's just another word for "conformist."
It's time to spice things up a bit and rock a new machine in a classy white color.
People often say that these types of laptop computers are no good because they get dirty quickly. But that's not true. You only need to commit to a periodical cleanup with a wet cloth, and you can keep your computer shiny and attracting looks of envy for a long time.
On this list, you'll find the top machines available in the market right now. All come with classy white keyboards and different technical parameters.
It was not so easy to compile this list as 95% of laptops have gray or black keyboards. But after digging through the internet, I was able to find the best white models available right now. I hope that's going to help you make up your mind.
But first off, you need to know exactly what you want before committing to purchase.
Picking the right laptop:
Your allowable price range.
The amount of firepower you want the laptop to have (processor, RAM, and graphics card).
What are you going to use your computer for (leisure, entertainment, work, design, art, or video editing)?
Your favorite brands.
The types of ports you want your machine to possess (and their location).
The size of the screen.
Are you going to hook it up to a monitor?
The length of battery life you need (will you use it on the road a lot?)
The weight of the item (lighter is always better, especially if you want to travel with it).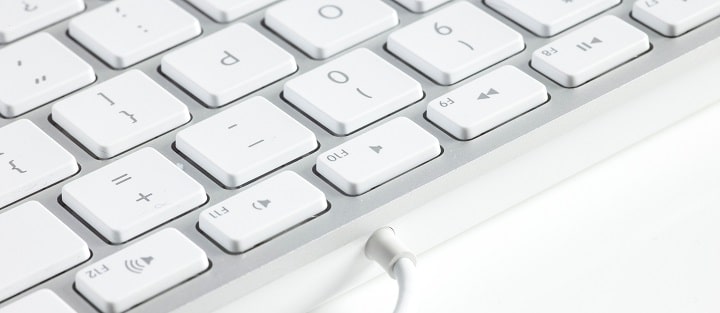 6 Outstanding Laptops with White Keyboards:
First on the list is a real beast in terms of performance so you can use it for gaming or heavy design work.
It not only has a white keyboard but also backlit keys. This makes it look even cooler, especially if you like working in a darker environment.
This machine can become your best friend on the road as it's ultralight (only 4,14 lbs) and ultra-thin (0,69 inches).
In terms of performance, you could compare it to some of the Apple MacBook Pros, which cost around $3,000.
Here you will still need to shell out over $2000 bucks. But in the final analysis that's a good investment because the machine is packed with all the newest cutting-edge technology.
It has a big 15.6-inch screen with an anti-glare display. It will allow you to work on it independently without hooking it up to an external monitor (although that never hurts).
The laptop screen has a 180° range, which is convenient if you want to put it under a larger 24-inch monitor.
Another thing that you cannot miss is the beautiful design of this laptop.
It's all white, made of metal, and comes with a beautiful golden logo. Anyone with a high aesthetic sense will fully appreciate it.
It also has a fingerprint reader that allows for one-touch access and keeps your laptop secure.
But what I like most about it is that it has a few tailored viewing modes. For example, if you're in designer mode, the colors will be much clearer and brighter. But if you're doing some administrative work and want to protect your eyes, you can switch to the anti-blue light mode.
Ah yes, and the battery life is fantastic as it holds for more than 8 hours, which makes it perfect if you like to move around a lot while in the office.
This laptop is perfect for users on a budget who still want to have a machine with a unique and sleek design. This HP computer stands out as it comes in blue and with a white keyboard. There's also a purple version available if that's your preference.
It's certainly not the type of machine you would use for RAM-heavy tasks like gaming or designing. But it's perfect if you need an inexpensive laptop for web browsing and video streaming.
You can take it on the road easily as the screen is only 14″ in diameter. Moreover, it looks sturdy. It's a perfect piece of equipment for travel (especially if you have a more valuable piece of machinery at your home or office).
You can't expect top performance for this kind of price, but still, you'll get 4 GB of RAM, a 32 GB SSD hard drive, an Intel Celeron processor with two cores, and a pre-installed Windows 10.
Moreover, all the sockets are conveniently placed on the left side of the laptop. This means they won't interfere with your mouse work (if you're a right-handed person).
It's a perfect machine for schoolwork, studying, streaming, watching movies, or traveling. The only drawback here is the insufficient amount of storage space on the hard drive. So make sure that if you purchase it, you also get a 64 GB SD card to store your files.
This is one of my favorites on this list, and it receives excellent reviews from customers as well. It's a Dell laptop with a smaller screen (13,3″), a rose gold or silver color frame, and a white ergonomic keyboard.
This item is a little bit more pricey, but it's well worth the investment. It comes with the 8th Gen i7-8550U processor which is capable of major heavy lifting if you need it.
You can also pick among different variants in terms of RAM (from 8 GB to 16 GB) and storage space (from 256 GB to 512 GB). Tinkering with these parameters will increase or decrease the price, so think about what exactly do you need when it comes to performance.
What I like about this one is that it's a lightweight machine (2,65 lbs) so you can take it on the road without breaking your back.
But the thing that stands out the most is the beautiful design. It's geared mostly towards women who want to sport a stylish piece of technological equipment.
Another thing that stands out is the 4K screen, which is bright and allows you to see clearly, even when outdoors.
The only drawback here is that the machine can get pretty warm if you put it on your lap. So if you like to work on it while on your sofa, you'd probably need to get a cooling pad.
Other than that, you will love this computer for sure as it also has a biometric recognition system and a touch screen if you get tired of using the trackpad or mouse.
Here's another high-powered machine with a 14-inch screen and a powerful processor. And yes, it's all white including the keyboard, so it's a viable candidate for this list.
Except for the sleek design, the first thing that stands out when you look at the parameters is the exceptionally long-lasting 72Wh battery. It will keep your machine running for up to 23.5 hours!
This makes it a perfect choice if you like to work from cafes, on the road, or if you move around your office a lot.
Another thing to notice is that the keyboard is backlit which creates a beautiful, classy ambiance if you're using it in a dark room.
Looking at the price, you could say it's a middle-class laptop that can still pack a powerful punch if you need to do some heavy lifting.
It comes with the Intel Core i5 (8th generation) processor, 8 GB of RAM, and a 256 GB SSD hard drive. This should be more than enough for the vast majority of users. However, it's not the type of machine you would use for gaming or software that requires a lot of computational power.
The great thing is that it has two SSD slots that allow you to upgrade the machine and put a super fast 1-terabyte hard drive in it (if that's necessary). Moreover, this thing has another slot for RAM.
If you're not satisfied with 8 GB, you can hook it up with an extra 16 GB of working memory and turn it into an absolute monster.
But even without all the upgrades, it is still a high-performance machine, especially if you take into account, its weight (just 2,2 lbs). Most of the laptops, offering this kind of performance is at least twice as heavy, so you're in for a bargain here.
Let's talk business now. The other items on this list are designed for casual users, graphic designers, and students. But this HP Pavilion is your top pick if you need a robust machine for business purposes.
It comes in two colors, silver and gold, and a crisp white keyboard that will make your head spin. Ok, but why is it a great machine for business?
The parameters, baby. It has a big 15.6″ touchscreen, 12 GB RAM, and a reliable Intel Core i5 Quad-Core processor with a maximum turbo speed of 3.4 GHz.
It also has 1 TB of memory so you won't have to worry about it for months if not years. This kind of hardware will allow you to tackle any significant business task in no time.
Moreover, this laptop is quite affordable. It's hard to get this kind of design and level of technology for such as low price.
Another cool thing is that the keyboard is backlit, which gives it a more high-tech look (of course you can switch it off if you prefer).
The computer comes with a pre-installed Windows 10 operating system and a one-year warranty. So you can feel safe by purchasing it, knowing that HP has your back in case any issues should arise.
Last but not least, let's take a look at this newest HP 14-inch Chromebook which is super affordable and comes with a white keyboard as well.
As you probably know, this type of machine doesn't run on Windows, but on Google Chrome OS. In other words, you can't install your regular Windows software on it, but you can still use all the apps available on the Google Play platform.
This means that you wouldn't exactly use this laptop for business purposes (although it's still a great tool if you're on the road a lot).
But it's always possible to replace all of the Microsoft apps (like Word or Excel) with Google apps (like Google Docs and Google Sheets). I have one of the older versions of this Chromebook, and I'm super happy with it even a couple of years after the purchase.
This newer version comes with a more advanced processor, a larger 14-inch screen, a more powerful graphics card as well as more USB ports.
One thing that's working for it besides the sleek silver design is its long battery life. It can survive up to 9 hours on a single charge which makes it a perfect companion if you want to take it on the road with you.
All that and the super affordable price makes it one of the top picks in the budget laptop category.
Conclusion
Picking the right laptop for you is certainly not an easy decision, especially if you're on a budget. But if you have already set your mind on a machine with a white keyboard, you can undoubtedly pick something from the list above.
Think about your budget, technical requirements, and other variables, and only then pull the trigger.
Receiving a new laptop from a courier is one of the greatest joys of life. It's a promise of higher performance, and many hours spent on doing your favorite things. Enjoy!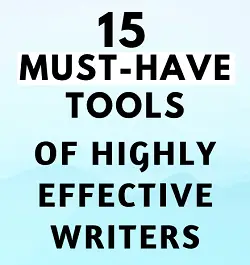 Free resource: Download your free PDF and learn about the top tools used by freelance writers.
Get it here
Rafal Reyzer
Hey there, welcome to my blog! I'm a full-time blogger, educator, digital marketer, freelance writer, editor and content manager with 10+ years of experience. I started RafalReyzer.com to provide you with great tools and strategies you can use to achieve freedom from 9 to 5 through online creativity. My site is a one-stop-shop for freelance writers, bloggers, publishers, content enthusiasts who want to be independent, earn more money and create beautiful things. Feel free to
learn more about me here.