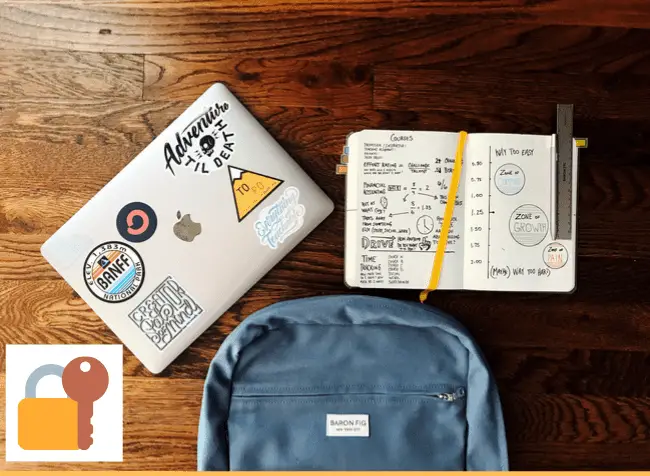 College dorm burglaries are the number one security threat accounting for 70% of all crimes committed on campuses across the US. 
Electronics like laptop computers, mobile phones, tablets, digital cameras, and watches are the prime targets of thieves looking for an easy steal. You can invest in an insurance policy, but it will usually only cover a fraction of the lost belongings (10% to 20%). That's why, if you live on campus, you must invest in one of those reliable laptop safes for dorm rooms. A robust safe will prevent 99% of possible attempts at theft.
Just remember to follow these dorm safety rules:
Affix the safe to your bed, a wall radiator, or any other durable piece of furniture with a steel cable included in the package. You may also want to consider bolting it to the wall, but make sure you won't violate any college dorm rules by doing that.
Keep your safe out of sight to avoid attracting attention to it.
Keep the keys or passcodes with you at all times.
Be disciplined about leaving your laptop in the safe when you leave the dorm. In a few days, it will become a habit that will serve you well.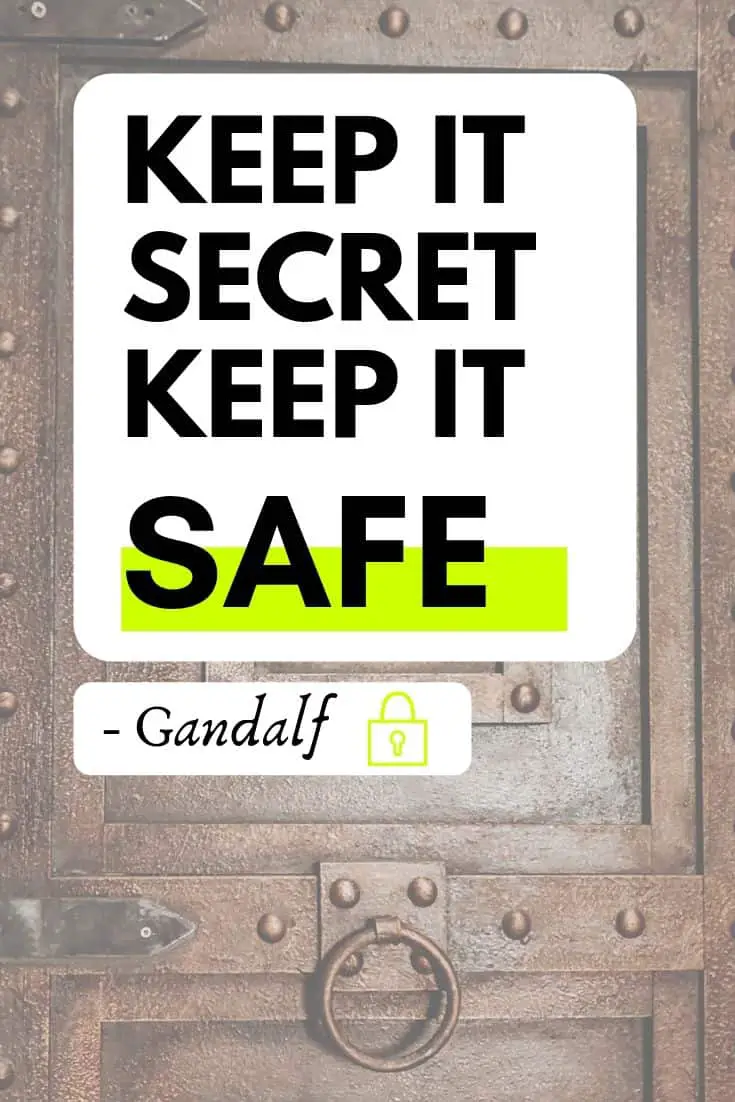 Let's take a look at the best laptop safes for dorm rooms available in the market right now: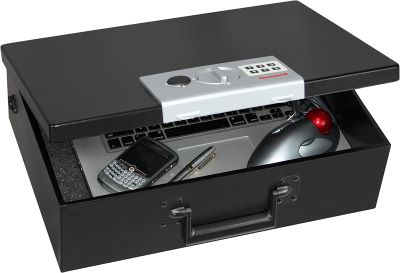 This is one of the best choices among the majority of college students temporarily living in dormitories. It has a low-profile design so you can easily slip it under your bed or other tight spaces. It is made of double-wall system steel construction that thieves cannot easily pry open. It is fire-resistant too so it can provide high protection not only for your laptop but also for your other valuables and important documents. It's spacious enough for storing the most common sizes of laptops, yet compact and portable. It even comes with a carry handle for your convenience. Very ideal for those who are staying in temporary residences with a roommate like a hostel or a dorm room. It has a dimension of 5.2 x 17.5 x 12.8 inches. It is equipped with a programmable digital locking system with an override key. All the hinges are also concealed for extra security. It also comes with a strong steel tether cable, so you can attach this safe to steel posts, bed frames, and other immovable, or at least, hard-to-move objects. Another great reason to choose this safe is that it is made by a company that has a great reputation in this product category. Honeywell is a trusted brand for safes by millions of homes and offices around the world. It is also very affordable at just a little over seventy bucks! The only minor drawback here is the tether cable is not entirely safe against bolt cutters, but so are those used by other models. Its strong construction though will be a great deterrent to thieves. EXTRA DORM SECURITY TIP: You may want to invest in inexpensive door alarms connected to your mobile device. They'll immediately alert you if anyone wants to get into your room. These devices cost around $20-$40, and they will give you extra peace of mind.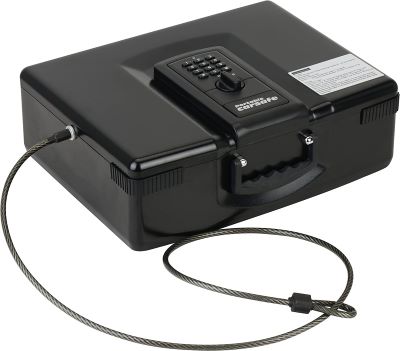 Here's a high-tech device that will nevertheless be appropriate for a college student. It's a large digital safe (16.6 x 12.6 x 5.3 inches), which you can easily hide under your bed or in a closet. It's made of steel, and it has a digital lock, which fortunately can be overridden with keys attached to the package. The digital lock operates on four AA batteries (also included in the package). Keep in mind that the width of your laptop could be 16 inches max, as this safe won't swallow up a machine with a 17-inch screen. What makes it great for storing a computer is that it has foam padding inside that will help you avoid any scratches. And yes, it also comes with a sturdy steel cable so you can keep it secure. The only drawback here is that the safe weighs 15.52 pounds, which might be a bit unwieldy. EXTRA DORM SECURITY TIP: you might consider purchasing a security camera that will use Wi-Fi to record activity in your dorm room. Of course, you would have to consult this with your roommates, but for around $30, this is one of the best security measures you can install.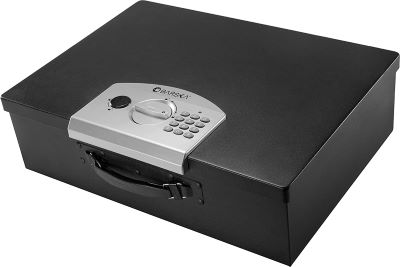 This is an inexpensive security box with large dimensions (17.5 Inches x 12.5 Inches x 5 Inches, 16.5 lbs.) It's big enough, even for a 17-inch laptop. It also has some extra space you can use for other belongings such as cash, credit cards, passports, jewelry, or relevant documents. A great thing about this model is that it has a protective liner that will keep your stuff from getting scratched. This is important because, as a college student, you will put your laptop in and out of the safe almost every day. You want to make sure that your electronic equipment stays intact over the months and years. Like all the other models here, this safe comes with a steel metal cable you can use to affix the lockbox to your bed. Yes, it's possible to cut it with a bolt cutter, but if you keep it out of sight, you will be completely secure. After all, a thief escaping a dorm with a huge safe would surely be noticed by security cameras and other students on campus. EXTRA DORM SECURITY TIP: never leave your belongings on your bed or table, thinking that no one will take an interest. Make it a part of your discipline to always put your laptop in the safe when you leave. This should prevent 99% of possible theft because burglars always look for a low-hanging fruit opportunity.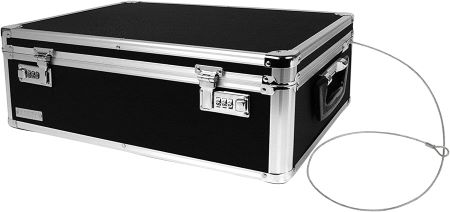 That's a big storage box perfect for a female student who wants to keep her belongings secure. It comes in eight different color patterns (from black to pink). It's not like you want to show off your safe to all students on the campus, but the design part is essential. It's large enough to pack even the largest laptops (Height: 5.5, Internal Width: 17.5, Internal Depth: 12.5 inches). It also has mesh netting inside that allows you to organize the items you place in it. Unfortunately, this model is not as reliable as other safes listed here. It's good for basic privacy, but if someone has the experience and a few minutes to tinker with it, it is going to pop right open. That's why, if you use it to store your computer, you better keep it out of sight or grab some of the other, more secure models. EXTRA DORM SECURITY TIP: create an inventory of your personal belongings in case you need to file an insurance claim when something gets stolen.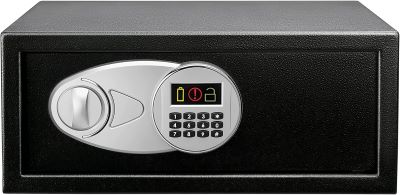 This model designed by Amazon will give you the extra protection you need for an expensive piece of electronic equipment. It comes in many different sizes, but for college dorm room purposes, the best one will be with 0.7 ft³ of safe space. It has interior space that measures about 16.8 by 12.2 by 6.9 inches (L x W x H), so it's large enough for the vast majority of laptops. However, if you are sporting a 17-inch wide machine, this won't be the right model for you. All in all, this is an excellent high-tech safe with a biometric fingerprint sensor. It will recognize your fingerprint in less than one second. It also has a backup key for emergency use just in case. The only thing is that you would need to mount it to the floor or a wall, which can be kind of a drag for a college student. However, once you put it in place, no one is going to touch your stuff. EXTRA DORM SECURITY TIP: keep your most important files (like your college thesis) on a cloud service like Dropbox or Google Drive. This will sync your data across all devices, and if your laptop ever gets stolen, you will get your access back.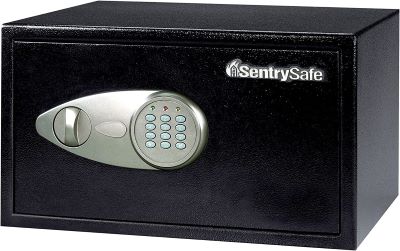 This is another model that will be perfect for storing electronics. It has 0.9 ft — ³ of space, which should be more than enough for your laptop and other valuables. You don't have to bolt it to a wall or the floor as it comes with a steel cable you can use to tether it to a fixed object like your bed or a closet. It also has a soft carpeted interior that will prevent you from getting scratched. On the interior, it has these dimensions – 16.8″ W x 11.6″ D x 8.7″ H. That's perfect for most computers. The only drawback here is that it uses AA batteries, which you have to replace once a year to keep it functioning. EXTRA DORM SECURITY TIP: do not invite strangers to your dorm room. Keep your doors open only for the most trustworthy friends. It's a major bummer if you invite a stranger to your dorm, and he or she steals the staff belonging to your roommate.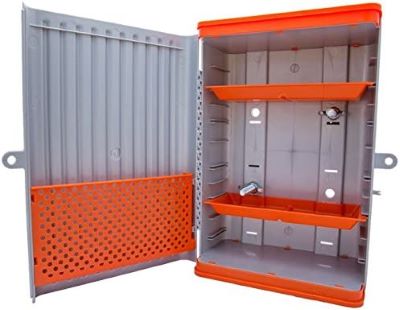 This is a peculiar item that won't give you 100% protection, but it will still deter the majority of would-be thieves. It's up dorm safe that you put on the wall and fasten with a steel cable. It has detachable shelves, so if you take them out, you make room for a small laptop (up to 11 inches wide), tablet, and other belongings. What I like about it is that it's easily accessible, which is great for busy students running around the campus. Unfortunately, it's made of plastic, so it's not the most secure option here. EXTRA DORM SECURITY TIP: always lock the doors to your dorm even if you're leaving just for a couple of minutes. There's a story about a student at the University of Ohio who left her dorm open for only five minutes while running a quick errand. When she came back, she realized someone had stolen $100 and two credit cards from her wallet.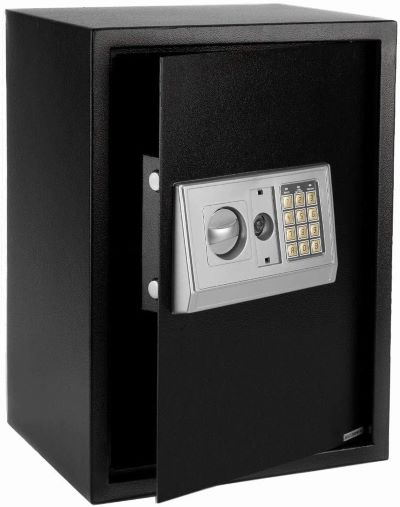 That's something you would use if you want to deter 100% of people who would want to mess with your stuff. Yes, it's a little bit more expensive than other models listed here, but it's completely secure and offers 1.8 ft³ of space. With the dimensions of L 13.7" x W 13" x H 19.6″, it's more than enough for a laptop with a 17-inch screen. It has shelves inside, but you can remove them to make more space for your stuff. It works on AA batteries and comes with four predrilled holes you can use to mount it to the floor or wall. All you need to do to open it is to use a digital PIN or an override key. The only drawback here is that every time you open it, you'll hear a loud "beep" sound. If you want to get rid of it, you would need to remove the little speaker on the board. EXTRA DORM SECURITY TIP: Always set a password for your laptop. This will prevent others from poking around your digital life while you're away.
Are you ready to keep your computer secure?
Electronics are prone to get lost in the college environment. If you don't keep them out of reach and out of sight, it's more than probable that someone will snatch them away. Invest in one of these safes, but also use your common sense when dealing with other students in the dorms. Never lend your keys to anyone, close the door every time you leave, and consider using inexpensive devices, such as security cameras or door alarms, to bolster your security level. After all, your computer is worth more than money. You use it to store some of your most important documents and personal data. Next up, you may want to explore a list of the top lock boxes for college dorms.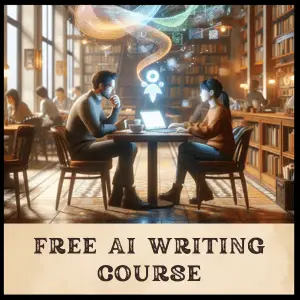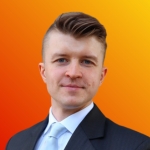 Rafal Reyzer
Hey there, welcome to my blog! I'm a full-time blogger, educator, digital marketer, freelance writer, editor, and content manager with 10+ years of experience. I started RafalReyzer.com to provide you with great tools and strategies you can use to become a proficient writer and achieve freedom through online creativity. My site is a one-stop shop for freelance writers, bloggers, publishers, and content enthusiasts who want to be independent, earn more money, and create beautiful things. Dive into my journey here, and don't miss out on my free 60-minute AI writing online course.