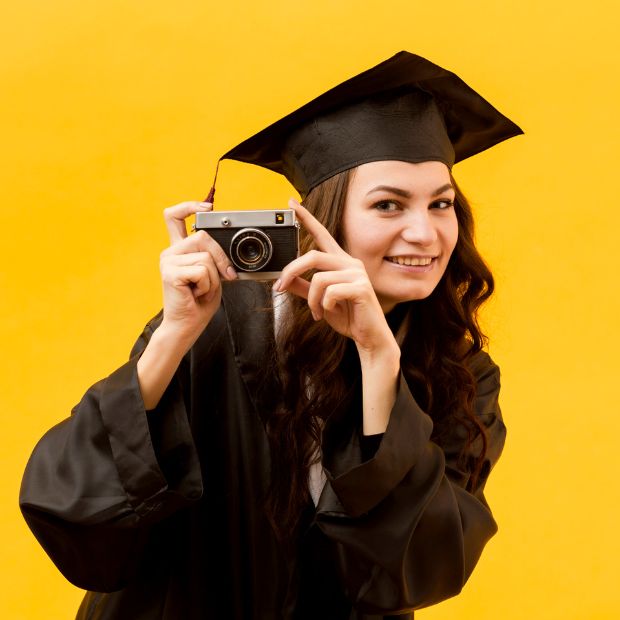 Picking the right camera for a college student shouldn't be difficult.
Let's assume that we're not talking about a photography major. This would entail buying a much more expensive piece of equipment with advanced technical specifications. In this list, I share affordable items, which still offer a ton of useful features useful for a young creative.
The reason a camera for a college student should be inexpensive is twofold:
First, students are prone to changing their minds and switching creative hobbies every couple of months. That's why you don't want to spend a fortune on something that you won't use regularly.
The second reason is that students tend to travel around a lot. If you decide to buy a pricey camera, it's going to be a disaster if it gets lost accidentally or if it's stolen.

Top 4 Cameras For College Students
Canon M50 is a fantastic and inexpensive mirrorless camera perfect for an entry-level photographer. This is the camera I bought after spending hours and hours on research, and I'm delighted with my experience. First, it shows you that a great camera doesn't have to cost over $1,000. Second, it's versatile because you can use it both to take amazing pictures and videos in a 4K quality. This item is fantastic, especially if you're interested in recording video because it has all the features you need to get you started. It has a mic input so you can record sound easily by plugging in a Lavalier mic. Next, you can flip the LED screen and see your face when super helpful recording. There is also a hot shoe where you can place an LED lamp to add luminosity to the scene. And below it has a standard screw you can use to set the camera on a tripod to stabilize the view. The only drawback here is that the 4K mode makes the frame narrow. So if you're using it, it's better to place the camera further away (or buy a more comprehensive lens). There are many options you can use to make your images beautiful, so it will take at least a couple of months to master them. But you can use this camera even without a lot of experience. That's why it's great for entry-level photographers like college students. It has an auto mode that will automatically pick the best settings for whichever ambiance you find yourself in. The camera is user-friendly, and you don't have to get into too much detail to take high-quality pictures and videos. The technical specs are also great for the price. It has 24.9 megapixels, and a Dual Pixel CMOS AF for quick autofocus. It also allows you to transfer files to another device without hooking it to a cable with the use of Wi-Fi or Bluetooth. This makes it a versatile piece of photographic technology that you can use for many years to come. And one last thing. What I love about this camera is that it isn't too bulky, so you can transport it quickly and put it in your backpack.
Here's another excellent camera that won't break the bank. It will provide you with a smooth experience and high-quality images. This is the main competitor of Canon M50 and there is a raging debate online about which camera is better (I'm tilting slightly towards an M50). But this Panasonic is also a great choice because you can get it for a fraction of the price you would pay for a high-end camera. It's an excellent choice for a college student who's starting in the photography world and doesn't need professional gear yet. Another thing that makes this the right choice is that for the price, you will get a whole kit. It consists of a camera (of course), a backpack, a 32 GB memory card, a small tripod, and a Rode microphone you can put on top if you want to record a video. That's great because for much less than a grand you already have full-package photography equipment so you won't have to spend much more on extras. The camera has a 16 MP sensor that operates like the larger sensors you can find in traditional DSLR cameras. It also has a great autofocus feature, allowing you to take amazing pictures without tinkering with the features too much. Again, it's a 4K camera that allows you to capture images in ultra-high resolution. That's a feature that won't become outdated for at least a couple of years. The camera is also quite small, so it's easy to take it with you on the road without attracting too much attention. Overall, it's a versatile piece of equipment that will be perfect for both a budding photographer and a videographer.
This is another great camera, this time a bit more on the expensive side. (Although in the photography world the word "expensive" is relative and that's still considered a mid-range camera). It's an item you would want to get if you already had a semi-pro camera before and now you want to take your craft to the next level. This is a tool of choice for many videographers as it offers crisp 4k video quality. The camera is bulkier than the first two items on this list. But it's still quite easy to handle, and it's not heavy so you can use it for a long time if needed. The grip is larger, so you feel you have pro equipment in your hands. It also has a cool autofocus feature called A9 Tracking Touch Screen Focus Pull. You tap on the LED screen to let the camera know where you want to focus to be (but at a much higher level than on your phone). This works both for photography and video. The camera has a single slot for the battery and an SD memory card. Unfortunately, the battery doesn't last for too long, so you'll need one or two replacements if you're out to shoot for the whole day. But for general use, it should last at least a couple of hours so no worries there. It also has a flip screen that allows you to see yourself while filming. But it comes out on top of the camera, so if you're also using a mic or an LED light on top, this is going to obscure your view. In cameras, like Canon M50 and Lumix G7, the flip screen comes out on the side, which is much better. It's a neat mid-range camera that becomes better and better with each new iteration.
Here's another fantastic product from Canon, which is quite affordable. It's one of the top choices for students, and it's great to have it as your first "real camera." It has all the bells and whistles you would expect from a mid-range camera. It will allow you to experiment with many creative features, especially if you're into videography. It has a 24.2-megapixel sensor with an amazingly accurate dual-pixel autofocus. That's one of the top features to look for because it will allow you to take fantastic images without drilling into the advanced features. And believe me, this camera is so feature-rich that it will take you at least a couple of weeks to master the options. That's a good thing because then you can take these skills and apply them in different scenarios, especially if you want to upgrade to a more expensive model in the future. This camera is the favorite of many famous YouTubers as it also has a 3-inch LCD flip screen, built-in Wi-Fi, NFC, and Bluetooth connectivity, as well as an external microphone input. These features make it a perfect choice if you're into video and interviews. The touch screen is super responsive, and you can flip it around any way you want, which adds to the awesomeness of this camera. This item is also really light (it weighs less than 1 pound) and not bulky at all, so you can pack it in your backpack and take it on the road. That's perfect if the student on the receiving end is into travel and adventure.
Extra tips for buying a camera for a college student:
You don't want to buy something that's ultra-cheap, because you already have a comparable-quality camera on your phone. That's why I would recommend buying something not too bulky, in the $500 – $1200 range. This type of camera should give you enough features to take amazing pictures and videos. You should also be able to use it in a more professional setting (for example, you can bring it as an asset to your internship or club). Another thing to look for is an excellent video recording capability. Right now, video content is exploding online, and many students want to dip their toes in the video marketing world. Right now, even relatively inexpensive cameras come with a 4K video recording quality. You just need to know which one to pick. If you make the right choice, you'll have a piece of equipment that'll serve you for at least a couple of years. And if you decide to go pro in the future, you can always trade your camera for something more expensive and high-tech. Let's look at a comparison between the top cameras for college students right now.
Conclusion
I hope that after going through this review, picking an excellent camera for a college student becomes an easy decision. There are so many options available on the market right now, and sometimes it's hard to decide. I researched the market because I was recently in the market for one of these cameras. Now I can wholeheartedly recommend one of the four items on the list above. They're sturdy, affordable, feature-packed, and should serve for at least a couple of years before you decide to upgrade the gear to something more expensive. Next up, you may want to check the top lock boxes for college dorms.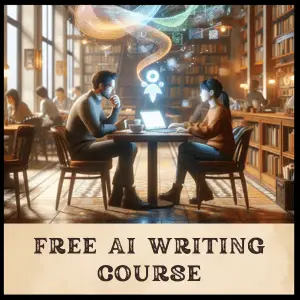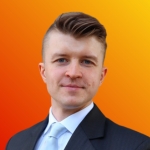 Rafal Reyzer
Hey there, welcome to my blog! I'm a full-time blogger, educator, digital marketer, freelance writer, editor, and content manager with 10+ years of experience. I started RafalReyzer.com to provide you with great tools and strategies you can use to become a proficient writer and achieve freedom through online creativity. My site is a one-stop shop for freelance writers, bloggers, publishers, and content enthusiasts who want to be independent, earn more money, and create beautiful things. Dive into my journey here, and don't miss out on my free 60-minute AI writing online course.