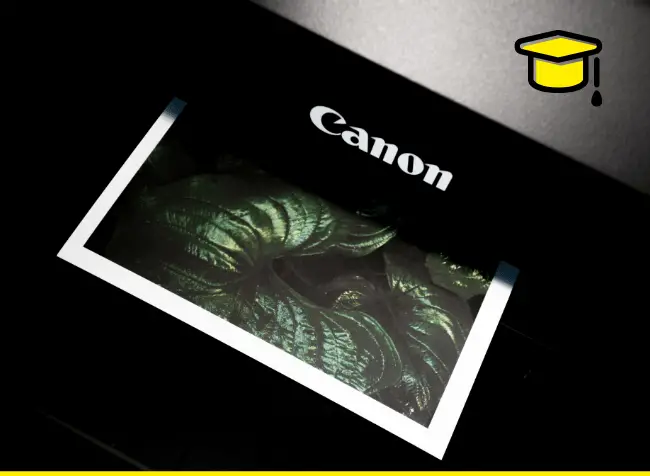 Having a wireless printer in your dorm or student flat can be a lifesaver.
It can also turn you into one of the most popular college students around. After all, now you wield the power of the printing press. And freshly printed, warm sheets of academic knowledge always hold a unique value. Now you won't have to waste valuable time running to a print shop. Besides, you will save cash in the long run, as using your printer is more cost-effective. Opting for a wireless printer will make your study area look neat. There will be no need to unplug your laptop anytime you want to take it with you (which is probably all the time). With this in mind, let's look at some of the best models suitable for college and see which one is best for you.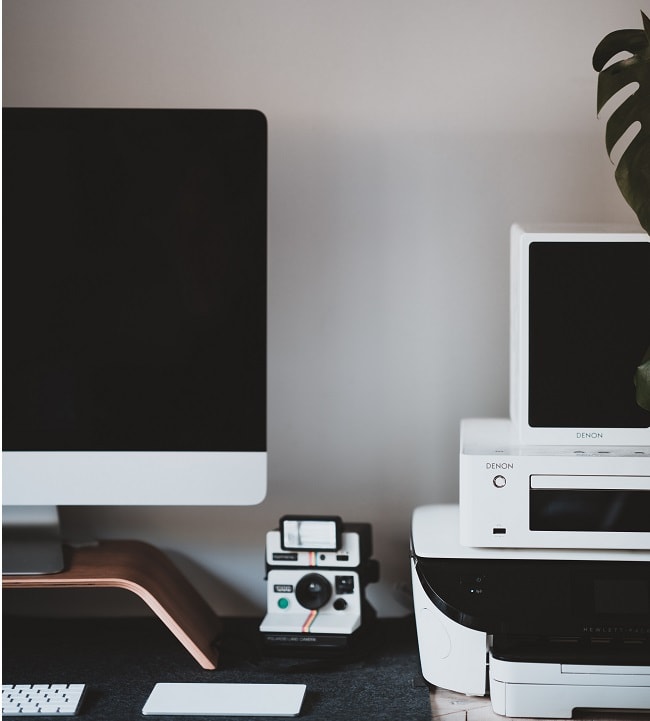 A couple of pointers before you pick your printer:
Should you choose inkjet or laser?
Inkjet printers comprise a larger share of the printing market. That's because they can print many materials in different color patterns. So inkjet is a relatively good option if you plan to dye sublimation printing task or print in color. But as a student, you're likely to print in monochrome, as you'll deal with notes, essays, books, tests, and other study materials. That's where laser printers come in. They're usually cheaper and also have a lower cost per page. There are also color laser printers, but they're even more expensive than inkjets, so they're not a good option for a college student on a budget.
Printer only or all-in-one?
It all depends on your needs, but most of the time, it's worth investing in an all-in-one device. Scanning notes instead of printing them is eco-friendly and lets you access your materials on mobile devices too.
Cost of a printer for a college student
Of course, if you're a student (or if you're buying a printer for a student), you shouldn't invest in an expensive device. Petty theft is, unfortunately, all too common on campuses. Besides, you need nothing fancy to print a few black-and-white pages related to test prep. Do your best to stay within the $50 – $100 range, and you'll be all good.
Top six wireless printers for college students:
If you're looking for an inexpensive, sturdy printer that will survive a wild college party, this is the model for you. It has a large OLED display (1.44 inches) and an LED status bar that will let you monitor your printing status with ease. It also has a slick design, and it's available in four different colors (black, white, coral, mint green). This lets you choose the one that suits your personality and the decor of your room. It also has a compact design so that it won't take up too much space on your desk. Most importantly, it's AirPrint compatible, so you can print from your iPhone, iPad, or Mac without installing any extra software. But even if you're not an Apple fan, you can connect it to your Windows laptop or an Android device with the Wireless Connect app. The printer operates on a Two-Cartridge Hybrid Ink System (color and black), so it's super easy to replace used cartridges. Amazon even provides discounts if you purchase new cartridges regularly. Extra printing tip: Make sure you calculate the cost of replacement supplies before you buy a printer. Know precisely how much cartridge replacement costs for your particular model. This will save you money in the long run.
This is a superb and inexpensive printer that's perfect for college use. There is a saying that "printers are from hell," and while this might be true for many models, it doesn't apply to this one. First off, it's super compact, which is a significant advantage for a student who's moving around a lot. It holds up to 25 sheets of paper, which is not a ton, but that is still enough for everyday use. It's also an all-in-one printer that will let you print, scan, and copy your priceless college notes. It has an excellent wireless connection functionality, which lets you print from any mobile device with the use of the HP Smart app. All you need to do is install it on your phone or tablet, and it will automatically let you connect the printer to Wi-Fi. The only drawback here is that you will not be able to use recycled ink with it. This means shelling out extra cash for HP cartridges. Extra printing tip: Think if you will need duplexing. Duplex printing is the ability to print (or scan) on both sides of the page. This functionality is great because you can save a lot of paper in the long run when you deal with two-sided pages.
If your budget is quite thin, but you don't want to miss out on buying a printer, this is the right solution for you. It's the least expensive device on this list, but as a wireless inkjet printer, it does a great job. Plus, if you buy it, the ink is already included. It's an all-in-one device, so you can use it to scan and copy documents as well. The best thing is that you can do it with the well-designed Canon Print app. Just install it on an Android, iOS, or laptop device, and you're ready to go. The app lets you print, copy, scan, connect to cloud storage for a seamless experience, and even check the status of your printer with your phone. The printer itself is of small size and weight (only 6.5 lbs). This makes it portable. You can also use it with Air Print and connect it to Wi-Fi so you can say goodbye to cables. More than that, it also uses XL ink cartridges, which are more economical as they last longer. This printer can accommodate up to 60 sheets of paper, which is quite a lot. Last but not least, if you find yourself without a Wi-Fi connection, you can still use the printer with a USB cable. Extra printing tip: Look for printers with the one-button wireless setup. This will allow you to connect your device to Wi-Fi with a press of a button. There's also Wi-Fi Direct functionality that lets you connect your printer to a laptop without the laptop having to be connected to a router.
This HP printer is slightly more expensive, but it comes with extra features and benefits. You can order it alone or in a package with instant ink and printer paper. It's always best to order a whole bundle as it will give you a bigger bang for your buck. This device works with the HP Smart App. You can use it to print stuff straight from your mobile device or a laptop computer as long as you have a stable Wi-Fi connection. It's an all-in-one device because it can print, copy, scan, as well as fax. It's a perfect product for students in business schools because it looks slick and professional. It has a 2.2-inch interactive touchscreen that will help you get stuff done (copy, scan, fax). It will also show you the Wi-Fi connection status, as well as a digital clock, and the status of your cartridges. Inside the box, you will get a setup poster that will help you install the device within a couple of minutes. You'll also get a power cord and a phone cord (for fax). Unfortunately, the USB cable is not included, so you will have to take care of that by yourself. Extra printing tip: See if your printer has a mobile printing option. This will enable you to print stuff straight from your smartphone or tablet. That's usually possible with Apple's AirPrint protocol.
Brother may not be the most popular printer brand, but it's worth considering if you're looking for a high-quality product. The first thing that stands out is its black, professionally-looking design. In front, you will see a large color touchscreen that will let you send a fax, as well as copy and scan documents and check the status of your cartridges. It has a lot of connectivity options. You can hook it up via Wi-Fi, ethernet, or even a USB cable if you find yourself without a connection.  To get the job done through mobile devices, you can use a variety of options as well. These include AirPrint, Google Cloud Print, Brother iPrint&Scan, Mopria, and WiFi Direct. If this sounds complicated to you, it really shouldn't. You simply need to pick the best option for your needs, and you're ready to go. This printer can also help you upload scanned documents to popular cloud services. Plus, you can even print if you're not connected to any network because of the NFC function (near-field communications). With that, you only need to touch your mobile device with the printer, and you're on your way. Finally, this printer has an automatic two-sided printing function that will save you a lot of paper along the way. Extra printing tip: Check for the NFC (Near-Field Communication) capability. It would allow you to print by touching the device with your mobile phone. It's nothing you can't live without, but it's something fancy you can brag about.
This option is more expensive, but it's worth the extra few bucks. It's super easy to connect it to your laptop or mobile device wirelessly. You have a variety of options, including AirPrint, Google Cloud Print, Brother iPrint & Scan, Mopria, and Wi-Fi Direct. This printer also lets you scan and upload documents to popular cloud services like Google Drive, Dropbox, and others. This model also handles different sizes of pages well, and you can feed it with up to 100 sheets of A4 paper. One drawback here is that it's slightly bigger than other printers, so you'll need a bit of extra space on your desk. Another issue is that you'll need some ink in all the cartridges if you plan to print anything. This can be annoying. However, if you're looking for a model with a variety of connectivity options, it's the right choice. You can connect wirelessly, print from your mobile device, or scan and upload documents to a cloud service. Moreover, it has a backup USB cable connectivity and a two-sided printing option that will save you a lot of paper along the way.   Extra printing tip: There are standardized ISO protocols for the printing industry. This means that producers can no longer make outrageous claims about how fast or efficient printers are. Now you're able to compare different models knowing that what you're reading is correct.
Are you ready to grab your wireless printer?
Being able to print your educational materials is a blessing that keeps on giving. You save money, you save time, and if you wish, you can help other college students when they're in desperate need. If you decide to go for the wireless option, your workspace will look more modern. You won't have to deal with plugging cables in and out of your laptop all the time. This type of device is an excellent investment, especially if you're starting college. I hope that by reading this review, you got valuable information that will enable you to make the correct decision. Good luck!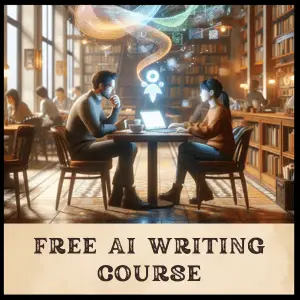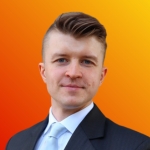 Rafal Reyzer
Hey there, welcome to my blog! I'm a full-time blogger, educator, digital marketer, freelance writer, editor, and content manager with 10+ years of experience. I started RafalReyzer.com to provide you with great tools and strategies you can use to become a proficient writer and achieve freedom through online creativity. My site is a one-stop shop for freelance writers, bloggers, publishers, and content enthusiasts who want to be independent, earn more money, and create beautiful things. Dive into my journey here, and don't miss out on my free 60-minute AI writing online course.