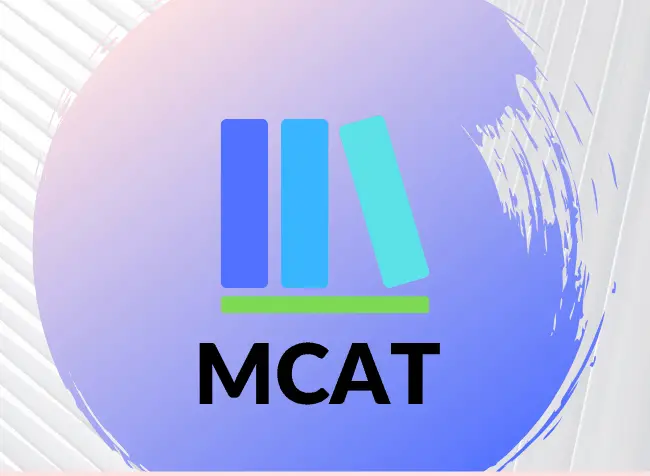 There are dozens of MCAT books and study materials you can use.
But your prep time is limited, so pick only the best ones to max out your score beyond the 510 mark (the average score you need to get admitted to a med school).
Your MCAT prep should consist of the following elements:
Full MCAT Content Review – Here the subject review books from Kaplan or Princeton Review should be your top choice.
CARS – here you can focus on the daily passages from TPR, Examkrackers, and Khan Academy.
Full-length practice tests – AAMC practice tests are at the top of the list. After that, you can go with NextStep, Examkrackers, Altius, TPR, and Kaplan (in that order).
MCAT practice passages – here materials from the AAMC and TPR or Kaplan should work best.
Important note: Remember not to rely only on one source of materials. Make sure you attack the MCAT problems from different angles and use at least three or four reference points. Also, keep in mind that completing practice questions and full-length tests will boost your score faster than getting buried under content review materials. The MCAT is about strategy, timing, and familiarity with different questions. So focus on materials that will reflect that.
Here's a quick list of the top MCAT prep books and study materials (click to learn more about each one):
The Best MCAT Books and Study Materials in the Market:

According to most students who scored 510+ on the MCAT, this bundle is a top resource you should use, especially for content review sessions. The bundle is not too expensive, and it contains seven different volumes with over 3288 pages of content in total. The books are updated every year so that they contain only the most relevant information. What's more important is that the content you will find inside is highly visual, including statistical charts and graphs that will help you remember the core concepts. There's nothing worse than having to work with a textbook that's just composed of a wall of text. Here it's not the case as there's a lot of white space between paragraphs and lots of images that bring the concepts to life. The great thing about these books is that they will give you access to three practice exams you can do online. Full-length practice tests from Kaplan are great, but they are usually easier than what you will get from AAMC or TPR. Getting these books is a great deal as they will allow you to connect all the MCAT concepts in your mind by giving you examples, mnemonics, and "pro study tips." Compared to books from Examkrackers, this bundle will give you more simplified explanations to practice questions so they'll be easier to remember.
2. Official AAMC MCAT Study Bundle & Practice Exams

These materials are a must for anyone who wants to score high as they're designed by the organization responsible for the actual MCAT. Nearly all successful students use stuff from the AAMC to max out their scores. AAMC offers a lot of content for you to study, so you should take advantage of that. You should complete their full-length practice tests. There are four of them in total available on the website. Each one costs $35 and contains 230 questions that will give you the same look and feel as the real exam. The best thing is that you will have unlimited access to these tests for 15 months from the time of purchase. Also, instead of buying practice exams one by one, you can grab a whole AAMC prep bundle for $268. This could be a good deal as it contains 12 online products and the indispensable "Official Guide to the MCAT Exam" book. Inside you'll also find three online practice exams, an AAMC MCAT section bank, 6 question packs, and flashcards. Finally, you can experiment with question packs you can get for $15 each. These are great if you want to focus on a singular topic like biology, chemistry, CARS, or physics. Each of these packs contains 120 passage-based and independent online questions with detailed explanations.

Along with the books from Kaplan listed above, this is another great bundle you can use for content review. Inside you'll find seven complete books covering every MCAT subject imaginable. The price for this bundle is especially attractive because you'll also get three full-length practice tests you can access online. These tests are, on average, a bit more complicated than what you'll get from AAMC. They are quite content-heavy, but they'll give you a more thorough understanding of the test and help you avoid tricky "trap questions." It's great to complete these tests a few weeks before the actual exam. They will give you a good benchmark of what you can expect and how much study time you still need before you're ready. Inside the books, you'll also find hundreds of specific practice questions along with review sections at the end of each chapter that summarize the core concepts. The books are formatted beautifully as they contain dozens of colorful illustrations, tables, and diagrams – perfect for visual learners. Each book also includes a glossary that'll help you find specific information fast. It's also packed with tips and strategies that will help you with timing and dealing with the most challenging questions. Overall, it's 2864 pages of materials.
4. Magoosh MCAT Prep Course & Study App

Magoosh is revolutionizing the test prep industry with its effective yet inexpensive online prep courses. MCAT courses from companies like Kaplan or Princeton Review are more thorough, but they are also more expensive (around $2500). But with Magoosh, you can get a ton of useful materials and 12 months of access for only $299. Now Magoosh has a limited offer with one month of free access to premium content. The course is online-based, and once you sign up, you will gain access to a dashboard that will serve as your MCAT prep HQ. The course comprises 745 practice questions (which you can also complete in a full-length test mode with a timer). There are also 9 extra CARS passages, and every single item comes with a detailed explanation. This is one of the biggest strengths of this inexpensive course. Also, as a bonus, you will get access to over 380 video lessons covering every part of the MCAT. This is fantastic for visual learners and pre-med students who like to absorb knowledge through their mobile devices. The best thing about this study approach is that Magoosh also has a great mobile app that allows you to access the materials while on the go. This is awesome for studying during downtime. Finally, along with the course, you'll get a 10+ score improvement guarantee. It means that if you don't improve your score by at least 10 points, you'll get the money back. Related content: Magoosh MCAT Review – Is It Good?
5. Free YouTube Videos About MCAT Prep

Believe it or not, YouTube is a treasure trove of great MCAT-related information. It lets you hear from students who scored in the 90th+ percentile and got admitted into great med schools. Now you can see what worked for them just by watching a video. This is much better than listening to instructors offering a purely theoretical approach. These videos are usually 10 to 20 minutes long, and you can watch them at higher speeds (1,5x or 2x) to absorb the information faster. Here are a couple of examples of top videos to check out to gain valuable insights about the test.
More MCAT videos:
6. The Princeton Review MCAT Prep Course

Princeton Review is known for offering high-quality MCAT prep courses. Yes, they are a bit expensive (around $2599), but they also provide discounts enabling you to get $300 off your class. Perhaps it doesn't make sense to spend so much money on the prep course. But if you think about it, over the next few years, you'll spend hundreds of thousands of dollars on your medical studies. That's why investing in a prep course that will get you into the right med school can be a good idea. TPR offers an intensive MCAT 510+ prep course where you'll get a guaranteed 510 score (based on some conditions, of course) or your money back. The best thing about this course is that you will have a study manager assigned to you. He or she will motivate you to go through the study materials and complete eight full-length online practice tests. This is one condition that will allow you to qualify for the 510 the guarantee). You'll also need to attend online classes, complete diagnostic tests, go through customized homework assignments, and complete a 21-hour psychology and sociology online module. As an extra, you'll also get all of TPR's MCAT review books and sessions with a med school admissions expert. All of this makes it an attractive course for those who can afford it.
Related content:

If you are an auditory learner, there is no better way to absorb MCAT review content than by listening to audiobooks and podcasts. As of today, you can find a great audio review for the MCAT on Audible (it's an audiobook platform from Amazon). If you don't have an account yet, you can set one up for free and get two audiobooks for starters which is a great deal.
It's 8 hours and 28 minutes long, and it contains an in-depth review of:
Biology
Chemistry
Physics
And organic chemistry
Two MDs with years of experience in the field professionally narrate it. It covers lots of MCAT-related facts, formulas, equations, and theories. The best thing about learning with audiobooks is that you can listen to them repeatedly to internalize the core concepts. It's called effortless learning for a reason. To fully remember what you've learned, you need to go through the same type of information around five times. It's super easy to do with an audiobook because you can always keep it playing in the background and learn new things subconsciously.

This inexpensive book can prove very valuable for your MCAT prep efforts. It's updated every year, (so make sure you get the latest edition), and it contains 563 pages of advanced strategies for passing the test. It offers a solid overview of all the relevant topics, but without getting bogged down in specifics. The biggest strength of this book is that it gives you secret test-taking strategies and tips for overcoming test-related anxiety. Inside the book, you'll also find high-quality practice questions with an answer key and explanations. The format is super attractive, and the material is well-organized, which makes it one of the top study guides ever. Plus, it contains links to online review videos, so that's great for visual learning. Maybe it will not be your main study resource, but it's a great companion as it contains lots of unique info.

If you're a kinesthetic learner and want to use the spaced repetition method to memorize MCAT concepts, this is the perfect solution for you. This is an inexpensive set of flashcards designed by Kaplan. It contains 1000 flashcards in total, covering many terms, definitions, and concepts.
Inside you'll find:
230 Behavioral Sciences Flashcards
187 Biochemistry Flashcards
247 Biology Flashcards
143 General Chemistry Flashcards
90 Organic Chemistry Flashcards
103 Physics Flashcards
These are perfect for the content review part of your prep. Flashcards enable you to memorize concepts and store them in your long-term memory. But for the method to work, you'll need to commit to at least 20 flashcards per day and then revise them regularly. Think if this matches your preferred way of study. Without a way to revise what you've learned, you will never be sure if you'll be able to recollect the concepts on the actual test day.

This is something that more pre-med students should know about. Instead of paying $40 (on average) per practice test, here you can get seven full-length practice tests at a super affordable price (5 in the book and 2 online). You'll get over 1600 MCAT practice questions, and they resemble the materials from AAMC closely. Make sure that you buy a new book because it comes with an individual online access code that will enable you to check the answers. If you buy a used book, this code may be already outdated (it's viable for 12 months), so then you'll waste your money. The answers to the practice questions are available online. That's good because you can check them faster that way. All questions come with detailed explanations so you can learn the reason each answer is correct. The only drawback here is that the website is not user-friendly. When you log in, you'll need to go through a few ads, but that's not a big deal. In summary, the book is 594 pages, and besides the full-length practice tests, it also contains useful tips and strategies for passing MCAT with the highest score. For example, you'll learn about how the test is scored, what a good score is, and what's the difference between a score from a mock exam and the actual score you can expect after the real test day.
11. Search for extra MCAT study tips and materials on Google

The web is full of excellent free study materials you can use to boost your chances of succeeding with the MCAT. For example, I recently wrote an article about the best full-length practice tests you can take. But you can go much further than that and type in different keywords into the search engine to get more ideas for your study sessions. It is important not to spread yourself too thin with your prep. As a rule of thumb, you should concentrate on reviewing the core concepts with your books and then completing full-length practice tests with a timer. But searching online can be a source of inspiration. It will allow you to see how other students achieved a high score and got admitted to a fantastic med school. Here, student forums, Reddit, and blogs play an important role.
Here are a couple of great free MCAT-related sites to check out:
Also, if you're not sure about a particular MCAT concept, you can ask a question on a site like Quora and receive answers from experienced students who went through the test. Here's an example.
12. UWorld MCAT Study App

Studying with a mobile app while on the go is one of the best ways to prepare for the test almost seamlessly. You can use the downtime you have to improve your knowledge and chances of success. This is better than studying with traditional flashcards because the app always sits right on your mobile device. If you're in prep mode, you will be more than tempted to pull out your device and go through a couple of passages. I already mentioned that Magoosh has a great mobile app for the MCAT that comes along with the inexpensive online course. However, UWorld MCAT is another amazing free app built to teach you the most advanced MCAT concepts. It's available both on iOS and Android, and it has a question bank with over 1900 practice questions with detailed explanations. Images and graphs will help you absorb the knowledge faster. It can also work in flashcard mode, and you can even create your test composed of the questions in the app. It allows you to measure your performance and see how you improved over time. If you love studying with flashcards, you can also use the popular Anki App for which students created dozens of MCAT decks you can download here. The most popular deck has over 10k flashcards on it and covers all sections of the test.
13. Khan Academy Free MCAT Materials

Khan Academy serves as a free MCAT resource and is used by the vast majority of students who score above 510. Yes, this free course contains a few passages with mistakes, but overall, there's some excellent knowledge over there, so take advantage of that. On the website, you have a whole course covering all sections of the exam. You can simply click through them and start learning without creating an account. You will see that all the content is broken down into sections (like "biomolecules" or "CARS"). In most sections, you'll have a couple of explanatory videos where you will learn about how to tackle a particular passage. Once you are through with the video content, you can complete a couple of practice questions and get feedback in real time. Overall, it's a great resource to use if you don't want to spend a lot of money but still get tons of useful information. Pro tip: Khan Academy also has a great mobile app available on Android and iOS. Use it to study on the go.

MCAT Elite is an underrated prep book, that gives you a lot of advanced strategies for scoring in the 90th percentile or higher. This book aims to prepare you for some of the toughest questions you may encounter on the test. Inside you will find hundreds of such questions (around 50 per subject) and learn how to crack them like a boss. It will also teach you how to focus on the problems you couldn't solve, so you're able to better deal with them in the future. Moreover, you'll get a couple of advanced strategies for taking the actual test. This includes information about the timing, pacing yourself, and avoiding common traps. The book also offers two full-length online practice tests and some extra online materials. All in all, that's 448 pages of expertly written content.
15. Free Downloadable MCAT-Related Podcasts

Audio learning is revolutionary for many students. I like to listen to podcasts all the time as they contain unique info in a user-friendly format. The best thing about them is that you don't have to sit still to learn something. You can absorb knowledge while performing your daily chores or working out. In this way, you can absorb essential MCAT concepts using otherwise "dead time." The pre-med podcasts feature students who crushed the test and admissions officers and educators who share their best study tips and ways to get into med school. Download these podcasts on your phone and listen to them at 1,5x or 2x the speed to improve your knowledge and skills even faster. I use a website called ListenNotes to download podcasts. It even allows you to set "listen alerts" around specific keywords like "MCAT," "pre-med" etc. so new episodes will land in your inbox once released.
Here is a list of the top MCAT podcast episodes you can download on your mobile device:
Also, here's a list of the top MCAT podcasts you can check and download regularly:
The MCAT Podcast
The Premed Years Podcast
ProspectiveDoctor Podcast
PreMed Mondays Podcast
Medical School Podcast
MCAT CARS Podcast
How to select books and study materials that will be right for you?
As mentioned at the beginning of this article, pick the materials that will keep you engaged based on your preferred method of study. There are some staples and resources that you cannot ignore (like the ones from AAMC, or content review book bundles). But once you go through them, it's all up to you to choose something that will keep you engaged. It might be a combination of flashcards, YouTube videos, audiobooks, and podcasts to listen to while working out or commuting. The most important thing is not to slouch over books. This would mean that you spend your time at 10%-20% efficiency. Instead, be engaged with your materials. Ask questions, take notes, be curious, and act as if the MCAT materials you're going through are the most exciting thing in the world. Be present and show up to crush it.
A sample MCAT study plan for maximum results
Once you're equipped with top study resources, it's time to create a plan and put it into action. It will all depend on your preferences (how much time you have for study, your MCAT deadline, are you a morning or evening person). However, a rule of thumb is that you should schedule around four months of serious study time, during which you'll apply yourself for 4 hours a day. Take breaks in between, and schedule two study sessions per day (based on when you feel most alert). Do your best to keep in shape (do your cardio, get enough sleep, and eat healthily). This will boost your mental capacity and the ability to absorb new information like nothing else. Spend the first two months absorbing knowledge, and going through review materials. Then, as the exam date draws closer, get serious about crushing full-length tests, completing passage-based questions, working on your timing, and learning the top strategies for dealing with difficult questions. As a rule of thumb, complete around 5 full-length tests before you attempt the real exam. You can schedule one FL every two weeks and monitor your progress as you go. Tests from AAMC will reflect your actual score most accurately. Extra resource: I recommend downloading the official AAMC MCAT Study Guide (PDF), to help you create an effective plan.
Which books and materials are recommended by students who scored 510+?
Online, you can find many success stories of students who scored 510+ and got into their dream MED school. It's great to draw on their experience and see which types of materials allowed them to excel on the test.
Here are a couple of examples:
Priya Thomas – Exam score – 516 All AAMC materials (especially CARS question packs), Examkrackers books, NextStep Practice tests, and Khan Academy (mostly for physics).
Christina from Howard University – Exam score – 519 Kaplan Prep Course, Examkrackers books, Khan Academy videos, AAMC question packs, and practice exams.
Lara Ambrosi – Exam score – 516 AAMC materials and practice tests, Khan Academy videos, Examkrackers books, Kaplan practice tests, self-created flashcards.
Troy Kleber – Exam score – 515 Kaplan review books, 5 full-length practice tests, Gold Standard, and Examkrackers books.
Munir Buhaya – Exam score – 513 AAMC practice materials, a blend of print and online resources, and full-length practice tests.
You can read more of these stories on the AAMC website to get some inspiration.
What else can you do to get fully prepared for the MCAT?
Besides picking top study resources, you will also benefit from a more strategic approach to your study. First, absorb information according to your preferred method of study. If you deviate from it, you'll quickly see that you get bored and annoyed, and then your motivation level will drop. Second, create an MCAT study schedule. To get fully prepared, you will need 200 to 500 hours of diligent study time (depending on your current knowledge). Make sure you break down your study sessions into smaller chunks. This will help you avoid procrastination and overwhelm. Aim for 3-4 hours of study time during the 3-4 months leading up to the exam. Focus mostly on completing full-length practice tests. This is the number one thing you should focus on after you've reviewed MCAT content. Work on your timing and pacing, and get familiar with the test-taking environment. Then, when you enter the testing hall, you'll feel much calmer and more prepared.
Which section of the test gives you the most problems:
MCAT CPBS?
MCAT CARS?
MCAT BBLS?
MCAT PSBB?
Focus on raising your performance in this particular section. That will be your "highest potential yield" opportunity that will ultimately boost your final score. Use your downtime. There's a lot of time in the day that goes to waste. It can be your daily commute or waiting in line for something. Use this time by listening to MCAT-related podcasts or completing practice questions on your mobile phone. 15 minutes here and 30 minutes there can quickly add up to hours of productive study time. Finally, set clear goals for your study sessions. When you sit down to crunch the materials, do so with purpose and determination. Create a list of activities and resources you want to go through and tick them off as you move forward. This will build a feeling of momentum and accomplishment that will motivate you to study harder.
What about MCAT flashcards?
Medical-related courses involve a lot of memorization, and a set of flashcards is one of the most effective memorization tools for test preparation. So if you have the time and the resources to acquire some, it would be a great addition to your review arsenal. Among the sets of flashcards that are most useful for those who want to get into the medical profession are pharmacology flashcards.
Conclusion
Passing the MCAT with a high score can be a ticket to a bright future and getting admitted to the med school of your dreams. Spending some serious time on preparation is a sacrifice, but in the end, it's going to be worth it. By using the list of books and study materials and combining them with your preferred method of study, you will be on your way to crush the 7.5 h MCAT beast and get 510+ (80th percentile) points with ease. It all depends on your budget and the time you can allot to study. But all in all, a few solid months spent on content review and crushing full-length practice tests is going to get you there.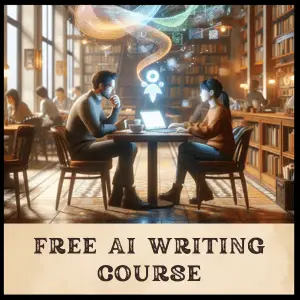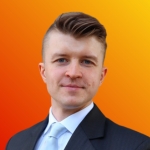 Rafal Reyzer
Hey there, welcome to my blog! I'm a full-time blogger, educator, digital marketer, freelance writer, editor, and content manager with 10+ years of experience. I started RafalReyzer.com to provide you with great tools and strategies you can use to become a proficient writer and achieve freedom through online creativity. My site is a one-stop shop for freelance writers, bloggers, publishers, and content enthusiasts who want to be independent, earn more money, and create beautiful things. Dive into my journey here, and don't miss out on my free 60-minute AI writing online course.