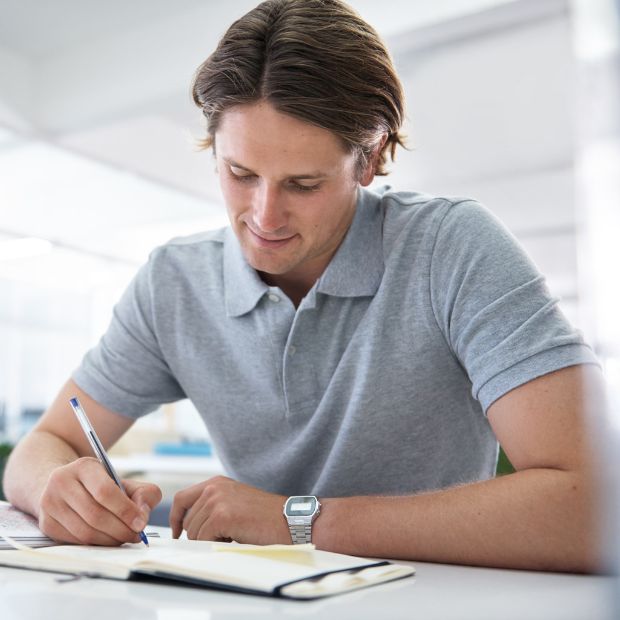 If you dream of making the world a better place by practicing medicine, you have a series of challenges in front of you.
You can become an essential part of the medical workforce, but you need to go through a medical college first. To do that, you need to ace your MCAT exam. How do you do that?
If you have a few months on your hands, you can get ready for the MCAT without cramming your study sessions. Organizing your schedule well (and sticking to it) is key, though.
Today I'll tell you everything you need to know to organize your MCAT preparation.
With a bit of discipline and persistence, you can achieve your target MCAT score in 6 months.
What Is the MCAT?
Most medical colleges across the US and Canada accept this standardized exam when considering their candidates.
MCAT is perhaps the most widely taken medical test that is accepted by a variety of health profession programs, including MD and DO programs, veterinary and podiatric specialists, and many others.
The test is designed as a multiple-choice examination that assesses your knowledge of the essential concepts in natural and social sciences, problem-solving, and critical thinking.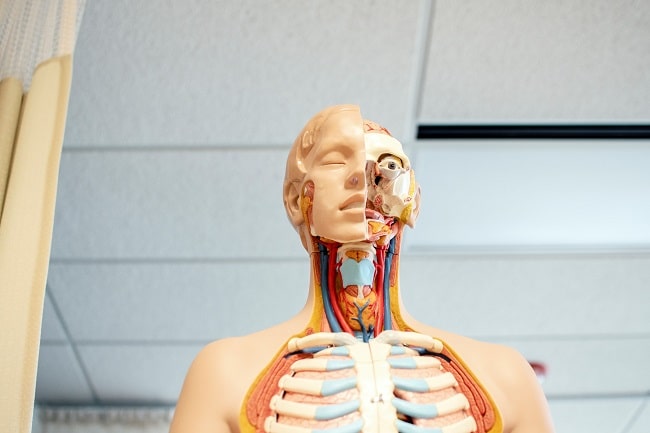 Administered by the AAMC (Association of American Medical Colleges) and revised in 2015, the current edition of MCAT tests your knowledge in:
Biological and Biochemical Foundations of Living Systems
Chemical and Physical Foundations of Biological Systems
Psychological, Social, and Biological Foundations of Behavior
Critical Analysis and Reasoning Skills
The test covers the essentials that a successful medical student needs to know. The knowledge you gain by studying for the test will act as a basis for everything you learn about medicine in the future.
Prepping for the MCAT will equip you with all you need to become a world-class doctor, researcher, or caretaker.
What if you fail MCAT?
Failing the MCAT is not the end of the world. You can re-take the test, but the frequency and the number of times you do that are limited.
You can attempt the MCAT up to seven times in your lifetime. You can take the test up to three times within a year, or up to four times in two consecutive years.
The way the MCAT is scored is quite simple. You can get up to 132 points in any of the four test sections, which gives you a grand total of 528 points you can get on the test.
If you come across a question you don't know how to answer – try your luck.
Wrong answers are scored the same way as unanswered questions, with no penalty for an incorrect answer. So, you might as well make your best guess and hope for the best!
Can You Prepare for MCAT in 6 Months?
Yes! It's absolutely possible to prep for MCAT in 6 months – if you have at least 3 hours to devote to studying each day.
Experts say that you need about 300 hours of prep time to pass and 500 hours to ace the MCAT.
Of course, how fast you learn depends on your basis too. If, for example, Chemistry wasn't your strong suit in the past, you might need additional time to review and understand some concepts.
All study experts agree that it's better to space out your study program. Studying for 20 hours a week for 4 months works much better than 40 hours a week for 2 months.
Spacing your studies will let you retain the knowledge for a longer time, making it better embedded in your memory. But you're not alone. We all had to cram our studies when in a pinch at least once in a lifetime.
6 Month MCAT Study Schedule – Step by Step
1. Choose Your Test Date
Try to be realistic when picking your test date. Make sure you have at least 300 hours to study before taking the test. MCAT prep is time-consuming, so make sure you can accommodate the time to study with your other commitments.
Of course, your test date also depends on when you want to apply to medical school. But if you're not ready, it's better to postpone the test than waste the $300 and 30 days of waiting for the score.
2. Find Your Baseline
Before you start with the daily grind, make sure you know where you stand. You can take a mock test on Magoosh or one of the many online resources available for free.
3. Get Your Materials in Order
When it comes to test prep, the internet is full of content that might be very helpful or completely waste your time.
The effectiveness of your study sessions depends on how much you get out of the materials you use, so it's important to get your materials in order before you commit to studying.
Plenty of sites like Magoosh and Khan Academy offer complete MCAT test prep, but most students use the official AAMC study materials anyway.
When collecting your materials, keep in mind that AAMC revised the MCAT in 2015 to increase the focus on social sciences and biochemistry, so make sure your sources are up to date.
4. Divide and Conquer
Once you have all of your materials, it's time to find out exactly how much you need to cover.
Most MCAT books have 10 chapters per subject on average. Since there are 5 subjects to cover in total (biochemistry, biology, chemistry, organic chemistry, and psychology and sociology), we can say that you need to cover approximately 50 chapters.
It'd be ideal to cover the bulk of your studies within the first 15 weeks, spending the remaining 9 weeks reviewing and testing your knowledge.
Divide the 50 chapters with the 15 weeks, and you find out that you need to cover about 4 chapters each week to get a good score – which is doable.
There's a lot of material you need to learn when preparing for the MCAT. Dividing the content you need to cover into sizeable chunks makes studying easier and smoother.
Perhaps you can find a set of flashcards that will help you in memorizing MCAT-related terminologies and concepts, that would be helpful as well.
5. Test Yourself Frequently (All The Way Through)
The fatal mistake students make when prepping for a test is that they avoid testing themselves (ironically).
They just keep on covering the subject matter, going chapter after chapter. They quickly realized after finally taking a mock test that they didn't understand the lectures fully, or that they focused on the wrong aspects. Don't fall for this trap.
Testing yourself often will help you detect problems quickly and solve them efficiently. In addition, familiarizing yourself with the format of the exam will help you feel less nervous when it comes to the real deal.
For the best results, I recommend doing a practice test once every week.
6. Be Ready to Adapt As You Go
Unexpected stuff happens. That's just life.
Even if you make a perfect study plan and follow it diligently, you should build at least a few flexibility weeks into your schedule.
This will let you catch up with your studies in case you go slower than you expected, account for any holidays, sick days, or birthdays you may decide to take off, and – if any time is left before the test – let you relax for a while before the D-Day.
Getting ready for the MCAT in 6 months is doable – you just need to organize your time well. Do you have any tips for other test-takers?
Rafal Reyzer
Hey there, welcome to my blog! I'm a full-time blogger, educator, digital marketer, freelance writer, editor and content manager with 10+ years of experience. I started RafalReyzer.com to provide you with great tools and strategies you can use to achieve freedom from 9 to 5 through online creativity. My site is a one-stop-shop for freelance writers, bloggers, publishers, content enthusiasts who want to be independent, earn more money and create beautiful things. Feel free to
learn more about me here.