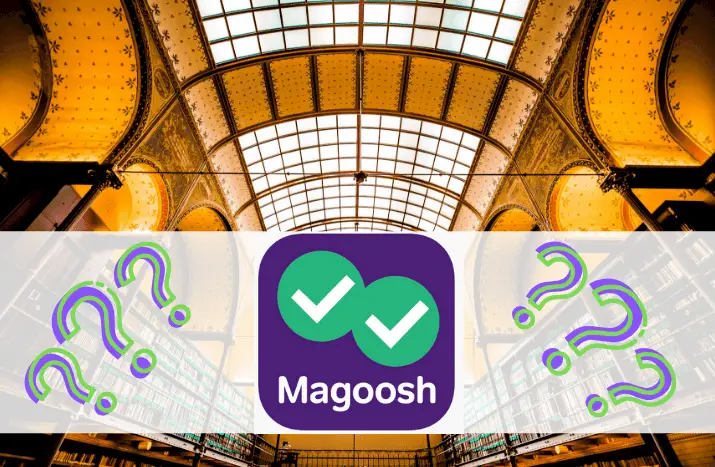 Many students looking for test prep courses ask: is Magoosh worth it?
The company was founded only in 2009 and it has far less experience than established players like The Princeton Review or Kaplan. Their courses carry a price tag much lower than what you would expect from the competition. Is this kind of lower-priced test prep going to bring any results? The short answer is YES – but let's find out why.
Table of contents: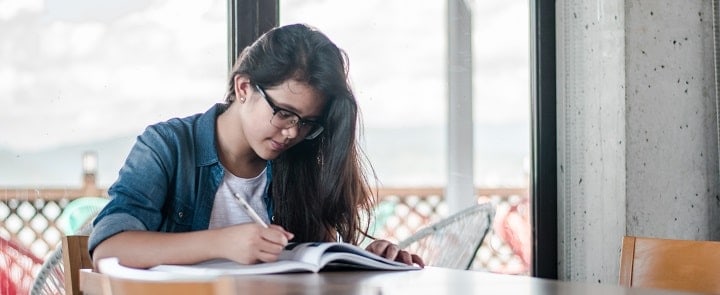 Is Magoosh Worth It? Let's See the Effectiveness of Their Courses
Magoosh is branding itself as a stress-free way of studying by offering online courses for the majority of standardized tests. The idea behind it all is that you can get great results simply by studying with your laptop or a mobile device. According to their website, over 1.5 million students have already taken the course, so it has become widely popular. But does it work? Again, the short answer is yes, but the outcome in terms of improved test scores will depend on a couple of factors.
1. It Gives You a Specific Study Plan
Magoosh is great for structuring your prep by giving you a specific plan of action. When you decide to go it alone, you'll quickly realize that you lack direction and spread yourself too thin. Magoosh courses are designed to give you a path to run on to ensure you're focusing on the main areas of the prep.
2. It Boosts Your Motivation to Study
Moreover, if you find it hard to motivate yourself to start studying, Magoosh will come in handy as well. To prepare for a major test, you'll need between 200 and 400 hours of study. You can measure your progress alone, or use one of the 11 study schedules offered by the company. You can choose the one that suits you best and keep track of the exact amount of time you've spent on your prep. This is super important for accountability as test prep is a process.
3. It Provides You With Performance Reports
Another thing that many students find valuable is the progress reports from Magoosh. After completing each study session, you'll see how you progress on a mobile dashboard. You'll also see how you compare to other students, which will motivate you to work harder.
4. It Has an Awesome Mobile App
The Magoosh mobile app is great, and it's arguably better than the ones from Kaplan or Princeton Review. It allows you to complete practice questions and watch videos on the go (while the competitor apps only allow you to chat with the instructor and measure your progress). This is perfect for students who are always on the move and want to practice, even if they have only a couple of minutes. If you're stuck, you get able to get in touch with your instructor through email and get a response back within 1 or 2 days. You'll also be able to join Facebook groups where you can get in touch with other students who go through the course. This increases the value of the service a lot since it's always better to study within a learning community. When working on practice questions, you will race against the clock just like during the real-world exam. To me, these kinds of features are more than worth $100.
5. It Comes with a Score Improvement Guarantee
Best of all, the company offers a 7-day money-back guarantee, so you can try them out without taking any risks. They also offer a specific score improvement guarantee (for example – 5 points on the GRE or 5 points on the ACT). Students are getting the best results with Magoosh, especially when studying for the GRE, ACT, or SAT. Other tests such as MCAT or LSAT still belong to the domain of bigger companies offering live online and in-person courses.
In summary, Magoosh is a good option for a couple of reasons:
Pros:
1. High value at a low price
2. Long access to study materials (up to 12 months)
3. Great online dashboard and mobile app (with a score between 4,5 and 5)
4. Detailed study plans, performance reports, and a timer feature
5. Score improvement guarantee
6. Contact with a teacher and other students
7. Loads of content (including on-demand video) for you to work with
8. Great for the GRE, SAT, and ACT
Cons:
1. Lack of live classroom time
2. Not the best option for LSAT and MCAT
3. Lack of essay review service
The Pricing of Magoosh Courses
The courses are priced between $79 and $799. The price depends on the length of access and the type of exam you're studying for. $79 will give you access for 1 month, and the higher tiers will give you access for 3, 6, or 12 months. This is super affordable and worth the price for the vast majority of students. The whole philosophy behind Magoosh is to make test prep more affordable. Other self-paced courses in the market cost between $299 and $799 and offer similar value for the money as Magoosh.
How Does Magoosh Stand When Compared to Other Test Prep Courses?
In terms of the effectiveness of the self-paced courses, Magoosh is way up there with well-established market leaders. The only difference is that their courses are far cheaper and, to be honest, they have a better mobile app. Of course, you won't get dozens of hours of live instruction like with the bigger brands, but you also won't have to spend $1500 – $2500 for the prep course. In the end, it's all a matter of your individual needs. If you feel like you need to work side by side with a tutor then maybe Magoosh isn't right for you. But if you're looking for an affordable and effective self-prep solution, this is the way to go.
What About the Magoosh Books?
The company emphasizes online preparation and doesn't have a lot of printed material. But you can buy a few moderately priced prep books on Amazon which receive mostly positive reviews. The main titles are around 450 pages long and include loads of strategies as well as full-length practice tests. Here are the books that are currently available:
What Students Are Saying About Magoosh Courses?
To read the reviews from other students, simply go to Magoosh's homepage and click into the category of the course you want to take (for example GRE). At the bottom of the page, you'll read what people have to say about courses. Of course, the website only serves the most positive reviews. To find out more, I started digging into opinions on Quora and student forums. What I found is that the vast majority of them were positive as well. Here are a few opinions from independent reviewers: "This is arguably one of the best resources available in the market. It costs you 100$ but it's worth every penny. Magoosh contains about 200 video lessons covering every concept you encounter in real GRE" – Harsha Bolisetti "It is worth every single penny, It's better to take coaching from Magoosh for 99$ than wasting $15k-$20k on local coaching. I'm a premium user of Magoosh and I had a great experience." – Aarshi Acharya "I pour over review courses all day long and no competitor comes close to Magoosh when it comes to value. They could probably charge 3–5x what they do for their course." – Brett Welker Here you can read more stories from students who completed the Magoosh courses.
Conclusion
Magoosh may very well be a new kid on the test prep block, but it's already making large strides in the industry once dominated by big corporations. You don't need to spend thousands of dollars to prepare for tests like the SAT, ACT, or GRE. Instead, you can invest $99 and get access to a mobile dashboard that will serve as the main tool for your prep and give you similar results to what you would get from higher-priced competitors. It's a good deal in my opinion. Next up, you may want to explore a list of useful life hacks for students.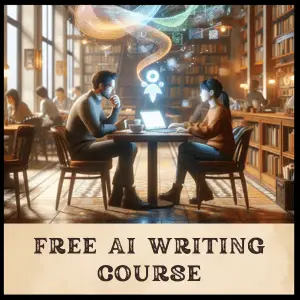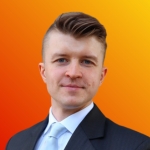 Rafal Reyzer
Hey there, welcome to my blog! I'm a full-time blogger, educator, digital marketer, freelance writer, editor, and content manager with 10+ years of experience. I started RafalReyzer.com to provide you with great tools and strategies you can use to become a proficient writer and achieve freedom through online creativity. My site is a one-stop shop for freelance writers, bloggers, publishers, and content enthusiasts who want to be independent, earn more money, and create beautiful things. Dive into my journey here, and don't miss out on my free 60-minute AI writing online course.