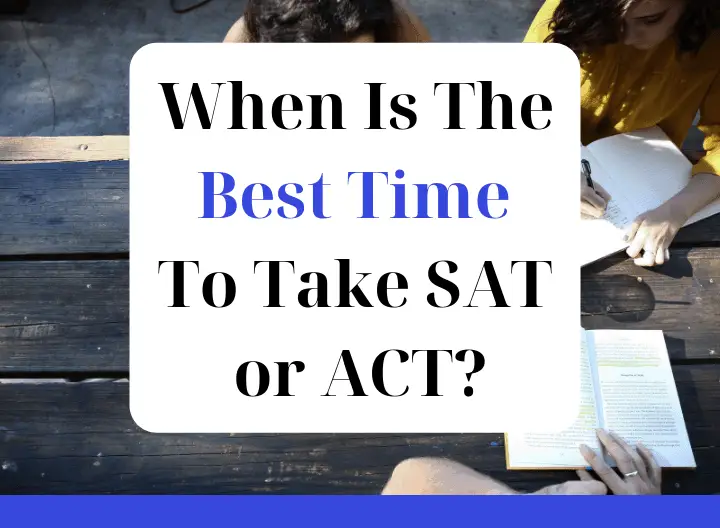 Deciding when to take the SAT or ACT is straightforward.
Both tests are administered seven times a year in the US, which gives you plenty of opportunities to get it done and apply to your dream college. But there are some important things to consider before leaping. Below, you'll find everything there is to know about the topic. Let's get started.
Quick answer:
The best time to take the SAT for the first time is in the spring of your junior year.
The best time to take the ACT for the first time is in the fall of your junior year.
The best time to take PSAT (preliminary SAT which doesn't count for your college application) is at the end of the 10th grade or the very beginning of your junior year.
Important note 1:
Colleges accept test scores completed at any point in your high school.
Important note 2:
Schedule enough time to take the SAT/ACT at least three times during high school. This will dramatically increase your chances of getting into the right college. The tests cost between $47,50 (SAT) and $64,50 (ACT) so you won't go broke by taking them a few times if necessary.
When is the SAT given?
In the US, the SAT is administered seven times a year in September, October, December, February, April, June, and July.   You can check the upcoming SAT dates here.
When is ACT given?
In the US, ACT is given seven times a year as well in March, May, June, August, October, November, and December.   You can check the nearest ACT dates here.
Important info to consider when choosing the date for your SAT or ACT:
SAT:
If you want, you can even take the SAT during your freshman year. But this is not recommended, and it's much better to take it in the spring of your junior year, and then follow up (if necessary) with another attempt during your senior year. Be warned that you may also need to take the SAT subject tests, but you can't take them along with the SAT on the same day. So make sure you leave enough time for everything. You can check the dates of the SAT subject tests here. Make sure you'll have enough time for prep. Comprehensive SAT prep courses take around 8-10 weeks so consider this. In my opinion, it's great to take such a course because it will vastly increase your chances of getting into your dream college.
ACT:
If you're living in the New York state, you won't be able to take the ACT in February and June.   Your school may offer a school-date ACT, which is an extra ACT date. You should inquire about it at your local school because the timings may differ from state to state. To register for the ACT, just go to your ACT web account. Make sure you know the exact registration deadlines so you don't miss your opportunity. Reserve enough time for solid test prep. A good course that will guarantee a high score will take around 8-10 weeks. These are mostly self-study courses that you can complete in your spare time. The great thing about, let's say a course from Princeton Review is that it gives you many full-length practice tests, along with books and other materials for a relatively low price (around $300). "School exams are memory tests, in real-world no one is going to stop you from referring to a book to solve a problem." – Amit Kalantri
Additional tips for selecting the right date for the SAT or ACT
1. Make sure you'll have enough time for prep (at least 2-3 months)
Do you have any important commitments that will take up a lot of your time? Some extracurricular activities can be time-consuming, and if you try to combine your efforts and pass the SAT or ACT at the same time, you may be spreading yourself too thin, and ultimately get a bad score. Look at your calendar and mark any important events (like studying for other exams such as AP) that can potentially prevent you from cracking the SAT/ACT code. Then choose a time slot where you're relatively free, and block it for your super-intense, supremely-focused test prep sessions.
2. First, make sure you've covered all the areas required for the test
It doesn't make a lot of sense to take the exam if you're still unfamiliar with topics such as algebra, pre-calculus, and advanced vocabulary. Also, you should know exactly how to write a great essay, follow the prompts, and run with them. Once you master these skills, you'll be ready to tackle the exam without too much guesswork.
3. Take at least 8 full-length SAT or ACTs before attempting the real thing
Taking exams from previous years or one of the test prep companies like Magoosh is essential for your success. Make sure you have these covered before selecting the date of your test.   You need to know exactly what each test looks like and get something similar to the "real" experience. Most prep companies will give you around 15 full-length tests to complete. Do them. As you know, both ACT and SAT take around 180 minutes to complete so if you do 8 full-length tests, you get 24 hours of real-world test experience. That should be more than enough.
4. Create your own SAT/ACT prep timeline
List all the subjects and materials you'll need to go through to be fully prepared for your exams. You can find some study planners, but it's probably best if you create your own.   On a piece of paper, list the topics, full-length tests, practice questions, and other things you'll cover before taking the exam. Sketch out your plan and assign enough time to each subject. Once you add it all up, you'll see how much time is required for you to be fully prepared (usually that's around 3 months of solid prep). Once you know what you're up against, it will be easier to select the right date.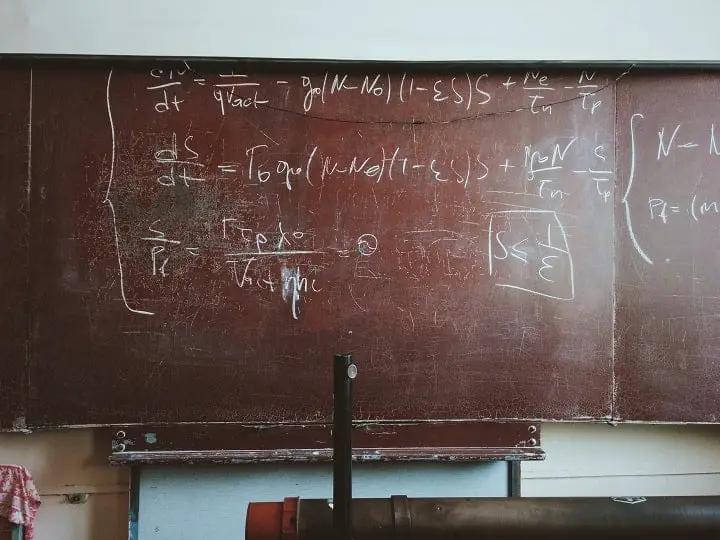 5. The SAT/ACT high school preparation timeline:
9th grade
You shouldn't worry too much about the SAT or ACT during your freshman year. The most important thing now is to do well in classes. You'll naturally pick up the knowledge necessary for your exams. Things like advanced vocabulary and calculus that'll appear on exams aren't in your playbook yet. So stay patient.
10th grade
Here you can start thinking about taking the PSAT (preliminary SAT). This will give you a better understanding of what the exam looks like, and if you like it more than ACT. PSAT scores don't count towards college admissions, which means it's a perfect opportunity for you to test your skills and see what score you can expect. Completing PSAT is also necessary if you want to qualify for the National Merit Recognition or the National Merit Scholarships.  It's best to reserve at least three solid months of study before the exam date. This will give you enough prep, and help you a lot when taking the actual SAT.
11th grade
This is the perfect moment to take the SAT or ACT for the first time. You should pick a date when you're not absorbed in other activities. You'll need a few solid months of prep (probably 2 to 3 hours of study a day) to get a high score. To make enough time for study, consider taking the test just after a long break in schoolwork (like Thanksgiving or the Winter Break). Sitting down to study during these breaks is always a good idea. It will give you the uninterrupted time you need to focus without the regular school-time distractions. The next best period to take the exam is during the summer months. You'll be free of your everyday obligations, which means you can devote more time to your studies.
12th grade
This is the last chance you have to take either of the tests. Don't wait till your 12th grade to do it for the first time! You should already have at least one SAT/ACT attempt under your belt by now.   If you're satisfied with your score, good for you. Wait patiently and apply to colleges. But if you're still missing a couple of points on your scorecard, now it's time to double down on your study time and give it your best shot. By now, you should have more experience so you can kick these scores up a notch. Don't wait longer than the first semester of your 12th grade. Otherwise, your scores may not come in time, and your college apps will be incomplete. Senior year is also really busy because of college applications, other exams, and of course, parties. So if you still want to take your exams during this time, select a time slot when you're relatively free.
Planning to take both the SAT and ACT? Consider taking a break in between:
Take at least one month of a break between the two tests. Although they're similar, there are some important differences that you need to understand. So reserve 8-10 weeks of prep for each of them.
How many times should you take the SAT and/or ACT?
Basically, as many times as necessary. The attempts for the ACT are capped at twelve. And you can take the SAT as many times as humanly possible. But with enough preparation, this won't be necessary and you'll be able to get a satisfactory score after 1 to 3 attempts. Just do it.
Consider the college application deadlines
Usually, you can still send in your scores even a few weeks after crossing the deadline and still be considered as a candidate. College is a big business after all, and each student means more revenue to the educational institution.   That being said, keep an eye on your deadlines (they're different for each college), and take into account the fact that it takes around three weeks (usually 17 to 22 days) to get your exam scores back.
In conclusion
I hope that by reading this article, you'll be much better prepared to select the right timing for your SAT or ACT. As you can see, there are many things you need to take into consideration. But in the end, it all comes down to solid preparation and blocking out enough time every day for at least two or three months before the exam. Never stop learning. You'll achieve great things when equipped with the right information. Next up, you may want to explore a list of top websites with assignment help for students.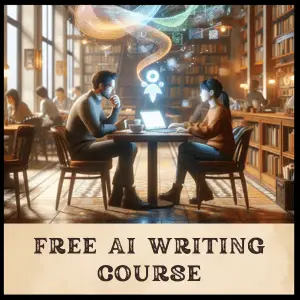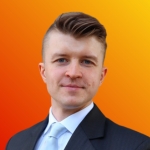 Rafal Reyzer
Hey there, welcome to my blog! I'm a full-time blogger, educator, digital marketer, freelance writer, editor, and content manager with 10+ years of experience. I started RafalReyzer.com to provide you with great tools and strategies you can use to become a proficient writer and achieve freedom through online creativity. My site is a one-stop shop for freelance writers, bloggers, publishers, and content enthusiasts who want to be independent, earn more money, and create beautiful things. Dive into my journey here, and don't miss out on my free 60-minute AI writing online course.