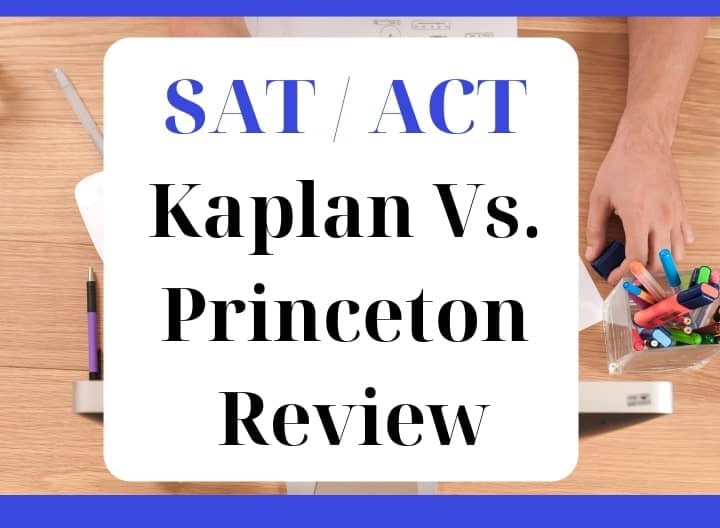 Successfully passing the SAT or ACT is a major step towards getting approved by a prestigious college.
To increase your chances and outsmart the competition, you're probably considering getting a course from a test-prep company. Kaplan and Princeton Review stand out as the industry giants, but which one is going to give you a better experience, and ultimately lead to higher scores on the exam?
The quick answer:
According to the major research I've done as well as user reviews, Princeton Review, (which now offers $150-$250 discounts) seems to have a slight edge over Kaplan. Why is this the case? Let's inspect and compare the two offers. Below, I review the SAT and ACT in the same place. Why? Because they both serve the same purpose – college admissions and merit-based scholarships. Both take more or less three hours to complete and cover similar topics. The vast majority of colleges don't prefer one over the other.
SAT / ACT – Kaplan vs. Princeton Review
Overall winner: Princeton Review Both companies have comparable offers when it comes to the SAT and ACT prep. There's the regular "self-prep" option which is budget-friendly but doesn't include any live instruction. There's also the "live online" option which is most popular among students but a bit pricier. It's easy to get entangled in all the details, so I'll make it easier for you by breaking down all the major components of each course in the tables below.
SAT / ACT – The live online course comparison
Overall winner: Princeton Review The "unlimited" preparation course is the top offer from both Kaplan and Princeton. Unlimited means that you get access not only to the SAT course but ACT and LSAT as well. This might come in handy when you want to take more than one test, just to increase your probability of successfully getting into your dream school. What stands out for Princeton Review, is the powerful, results-driven guarantee. They guarantee you a score of 1400+ on the SAT or 31+ on the ACT, which means you'll be able to qualify for one of the top 30 colleges in the USA. All that with just two months of solid preparation. And if for some reason you fail to achieve this score; you get your money back or you can take the whole test one more time at no additional cost. This is great in my opinion because you're fully covered and you know that ultimately you'll get what you paid for. On the other hand, Kaplan also offers a guarantee, but it's simply a "higher score" one. It means that first, you need to present them with your previous score on one of the tests. Based on that, they'll set a new, slightly higher benchmark for you. If you fail to meet this benchmark, you'll get your money back. This sounds good in theory, but it means you had to take the exam at least once before to take advantage of the guarantee. And some clients complained about their difficulties in getting their money back after the company failed to deliver on its promise. This makes a big difference. Anyway, the prices are comparable and hover at around $1500, but Kaplan is just a little bit cheaper than its competitor. Overall, both companies offer solid prep, including live instruction, and access to proctored tests, quizzes, drills, and study plans (see the details in the table below). But all in all, Princeton has a slight edge in my opinion. Especially because their offer is more transparent. They tell you exactly how many hours of live instruction are you going to get, how many full-length courses, etc. Kaplan often doesn't provide this information which makes them a bit less trustworthy.
The "live online" courses (most popular option) comparison table:
| | | |
| --- | --- | --- |
| | Kaplan SAT/ACT Unlimited Prep | Princeton Review ACT 31+ / SAT 1400+ Course (Ultimate) |
| Price | Check the price here (Get $200 off your course) | Check the price here (Get $150 off your course) |
| Books | Provided with the course (see the book section below) | Provided with the course (see the book section below) |
| Live instruction | Yes (doesn't say the exact number) | 18 hours |
| Full-length online practice tests | ? (no info provided) | 20 + additional 16 single-section tests |
| Personal live 1-to-1 coaching | No (you can have the coaching option included if you pay more). | No (but you can select the on-demand online tutoring option). |
| Access to more than one instructor | Yes | Yes |
| On-demand instructional videos | Yes (doesn't say how many) | Yes, 140+ instructional videos |
| Personalized study plan | Yes | Yes |
| Practice questions with explanations | Yes | Yes |
| Guarantee | Yes, in case of failure, you can repeat the course or get your money back. | If you complete the course and drills but do not score a 31 (ACT) or higher (1400 in case of SAT), you will get your money back. |
| Access to the ACT, SAT, and PSAT courses all in one package | Yes | Yes |
| Live, proctored exams for ACT, SAT, and PSAT | ? | 4 |
| Dual Instructors | No | Yes |
SAT / ACT – The "self-prep" courses comparison
Overall Winner: Princeton Review The "self-prep" option is designed for students without deep pockets, who still want to receive a solid prep and a chance to get into a top school. The self-prep courses are on average five times cheaper than the live ones (they cost around $300), and they're a great option for people who are self-disciplined enough to sit down on their own and crack the books. And here Princeton Review is crushing Kaplan. Why? The first reason is that for the price of the course, Princeton offers access to materials for all three major courses (ACT/SAT/PSAT). With Kaplan, you'd need to buy each course separately so if you want to attempt more than one test, you would double the cost. Another great thing about Princeton is that it offers the "Free Pass" option. It means that if you get into one of the top 100 colleges in the country, and write a short story about how Princeton Review helped you do it, you'll get your tuition back. This is a smart marketing move on Princeton's side, but it's also a great motivator for students. There's nothing better than getting into a top school, AND getting your money back. There are a few other things that make the Princeton Review a better option. You'll get six more months of access to the course, seven more practice tests, a practice test review session, as well as the highly-priced, SAT and ACT live course video recordings. Other than that, both companies offer online drills, a better score guarantee, thousands of practice questions, and the option to schedule a few hours of live instruction if needed. Please see the details below.
The "self-prep" SAT/ACT courses comparison table:
Which company offers better books? Kaplan or Princeton Review?
When you take one of the courses (either self-prep or live-online), you'll get the test-prep books as well. They contain additional explanations, practice tests, drills, and online resources. Overall, books from both companies are of comparable quality and offer similar resources. They're also updated every year and receive mostly positive reviews from students (4,5/5 on average). But if you look closely enough, the Kaplan written materials receive slightly higher reviews so take them if you're prepping just with books.
Kaplan SAT / ACT books
Kaplan has a few "flagship" books on the market for both exams. They offer 1400 practice questions each, and a solid study plan, which gives students access to 15 online video lessons:
They also offer additional printed materials regarding specific areas of prep (such as reading and writing or math and science), as well as a book filled purely with practice tests. This makes for a varied offer, which should be enough for most students to get a solid prep.
Princeton Review SAT / ACT books
Just like with Kaplan, the books are long (around 900 pages each) and filled with useful materials. The difference is that with Princeton, you get the practice tests in their "flagship" books (4 inside, and 4 online). They also offer online video materials and other goodies such as study plans, so in general, offers from both companies are comparable.
There are also some additional books offered by Princeton Review. One of them contains just the practice questions (1471 of them), and the other ones include materials for particular areas of the exam.
Final remarks
Both companies provide excellent services, offer similar prices, and get mostly positive reviews on social media and elsewhere. But Princeton Review seems to be consistently ahead of the game in a few important ways. The most distinct one is the way they structure their offers – with transparency and always one-upping the competition. They're confident about their ability to prepare students so they get scores high enough to get them accepted into major colleges (which is most often the case). Next up, you may want to explore the keys to academic success.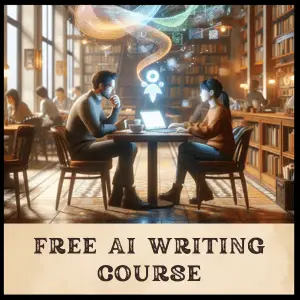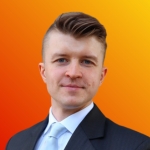 Rafal Reyzer
Hey there, welcome to my blog! I'm a full-time blogger, educator, digital marketer, freelance writer, editor, and content manager with 10+ years of experience. I started RafalReyzer.com to provide you with great tools and strategies you can use to become a proficient writer and achieve freedom through online creativity. My site is a one-stop shop for freelance writers, bloggers, publishers, and content enthusiasts who want to be independent, earn more money, and create beautiful things. Dive into my journey here, and don't miss out on my free 60-minute AI writing online course.