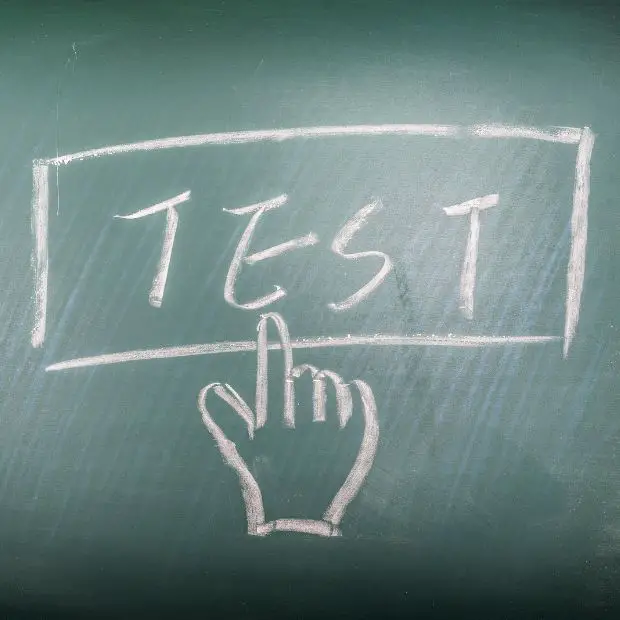 If you plan to excel in your GRE, you need to consider taking a great prep course that will guarantee a score way above 300.
The Princeton Review GRE Prep Courses are among the best options you have. In this article, we will take a detailed look at all the available PR GRE course options, their features, pricing, discounts, pros, cons, books, and reviews. After reading it, you will have a complete understanding of what's included and how to move forward with your prep.
Table of contents:
The Princeton Review GRE Prep Courses – Overview
The Princeton Review has a score of 4 out of 5 on Trustpilot, and their GRE courses receive mostly 5/5 marks from other independent reviewers. They're one of the market leaders who have been working with students preparing for grad school for many years. They offer two main types of courses, the live online one, and the self-paced one, as well as the private tutoring option. We will discuss the details of each course below. The live online option which is most popular among students costs around $1000 (but you can check the website to see if there are any discounts). The self-paced course costs around $499 and the discounts apply periodically as well. The private tutoring option is, of course, the most expensive one. But you can use it if your knowledge of math is completely outdated, and you need closer attention from a teacher.

The Princeton Review Ultimate GRE Live Online (Review)
This is the most popular course among students because it offers a huge amount of live interaction. Working alongside an experienced teacher is invaluable if you want to max out your scores. Many students lack the essential knowledge required, especially for the quantitative reasoning section. Figuring out math problems on your own can be particularly stressful and time-consuming. Attending one or two classes per week over around 4 weeks will enable you to ask any question and make progress much faster. If for some reason you can't attend the class, you can watch it later as a recording. The good part about the classes is that usually, they contain only about a dozen students. This means you will get all the attention you need to focus on improving your score. A great part of the live online course (which is not available in the self-paced option) is your ability to get in touch with your teacher even outside of classroom time. You can simply send them an email or call them up if you're stuck with a difficult question. That's a feature that's unavailable in other courses such as Kaplan. Most GRE courses don't offer this kind of feature, but in my estimation, it's really valuable because you don't have to wait until the next class to get assistance. Additionally, you will have access to 8 adaptive by-section computer practice exams. This means you will get hours upon hours of interaction with the GRE questions before it's time to go to the test center. After completing each practice exam, you will have access to detailed interactive score reports as well. This will give you a great overview of your progress. You will see clearly which sections are easy for you to tackle, and which ones you still need to work on. Except for the practice tests, you can work with over 3500+ practice questions. This is more than you will ever need to go way over 300 on your GRE and get into a nice grad school. The best part about the practice questions is the Drill Smart technology developed by Princeton Review. The system will analyze your current level of knowledge and answer your questions based on your real strengths and weaknesses. That's a big time saver because you won't be bothered with concepts you've already mastered, so you can focus on harder stuff instead. By signing up for the course you will be able to log in to a student portal. On it, you can chat with your instructor and other students and measure your progress. This creates an immersive learning environment with a lot of support from all sides. And let's not forget about the writing section. Princeton Review offers an "Essay Grader", which means you can send your analytical essay to your instructor and have it assessed and scored. You will receive personalized feedback (through email) within 3 to 5 days after submitting your essay. This is a fantastic solution, especially if you're struggling with the writing part of the exam. Overall, this course is worth the price, as it will enable you to get a great score within one or two months of intensive study.
Who is this course for?
This course is best for students who prefer a more structured approach to their GRE preparation. It's hard to motivate yourself to study hard every day. But if you have to follow a detailed study schedule, filled with live online lectures, it will be much easier for you to keep on track and diligently cover all of the necessary materials. Moreover, the live setting enables you to ask questions in real-time, which speeds up your progress significantly. If quantitative reasoning is not your forte, it's great to be able to ask for detailed explanations on the spot. The live-online option is also great for students who are in a hurry and want to apply to grad school as soon as possible. After around four weeks of intense effort, you will be able to crush the GRE.

Princeton Review GRE Self-Paced (Review)
The self-paced option is perfect for students who prefer to absorb GRE knowledge in their own time. It's also more affordable with a price tag of around half of what you would pay for the live online course. It still gives you access to 24 hours of recorded lessons you can use to pick up valuable tips and strategies for improving your score. This is perfect for students who like to engage with video content, but are too busy to attend a live class. The self-paced course comes with 8 computer-adaptive practice exams which you can complete after logging into the Princeton Review online dashboard. This is more than enough to give you a solid prep because that's roughly 28 hours of hardcore test time. Each exam, you complete will be followed by an interactive score report. In it, you can see all the mistakes you've made and the areas you still need to improve to max out your score. And that's where the "drill smart" technology comes in. It's a great use of technology in online education because it will serve you to practice questions based on your current level of performance. The system recognizes your areas of strength and won't bother you with the areas of the exam where you already score high. Instead, you will focus only on questions that can potentially give a higher boost to your score. Another feature that makes this course worthwhile is the access to the "LiveGrader" for your analytical essays. Many companies overlook the writing section. But here you can submit your essays and receive expert feedback from one of the instructors. The best part is that it's going to be assessed by the same standards that are used for the GRE (i.e. It will be scored holistically). This is a nice feature to use, especially if you struggle with writing.
Who is this course for?
The self-paced course is best for students who already have a decent understanding of the main concepts tested during the GRE. For example, you can easily deal with verbal reasoning on your own if you have a couple of hours to study and complete the practice questions. This shouldn't be a problem. Also, this course is great if you have a solid background in math and quantitative reasoning. If you aced math and physics in your high school, and still have some of this knowledge available at your fingertips, you should take the self-paced course. You probably won't need detailed explanations from instructors, and instead, you can enjoy completing thousands of practice questions and multiple full-length practice tests in your spare time.

GRE Private Tutoring From Princeton Review
This is the third and the priciest GRE prep option from Princeton Review. If you need a comprehensive and fully customized approach to your studies, this is the way to go. There are two private tutoring packages available. The first one comes with 18 hours of instruction with a dedicated teacher. For this, you would need to pay $167 per hour of instruction. The second package contains 10 hours of instruction in total, with a price tag of $180 per hour. If you do the calculations you will see that the first option costs roughly $3000 and the second one $1800. Both of these options are available in person and online. You will have an expert tutor assigned to you who will guide you along the way and even help you with the grad school application process. Included are the exclusive Princeton Review printed materials (which are not the case with the other course options). The fully comprehensive private tutoring option comes with a guarantee. If you're not 100% satisfied with your tutor, you will quickly get a replacement and the next session will come at no additional cost to you. By applying to these courses, you will receive access to a custom dashboard that will enable you to communicate with your instructor as well as manage your progress with the GRE. By signing in to an online dashboard, you will be able to see detailed reports regarding specific sections of the exam, the length of your study sessions, and the final score you can expect on the test day. If your pockets are deep enough, and you feel you could use a more intimate approach to study, private tutoring is the way to go. By studying with one of the expert instructors, you are virtually guaranteed to pass the exam with flying colors.

The GRE Prep Books From Princeton Review
Princeton Review offers a variety of book titles related to the exam. They are updated every year to keep up with the changes in questions, and they receive overwhelmingly positive reviews from students. There are five main titles in the stack and they all cost between $15 and $20 which makes them affordable companions to your GRE prep.
1. Cracking the GRE Book
The main title in the series "Cracking the GRE Premium Edition" is a steal. It contains 6 full-length practice tests (2 in the book and 4 online), with detailed answer explanations. This gives you an amazing opportunity to practice with a real-world exam and quickly assess your level of skill. Moreover, the book contains some additional tips on GRE traps, pacing (this one is crucial because you only have 1 minute and 30 seconds per question on average), and many examples of how to employ separate exam strategies. The book is 560 pages long and that's more than enough space to cover all the essentials required for the exam. You will learn details about each section of the GRE, and peruse extensive vocabulary lists along with exercises. The best part is that you will receive a score report regarding the four full-length practice tests available online. This will help you to understand where you need to improve and which parts of the test to leave alone simply because you've already mastered them.
2. The GRE Vocabulary Flashcards
Another title on the list is "The Princeton Review Essential GRE Vocabulary". In it, you'll find 500 essential items of vocabulary that appear on the test more often. It's a stack of flashcards you can use to review the vocabulary in your spare time. These flashcards are great to use if you have a few moments to spare, but you can also train your vocabulary with the use of a mobile app. But it's recommended if you like tangible flashcards.
3. Math Workout For The GRE
The next book for your consideration is the 4th edition of the "Math Workout". The workbook received a lot of positive reviews from students battling with the quantitative portions of the GRE. If you've been struggling with math this is a good title to consider. It contains almost 300 practice questions with detailed answers and explanations. The book is 320 pages long and it also gives you strategies for dealing with some of the trickiest parts of the numerical section (like quantitative comparison or numeric entry questions). There is also a nice overview of the math basics, so you may want to check it out if your numerical skills are a bit rusty. Once you've brushed up on your calculation skills, you can go through two sample math sections that will improve your skills even further. I wouldn't use it as a replacement for the actual course, but it's a great little book if you simply want to refresh your brain with the core math concepts.
4. 1,027 GRE Practice Questions Book
If you think you still need some practice after completing your course, you should check out this title with over 1,000 more GRE practice questions. The book also contains one diagnostic test that will help you assess your level of preparedness for the real-world exam. Moreover, you will get a single full-length practice test you can complete on the Princeton Review's online dashboard. It's a mini-course that also has some decent verbal drills and bonus vocabulary. It will certainly kick your final score up a notch.
5. Verbal Workout For The GRE
The last "Verbal Workout" book in the series is nice, but it's not worth your attention unless you struggle with the verbal section of the exam. It contains over 250 practice questions for the verbal reasoning parts. It covers all types of tasks like text completion, reading comprehension, and sentence equivalence. Inside you'll also find a few tips regarding the analytical writing section and how to proceed with your essay by following prompts and looking at examples. If you're into book learning you will have to order these GRE titles separately because both of the courses are fully online based. These books are great for study companions regardless of your preferred method of study. I would use them to supplement your efforts with the course.
Here is a list of all the main GRE books from Princeton Review available on the market right now (click to see on Amazon):
Cracking the GRE Premium Edition with 6 Practice Tests, 2019: The All-in-One Solution for Your Highest Possible Score
The Princeton Review Essential GRE Vocabulary: 500 Essential Vocabulary Words to Help Boost Your GRE Score
Math Workout for the GRE, 4th Edition: 275+ Practice Questions with Detailed Answers and Explanations
Verbal Workout for the GRE, 6th Edition: 250+ Practice Questions with Detailed Answer Explanations
The Pros and Cons of the Princeton Review GRE Courses
The pros outweigh the cons for these courses. If you need to raise your scores and get admitted into your dream graduate program, there is simply no better way than going through a detailed, thorough course over an extended period. But as you know, nothing is perfect, and there are a few ways in which Princeton Review could improve its offer. Let's inspect:
Pros:
The main advantage of the course is 24 hours of live instruction with an expert tutor. Most students need guidance and a structured approach to study to maximize the results of the exam. By working with an instructor, you can have all of your questions, and nagging doubts resolved within a couple of minutes. This speeds up your progress dramatically as you don't have to waste hours to figure out the concepts on your own.
The large number of full-length practice exams. You will get 8 of them, along with interactive score reports that will show you exactly where you need to improve to bump your scores to another notch. That's over 28 hours of questions and drills that will take your skills to another level.
You can get additional practice with Princeton's Review GRE books. The books are quite inexpensive and allow you to complete more practice tests if need be.
Practice exams are adaptive by section just like the real exam. As you probably know the second section of quant and verbal change in difficulty is based on your performance in the first section. The practice exams you'll complete with Princeton Review have the same quality.
The practice questions are slightly more difficult than what you can expect on your test day. That's good because you will be more prepared to tackle the real thing and get a score higher than you might have expected.
With the live online option, you will have access to your instructor even outside of the class. If you're stuck with a particularly difficult quantitative reasoning question, you can get in touch with your teacher by phone or via email and get an answer within one or two business days.
Cons:
You have to order the books separately as they don't come along with either of the course options.
The live online course could be just a little longer. Yes, it's 24 hours of live instruction in total, but the whole course is spread over around 4 weeks. The three-hour-long classes will certainly give you an intense GRE workout, but some students still need a bit more time for the knowledge to sink in. Fortunately, you can ease this disadvantage by supplementing the course with some of the books listed above.
There are a few inaccuracies in the answers for the quant section questions. But these are just a few instances among thousands of practice questions. Hopefully, they will resolve these issues soon.
There is no "higher score guarantee", so the company cannot promise a measurable improvement in your performance on the real test (for example 310 points guaranteed). The courses only come with a standard guarantee. It means that you will get your money back (or you can take the course again) only if you haven't improved your previous GRE score.
A few reviews from Students who took the course:
"The Princeton Review provided useful guidance on study topics and helped me structure my study time much better." – Kel "I have nothing negative to say about my experience! I took a GRE Live Online Class. The price is worth the comprehensive review and lessons you receive. Class twice a week, online, from a great instructor has been very beneficial." – Jennifer "I think The Princeton Review is excellent since it is a very helpful way to get a complete preparation for the GRE test." – Andrea
Conclusion
As you can see, Princeton Review offers many distinct GRE prep options. The one you choose depends on your budget, availability, and preferred methods of study. If you think you could use a solid refresher in terms of math, I suggest you move forward with the live online option. It will enable you to ask questions in real time and know exactly how to deal with quantitative reasoning even if you haven't practiced for a while. If you come from a STEM background, you should be comfortable studying on your own and taking the self-paced course. It offers the same amount of full-length practice tests and lets you complete them at the time that's best for you. Next up, you may want to explore a guide to the top educational platforms for adults.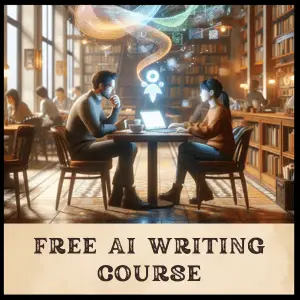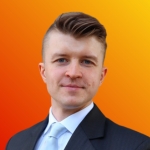 Rafal Reyzer
Hey there, welcome to my blog! I'm a full-time blogger, educator, digital marketer, freelance writer, editor, and content manager with 10+ years of experience. I started RafalReyzer.com to provide you with great tools and strategies you can use to become a proficient writer and achieve freedom through online creativity. My site is a one-stop shop for freelance writers, bloggers, publishers, and content enthusiasts who want to be independent, earn more money, and create beautiful things. Dive into my journey here, and don't miss out on my free 60-minute AI writing online course.