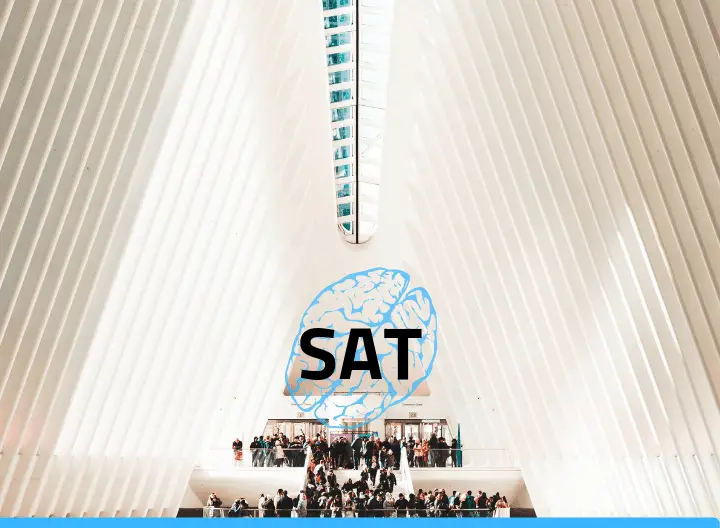 Are you preparing to pass the SAT, but don't want to spend a fortune on expensive courses?
You're in the right place. In this article, you'll learn about four high-quality, yet affordable SAT prep classes in the market.
Now you can pay $99 – $299 to get prepared for the exam. That's because self-paced online options produce great results. And the cost? Reasonable or even free!
Let's take a look at the best SAT courses:
Why It's Worth Investing in Affordable SAT Prep Courses?
Most students don't have to attend live courses to succeed in their studies. Instead, it's more than possible to achieve a score of 1250+ (out of 1600) by using self-paced options.
The courses I listed above guide you through the main challenges you'll face on the exam. Sometimes they also offer discount codes on their websites, so you can still save $25 – $50 in the process.
Here are the main benefits of using these classes for SAT prep:
Not having to spend $1000+ on a live course (duh!)
Getting access to thousands of practice questions you can access online
Completing up to 15 full-length practice tests (this is by far the best way to prepare)
Having a "score improvement guarantee" – you get better results or your money back
Being able to watch hundreds of quick SAT video lessons
Downloading mobile study apps you can use on the go
Being able to get in touch through email or chat with an instructor
Getting access to detailed study plans and performance reports – this is the key!
Here's a Quick Comparison Among the Most Affordable SAT Prep Classes:
| | | | | |
| --- | --- | --- | --- | --- |
| | Magoosh SAT Course | Princeton Review SAT Self-Paced | Khan Academy Official SAT | Kaplan SAT Prep Course Self-Paced |
| Price | Check the price here | Check the price here | Free | Check the price here |
| Time of access to the class | 12 months | 12 months | Unlimited | 6 months |
| Access to ACT classes as well | No | Yes | No | No |
| Number of practice questions | 1750+ | 3200+ | 1000+ | ?? |
| Video instruction | 200+ video lessons | 280+ video lessons | 100+ video lessons | 40 hours of recorded instruction |
| Full-length practice tests | 3 | 15 | 8 | 8 (including 4 College Board official tests) |
| Access to a mobile app | Yes | Yes | Yes | Yes |
| Improved score guarantee | 100+ improvement guarantee on your previous score | Higher score or your money back (or you can take the course again at no extra cost) | No guarantee | Higher score or your money back (or you can take the course again at no extra cost) |
| Personalized study plan and schedule | Yes | Yes | No | No |
| SAT prep books | No books included | No books included | No books included | 2 books included |
| Score reports in an online dashboard | Yes | Yes | Yes | Yes |
Now, Which of These Courses Would I Recommend?
I produced a big comparison of the best SAT prep courses. It turned out that Princeton Review and Magoosh are the best options available on the market right now.
You'll make the same conclusion by studying the comparison table above. The price of these courses is low ($129 and $199) and they offer a range of benefits that'll take your score to a higher level.
Princeton Review also has a great option if you're preparing for the ACT. You just invest $100 more and you'll get access to SAT, ACT, and PSAT study bundle.
All the classes listed here offer tremendous value for the money. They're also a safe bet. If you're not satisfied with your results, you'll simply get your money back – no questions asked.
If You Don't Want to Spend (almost) Anything on SAT Prep
If you want a free prep option, I suggest going with Khan Academy. They're offering a pretty good free course and a wonderful mobile study app to use even if you have only a few minutes to spare.
Another (almost) free option is investing in SAT prep books which you can grab on Amazon for no more than $30. These books contain useful strategies and a review of all the major parts required for passing the exam.
Here are some examples of the most popular SAT prep books: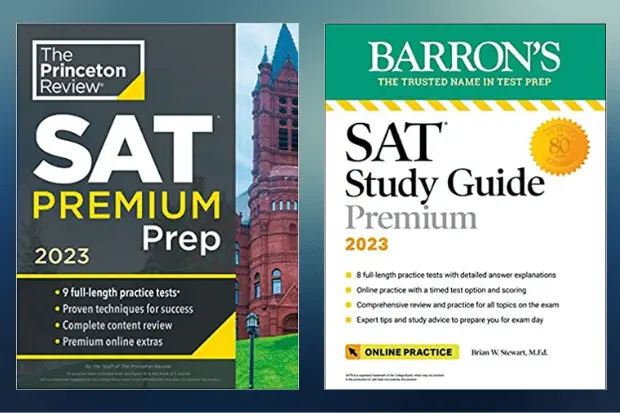 But their strongest benefit is that they give you access to tons of extra online materials. This usually includes hundreds of practice questions as well as a few full-length practice tests.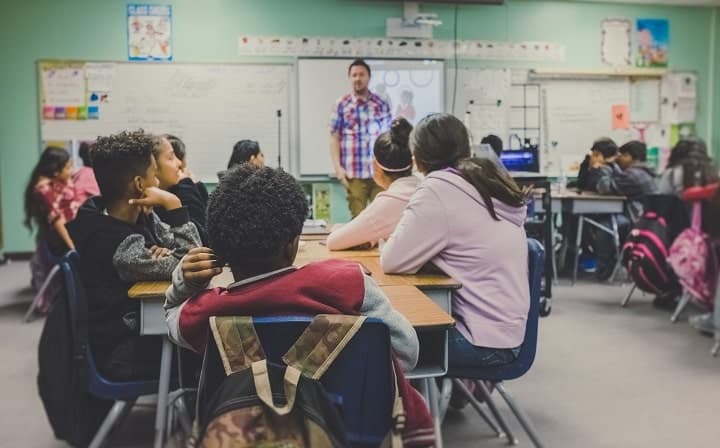 Look out for Cheap Local Community SAT Classes
Except for the options listed here, you can also take advantage of SAT classes organized by your local high school. But not all schools do these kinds of courses.
I was able to find a few that partnered with professional prep companies and offered instruction for as little as $135 for the whole course.
It included Math Review, Verbal Review, Biology Review, and Chemistry Review as well as two full-length proctored practice tests.
These classes are also sometimes given by local community educational centers. They're available usually in the spring semester. You may want to check for these options by visiting the websites of your pedagogical institutions.
Are These Classes Enough to Raise Your SAT Score?
Here are the average SAT scores in the US throughout history (click to enlarge).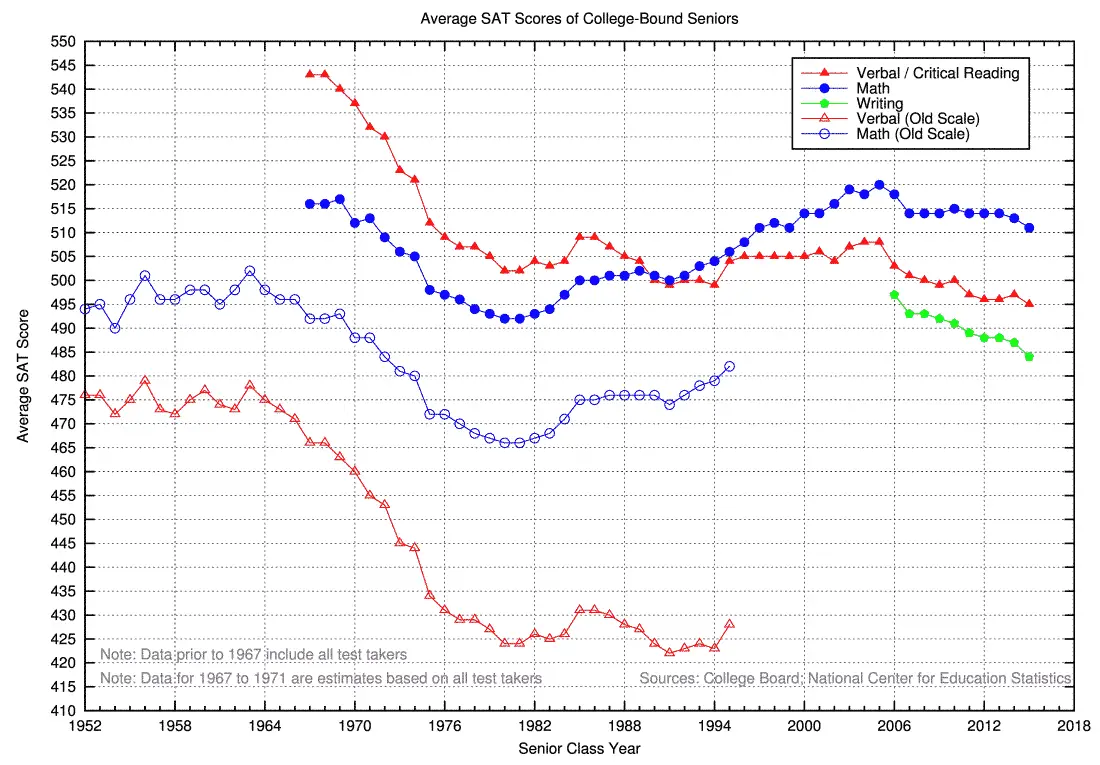 By Erik Jacobsen, CC. 3.0
As you can see, the average score hovers somewhere around 1000 points. And a score of 1250+ already puts you in the top 20% of exam takers, allowing you to get into a good college.
If you're willing to put in around 40-60 hours of study time, the cheap SAT classes listed in this review will get you into the 1250+ score zone. It all depends on the college you want to apply to.
Here are some sample score requirements for US universities:
Indiana University Northwest – average SAT score: 1015
Temple University – average SAT score – 1221
Johns Hopkins – average SAT score – 1460
Conclusion
I hope that you've gained some valuable insights from this article. There are a lot of low-priced classes you can take for less than $300. They're worth the investment, as they'll enable you to score higher, and get into a great school.
The price of a course is mighty low compared to average college tuition. And remember, scoring high on a standardized test makes you a prime candidate for receiving merit-based scholarships!
Rafal Reyzer
Hey there, welcome to my blog! I'm a full-time blogger, educator, digital marketer, freelance writer, editor and content manager with 10+ years of experience. I started RafalReyzer.com to provide you with great tools and strategies you can use to achieve freedom from 9 to 5 through online creativity. My site is a one-stop-shop for freelance writers, bloggers, publishers, content enthusiasts who want to be independent, earn more money and create beautiful things. Feel free to
learn more about me here.