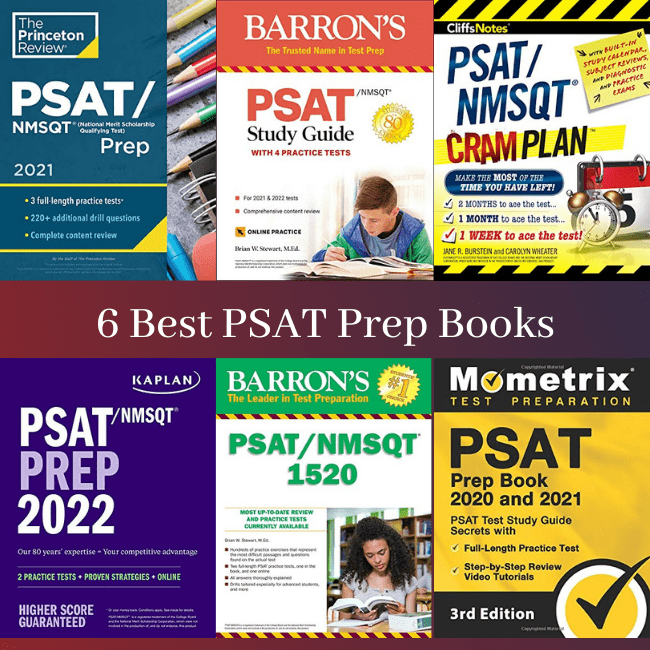 Getting the best PSAT prep books in will not only get you in the 75th to 99th percentile. It can strategically place you among eligible candidates for the National Merit Scholarship.
Doing well on the PSAT could very well make taking the SAT a walk in the park. It is also known as the National Merit Scholarship Qualifying Test (NMSQT). It is often taken by sophomores and juniors in high school in preparation for the SAT.
With the PSAT, you can gauge how ready you are for college, what your academic strengths and weaknesses are and what you should improve upon.
One big upside to it is that doing well on your PSAT can qualify you for a merit scholarship that can help lift some burden off you when it comes to your tuition fee.
You don't have to wait until you are a sophomore or junior before you start preparing with PSAT prep books. There are PSAT prep books for 8th and 9th graders and they'll help you to determine if you're learning what needs to be learned to stay on the right track to college.
Note that you do not have to submit your PSAT when seeking admission. But, if you have a great score, it can help you when your school of choice is evaluating you for admission.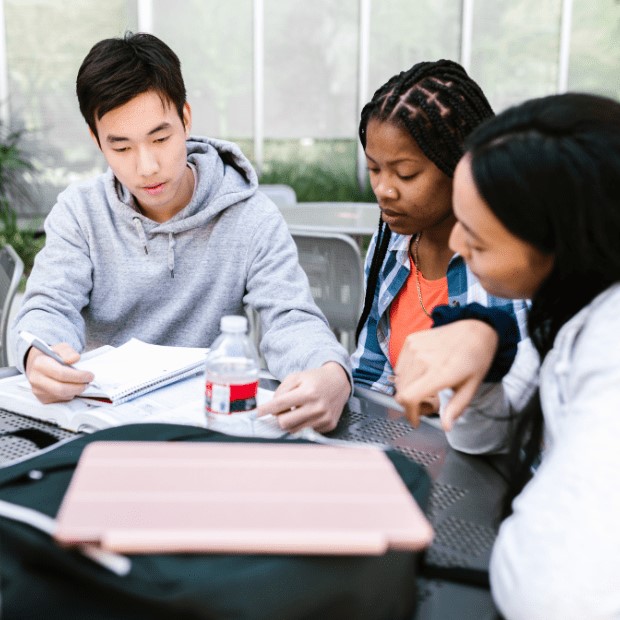 Best PSAT Prep Books To Check Out
Comparing PSAT prep books helped me realize that what is good for the goose isn't necessarily good for the gander.
Are you a student who simply craves comprehensive review material? Or do you just need help in a specific area such as maths or reading and writing?
Depending on what your needs might be, I put together a list of the best PSAT prep books with some extra study tips that will serve as your springboard to success.
Textbook Length: 528 pages
The Princeton Review PSAT prep book for 2021 is a comprehensive, clear, and concise PSAT prep book that provides the essentials for acing your test.
Some of its notable features:
It comes with 3 full-length practice tests, 2 of which are in the book and 1, online. The online test is what makes it different from previous editions.
Each test comes with detailed answers and explanations.
The 2021 Princeton Review PSAT prep book has up-to-date information on the PSAT/NMSQT.
You also get essential information on the College Board's scholarship opportunities and an additional math section for further practice.
Although it is a comprehensive guide that saves you the cost of having to buy 2 or more different books, it can be daunting looking at how large it is.
I love it though because it is easy to follow, and minimal to no error is found therein. You can read it on Kindle if that will be any help.
Textbook Length: 648 pages
Another great tool for preparing students for the latest format of the PSAT is Barron's PSAT Study Guide which has been updated for those taking the PSAT in 2022 and 2023.
If you get this book, you will have access to the following:
Three full-length model tests accompanied by answers and easy-to-understand explanations
Subject reviews on maths, critical reading, and writing
A diagnostic test with answers and explanations that helps determine areas where you need extra study
Test-taking tips and strategies
Additional practice questions with answers
Drill practice for those who want to get higher scores to qualify for the National Merit Scholarships
Online practice test with answers and explanations
In 648 pages, the Barron PSAT study guide not only gives you an idea of how good you are at each subject, but you also get to know where and what you need to improve on.
After identifying your weakness, constant practice will familiarize you with certain questions and how they are answered. When you do come across them in the actual test, they will be a piece of cake.
Textbook Length: 336 pages
You might be wondering what a cram plan is doing on this list of best PSAT prep books in 2021.
Well, if you decided to take the test on very short notice and do not have enough time to prepare, a cram plan can give you the needed edge.
With one week to the test, studying to understand is no longer an option.
This is where Cram Plan comes in with these features and advantages:
Make the most of the time you have left with the CliffsNotes PSAT/NMSQT
Cram Plan has a built-in study calendar, subject reviews, diagnostic tests, and practice exams.
The study calendar gives you a specific study plan depending on how much time you have left before the test.
You have a two-month, one-month, and one-week study calendar.
Its diagnostic test will help you save a lot of time as it will identify your strengths so you can focus on reviewing topics where you need the most help.
Its subject reviews cover maths, reading, and writing. You also get a full-length model practice test with answers and explanations.
Textbook Length: 906 pages
This is the most up-to-date Kaplan PSAT/NMSQT prep book. It contains 2 practice tests with answers and explanations with proven strategies.
Some of its notable features:
You also get one online test to prepare as if you are presently on-site for the exam.
It features clear explanations as with previous editions but has new quizzes and practice questions

, and a new

layout

.

It features pre-quizzes that help you figure out what you should study or skip.
After each chapter, there are mixed practice quizzes to gauge how much you have learned and can remember.
You also get a detailed overview of the PSAT which includes a breakdown of the sections and how you get scored. Being this comprehensive, it is no wonder that it is a 906-page book.
It might be heavy to carry around but then, but students are known for carrying an unheard number of books.
These tote bags for college students are the absolute best friends for doing heavy lifting. Oh, and they are gorgeous too. Don't look haggard just because you are preparing for an exam.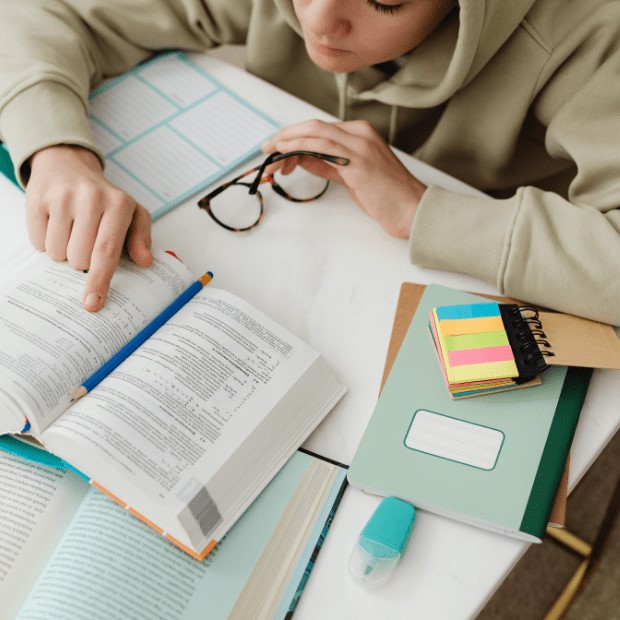 Textbook length: 400 pages
Although this Barron's PSAT/NMSQT 1520: Aiming for National Merit prep book was published in 2016, it is the best PSAT prep book even in 2021 for ambitious students aiming for the National Merit Scholarship.
If you are aiming for a 1520 PSAT score, this is your best bet at it because it is specifically designed to help you achieve that. This test prep book offers you the following features and advantages:
It features practice exercises with the most difficult questions and passages found on the actual test.
It has a comprehensive review of the most difficult concepts on the test.
It offers numerous drills

that are specially tailored for advanced students.

You also get to

a full-length PSAT practice test

for overall evaluation.
If you have the Barron's PSAT/NMSQT, you should get this as an additional 400-page tool if not just scoring a high score is your aim but getting a National Merit Scholarship.
The best part of the book as vetoed by other students is the several sets of practice questions grouped by area/theme. This helps if you have limited time to study.
Textbook Length: 306 pages
What could be better than reading if not video tutorials?
The Mometrix PSAT 10 prep book makes it to this list of best PSAT prep books in 2021 for canceling the need for a tutor with its video tutorials.
Among the features and advantages it offers are:
Step-by-step video tutorials and practice test questions to help you master difficult concepts.
With its detailed approach to each test section, you have key information useful for raising your test score.
The reasoning behind each principle employed in answering a question is explained simply and clearly

.
As such, you don't get lost trying to break down dense language.
Extra Study Tips For PSAT
Lest you are a bookworm, studying for an exam can be tiresome. When it gets too snoozy, these 15 tips on how to read a boring book will help.
One study tip to never neglect is to keep practicing. Even if you know the answer to each question by heart, keep practicing until you understand the principles behind it just as much.
Create a schedule and stick to it. This will help you keep focused. It is also important that you set a score goal for yourself.
This will keep you charged. Also, make sure that you surpass that goal on your practice tests.
Whichever of these best PSAT prep books in 2021 you decide to get, make sure it is up-to-date with full-length practice tests and easy-to-understand answers and explanations.
Rafal Reyzer
Hey there, welcome to my blog! I'm a full-time blogger, educator, digital marketer, freelance writer, editor and content manager with 10+ years of experience. I started RafalReyzer.com to provide you with great tools and strategies you can use to achieve freedom from 9 to 5 through online creativity. My site is a one-stop-shop for freelance writers, bloggers, publishers, content enthusiasts who want to be independent, earn more money and create beautiful things. Feel free to
learn more about me here.