Getting a great SAT score is the best thing you can do to get admitted to the college of your choice.
Many college-bound students take The Princeton Review SAT prep courses or similar programs offered by other test prep companies to maximize their chances of success. After all, the competition for spots in top colleges is fierce and you need to meet a certain score threshold to get in.
For example, to get into Temple University, you would need an average score of only 1221. But to get into an Ivy League college like Yale, you would need 1505 on your SAT. Then there are different requirements in between.
Over the years, Princeton Review developed prep courses to make crushing the SAT easier. Their courses receive high ratings overall, and they come with cool score guarantees.
There are a few different course options to choose from (check for current discounts):
But which one is best and are they worth the money? You will get all the information you need below.
Related content: The 4 Best SAT Prep Courses To Take
Table of contents: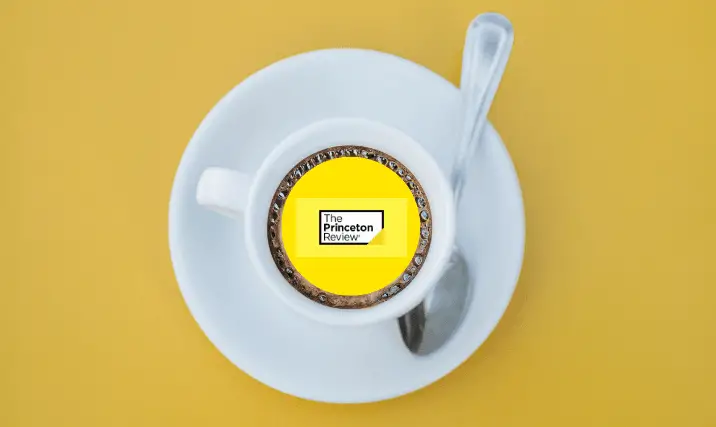 The Princeton Review SAT Prep Courses: Which One is Best for You
The Princeton Review has three different SAT courses on offer. Let's see what they're all about and which one to pick.
1. The SAT & ACT Self Paced
This course is rather inexpensive as it's priced only at around $499. It's the most accessible among the prep options offered by the company. It's perfect for students who don't mind studying on their own, but still want to improve their chances of getting a great SAT score.
The self-paced course is great in my opinion because it also gives you access to all the ACT and PSAT materials as well. Many students want to take both tests because you never know which one is going to come out better.
Overall, you will get access to 280 online video lessons, 377 online drills, and over 3200 online practice questions. The videos are great because they contain detailed explanations of some of the toughest questions you will encounter on the test. These are broken down by a skilled instructor working with a whiteboard.
But the biggest thing that stands out here is the number of full-length practice tests. You'll get 15 of them for the SAT which is more than enough to get thoroughly prepared for the test.
Another thing to look at here is that lot of access which is 1 year. That's useful because if you don't get the score you need on your first try, you'll still have access to the course before your second try.
Also, as a bonus, you will also get access to AP video lessons. That's useful if you want to bolster your college application by passing the AP exams.
Who will benefit most from this type of course?
Bottom line: It's an inexpensive and well-designed SAT course that gives you one year of access to SAT, ACT, and PSAT study materials. It's a good budget option for students with enough self-discipline to study on their own.
2. The "Ultimate" SAT Course
This is a more advanced course option that allows you to attend live online study sessions. Understandably, it's more expensive than the self-prep course and it costs around $749.
This course will give you 18 hours of focused class time. That's intensive because the live portion of the course lasts only around two to three weeks. For example, you would start the course on July 3rd and finish on July 21st.
You would attend six, 3-hour long online sessions where you learn all the details about the SAT and complete practice questions along with the instructor.
In between, you'll have to complete three proctored full-length practice tests, each one 180 minutes long. This will help you see how you've progressed over time and if you're actually ready to tackle the real-world test.
These scheduled tests are beneficial because you'll see exactly what to expect on the real SAT, and decrease your test anxiety levels.
Along with live instruction and practice tests, you'll get a customized study plan, over 100 expertly crafted video lessons, and great SAT prep books.
Who will benefit most from this type of course?
Bottom Line: This is a good, but slightly more expensive option for students who like to work with an instructor. The course is intensive as it lasts only around three weeks. It's perfect for students who want to boost their scores over a short period.
3. The "1400+" Course
This is the priciest, but obviously the most effective SAT prep course offered by the Princeton Review. It costs around $1,549 and it's designed for students who would like to apply for one of the top 30 colleges in the country.
What's great about it is that the 1400 score is actually guaranteed. If you don't reach the threshold after going through the course you will get your money back. The only requirement here is that you need to present a score of 1160 or higher to be eligible for the guarantee. So you have a guaranteed improvement of up to 240 points which is huge.
The 1400 course is longer and more intense than the ultimate option. It lasts around 2 months during which you would receive 36 hours of total live instruction, broken down into 3-hour-long sessions. In between, you'll also complete 4 full-length proctored SATs.
Again, this is great because it will give you a feel for the real-world test. And after each try, you will analyze the results with your instructor and get specific suggestions for score improvement in the future. This is clearly the best course you can use to guarantee a high score.
And you'll get many more materials to work with. These include 20 additional practice tests, 8 single section tests, review and practice books, as well as a personalized study plan and information regarding college admissions.
Who will benefit most from this type of course?
Bottom Line: This is a premium course designed for students who need to get a score of 1400 or higher. It comes with a powerful money-back guarantee and it will give you 36 hours of live instruction along with four full-length proctored LSATs and tons of other study materials.

The Pricing of the SAT Courses
There are three tiers when it comes to the pricing of the TPR's SAT courses:
The SAT & ACT self-paced prep course is around $499 (prices change slightly from time to time)
The ultimate courses are around $749
And the SAT 1400+ course is around $1,549
All the course fees have to be covered up front. But the good thing is that there are often discounts available if you apply the coupon code available on the company's website.
How do the prices compare to other options available on the market?
As you know, there are dozens of test prep companies offering different types of SAT courses. The ones from Princeton Review come more or less at the same price as the ones from the competitors.
The only outlier here is the SAT 1400+ course, but that's because of its powerful guarantee. I haven't found any other option where you are guaranteed to receive such a high score.

Pros and Cons of SAT Prep Courses from The Princeton Review
There are a few things that make these prep courses, special and effective. But at the same time, nothing is perfect, so you should also learn about a few minor disadvantages.
Pros:
1. A large number of proctored SATs
Completing full-length practice tests is one of the top ways to dramatically improve your score. With Princeton Review's "ultimate" and "1400+" courses, you will get three or four such tests over a short period. Plus, you'll get up to 20 extra tests to work with on your own.
2. Expert instructors and small groups of students in the class
If you want to learn, always learn from the best. The instructors employed by the Princeton Review passed the SAT with a perfect score, or in the 99th percentile of the exam takers. Moreover, they have years of experience working with students at a very high level.
This is important because with other companies you often work with fledgling teachers who simply parrot the materials included in prep books. And finally, you'll study in a group of 4-10 students, which allows for more individual attention.
3. A powerful, results-driven guarantee (1400+ or your money back)
This is one of the most important features of all. The self-paced course and the ultimate cause both come with a standard guarantee. That means that you will score higher than on your previous test or you will get a full refund. Also, if you are not satisfied for any reason you can repeat the whole program for free.
And of course, with the 1400+ course, you are guaranteed to receive a score of 1400 or higher. This really shows the commitment of the company to helping students achieve great results.
4. Top-notch study materials, books, and videos
There's a lot of content coming with each of the TPR's courses. Over 3,200 practice questions, lesson plans, and tons of professionally prepared review videos are all there to help you maximize your score. Most students are visual learners so they will benefit a lot of recorded lessons as well as extra materials for PSAT, ACT, and AP. No other company will provide you with such a huge amount of student content.
5. A great online dashboard for access to score reports and study materials
What I like about the Princeton Review is that all the materials are included in a neat online dashboard you can access through your computer or even mobile phone. In it, you'll find your personalized study plan, get access to instructional videos, and see schedules for your future classes. That's a nice way to organize everything in one place.
Cons:
1. Lack of a proper mobile study app
The Princeton Review study app still needs a lot of improvement. Through it, you won't actually be able to complete practice questions or watch the instructional videos. It will only show you your score reports and schedules for your future classes. It also allows you to communicate with your teacher and other students, but not much more than that.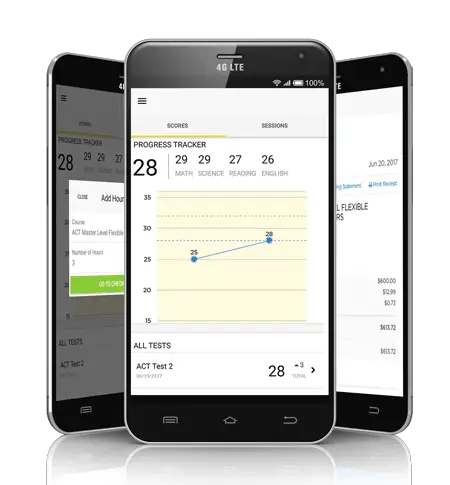 2. Not a lot of guidance in terms of the college admissions process
Passing a standardized test is one of the main ingredients of a successful college application process. But with the Princeton Review courses, you won't get a lot of information about college admissions. For that, you would need to use their college counseling services or buy separate guides about college rankings.
Top Features to Look For in the TPR SAT Course
Now you already know what to expect from different course options. But if you're still in doubt about the features, below you can find the ones that stand out the most. Let's take a look at the two most popular options:
| | | |
| --- | --- | --- |
| | Princeton Review Ultimate SAT Course | Princeton Review 1400+ SAT Course |
| Price | Check the price here ($200 discount available) | Check the price here ($200 discount available) |
| Live classroom time | 18 hours (over 3 weeks) | 36 hours (over 2 months) |
| Books | Yes, 3 books included with the course | Yes, 3 books included with the course |
| Full-length online practice tests | Yes, 3 scheduled, proctored practice tests + 20 extra tests | Yes, 3 scheduled, proctored practice tests + 20 extra tests + 8 single-section tests |
| On-demand instructional videos | 140+ instructional SAT videos | 140+ instructional SAT videos |
| Practice questions with explanations | 240 online drills + 2000+ practice questions | 240 online drills + 2000+ practice questions |
| Guarantee | Yes, a standard better score guarantee. | Yes, 1400+ score guaranteed. |
| Email assistance | Yes, technical assistance | Yes, technical assistance + you can hire a tutor at an extra cost |
| Mobile learning app | Yes – Parent Portal + Student Portal | Yes – Parent Portal + Student Portal |
| Personalized study plan | Yes | Yes |
| Progress tracking and reports | Yes | Yes |
What's Included in the SAT Prep Books?
You'll get three SAT prep books along with the "Ultimate" and "1400+" courses. These include:
SAT Manual Version 6.0
10 Practice Tests for The SAT
The Official SAT Study Guide
You'll use these titles during the live online classes, as well as for homework and self-study sessions. Unfortunately, if you decide to go with the self-paced course, you'll have to grab the books online by yourself.
Princeton Review SAT Prep Course Alternatives
There's a lot of competition in the test prep market these days. Many other companies such as Testive, Magoosh, Kaplan, PrepScholar, ePrep, CollegeVine, Kranse Institute, and Private Prep offer SAT courses. However, the courses from the Princeton Review usually come out on top as they offer more materials and superior quality of service.
If you're on a budget and don't want to pay hundreds of dollars, you can use the inexpensive self-prep course from TPR or Magoosh. There's also a completely free SAT course from the Khan Academy, which still provides great information and gives you access to tons of practice materials.
The other option is to look for some of the popular SAT YouTube channels where you can get a lot of information for free. Moreover, you should also take advantage of prep books available on Amazon. They usually cost around $20 a pop and they will give you access to up to 8 full-length practice tests and good test-taking strategies.
Conclusion
If you are looking for a company that's going to bring great results in a reasonable amount of time, Princeton Review should be at the top of your list. Getting admitted into a college of your choice is one of the most important events in your life. That's why you should do everything possible to maximize your SAT score.
And the best thing is that you have a lot of options to choose from so you can pick the one that'll be a perfect fit for your unique situation. All in all, investing money in prep is always money well spent as it will make the college admissions process so much easier and less stressful. Good luck!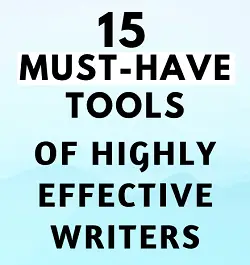 Free resource: Download your free PDF and learn about the top tools used by freelance writers.
Get it here
Rafal Reyzer
Hey there, welcome to my blog! I'm a full-time blogger, educator, digital marketer, freelance writer, editor and content manager with 10+ years of experience. I started RafalReyzer.com to provide you with great tools and strategies you can use to achieve freedom from 9 to 5 through online creativity. My site is a one-stop-shop for freelance writers, bloggers, publishers, content enthusiasts who want to be independent, earn more money and create beautiful things. Feel free to
learn more about me here.