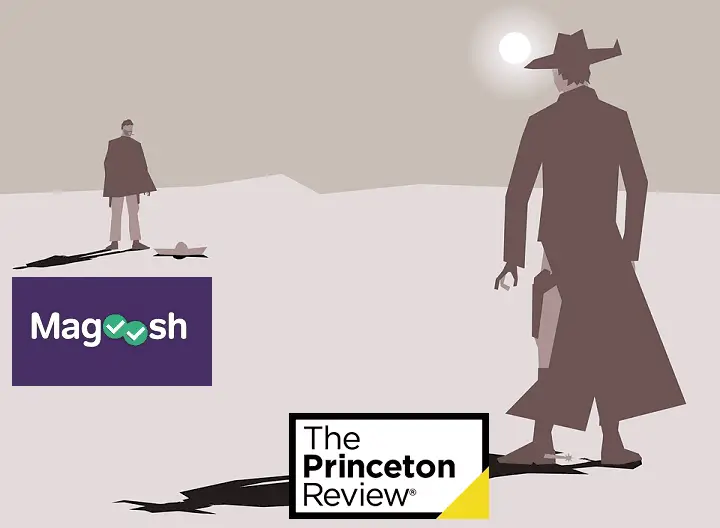 Princeton Review has been around since 1981. It specializes in test prep through self-paced courses, and especially, the live online courses.
Magoosh, founded in 2009 by Berkeley students, offers an entirely online-based and cheaper way to prepare for tests such as GRE/GMAT, ACT/SAT, LSAT, or MCAT. Both companies are highly reputable in the test prep industry, and clearly, each one has its pros and cons. I tried to the best of my ability to present to you a point-by-point comparison between what these two offer and what benefits they bring in both tangible and intangible terms. Which one should you choose to get the best results?
Quick winner-summary:
Important note: I compared the self-study courses from both platforms to be fair (Princeton also offers live online courses etc.)
Table of contents:
An overall comparison between Magoosh and Princeton Review
Overall, if your budget is tight and you have some self-discipline, I recommend picking Magoosh as their plans start at $129 for 12-month access (which is more than enough to prepare for the popular tests). And it's not only about price – their courses are of really high quality. But if you have more money to spare, want more guidance, and are prepping for a major, career-oriented test (such as LSAT or MCAT), I would recommend going with Princeton, which offers a more immersive and thorough learning experience. Their self-paced courses start at $199 and the live online ones at around $1999. The live courses are pricey but especially recommended if you want to get into a top school.

Magoosh Vs. Princeton Review – GRE/GMAT
Winner: Magoosh Both Magoosh and Princeton Review have great prep courses for the GRE and GMAT. But the first one seems to be a better option for more students. Effective test preparation doesn't have to be expensive to be effective. The premium 6-month plan for Magoosh costs only $179. On the other hand, we have Princeton Review with a bit more pricey $399 for the self-paced course and almost a grand for the live online version. The amount of content on offer is quite similar, but Magoosh simply has a better price tag as well as a better guarantee here. They promise an improvement of at least 5 points or your money back. But Princeton only has a "satisfaction guarantee", meaning, you'll get your money back if you're not fully satisfied with your score.
Let's quickly compare the features of the self-prep courses:

Magoosh Vs. Princeton Review – ACT/SAT
Winner: Princeton Review Here it's a tight race, as the features are comparable. But in the end, Princeton Review seems to be just slightly ahead. They offer more video lessons, more practice tests, personalized reports, practice questions, and long access to the platform. You pay $100 more for the Princeton course, but it's worth it, as you'll get a higher quality prep. As a bonus, you'll also get an additional 377 online drills, a personalized study plan, and access to the SAT and PSAT courses in the same package. Magoosh offers an improvement of at least 5 points on the ACT, while Princeton has a regular guarantee. If you're not satisfied with your results, you can get your money back or take the whole course again for free.
Let's quickly compare the features of the self-prep courses:

Magoosh Vs. Princeton Review – LSAT
Winner: Princeton Review If you're serious about passing the LSAT with a good score, I recommend you pick the Princeton Review. Yes, it's more expensive ($299 for Magoosh vs. $799 for Princeton), but since you want to become a lawyer, it's worth investing in top education to get to a top school. The first thing that stands out, is that Princeton Review has all of the previously released LSAT questions (while Magoosh only has 500). Looking at all of them is crucial in my opinion. Another thing is getting 6-full length practice tests which show you how the exam would look like in the real world (and if you're ready for it). One thing working for Magoosh is the length of access to the course (12 months vs. 4 months), but if you decide to study hard, 4 months should be more than enough for good test prep.
Let's quickly compare the features of the self-prep courses:

Magoosh Vs. Princeton Review – MCAT
Winner: Princeton Review If you want to become a doctor, you need to spend some serious time preparing for the MCAT. It's not only because you need expert knowledge, but it's also because you're facing tough competition and other students' parents who are willing to pay top dollar for top education. The price of Magoosh is around $279 which is nothing compared to $1699 for Princeton Review. But you should look long term in this situation. By getting a better course, you'll increase your chances of getting into a top school, and over the years, this will translate into much higher earning potential in the future. So this initial investment can pay dividends for the years to come. You can look at the features below and you'll see that Princeton offers much more. But the only thing I couldn't find was the length of access to the platform (my best guess is that it's around 6 months).
Let's quickly compare the features of the self-prep courses:
What about the improved score guarantee?
Both companies offer impressive guarantees, but there are slight differences. With Princeton Review, you usually get a promise of reaching a specific score (one that is good and would get you into most schools). If you don't reach the threshold, you can take the whole course again at no cost, or get a full refund. With Magoosh, they promise a specific improvement on your previous score (for example, 5 points for GRE). This means that to get a refund, you need to have taken the test at least once before. That's why Princeton Review is slightly better for first-timers. But Magoosh comes with a 7-day money-back guarantee. So sign up and if you don't like it, you won't get charged a dime.
Pick the best option for you
As you can see, each company has its strengths and weaknesses. Magoosh gives you more flexibility and a lower price, but you need to discipline yourself to diligently go through all their materials. Princeton Review is more structured and more pricey, but it will give you thorough preparation, so you should pick it if you're planning to pursue that dream MBA or prep for the MCAT or the most prestigious law school. I hope this comparison was helpful to you. Good luck with your exams. Next up, you may want to explore a guide to creating a personal development plan as a student.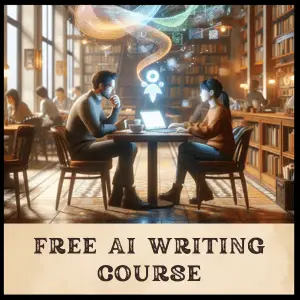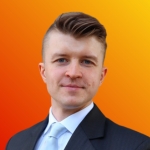 Rafal Reyzer
Hey there, welcome to my blog! I'm a full-time blogger, educator, digital marketer, freelance writer, editor, and content manager with 10+ years of experience. I started RafalReyzer.com to provide you with great tools and strategies you can use to become a proficient writer and achieve freedom through online creativity. My site is a one-stop shop for freelance writers, bloggers, publishers, and content enthusiasts who want to be independent, earn more money, and create beautiful things. Dive into my journey here, and don't miss out on my free 60-minute AI writing online course.