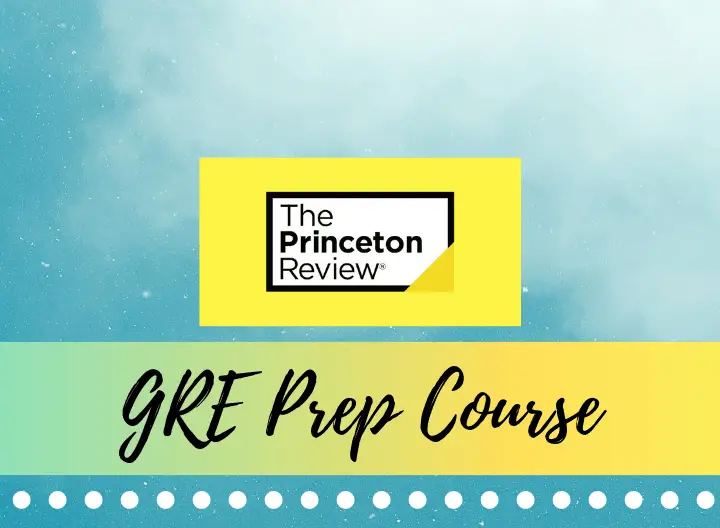 The GRE is tough, and you need to score high to get to your top-choice grad school.
That's why many students decide to use prep courses from the Princeton Review, to maximize their chances of success. The company ranks high in terms of student satisfaction. If you're willing to pay a few hundred dollars, it will give you access to tons of prep materials and live instruction from a qualified teacher. Depending on the grad program you apply for, you'll need to score 150-165 on both Quant and Verbal and get a 4 in Analytical Writing. It's time to get to work!
There are two Primary GRE prep options offered by the company:
Both of them have their advantages and disadvantages. But how do you know which one is better and how will they help you on your learning journey? You'll find all the info you need in this in-depth review. Related content: The 4 Best GRE Prep Courses To Take
Types of GRE prep courses by the Princeton Review and how to pick the best one
#1: GRE Self-Paced Course
Many students think that the courses from Princeton Review are quite expensive. This might be the case when it comes to live online prep, but the self-paced course is quite affordable. This GRE course starts at $299, but that's just for a single Math or Verbal section. It's much better to take it as a comprehensive option, which contains two modules and costs $499. That's still not super cheap, but if you are serious about getting into a good grad school that's not a huge investment. For the money, you'll get 8 full-length practice tests, 65 video lessons, over 2,500 practice questions, as well as the "math fundamentals" course, and an essay review by one of the instructors. That's a lot of value for the money and certainly more than you would get with other, cheaper, self-paced courses like Magoosh GRE. But is this course effective? In short, yes, but you still need some extra materials to help you out with your prep (more on that below). The TPR self-prep option is great because it uses the "DrillSmart" technology. This allows you to complete practice questions from a specific area to nail them down. And as you progress the algorithm will adjust the difficulty based on your performance. In other words, it mimics the real GRE pretty well. The algorithm also identifies areas that can lead to higher improvements in terms of score and serves you questions from that specific category. Moreover, you'll get access to that "Math Fundamentals" course through your online student portal. This course is live and conducted regularly. You can join in at a specific time to revise math concepts. This is great if your numerical skills are a bit rusty and you feel you could use a refresher. Also, you will get 8 full-length practice tests you can complete in your own time. What you'll see on the screen looks almost exactly like the test-taking environment of the real GRE. So going through these tests will give you a good idea of what to expect on your test day. There's a lot of flexibility here because you can work on single-section drills, individual practice questions, and full-length tests. And after each session, you'll be able to see interactive score reports. These are particularly useful because you can measure your performance based on topic, question type, and time spent. This will help you to improve your timing as well, and that's crucial when it comes to a standardized test like the GRE. Plus you'll get over 65 recorded video lessons, where you'll learn test-taking strategies and how to deal with tough questions. All of this makes it a pretty comprehensive package.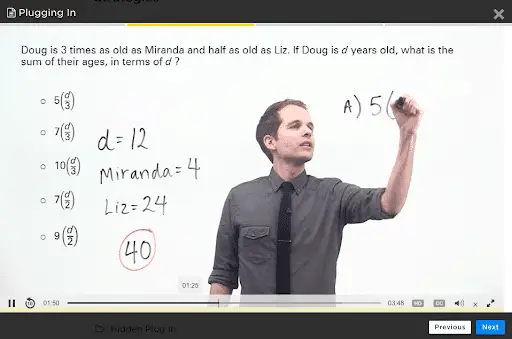 Who is this course for?
Students on a budget who still want to get a comprehensive self-paced GRE prep course
Students who don't mind studying on their own and look for flexibility
Students for work at a full-time job or have other responsibilities
Bottom line:
This is a cheaper yet still effective course that will prepare you for the GRE. It covers both Math and Verbal, as well as the Analytical Writing section. The cost is around $500, and the bundle contains a lot of value for the money. But to feel confident about your abilities, you'd still need to get some supplemental study materials.
#2: GRE "Ultimate" Live-Online Score
The "Ultimate" course is a bit more pricey as it costs $999 to attend. This is understandable since the package has all materials included in the standard self-paced course, as well as 24 hours of expert live instruction. After logging into your online learning dashboard, called "the student portal", you'll see the upcoming classes to attend from the comfort of your home. They're always scheduled for the evening so they won't collide with your regular, everyday activities. The live online course is long and it lasts for almost two months. The basic schedule looks more or less like this: you'll get eight, 3-hour long sessions once a week. That's 24 hours in total. During each session, you'll be able to interact with your teacher as well as other students through the student portal. There's a neat chat, and voice communication option so it almost feels like you're sitting in an actual classroom. Moreover, you'll still be able to attend the separate "math fundamentals course", that's running on a separate schedule. This course will help you to refresh your knowledge of the basic quant concepts tested on the GRE and it's a great supplement to the main course. The live instruction is certainly the highlight of Princeton Review's GRE prep. But you will also get tons of other study materials you can use in your own time. Getting prepared for the exam takes around 3 months during which you'll have to study for 2 or 3 hours every day. To get an edge, Princeton will also equip you with 24 hours of video-based lessons. These are perfect if your brain is already on fire, but you still want to study a bit.
You'll get thousands of individual practice questions with explanations, 8 full-length practice tests, as well as interactive score reports. They'll show you exactly where you need to improve to grab that easy opportunity and focus on the highest-yield areas of the test. Ah yes, and you can also get your GRE essay reviewed by one of the expert instructors. All of this makes it a recommended option for people who are looking for a comprehensive and effective live online course.
Who is this course for?
Students who enjoy working in a group and want individual attention from an instructor
Students who have around 2 or 3 months to spend on their prep
Students who don't mind paying a little bit more for a fully comprehensive prep option
Bottom line:
This is an excellent, comprehensive GRE course with 24 hours of live online instruction. It also gives you access to thousands of study tools, giving you around 180 hours of instruction in total. Once you complete it within two months, you can expect to be fully prepared for the test. And if you're not satisfied with your results, you can get a full refund or a repeat of the program for free.
The pricing of the GRE courses
When it comes to the self-prep options you can either focus on a specific section (Math only or Verbal only) and pay $299 for it. But it's much better to get two modules for $499 and save $100 in the process. The ultimate course costs $999. This is a discounted price you can get if you apply the promo code available on the Princeton Review website. Occasionally, for example on Black Friday, you can find extra discounts available for a limited amount of time. This level of pricing is almost the same as what you would get from the main competitors like Kaplan or The Economist. But in the final analysis, TPR has a better course in my opinion. Note: All of the course fees have to be paid upfront and there are no payment plans that I know of.
Pros and cons of the GRE prep from the Princeton Review
There are advantages and disadvantages to moving forward with any educational service. The TPR courses are beneficial across the board, but there are a few areas in which they could improve their offer. Let's take a look:
Pros:
1. Lots of live instruction (24 hours + the math fundamentals course)
This is more live instruction than you would get from any other cause on the market. The only thing that comes close is the GRE live course from Kaplan which offers 21 hours. But with Princeton, you also get access to the "math fundamentals" course that runs on a separate schedule and explains all the core quant concepts.
2. Adaptive drills, timed practice, and interactive score reports
When preparing for the exam, you want to study in an environment that looks like the real thing. This is certainly the case with this course. The practice drills and full-length tests you'll find in your online dashboard are computer-adaptive, and you'll also see a timer in the upper right corner of the screen. After each practice session, you'll be able to see exactly how you performed in terms of timing and where you still need to improve.
3. A strong guarantee
The live online course comes with a powerful money-back guarantee. If at the end of the course you don't feel you are ready you can take it again at no additional cost. Moreover, if you don't improve on your previous GRE, score you will get your money back as well. The guarantee policy is transparent and it shows that the company is confident in their ability to prepare the students for the exam.
4. A ton of video content, practice questions, full-length tests, and feedback on your essay
It's difficult to find another course in this price range that would offer so many different materials you can work with. With over 3,500 practice questions, 8 full-length tests, a great prep book, 65+ videos, and essay feedback, Princeton Review does a pretty good job of giving you a comprehensive way to get a great score.
Cons:
1. The questions are easier than on the real GRE
Students report that at least some of the questions provided by Princeton Review are a bit easy, unlike the ones on the real-world test. That's why it's often recommended to use the extra prep materials such as the ones from ManhattanPrep or the ETS bundle packages available on Amazon (around $50).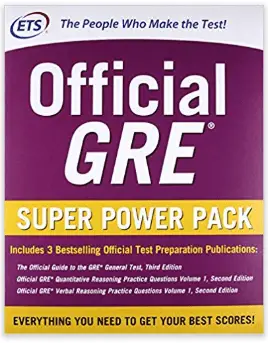 2. Sometimes the teachers are too young and inexperienced
The good part here is that all of the instructors scored in at least the 95th percentile of the GRE takers. This shows they're qualified. But sometimes they're a bit too young and lack the proper teaching experience that comes after many years of working with students. It all depends on your luck and the instructor you're going to get. But if you're not happy with their performance you can ask to join another class.
3. The mobile study app needs improvement
You can only use the app to track your performance reports and see the schedule for your next class but not much more than that. The app seems to be a bit outdated in a world, where mobile education starts to play a more important role. To remedy this, you can download the free GRE prep app from Magoosh which is quite good.
Top features to look for in the TPR GRE courses:
| | | |
| --- | --- | --- |
| | Princeton Review GRE Self-Paced | Princeton Ultimate GRE Live Online |
| Price | Check the price here | Check the price here |
| Live classroom time | Self-paced online course | 24 hours of live expert instruction |
| Length of access | 120 days | 120 days |
| Books | Fully online-based | 1 prep book provided with the course |
| Full-length online practice tests | 8 computer adaptive-by-section practice exams | 8 computer adaptive-by-section practice exams |
| On-demand instructional videos | 65+ recorded video lessons | 24 hours of on-demand video content available |
| Practice questions with explanations | 2,574+ practice questions | 3500+ practice questions |
| Guarantee | Higher score guarantee. If you're not satisfied, you can take the course again for free or get your money back. | Higher score guarantee. If you're not satisfied, you can take the course again for free or get your money back. |
| Email assistance | Yes (technical assistance) | Yes (technical assistance) |
| GRE essay review by one of the instructors | Yes | Yes |
What's included in the GRE prep book?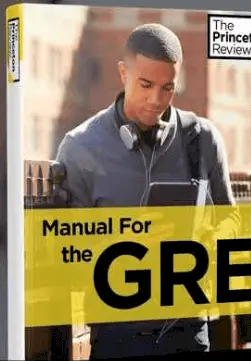 Along with the "ultimate course", you will receive one prep book called "Manual For The GRE". The textbook has some great information, including practice questions with detailed explanations, advanced strategies for taking the test and solving the most difficult questions, a review of all the GRE topics, as well as two full-length practice tests. If you decide to sign up for the ultimate course, you'll use this book during your online classes (and for homework). Unfortunately, there are no books included with the cheaper self-paced course. But you can always grab a few of TPR's GRE prep books online for $15 to $20. I especially recommend "Cracking the GRE Premium Edition With Six Practice Tests". There's also a nice selection of flashcards that will help you master 500+ essential vocabulary words for the GRE.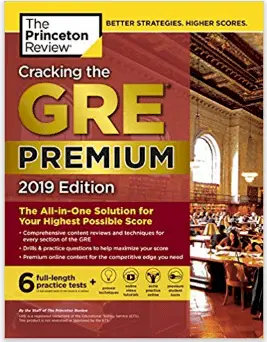 Princeton Review GRE prep course alternatives
There are many test prep companies offering GRE prep. Princeton Review is ranked as the top pick among them, but if you're looking for an alternative, I suggest checking out options like Magoosh and The Economist GRE Tutor. Both of them offer high-quality self-prep courses. Magoosh is the cheaper one among them ($149), but their materials are fantastic and they also offer a great mobile learning app. The Economist is more pricey ($500) but it's more comprehensive and also comes with a great score improvement guarantee. Other than that, you can check different YouTube channels which offer a great deal of practical information about the test. And finally, grab the essential, yet inexpensive study materials such as the "Official GRE Super Power Pack" from the ETS itself.
Conclusion
Preparing for a major standardized test is always causing a little bit of stress. But you can alleviate it and feel more confident by using a comprehensive GRE course like the one from the Princeton Review. It's far from cheap, but if you're looking to apply to one of the top grad schools and secure your spot with ease, this is one of the best investments you can make. In the end, it will affect your future in all kinds of positive ways. Next up, you may want to explore a guide on how to create a synthesis essay outline.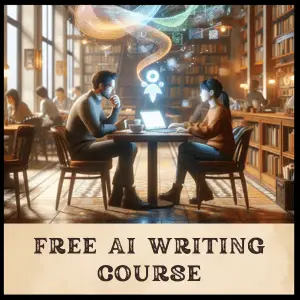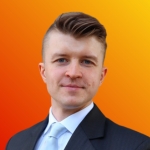 Rafal Reyzer
Hey there, welcome to my blog! I'm a full-time blogger, educator, digital marketer, freelance writer, editor, and content manager with 10+ years of experience. I started RafalReyzer.com to provide you with great tools and strategies you can use to become a proficient writer and achieve freedom through online creativity. My site is a one-stop shop for freelance writers, bloggers, publishers, and content enthusiasts who want to be independent, earn more money, and create beautiful things. Dive into my journey here, and don't miss out on my free 60-minute AI writing online course.