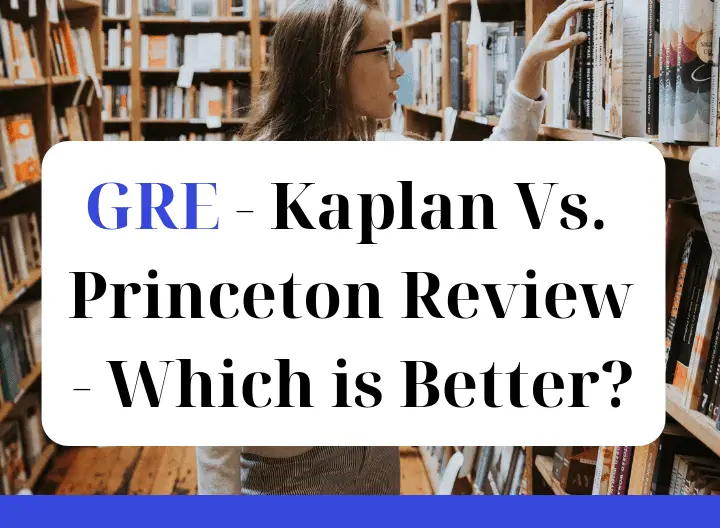 Passing the GRE with a perfect score is difficult.
There are two main sections of the test, verbal and quantitative, each scored on a scale of 130 to 170. Plus, there's the independently scored writing section (0-6). Only 41 scores are possible, so a difference of even a single point can make or break your application to a dream grad school. That's where companies like Kaplan and Princeton Review come to the rescue. Let's face it – to maximize your chances of success, you'll need a solid prep. But which company should you choose? Which one offers the best features, benefits, books, and types of courses?
A quick list of winners in this comparison:
Why is this the case? Below you'll find an overview and comparison of each course so you'll be able to make up your mind. Especially, please check the comparison tables that'll enable you to juxtapose the options more efficiently. At the end of this review, you'll also find a quick overview of the books you can purchase from both companies to maximize your chances of success with the GRE.
GRE Self-Paced Courses – Kaplan Vs. Princeton Review
Recommended option: Princeton Review (click to check the current price) Self-paced courses are really popular among students. They're a more budget-friendly option that still allows pupils to receive a good prep – given that they have enough self-discipline to study on their own. The first thing that stands out for Princeton Review here is the price. You can check the exact pricing in the table below, but on average, the Princeton GRE course is $200 cheaper than the one from the competitor. This makes a big difference if you're on a limited budget. And the truth is, that both companies have a very similar offer. Princeton Review has more hours of recorded instruction (24h vs. 18h) and more full-length practice tests (8 vs. 7) which are essential if you want to aim for the highest score. Another thing working in Princeton's favor is the personalized, expert feedback on your essay. Normally, this kind of service is quite pricey, so it's great that it's included in the self-prep course. But it's not to say that the Kaplan course is not attractive. Your online access would be two months longer (6 months vs. 4 months), and you'd get two books as well. However, if you check the GRE books section below, you'll see that Princeton's materials are far superior. One thing that's unique to Kaplan is the "official test day experience" during which you can go to one of their educational centers and take a mock GRE test to get a feeling of the real thing. That's probably why the overall price of the course is higher. In my opinion, it's a good experience to have, but you can test your knowledge by doing the same test in the comfort of your home (or library – if you're really into a more serious setting). Both companies offer a higher score guarantee, which means that if you don't improve on your previous GRE score, you'll get your money back or you'll be able to go through the prep one more time at no additional cost. But one thing that stands out in Princeton's offer is its DrillSmart technology, which will automatically spot your weaknesses and then suggest questions based on your performance. Kaplan has something similar (Qbank), but there you have to create your quizzes which is much more time-consuming. So all in all, Princeton Review is a better option for a self-prep.
You can easily compare the main features of each course by looking at the table below:
GRE Live-Online Courses – Kaplan Vs. Princeton Review
Recommended option: Princeton Review The live online courses are most popular among students. It's because you don't have to rely only on your self-discipline to complete all the course materials. Instead, you'll receive a more structured study plan and regular online training with live interaction from expert instructors. This is a great option for modern students who want to save some time by attending a GRE course from the comfort of their home (or any other place with wifi). Here Princeton Review is on a slightly pricier side, but the difference is only about $100. Courses on both sides are still quite affordable and fall below the $ 1,000 range (you can check the current prices under the links below). While Princeton Review had a strong advantage in the self-prep department, here the race is close, and the offer from Kaplan is quite strong as well. Princeton offers more hours of live instruction (24h vs. 21h), more full-length practice tests (8 vs. 7), and a comparable amount of practice questions. But two things stand out in contrast with Kaplan. First, the ability to communicate with an instructor outside of the class. This one is a game-changer. Just imagine that you come to a standstill while dealing with a serious math problem. Normally, you would have to wait until the next class to receive some guidance. But with the Princeton Review course, you can call the instructor (or blast them an email) and get an explanation much faster. Second, Kaplan may have more practice questions, but Princeton Review has the exclusive "Drill Smart" technology with 470+ drills that automatically recognize your areas of weakness, and help you to focus on topics that can yield the highest increase in score. This is a great example of using modern technology in education, which makes Princeton a winner in my opinion. But Kaplan still has a small price advantage, as well as the "test day experience" which allows you to go into one of their test centers and attempt the GRE in a more formal setting. They also offer two prep books to sweeten the pot. Both companies offer a higher score guarantee which allows you to get your money back in case you don't improve on your previous score. You may also take the course again at no additional cost if there are no improvements. But make sure you read the small print to understand the nuances of the guarantee.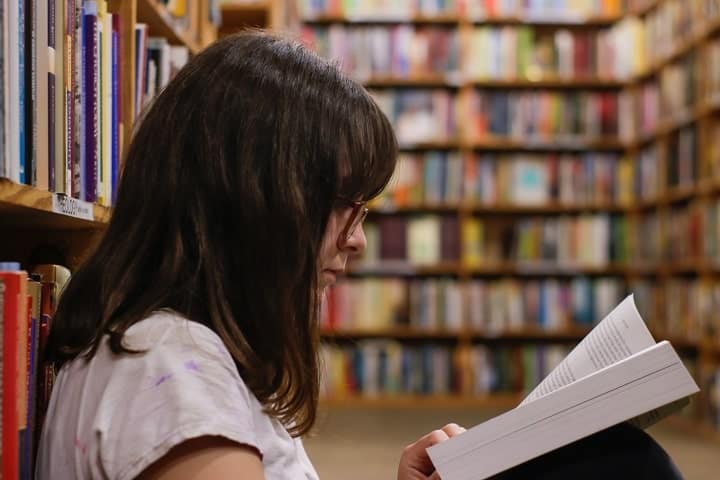 In both cases, you'll receive a good prep covering quant:
Quantitative Methods and Strategies
Arithmetic, Number Properties, and Algebra
Functions, Ratios, Statistics, Probability, and Counting Methods
Math Formulas and Geometry
And verbal:
Short Verbal Methods and Strategies; Structural Reading
Reading Comprehension and the Argument Essay
Advanced Short Verbal, Advanced Short Reading Comprehension, and Issue Essay
But all in all, I would go with Princeton Review because of the two big advantages mentioned above.
You can easily see the differences between the two options by looking at the table below:
GRE In-Person Courses – Kaplan Vs. Princeton Review
Recommended option: Kaplan Kaplan has been around since the 1930s and they've built a huge network of classrooms around the USA and Canada. This allows them to organize in-person courses where you can sit among peers and absorb the GRE knowledge in a more intimate setting. Understandably, these courses are a little more pricey, and you also need to live in a large urban area to attend them. There have been some instances where the in-person courses were canceled because not enough students enrolled. This can be a bummer if you're just a few short months away from your exam (but it doesn't happen so often). Princeton Review doesn't offer in-person GRE courses per se, but they have a private tutoring option where you can get super-targeted instruction in a one-to-one setting. There are two packages (18 hours and 10 hours), but each hour costs over $100 so that's a big financial commitment for more students (or parents). With Kaplan, you'll receive an educational package closely resembling the one from the live online course. The only difference is the ability to sit among other students in a classroom. That's still great because you can always learn something from others.
GRE Self-Prep Books – Kaplan Vs. Princeton Review
Recommended option: Princeton Review In the GRE books department, Princeton Review is truly a winner. Their materials are published by the well-established Random House, and they have twenty different titles covering all test-related topics. If you're into self-study, you can grab books filled with practice questions, full-length practice tests, math workouts, verbal workouts, and vocabulary flashcards. Most of these books receive great reviews from students, and they're updated every year to account for any changes in test questions, etc. Kaplan on the other hand only has two GRE books on offer, and unfortunately, they don't receive raving reviews from students. That's because Kaplan is cutting back on the access to online resources that go along with the written materials. Moreover, the explanations and answers in the key often don't match, which turns study time into confusing time. Most of the content in the books is recycled from previous years and the materials contain some errors which make them poor study companions. They study fodder, so no wonder they're included with self-prep and live online courses as a bonus.
Conclusion
As you can see, there's much more to a proper GRE prep than you thought. The learning technologies are constantly evolving and both Kaplan and Princeton Review do their best to keep up with the newest trends. But as you can see, Princeton Review has a slightly better offer for the most popular courses. As long as you're fine studying on your own, Princeton is probably a better way to go (especially because of the books and smart online drills). I hope that this comparison was helpful to you and you'll be able to make a better decision about which course to pick. Good luck with your exam. I know you'll crush it. Next up, you may want to explore a list of the top educational book publishers.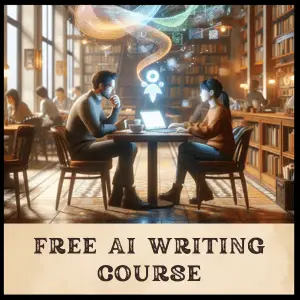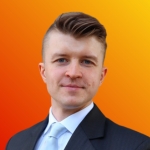 Rafal Reyzer
Hey there, welcome to my blog! I'm a full-time blogger, educator, digital marketer, freelance writer, editor, and content manager with 10+ years of experience. I started RafalReyzer.com to provide you with great tools and strategies you can use to become a proficient writer and achieve freedom through online creativity. My site is a one-stop shop for freelance writers, bloggers, publishers, and content enthusiasts who want to be independent, earn more money, and create beautiful things. Dive into my journey here, and don't miss out on my free 60-minute AI writing online course.