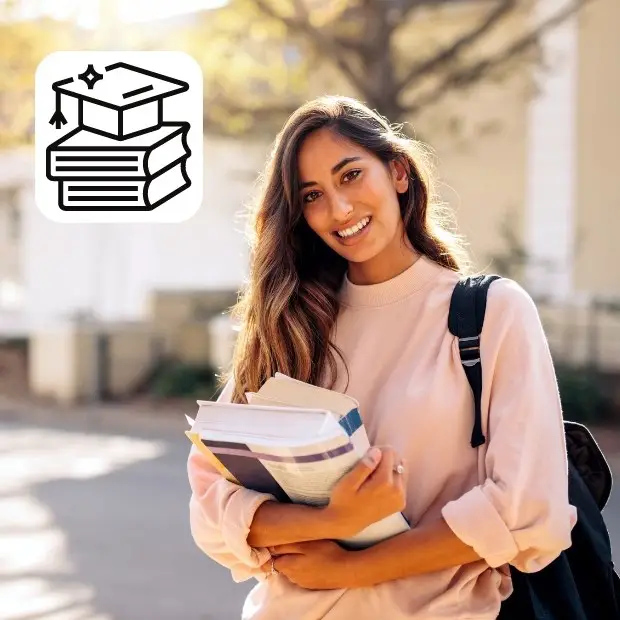 Discover the driving forces behind today's scholastic revolution as we delve into the world of top educational book publishers.
These industry leaders are reshaping the way knowledge is shared, equipping educators with transformative resources and empowering learners to reach their full potential. Educational publishing includes the production of textbooks, e-learning courses, educational software, standardized tests, and more. E-books, interactive online courses, and educational apps are transforming the way we learn, so it's great to explore these new formats. Join us on an enlightening journey as we uncover the invaluable contributions of these publishing powerhouses and witness their impact on the future of education.
Here are the top educational book publishers:

Pearson is a global publishing company, offering an array of resources for teachers, students, and researchers. It is a recognized leader in the education technology sector. The company's roots can be traced back to the 1840s, but it wasn't until the 20th century that it focused on education. Today, Pearson has a presence in over 70 countries, underscoring its international reach and influence. Pearson's "Globally Responsible Leadership Initiative" (GRLI) is a collaborative effort with other organizations to promote responsible and sustainable leadership practices worldwide. Their extensive catalog covers all levels of education and multiple disciplines, from humanities and social sciences to STEM fields and numerous training programs for professionals. It's among the most notable textbook publishers that offer digital and print materials, online learning platforms, teacher resources, and testing and assessment services. Among its notable publications are the "Longman" dictionaries, named after one of Pearson's original founding companies. Pearson also owns the Edexcel examination board, which provides a variety of qualifications, including GCSEs and A Levels, to schools and colleges. Submission guidelines.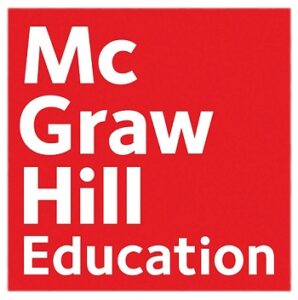 McGraw-Hill Education is another powerhouse in the world of educational publishing. With its headquarters in the United States, the company has been a critical part of the educational landscape for over a century, beginning its journey in 1888. It provides a range of educational materials and solutions, targeting pre-kindergarten through postgraduate education. They primarily publish textbooks that often appear in digital formats, online learning solutions, and teacher resources. Some of the most notable series it publishes include the yearly "McGraw-Hill Manual of Laboratory and Diagnostic Tests," a valued resource for nurses and health professionals, and the "SRA Reading Laboratory," a personalized learning resource that has helped students develop their reading skills since the 1950s. The company is also known for its adaptive learning technology, such as ALEKS for math and chemistry, which uses artificial intelligence to offer personalized learning experiences to students. Submission guidelines.

Wiley, or John Wiley & Sons, Inc., is an international publishing company that specializes in academic publishing and instructional materials. Founded in 1807, Wiley has been instrumental in educational and professional learning, evolving with the times to accommodate changes in technology, learning methods, and educational trends. Wiley's portfolio includes textbooks, online teaching and learning resources, and scholarly journals, spanning subject areas such as business, technology, sciences, and mathematics. Known for its reputable "For Dummies" series, which provides introductory guides on a wide range of topics, Wiley also owns the popular CliffsNotes study guides. The company's scholarly journals are another significant contribution to the world of academia, with many prestigious titles across various disciplines. Wiley Online Library is a notable digital resource from the publisher, providing online access to a vast collection of academic content. Submission guidelines.

Cambridge University Press endures as the oldest and most prestigious academic and educational publisher. Established in 1534 by King Henry VIII. Based in Cambridge, England, the press is an integral part of the renowned University of Cambridge. The press publishes academic books, journals, and educational texts across a vast spectrum of disciplines. Notably, it published the first Bible in English, solidifying its position in publishing history. With its reputation for high-quality academic standards and top-notch research and editorial staff, Cambridge University Press continues to be a significant player in scholarly and educational publishing worldwide. Submission guidelines.

Oxford University Press (OUP), affiliated with the University of Oxford, is an award-winning publisher with a long tradition. Like Cambridge University Press, OUP boasts roots dating back to the earliest days of printing in the 15th century. Today, OUP publishes a broad range of academic materials, including the globally recognized Oxford English Dictionary. The press also publishes the popular Very Short Introductions series, offering concise guides to a diverse range of subject areas. From research monographs and scientific reports to school textbooks, OUP's publications consistently reflect its commitment to excellence in scholarship, research, and education. Submission guidelines.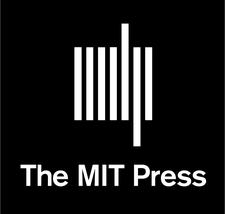 The MIT Press is a leading nonprofit publisher affiliated with the Massachusetts Institute of Technology. Established in 1962, it is known for its boundary-pushing publications across various fields, including arts, sciences, engineering, and technology. Noteworthy publications include "The Subjection of Women" by John Stuart Mill and Noam Chomsky's "Syntactic Structures." The MIT Press also publishes several academic journals and the distinguished MIT Press Journals digital collection. Its strong focus on design and intellectual rigor has positioned it as a leading voice in academia and beyond. Submission guidelines.

Kaplan Publishing is a division of Kaplan Inc., a subsidiary of Graham Holdings Company. The company has been a significant player in the educational sector for over 80 years, specializing in test preparation materials, among other educational resources. With its extensive portfolio, Kaplan Publishing offers test prep books for a variety of exams, such as the SAT, GMAT, GRE, LSAT, and MCAT. It is also well-known for its resources for professional licensure exams in various fields, including medicine, nursing, and accounting. Kaplan's contributions significantly support students and professionals aiming to achieve their educational and career goals. Submission guidelines.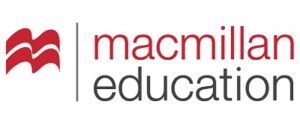 Macmillan Education is a division of the Springer Nature Group, providing high-quality educational solutions and resources globally. Tracing its roots in the 1843-founded Macmillan Publishers, the company has a deep legacy in the world of publishing. Macmillan Education carved out a niche for itself in specialty educational sectors, such as English language teaching, international curricula (including IB and Cambridge), vocational education, and higher education. As the world's leading learning company, they offer a vast range of educational products, from curriculum resources to language learning materials. Notable publications include the "Nature" series and Palgrave Macmillan's scholarly publications. Macmillan Education's offerings span all age groups and educational levels, making it a prominent figure in the world of educational publishers. Submission guidelines.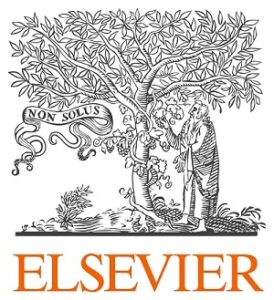 Elsevier is a Netherlands-based publishing company that specializes in scientific, technical, and medical content. It's facilitating partnerships with researchers and institutions to grow through its Research Collaboration and Engagement program that connects researchers with industry, government, and nonprofit organizations. Established in 1880, it's named after the original Dutch publishing house Elzevir, which operated in the 17th and 18th centuries. Elsevier is best known for its vast array of scholarly journals, including esteemed publications like The Lancet and Cell. It offers digital solutions, such as ScienceDirect and ClinicalKey, and publishes major reference works and textbooks for specialized areas of study. Its significant contributions make it a cornerstone in the global scientific and medical publishing landscape. Submission guidelines.

Emerald Group Publishing is a Canadian publishing house that focuses on growing its substantial portfolio of over 300 journals, books, and case studies. Founded in 1967, Emerald specializes in areas such as business, management, library and information studies, and engineering. Some of its most significant published works include the "International Journal of Operations & Production Management" and the "European Journal of Marketing." Known for fostering innovation and advancing research, Emerald's mission is to help researchers make meaningful contributions to their fields. The company also prides itself on championing fresh thinking in applied fields, where it can make a real difference. Submission guidelines.

SAGE Publishing is an independent publishing company founded in 1965 that specializes in developing materials around human resource management. With its headquarters in California, SAGE has gained recognition for its commitment to disseminating teachable, accessible, and deeply rooted scholarly materials. The publisher offers a comprehensive portfolio of books, journals, and online ebooks filled with useful knowledge about economics, business, study skills, health, and nursing, among other subjects. Some of its prestigious journals include the "Journal of Management" and "Autism." SAGE's commitment to quality and social science scholarship has led to its status as a leading global voice in the field. Submission guidelines.

Routledge Taylor & Francis Group is a prominent international academic publisher. Routledge was founded in the 19th century, while Taylor & Francis was established in 1798. The two publishing powerhouses merged in 2004 to form a single entity known for its robust portfolio of academic, educational, and professional literature. The group publishes thousands of books and many journals annually across a wide spectrum of disciplines, including humanities, social sciences, behavioral sciences, and STEM. Notable works include the "European Journal of Marketing" and "The International Journal of Physical Distribution & Logistics Management." The group's reputation for quality publications makes it a go-to resource for scholars and educators worldwide. Submission guidelines.

Springer, established in 1842, is a global publisher providing books, e-books, and open-access publications. As part of Springer Nature since 2015, it has a strong focus on the fields of science, technology, and medicine. As a combination publisher, the company has an extensive portfolio of major reference works, textbooks, monographs, and book series, which are also available in digital formats. Among its many publications, the "Graduate Texts in Mathematics" series and the "Lecture Notes in Computer Science" series are highly regarded in the academic world. Springer's emphasis on innovation and accessibility has established it as a significant contributor to the advancement of various academic fields. Submission guidelines.

Klett Gruppe is a leading educational company in Europe with a strong presence in over 17 countries. Based in Germany, it was founded in 1897 and is widely known for its comprehensive range of educational media and services. Klett Gruppe publishes a diverse array of learning materials, including textbooks, digital learning solutions, and supplementary educational literature. It covers various educational levels, from primary education to vocational and adult learning. The company is recognized for its quality education that blends tradition and innovation, catering to the growing needs of learners and educators alike. Submission guidelines.

Scholastic is a global children's publishing, education, and media company, established in 1920. With its headquarters in New York, it is renowned for engaging children in reading and learning through its wide range of educational materials designed mostly for primary school students. Scholastic is best known for its children's literature, book clubs, book fairs, and classroom magazines, which reach millions of children globally. Its notable publications include the "Harry Potter" series, "The Hunger Games" trilogy, and the "Magic School Bus" series. Submission guidelines.

Cengage Learning, based in Boston, Massachusetts, is a leading provider of innovative teaching, learning, and research solutions for undergraduate and graduate students. Founded in 2007 following a merger of Thomson Learning and Cengage Learning, it's a dynamic player in the realm of educational publishing. Cengage publishes a variety of educational content, including print and digital textbooks, e-learning courses, and custom solutions. One of its significant innovations is Cengage Unlimited, a subscription service that offers students access to a vast collection of digital course materials. Submission guidelines.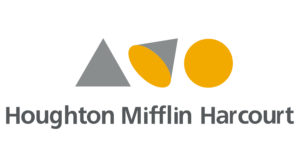 Houghton Mifflin Harcourt is an American educational and trade publisher. Founded in 1832, the company has a rich history of publishing renowned novels, children's books, textbooks, and other educational supplies. HMH offers a diverse range of products and services for classroom instruction, including textbooks, digital instruction materials, and educational games. It has published editions of some of the world's most famous literary works, including J. R. R. Tolkien's "The Lord of the Rings" and Lois Lowry's "The Giver." With its blend of classic and innovative educational resources, HMH is a trusted partner for educators and learners. Submission guidelines.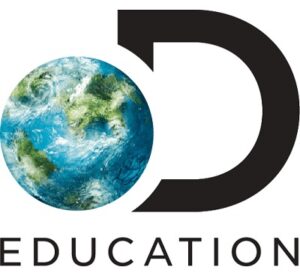 Discovery Education is a division of Discovery Communications, known for its digital resources for K–12 classrooms, transforming traditional learning by integrating various digital formats and content into curricula. Founded in 1985, it has a unique position in the educational publishing sphere. The company offers a broad suite of resources for elementary schools, including digital textbooks, multimedia content, and a professional development platform for educators. Its innovative services, such as Discovery Education Experience, a flexible K-12 learning platform, are used in over half of U.S. schools. By leveraging digital technology, Discovery Education continues to inspire learners through engaging and immersive educational experiences. Submission guidelines.

Hodder Education is a UK-based educational publisher specializing in textbooks, digital resources, and revision materials for teachers and students across the globe. The company is part of Hachette, one of the UK's largest publishing groups, ensuring its extensive reach in the educational sphere. Hodder Education's publications cater to a variety of curricula, including International Baccalaureate, Cambridge Assessment International Education, and the UK's National Curriculum. Known for high-quality, curriculum-focused materials like the popular "My Revision Notes" series, Hodder Education plays a significant role in supporting educators and learners at various educational stages. Submission guidelines.

Bloomsbury Academic, a division of Bloomsbury Publishing Plc, is an independent, educational publishing company of academic, professional, and research works. As a London-based educational publisher, the company has a robust presence in the academic and professional literature publishing landscape. Bloomsbury Academic publishes around 1,200 titles every year, catering to the humanities and social sciences. Some of its popular publications include the "Churchill" biography by Andrew Roberts and the "Object Lessons" series. As an independent educational publishing house, it offers an innovative digital platform, Bloomsbury Collections, that features scholarly books from its award-winning academic division. Submission guidelines.

Taylor & Francis, established in 1798, is one of the oldest and most respected publishers in the world. It operates as part of the broader Routledge Taylor & Francis Group, publishing thousands of academic journals and a vast range of scholarly books annually. This publisher covers a broad spectrum of academic disciplines, including humanities, social sciences, and STEM. Key publications include the "International Journal of Production Research" and "The European Journal of Marketing." Its enduring reputation for scholarly excellence underscores its significant contributions to the global academic community. Submission guidelines.

ABC-CLIO, based in California and a subsidiary of Bloomsbury, is a leading publisher specializing in educational and reference materials. With a rich history dating back to 1955, the company has established itself as a trusted resource for educators, textbook publishers, librarians, and students. ABC-CLIO's extensive catalog encompasses a wide range of subjects, including history, social sciences, and contemporary issues. It publishes both print and digital resources, such as encyclopedias, databases, and primary source collections. Notable publications include the "World History Encyclopedia" and the "American Government: A Complete Coursebook." By providing comprehensive and authoritative content, ABC-CLIO empowers learners to explore and understand various aspects of our world. Submission guidelines.

Princeton University Press, founded in 1905, is a distinguished academic publisher associated with Princeton University. Renowned for its rigorous scholarship and intellectual excellence, the press has played a vital role in disseminating groundbreaking research and thought-provoking publications. Princeton University Press covers an array of disciplines, including humanities, social sciences, and natural sciences. Its publications range from monographs and scholarly works to textbooks and trade books. Notable titles include Thomas Kuhn's "The Structure of Scientific Revolutions" and Robert P. George's "Conscience and Its Enemies." Submission guidelines.

Bedford, Freeman & Worth, commonly known as BFW, is a leading publisher of educational materials. With a focus on providing innovative solutions for educators and learners, BFW has established itself as a trusted name in the education sector. BFW publishes a wide range of textbooks, digital resources, and online learning platforms across various disciplines, including humanities, social sciences, and STEM. Notable imprints under BFW include Bedford/St. Martin's, Freeman, and Worth Publishers. Its offerings are known for their pedagogical approach, interactive features, and engaging content. BFW's commitment to educational excellence has made it a preferred choice for instructors and students seeking high-quality educational materials. Submission guidelines.

Jones & Bartlett Learning is a leading provider of instructional, assessment, and professional development resources for the fields of health sciences, public safety, and technology. Established in 1983, the company has built a reputation for producing comprehensive and cutting-edge educational materials. Jones & Bartlett Learning offers a wide range of educational products, with assessment and practice solutions including textbooks, digital learning platforms, online courses, and certification exam preparation materials. It caters to diverse learners, from healthcare professionals and first responders to students pursuing careers in technology. Notable publications include the "Emergency Care and Transportation of the Sick and Injured" textbook and the "Health Assessment for Nursing Practice" guide. With its focus on practical knowledge and industry-specific expertise, Jones & Bartlett Learning continues to empower individuals to succeed in their chosen professions. Submission guidelines.

Zaner-Bloser, founded in 1888, is a respected publisher specializing in literacy, handwriting, and professional development resources for educators. With a rich history in education, Zaner-Bloser has helped to shape literacy instruction for generations of students. The company's publications and materials focus on developing essential language and literacy skills, including handwriting, reading, and writing. The company offers a comprehensive range of resources for educators, such as textbooks, workbooks, and digital learning platforms. Notable programs include the "Zaner-Bloser Handwriting" series, which has been widely used to teach handwriting skills in classrooms across the United States. Submission guidelines.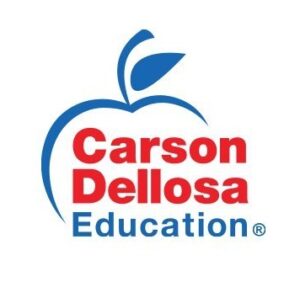 Carson Dellosa Education, founded in 1976, is a leading publisher of educational materials for PreK-8 students. With a mission to inspire and engage young learners, the company offers a diverse range of resources that promote skill development and academic growth. Carson Dellosa Education produces an array of products, including workbooks, flashcards, classroom decor, and supplemental materials. These resources cover various subjects, including math, language arts, science, and social studies. Notable offerings include the "Common Core Math 4 Today" series and the "Spectrum" series of workbooks. With a focus on interactive and visually appealing materials, Carson Dellosa Education provides teachers and parents with valuable tools to support student learning and achievement. Submission guidelines.

Routledge, a royal among prominent educational publishers, offers a vast array of scholarly resources across a wide range of disciplines. Established in 1836, it has a long-standing reputation for excellence in academic publishing. Routledge publishes thousands of books and journals annually, covering subjects such as humanities, social science, behavioral science, political science, and STEM fields. Its publications cater to researchers, scholars, and students seeking in-depth analysis and critical insights. Notable titles include "The Handbook of Sociolinguistics," "The Routledge Handbook of Translation Studies," and "The Routledge Companion to Postcolonial Studies." Submission guidelines.


HarperCollins Publishers, a multifaceted international publishing house, has a dedicated academic division that offers a wide range of various educational books and materials. With a rich history dating back to 1817, HarperCollins has established itself as a prominent name in the publishing industry. HarperCollins Academic publishes textbooks, reference works, and scholarly resources across various disciplines, including humanities, social sciences, and sciences. Notable publications include "Campbell Biology," a widely used biology textbook, and "The Making of the West," a comprehensive history textbook series. The academic division of HarperCollins focuses on the learning process providing high-quality educational materials that foster critical thinking and engage students in their learning journey. Submission guidelines.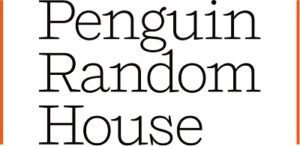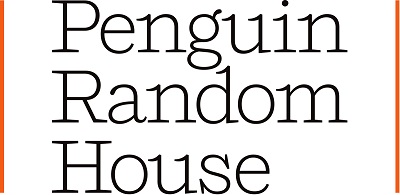 Penguin Random House, one of the world's largest trade book publishers, also encompasses educational divisions that offer a range of educational materials. With a rich heritage and a global reach, Penguin Random House is known for its diverse catalog of books and resources. Penguin Random House creates instructional resources for learners of all ages. They produce textbooks, literature anthologies, and supplemental resources for K-12 education, as well as resources for higher education and professional development. Notable imprints and series include Pearson, DK, and Penguin Classics. With their commitment to educational excellence and a deep understanding of readers' needs, Penguin Random House's educational divisions continue to contribute to the enrichment of education around the world. Submission guidelines.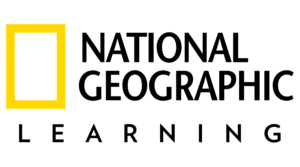 This organization is a division of the renowned National Geographic Society, a global organization dedicated to exploration, conservation, and education. National Geographic Education aims to inspire a love for learning about the world and foster geographic literacy among students and educators. Through its diverse range of resources and initiatives, National Geographic Education provides engaging materials, including maps, videos, articles, and lesson plans, designed to enhance geographic knowledge and environmental awareness. Submission guidelines.

Nature Publishing Group (NPG) is a prominent publisher of scientific research and academic journals. Established in 1869, NPG has a long-standing reputation for publishing groundbreaking scientific discoveries and advancing knowledge across various disciplines. As part of Springer Nature, NPG publishes the prestigious journal Nature, widely regarded as one of the most influential scientific publications. The journal covers a broad range of scientific fields and features original research, reviews, and commentaries that shape scientific discourse. Submission guidelines.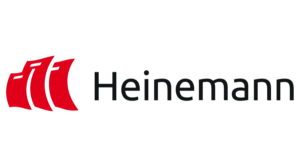 One publisher known for creating materials specifically tailored for experienced classroom teachers is Heinemann. Heinemann is renowned for its professional development resources and publications that cater to the needs of educators with varying levels of experience. Heinemann's materials for experienced teachers go beyond foundational concepts and delve into advanced pedagogical strategies, instructional techniques, and reflective practices. These resources are designed to help experienced educators refine their teaching skills, deepen their content knowledge, and address the unique challenges they may encounter in the classroom. Submission guidelines.
Final Thoughts
These leading educational book publishers shape many professional training programs, organize school-based book fairs, and bring forth new knowledge in the form of textbooks to new generations of learners. Their commitment to excellence, backed by scientific research and industry insights, continues to shape the future of education. By providing educators and learners with transformative resources, these powerhouses empower individuals to unlock their full potential and thrive in an ever-evolving knowledge landscape. There are many other notable textbook publishers, research journals, and other materials for college students. We look forward to the continued impact they will have on inspiring generations of learners and driving educational advancement.
Rafal Reyzer
Hey there, welcome to my blog! I'm a full-time blogger, educator, digital marketer, freelance writer, editor and content manager with 10+ years of experience. I started RafalReyzer.com to provide you with great tools and strategies you can use to achieve freedom from 9 to 5 through online creativity. My site is a one-stop-shop for freelance writers, bloggers, publishers, content enthusiasts who want to be independent, earn more money and create beautiful things. Feel free to
learn more about me here.