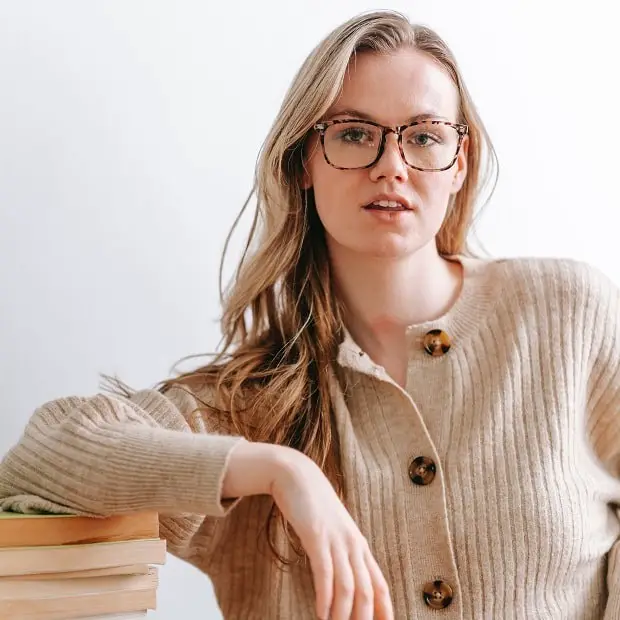 Are you curious to know who are the authors of scholarly publications or textbooks you read in school or at work? Well, me too!
Those scholastic gems are born out of the minds of academic writers.
Of course, their work also involves countless hours of research and requires extensive experience.
If you like writing non-fiction educational content, you could join their ranks and become an academic freelance writer.
In this article, I'll help you understand how to become one in a few easy steps.
Types of academic writing
There are four major types of academic writing: descriptive, persuasive, analytical, and critical writing.
Thankfully, man's pursuit of higher learning is unending. Hence, by default, academic writing will always be in demand.
So, starting a career as an academic freelance writer is always a worthwhile endeavor.
Did you know, in the US, the average salary for a Freelance Academic Writer is close to $53,120 annually? That's a strong reason to pick this as a career option, don't you think?
The profession primarily involves developing content intended for publication. This includes:
Reports
Books
Short Reports
Journal Articles
Opinion Articles
Case Studies
Methods or Methodologies
Original Research
Brief Communications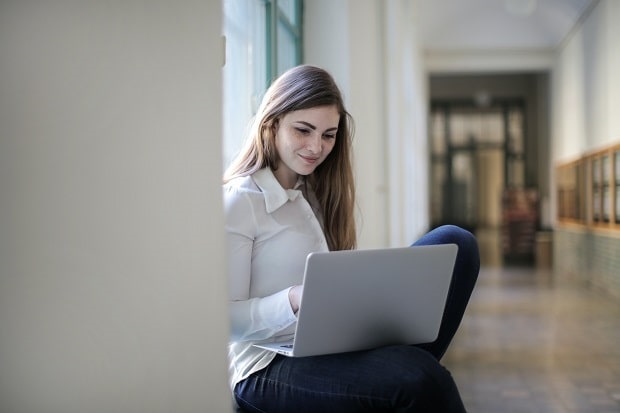 The tone used in academic writing
Now that you know what kind of content to develop, let's discuss the writing tone next.
Below are a few tips on how the tone of your academic compositions should be:
Formal and free of any bias
Accurate, precise, and clear
Well structured
Focused
Taken from reliable sources
Consistent and correct
It should not have:
A long-winded format
Subjective or emotive language
Personal or unprofessional tone
Now that you know the basics of academic writing, let's learn how to be successful in this profession.
7 Steps to Becoming an Academic Freelance Writer:
1. Pursue higher education and training
You cannot write about academia unless you are well-educated yourself. Before you become a master or a teacher, you need to be a pupil first.
As you will notice, most of the books we use in school are written by college graduates. In fact, many of those authors have master's degrees or even PhDs.
Many still are licensed or board-certified in their chosen fields.
Academic writing is a highly competitive field. You cannot swim with the sharks if you're just a small fry.
So, you need to equip yourself first with proper education and ample experience to succeed as a freelance academic writer.
Do yourself a favor and earn a degree so you will have an edge over the competition.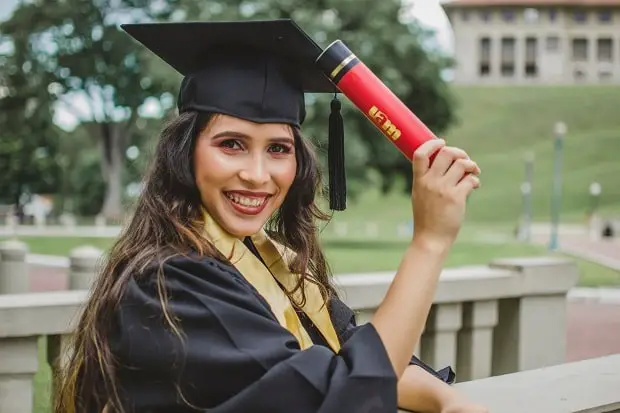 2. Find your niche and focus on skill development
A niche in freelancing is the specialization you offer. For example, if your strength is writing journal or review articles, focus on this aspect.
Reach out to clients who seek the development of such content.
It also means sticking, or at least not straying far from the subject of your expertise. Even if you're the most brilliant doctor in the world, you have no business writing a piece "How to build a bridge that would last for a hundred years.
Work towards developing your skills. Stay updated about the current trends and learn about new tools that could help you in writing. Never resort to plagiarism and aim toward becoming a credible writer!
To sum this up, remember, that focusing on a niche will help you win the client's confidence. This is because they'd know where your expertise lies, whether writing journal articles, dishing out reviews, etc. Keep upskilling too.
3. Create a strong online presence with your portfolio
Once you identified your niche and actively working on skill-building, the next step is to make others notice you. And how would you do that? Enter, social media apps, and the worldwide web!
For all writers, I'd suggest that they showcase their work on their website. It is easy to create a free website using online templates.
You could also start a blog and build your content as an academic freelance writer. For example, you could write review articles on your blog.
If you're a beginner, you could put assignments from your time in high school or college, such as essays, research papers, and others.
As you work with clients, link the projects and testimonials to your website. This will show your credibility and expertise to potential clients.
You could also leverage social media apps such as Facebook (now Meta), LinkedIn, or Instagram to showcase your work as well. Your e-portfolio will help you establish your professional brand.
4. Market yourself and register on freelance sites
It always helps if you have relevant work experience before you begin as a freelancer. However, if you wish to start with no experience, it is still achievable.
For starters, your online portfolio will help you market your brand. However, you'd have to take an extra step. I'm referring to the multiple platforms that are available for freelancers to find work.
Sites such as Upwork, Freelancer, and Fiverr, are excellent sites to find yourself valuable projects. Do not be wary of starting small. By this, I mean getting projects that pay less. If the client is a reputed brand, take up the project.
Working with known clients will add immense value to your online portfolio. As mentioned earlier, link such work to your website/social media profiles.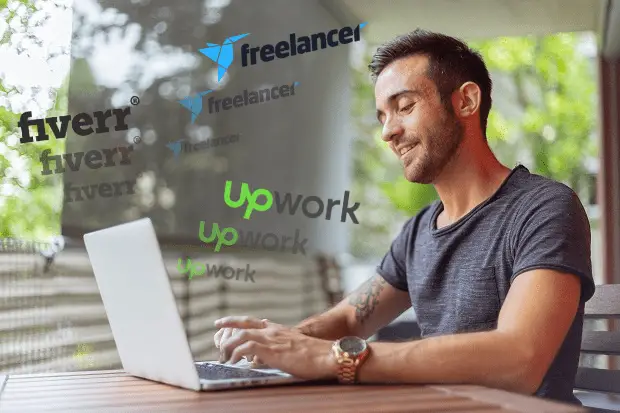 5. Look for clients that pay well
Okay, this seems contradictory to my previous point, but the keyword there was "reputed brand.
With millions of business owners looking for content writers online nowadays, it's inevitable to come across low-quality clients too.
What do I mean by that? Clients who would hire you for a ridiculously low rate, or whose payment track records are unverified.
Do not fall for such businesses for projects. As a beginner, it may be difficult to get your first project, but sometimes it's worth the wait.
Do not be desperate for projects. Focus on sending meaningful and valuable proposals and keep building your online presence. The right clients will walk in sooner than you expect.
6. Form a routine and make reading a habit
As you freelance, juggling between projects and personal life can be difficult. Especially if you're working with multiple clients. Therefore, I suggest you create and follow a routine.
Set aside the number of hours you're willing to devote to freelancing. Also, have a dedicated workspace to improve your productivity. Steer clear from distractions and yes, keep that phone away while you're writing.
Also, for all writers, reading is a must-do. When you read different genres or authors, your horizon expands. Make it a habit to finish at least one book in a week or month.
Always read scholarly articles, the latest industry trends, news, etc. every day.
7. Join academic forums and online communities
As a freelancer, you must remember networking is wealth. When you have good contacts, the influx of work and finding new clients gets easier.
I recommend you join online communities and forums for freelance writers that are available online. Some of them are She Writes, NaNoWriMo, and Writing Forums.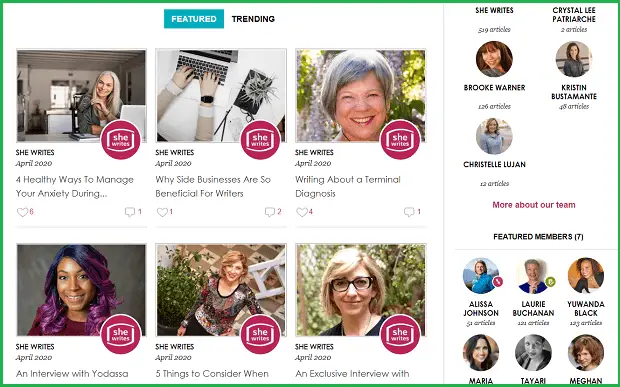 You could also attend live or online workshops, and conferences related to academic writing. Here you'll meet several like-minded writers that can hook you up with potential clients. They can also help pull you out of a "writer's block" situation.
Always seek feedback and constructive criticism from your peers and network groups to improve your writing.
Final Thoughts
Anyone with strong writing skills and tons of trade experiences can become an academic freelance writer, even when they lack a college degree.
But having one would be a huge plus, especially if it applies to your academic writing niche. It can also help strengthen your online portfolio.
So, what are you waiting for? Freelance writing jobs pay well, trust me. Get started now and hang in there!
Rafal Reyzer
Hey there, welcome to my blog! I'm a full-time blogger, educator, digital marketer, freelance writer, editor and content manager with 10+ years of experience. I started RafalReyzer.com to provide you with great tools and strategies you can use to achieve freedom from 9 to 5 through online creativity. My site is a one-stop-shop for freelance writers, bloggers, publishers, content enthusiasts who want to be independent, earn more money and create beautiful things. Feel free to
learn more about me here.